Clubhouse adds payment feature to enable creators to get paid on the app
Users on Clubhouse can now send money to creators on the platform who host conversations for others.
Clubhouse, the invitation-only audio-chat social networking app has introduced "clubhouse payments" the first monetization feature for creators on Clubhouse to send and receive payments.
This means that if you are a user on Clubhouse, you can now send money to creators on the platform who host conversations for others.
Launched in 2020 as an invite-only app, Clubhouse aims to help creators build community, audience, and impact by helping them make money and thrive on the platform.
The company gained popularity during the COVID-19 lockdown and has since grown from a small handful of beta testers into a diverse and growing network of people.
READ: Twitter's Jack Dorsey sells first-ever tweet for $2.9 million as an NFT
Here's how to send money to a user on Clubhouse
Tap on the profile of a creator (who has the feature enabled) and tap "Send Money."
Enter the amount you would like to send them. The first time you do this, you'll be asked to register a credit or debit card.
100% of the payment will go to the creator. The person sending the money will also be charged a small card processing fee, which will go directly to Clubhouse's payment processing partner, Stripe. Clubhouse will take nothing.
READ: Chinese photo-editing app, Meitu buys $40 million worth of Bitcoin & Ethereum
More payment features that will allow users to pay creators will be released subsequently.
Why this matters
This new feature will help clubhouse retain most of its users and also help creators get paid directly on the app.
The feature will also distinguish Clubhouse from its ever-growing list of competitors like LinkedIn, Facebook, etc.
ABCON asks CBN to check impact of cryptocurrencies on diaspora remittances
The association also noted that the apex bank needs to address other issues driving the patronage of cryptocurrency exchanges for remittance transfers.
The Association of Bureau De Change Operators of Nigeria (ABCON) has asked the Central Bank of Nigeria (CBN) to introduce measures that will neutralize the positive effects of cryptocurrencies as a channel for diaspora remittances.
This is to redirect diaspora remittances away from cryptocurrency exchanges to official channels and also protect such against potential disruptions.
This call was made by ABCON during its Quarterly Economic Review for the first quarter of 2021 where it commended the CBN for the N5/$ rebate scheme introduced to encourage diaspora Nigerians to use official channels to remit their funds.
However, the association noted that the apex bank needs to address other issues driving the patronage of cryptocurrency exchanges for remittance transfers.
READ: Nigeria among worst countries to start a career, and they all don't accept crypto
What ABCON is saying in their statement
The association in its statement said, "It is noteworthy that public acceptability for cryptocurrency exchanges are rising which could be quite accountable for the wide drop in diaspora inflows to Nigeria. Insecurity in the country is giving it greater prominence as investors and citizens are finding Cryptocurrency a safe haven for their wealth in case of any eventuality.
In most Emerging Markets Bitcoin transfers surged last year, as the pandemic exposed the cheaper and more efficient digital remittance services. Migrants sending money across borders to their families prefer the minimal transaction costs of cryptocurrency exchanges against the exorbitant costs of traditional money transfer companies like Western Union."
READ: Atsu Davoh is building ways for Africans to easily acquire and spend cryptocurrency
According to ABCON, "Cryptocurrency transactions are faster than the conventional transfers, which require passing through banks reliant SWIFT, the sluggish, half-century-old interbank messaging system that handles cross-border payments.
These exchanges override the political complications of official channels. The global reach of cryptocurrencies avoids the inflation risk inherent to official currencies, especially in politically unstable countries reliant on fickle foreign investors.
Thus, while we commend the efforts of CBN in introducing the package of Five Naira for One Dollar transfer, it can be seen from the analysis above that the challenges exceed just non-payment of foreign currency by the IMTCs and the exchange rate. Strategies that satisfy the most sensitive of these advantages of Cryptocurrency exchanges must be introduced to redirect flows to the official channel."
ABCON also expressed concerns over the country's huge unemployment rate, urging the government to apply radical approaches with the use of both conventional and unconventional economic and political tools to redress the trend.
READ: Afreximbank President reveals ways Nigeria can boost diaspora participation in economy
What you should know
It can be recalled that the apex bank had about 2 months ago, warned the Deposit Money Banks, Non-Financial Institutions and other Financial Institutions against doing business in crypto and other digital assets.
The CBN directed financial institutions to immediately close the accounts of persons or entities transacting in or operating cryptocurrency exchanges, warning of severe regulatory sanctions in the event of any breach of the directive.
The Securities and Exchange Commission (SEC) had a few days ago, revealed that it is working with the CBN for a better understanding and regulation of cryptocurrencies in the country.
Unilever earmarks N62 million as remuneration to its Non-Executive Directors in 2021
Unilever Nigeria has fixed its remuneration to the Non-executive Directors of the company in 2021 at N62 million.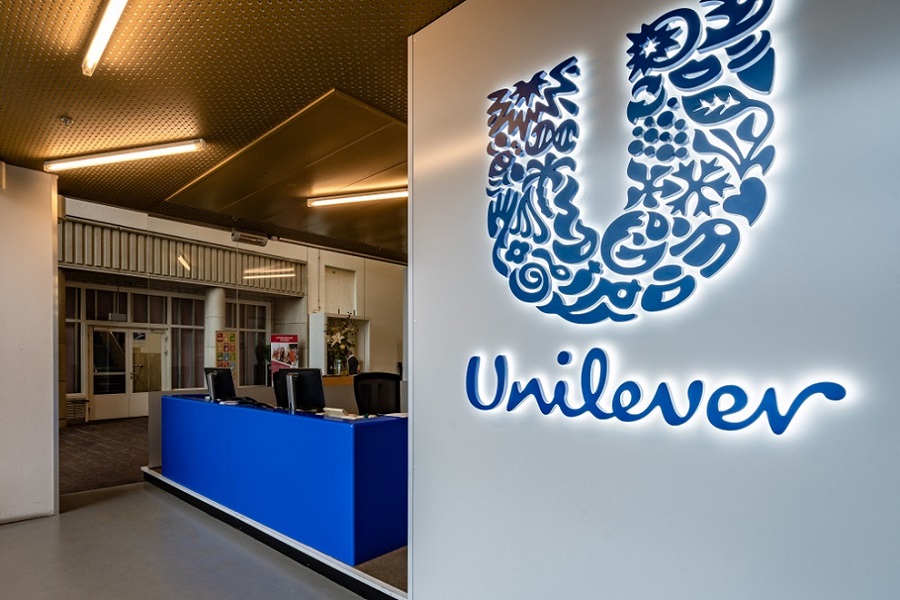 One of Nigeria's leading FMCG companies, Unilever Nigeria Plc, is set to pay out a total of N62 million as remuneration to its Non-Executive Directors for the year ended December 31, 2021.
This disclosure was made by the leading consumer goods company as one of the key resolutions that would be considered and passed at the Company's ninety-sixth (96th) Annual General Meeting, which will hold on Thursday 6 May 2021 at 10.00 am.
The famed manufacturer of Sunlight detergent also revealed that in addition to the N62 million remuneration, sitting allowances will be paid at standard agreed rates for each meeting attended and the Chairman of the company will be entitled to a vehicle allowance of N12 million gross per annum.
READ: Heavy sell-off in PZ & Unilever shares leads to N6.09 billion market value loss
Short-term benefits paid by Unilever in 2020 to its Directors
Despite the fact that Unilever Nigeria Plc has not paid its shareholders dividends for about two years now, the FMCG company paid out short-term benefits of about N511 million and N73 million to its Executive and Non-Executive Directors in 2020 respectively, compared to a sum of N590 million and N59 million it paid out in 2019 respectively. The members of the leadership team, excluding the Executive Directors of the company, were paid a total of N867 million short term benefits in 2020, down from the N1.04 billion they received in 2019.
On the flip side, the total payout as wages and salaries to the company's employee in 2020 was N5.05 billion, this is down from the N5.99 billion which the company paid out in 2019.
READ: Abdulsamad Rabiu set to earn N39.4 billion from his cement business
In case you missed it
According to a recent result by Unilever Nigeria Plc, the company made a loss of about N492 million in the first quarter of 2021. This figure is 144.1% lower when compared to the profit of N1.114 billion made by the company in the corresponding quarter of 2020.
Unilever's revenue however surged by 45.7% during the quarter. However, the growth in the cost of sales, and the huge 63.3% increase in marketing and administrative expenses pressured the profits down to a loss of N492 million in the first quarter of 2021.
READ: Guinness shares surge by 9.89%, lifting the brewer's capitalization by N5.9 billion
What you should know
Shares of Unilever Nigeria Plc are currently valued at N12.95 per share, placing the YTD loss in the shares of the company at -6.83%.
Unilever Nigeria Plc is the sixth most valuable consumer goods company listed on the Nigerian Stock Exchange, with a robust market valuation put at N74.4 billion, higher than Guinness Nigeria Plc, NASCON Allied Industries Plc and PZ Cussons.
The shares of the top FMCG brand is trading 23.8% lower than its 52-week high price of N17, and 23.3% higher than its 52 week low of N10.5.
Nairametrics | Company Earnings
Access our Live Feed portal for the latest company earnings as they drop.