Konga launches revolutionary membership programme, Konga Prime
Konga Prime puts money back into the pockets of subscribers by helping them make great savings.
Konga, Nigeria's leading composite e-Commerce giant, has rolled out Konga Prime, a revolutionary membership programme, with a lot of benefits for shoppers.
Konga Prime members enjoy unlimited free shipping, have access to exclusive offers and early bird deals, among others.
The incentives-filled loyalty programme went live on Monday March 1st, 2021.
Specifically, Konga Prime brings together a suite of exciting benefits which delivers great value to subscribers, helping them enjoy exclusive deals and other incentives such as faster deliveries of their orders. In addition, Konga Prime puts money back into the pockets of subscribers by helping them make great savings, incomparable to that offered by any other retail platform.
Furthermore, members of Konga Prime including busy individuals and families get to enjoy premium access to the full range of Konga's cutting-edge assets. Among these are its powerful e-Commerce engine and online presence as well as the nationwide reach of a growing list of over 31 stores spread across the nooks and crannies of Nigeria. With this, Konga Prime members can take advantage of nationwide delivery of their items as fast as the next day.
Also, members have the added incentive of unlimited free delivery from Konga.com and access to discounts that make shopping faster and cheaper for all categories of shoppers.
Interested subscribers can sign up for Konga Prime here: https://www.konga.com/konga-prime Membership of Konga Prime is available to all customers, effective March 1st, 2021, beginning with Lagos and Abuja, the Federal Capital Territory (FCT). Equally important, Konga is currently offering specially discounted rates for interested subscribers to sign up for Konga Prime. In other words, subscription rates for Konga Prime membership have been slashed by as much as 50% for early bird subscribers.
In Lagos, membership of Konga Prime is currently up for N1,000 a month, as against N2,000 and N2,490 for three months, instead of N4,950 along with a 7-day free trial period. For Abuja, membership rates presently stand at N1,290 a month, as opposed to N2,500 and N3,490 for three months, instead of N6,950.
Meanwhile, the Konga Prime rollout is set to be extended to other states soon.
Vice President, Konga Online, Kenny Oriola, says the initiative is one that will deliver great value for members, including exclusive access to a growing list of special offers. These include unlimited free delivery, early access to exclusive deals as well as partner benefits and rewards.
"This initiative was implemented to provide a platform that allows our esteemed customers enjoy great value, including having their orders delivered to their preferred location for free. Saving time and money is not just the end goal here, but having access to exclusive deals, and mouth-watering discounts on special products also makes this service one to subscribe to.
''Today, we kick-off this initiative in Lagos and Abuja. Subsequently, other states across the country will benefit from this service. We urge all interested subscribers to take advantage of the ongoing discounted rates to sign up for this value-adding programme,'' he disclosed.
Further, Oriola submits that in the future, Konga will leverage its wide-ranging assets to add additional benefits for members in a variety of services and offerings, adding that the list of benefits will continue to grow over time.
UBA Business Series to equip SMEs with Performance Management Strategies for Organisational Growth
UBA has been assisting with essential tips to help businesses ensure that they stay afloat and remain thriving.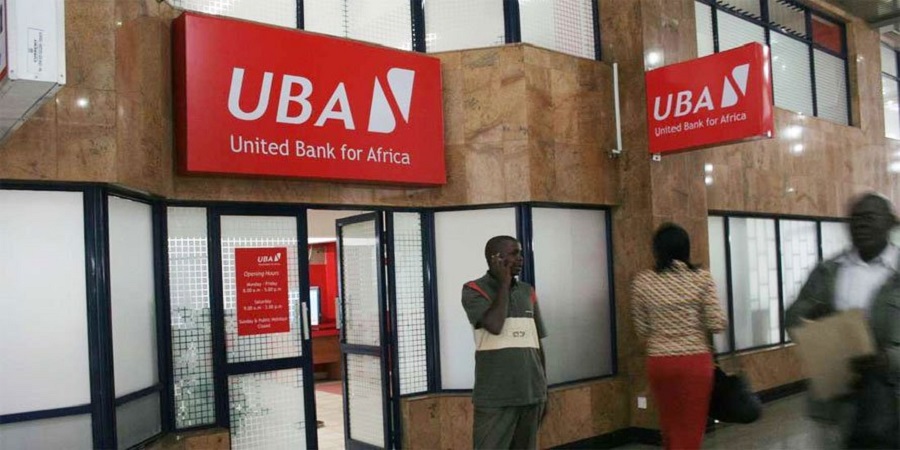 As part of its commitment to support the growth and sustainability of Micro, Small and Medium-scale Enterprises (MSME) in the continent, Pan African financial Institution, United Bank for Africa (UBA) Plc, is set to organise the next edition of its UBA Business Series.
The UBA Business Series which is a monthly event, is an MSME Workshop as well as a capacity-building initiative of the bank where business leaders and professionals share well-researched insights on best practices for running successful businesses, especially in the face of the difficult operating environment that dominates the African business landscape.
Through this initiative, UBA has been assisting with essential tips to help businesses re-examine their models and strategies and ensure that they stay afloat and remain thriving.
The topic for the next edition of the series is ' Managing Performance for Business Growth,' and it will be held on Wednesday, April 14, 2021, via Microsoft Teams. At this session, the Managing Director, Secure ID Limited, Mrs Kofo Akinkugbe, will be sharing useful tips and insights on the key strategies of performance management to boost business growth.
Akinkugbe is the founder of SecureID Nigeria, a MasterCard, VISA and Verve certified Smartcard Personalization Bureau and Digital Technology company. She currently serves as the Managing Director/CEO, Secure Card Manufacturing, – a Smartcard manufacturing plant producing high-security identity cards and documents for the Banking, Telecoms and Public sectors across Africa and beyond.
The capacity-building event is a virtual session which is open to all – including business owners and leaders – and will be held on Wednesday, April 14th, 2021, at 2pm WAT. Interested participants can register via http://bit.ly/UBASMEWorkshopMarch2021
UBA's Head, SME Banking, Sampson Aneke said of Akinkugbe, 'with her vast experience garnered over the years from various sectors, she will help business owners understand how performance management strategies can be effectively implemented to ensure business growth'.
He emphasised UBA's commitment and deep passion for small businesses, which according to him, remains the engine of any developing economy adding, "We know small businesses are the backbone of the economy in every country. In many climes, businesses with fewer than 100 employees account for 98.2% of all businesses. This no doubt captures the importance of SMEs to a thriving economy which is why UBA is committed to seeing them flourish."
Konga eyes quality healthcare distribution across Nigeria with Konga Health
Konga Health is set to expand access to quality Medicare for Nigerians as it debuts in June 2021.
Konga Health, a highly anticipated digital health care distribution subsidiary of Nigeria's leading e-Commerce giant, Konga is set to go live by June 2021.
The tech-driven health care company is expected to expand access to quality Medicare for millions and revolutionize the health care value chain in Nigeria.
Feelers from a reliable source indicate that the management of Konga has secured all pending statutory approvals for the formal launch of the company. Further, the source disclosed that the management of Konga has been testing its robust technology, nationwide logistics and payment platforms in partnership with local and international players in the sector ahead of the rollout in order to achieve a seamless experience from launch.
Konga Health will expectedly provide huge employment opportunities for medical professionals and other Nigerians.
Meanwhile, the expected debut of Konga Health has also been confirmed by a confidential source at Konga. The source, who spoke on the condition of anonymity, revealed that Konga Health will radically improve the speed at which quality drugs are delivered nationwide to pharmacies, hospitals and other health services providers, while also boosting structured last mile delivery to patients and other end-users across Nigeria. In addition, he disclosed that Konga Health will power an unprecedented level of digital health democracy in Nigeria, adding that the company may possibly launch a globally rated blood bank across the six geo-political regions in Nigeria, using cloud-based digital sensors to monitor secure cold rooms in its facilities.
''I can assure you that it is an ambitious project which serious local and international donor agencies, government at all levels, the public sector and corporate organizations will leverage to deliver quality health programs, backed by reliable data at the least cost to the remotest villages,'' the source stated.
Konga Health was initially due for launch in September 2019.
However, the management of Konga had pushed back the rollout due to delays encountered with approvals from statutory bodies.
Nairametrics | Company Earnings
Access our Live Feed portal for the latest company earnings as they drop.