Zenith Bank GMD explains why its difficult for SMEs to get loans from  banks
Onyeagwu has highlighted the regulatory challenges that SMEs are faced in trying to secure bank lending.
The Group Managing Director of Zenith Bank, Mr. Ebenezer Onyeagwu  has discussed the impressive positive returns recorded this year by the bank. He also shared some insights on the relationship between commercial banks in Nigeria and Small/Medium Enterprise business owners.
Onyeagwu gave all these insights while speaking in an interview with Arise TV.
On why Nigerian banks charge high-interest loans, making it difficult for small business owners to get single-digit loans for their business, the Zenith Bank GMD explained that the operational costs and regulatory costs involved in running a bank usually sets the pace for every other thing. He listed examples of operational costs involved in running a single bank branch and how all that adds to the bottom line at the end of the day.
He also highlighted regulatory costs which are not particularly known by people outside the banking sector as one of the costs of doing business banks face. These two factors mainly contribute to the high-interest rates banks charge on loans.
"Our cost profile depicts the operating environment. Within the year we saw an upward review in fuel price, which accounted for the increase in our fuel cost. Again, when you are looking at cost of doing business, you also need to look in total, how businesses are being conducted. If I set up a branch today, I would need to provide my infrastructure, I need to provide power, water and in some cases, we even construct the road to provide access to the branch location. So, as a result of the poor state of infrastructure, you see that businesses would now have to contend with providing these resources to get their operations running. So, if we have more available and cheaper utility services and infrastructure to support businesses, of course, the cost would go down.
Then, looking at cost of doing business in banking, it goes beyond those operational costs. We also have things like regulatory cost. A bank like Zenith, given our size, the burden of regulatory cost on us is heavy. By regulatory cost here, I am referring to the Nigeria Deposit Insurance Corporation premium and the Asset Management Corporation of Nigeria fee. So, because of our size, if you look at the numbers, you will see that these regulatory costs account for a whopping 28 percent of our overhead. So, all of them come together to add to the cost of doing business for us as a banking institution in the country," Onyeagwu said.
On why it is difficult to get single-digit loans from Nigerian banks, Onyeagwu highlighted 3 key reasons why single-digit loans are very difficult to obtain in Nigeria. He listed the following:
Fiscal deficit
Government Borrowing
Money supply and demand
The Zenith GMD stated that it is nearly impossible to issue an interest rate by fiat. He stated that the interest rate will always be determined by market forces.
He said, "First of all, if you are looking at the interest rate, you have to look at it in terms of the theoretical framework and issues around money supply, demand for money, issues around government borrowing, and the fiscal deficits. So, when you put all that together, you will see that you cannot have a situation where you decree interest rate by fiat. Interest rates would always be set by the dynamics and realities in the market. In this case, if you are looking at the interest rate in Nigeria, you have to index it to the risk-free rate. The one-year risk-free rate in Nigeria is like 10 percent. So, it will be difficult to have a single-digit rate in Nigeria." 
Solutions 
Onyeagwu highlighted the various ways the Central Bank of Nigeria has intervened in a bid it provides single-digit loans to entrepreneurs in certain sectors. Sectors like cinema, movie, ICT, and fashion designing have been enjoying single-digit loans courtesy of various CBN initiatives.
He said, "We have intervention funds such as the Creative Industry Financing Initiative, where banks in the country provide long-term single-digit funding for entrepreneurs who are in cinema, movie, ICT, and fashion designing. We also have what is called the Agri-Business/Small and Medium Enterprise Investment Scheme. It is also a pool of funds available for businesses in that space. You can as well access these loans. Apart from these, the CBN also has different intervention schemes such as the Anchor Borrowers Scheme, the Commercial Agricultural Credit Scheme, and others, and all these loans are single-digit and they provide long-term financing. The big problem we have is that when you see an SME approaching you for the loan, the SME may not have a track record; he walks up to you and tells you that he needs a single-digit loan and needs N20 million.
"But I can't give you N20 million without looking where you are coming from. So, we cannot decree the interest rate by fiat. But the regulators have done good work by providing funding schemes and whoever is eligible would get such single-digit long-term loans once they meet the criteria. So, the funding is there, but the SMEs when they approach the banks don't often meet the eligibility criteria." 
CBN moves against bad debtors to other financial institutions in new circular
The CBN has said it will extend its Credit Risk Management System to other financial institutions in the country.
The Central Bank of Nigeria (CBN) has further moved against bad debtors as it said it will extend its Credit Risk Management System (CRMS) to the other financial institutions (OFIs) in the country.
This follows the successful implementation of the CRMS in deposit money banks across the country.
This disclosure is contained in a circular titled, 'Credit Risk Management System: Commencement of Enrolment of all Development Finance Institutions, Microfinance Banks, Primary Mortgage Banks and Finance Companies, issued by the apex bank and signed by its Director, Financial Policy and Regulation Department, Kelvin Amugo, on April 8, 2021.
CBN in the circular noted that this policy is to help promote a safe and sound financial system in the country as well as prevent the bad debtors from undermining the banking system.
READ: CBN warns banks against rising level of Non Performing Loans
What the CBN is saying in the circular
The statement from the CBN's circular reads, "As part of efforts to promote a safe and sound financial system in Nigeria, the CBN introduced the CRMS to improve credit risk management in commercial, merchant and non-interest banks as well as to prevent predatory borrowers from undermining the banking system.
"With the successful implementation of the CRMS in deposit money banks, it has become expedient to commence the enrolment of Other Financial Institutions on the CRMS platform.
Accordingly, all DFIs, MfBs, PMBs and FCs are required to report all credit facilities (principal and interest) to the CRMs and to update same on monthly basis. OFIs shall note the Bank Verification Numbers and Tax Identification Numbers are the only basis for regulatory renditions.
READ: CBN reviews minimum interest rates on savings deposit to 1.25%
To ensure full compliance, OFIs are reminded to conclude the tagging of ALL life credits files for ALL individual and non-individual borrowers with BVN and TIN respectively by May 14, 2021.''
The apex bank in the circular also advised concerned OFIs to acquaint themselves with the regulatory guidelines for the operations of the redesigned CRMS for commercial, merchant and non-interest banks in the country.
While noting that it would monitor compliance with the requirements of this circular, the CBN said that appropriate sanctions would be applied for non-compliance.
READ: U.S Government to unveil Crypto nemesis before end of July
What you should know
The CRMS was introduced due to rising cases of non-performing loans in banks and this contributed significantly to the financial distress in the banking sector.
This was also compounded by the existence of predatory debtors in the banking system who are fond of abandoning their debt obligations in some banks only to move to contract new debts in other banks. This led to the need for a central database from which consolidated credit information on borrowers could be obtained.
The CRMS is web-enabled thereby allowing banks and other stakeholders to dial directly into the CRMS database for the purpose of rendering statutory returns or conducting status enquiry on borrowers.
Banks earn N216 billion in E-banking income amidst threat from challenger banks
Nigerian banks raked in a sum of N216.52 billion from their e-business earnings in the year 2020.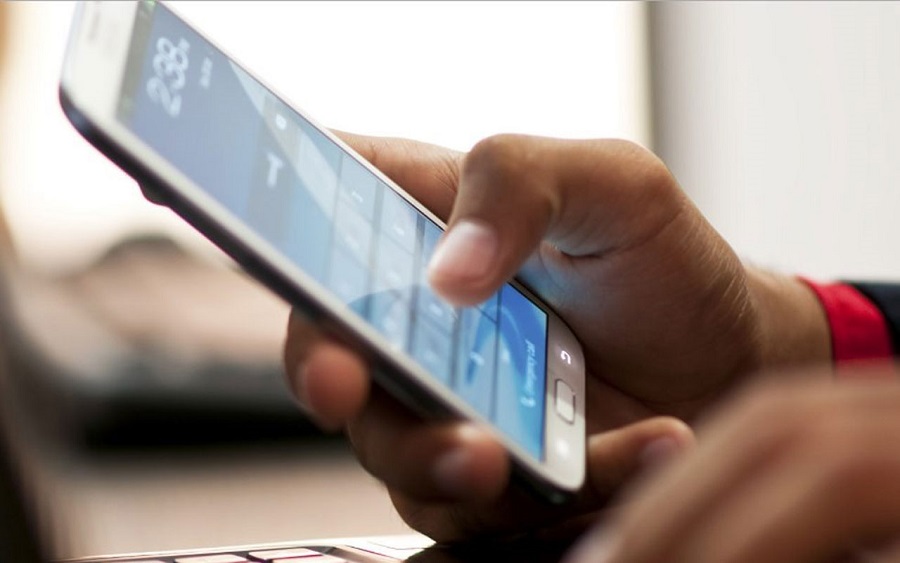 Nigerian banks raked in a sum of N216.52 billion from their e-business earnings in the year 2020 as tier-1 banks popularly known as FUGAZ (First Bank, UBA, Access Bank, GT Bank, and Zenith Bank) topped the list of highest earners. 
Income from digital channels is also classified as electronic business or banking income by the majority of commercial banks. Nairametrics gathered this research from the audited financial statements of 12 of the leading banks in the country. The same banks reported N217 billion in income from digital channels in 2019 dipping marginally by 0.24%.
Banks attribute the reason for the drop in 2020 compared to 2019 to the revision of fees and charges for electronic transfers by the central bank in early 2020.
On January 1st, 2020, the CBN ushered in a new regime for bank charges. While these mostly affected things like card maintenance fees, charge for hardware tokens it also affected the amount that can be paid for electronic transfers.
For example, a graduated fee scale for electronic transfers replaced the current flat fee of N50 such that transfers below N10,000 now attract a maximum charge of N10; and transfers above N50,000, N50.
USSD fees also got a cut a few months later announcing that customers will pay a flat fee of N6.98 per transaction every time they use USSD services with effect from Tuesday, March 16, 2021.
The Covid-19 pandemic also played a major role in bank performance as it affected the expansion of the digital rollout plans earlier on in the year. However, the pandemic will swing in their favour as Nigerians increasingly relied on mobile banking for transactions while avoiding banking halls for fear of contracting Covid-19.
READ: EXCLUSIVE: Best performing banks in Nigeria judging by the numbers
Banks and Digital Channels
Banks in Nigeria have increasingly resorted to generating income from digital channels such as their mobile applications, USSD channels, and online banking targeting Nigerians from all works of life. Efforts at increasing revenue from digital channels have been supported heavily by the Central Bank through initiatives such as BVN, POS, and other banking policies driving financial inclusion.
While the apex bank's policy was aimed at reducing the number of unbanked in the country, banks have seized on the opportunity to offer a wide range of services that have increasingly provided an alternative source of income. According to NIBSS, the total value of electronic transfers for 2020 topped N158 trillion in 2020 a 50% growth when compared to 2019. Transaction volume also rose to 2 billion up 77% when compared to 2019.
READ: Zenith Bank spends N20 billion on IT in 2020, up 122%
Rise of Challenger Banks
Banks will face stiffer competition in 2021 as Challenger Banks such as Kuda Bank and V-Bank are more capitalized having attracted significant funding in recent months. These banks offer zero fees as an attractive selling point which they hope will sway customers from the big commercial banks who have long started monetizing their platforms.
Challenger Banks typically earn money from other sources such as providing bespoke services wrapped around savings and investments with their customers. Thus, rather than rely on digital revenues earned from fees and charges per transaction, they earn by actually engaging in the business of banking, lending depositors funds, and investing their free float.
READ: Highest paid Nigerian bank MD/CEOs of 2020
Here are the top earners in 2020:
Apart from Access Bank, UBA, and FBNH, all the other banks posted year-on-year declines. For example, Zenith Bank and GTB recorded a 36% and 25% drop respectively.
However, Access Bank and UBA both recorded an increase of 56% and 14% respectively topping N56 billion and N44.2 billion respectively. Access Bank is now the largest bank making money from e-business income having topped FBNH which posted N48 billion from E-business income, the highest in 2019.
---
Fifth position – GT Bank (N11.77 billion)
Guaranty Trust Bank, the most capitalized financial institution listed on the Nigerian Stock Exchange generated a sum of N11.8 billion from its e-business unit, accounting for about 5.4% of the total e-business revenue in 2020.
Its e-business revenue declined massively by 24.85%

 compared to N15.66 billion recorded in the previous year.

The bank, however, posted a profit after tax of N201.44 billion in 2020 (second only to Zenith Bank), representing a 2.33% increase compared to N196.85 billion recorded in 2019.

 
READ: Ecobank Transnational Inc. records 24% increase in Profit After Tax for Q4 2020.
---
Fourth position – Zenith Bank (N27.08 billion)
Zenith Bank earned a sum of N27.08 billion from its e-business in 2020 to stand fourth on the list behind UBA.
Its income from e-business accounted for 12.5% of the total income generated by the twelve banks. Zenith Bank's e-business income witnessed a huge plunge of 36.3% in 2020 compared to N42.5 billion it recorded in 2019.

However,

 Zenith Bank posted the highest profit of N230.6 billion in the review period, 

growing its profit after tax by 10.4% from N208.8 billion recorded in 2019.

 
---
Third position – UBA (N44.25 billion)
UBA retained its position in third place with a total e-business revenue of N44.25 billion, accounting for 20.4% of the total e-business income generated by the banks on our list.
UBA recorded a 14.14% increase in its e-business revenue in 2020 compared to N

38.8 billion recorded in the prior year. 

UBA has also intensified its effort to build on its 2020 success by releasing a new mobile banking app, which aims to 

improve the ease of transacting by their customers.

The tier-1 bank posted a profit after tax of N113.77 billion in 2020, representing a 27.7% increase compared to N89.09 billion recorded in the previous year.

 
---
Second position – FBN Holdings (N48.68 billion)
First Bank lost its first position to Access Bank, having increased its e-business revenue marginally by 1.35% to stand at N48.68 billion in 2020. Its e-business revenue accounted for 22.5% of the e-business income recorded by the twelve banks under consideration. 
Despite being one of the oldest banks in the country, First Bank has been at the forefront of the mobile banking revolution.

The bank was one of the pioneers of the USSD platform which is used to transfer money via a text messaging application of a mobile phone

and has continued to create products within the electronic space.

For example, in November 2020, First Bank launched a Next Generation ATM, referred to as FastTrack ATM, designed to eliminate the need for physical interaction with the automated machine

.

This was as a result of the need to reduce physical contact with people and substances, due to the covid-19 spread in the country.

 
---
First position
–

Access Bank (N56.09 billion )

The largest bank in Nigeria by total assets toppled First Bank, Zenith, and UBA to occupy the first position with e-business revenue of N56.09 billion in 2020.
Access Bank was in the fourth position in 2019 but catapulted to first as it grew its

e-business 

income by a whopping 55.64% from N36.04 billion recorded in the previous year.

This increase also translated to a 12.71% growth in profit after tax

 to stand at N106.01 billion

 in 

the 

review period from N94.0

6

 billion recorded in 2019

.

 

Access Bank does mention that its E-business income includes earnings from its Channels business.
The increase in its e-business revenue is no surprise as the tier-1 bank spent a sum of N18.7 billion on IT and E-business related initiatives in the same year, as against N9.7 billion incurred in the previous year and N11.39 billion in 2018, a move that clearly translated to a boost in E-business income. 
According to a recent article published by Nairametrics, Access Bank stated that it created 4 million digital loans in the year under review and disbursed N105 billion loans through its digital lending platform, indicating a 48% year-on-year growth. 
---
Bubbling
under
FCMB – N8.61 billion
Union Bank – N7.04 billion
Sterling Bank – N4.97 billion
Stanbic IBTC – N2.74 billion
Wema Bank – N2.61 billion
Fidelity Bank – N2.46 billion
Jaiz Bank – N214 million
---
Bottom line
The disruption caused by the covid-19 pandemic plunged into the revenue generated by Nigerian banks from their e-businesses, however, they were able to make up for it from their multiple streams of income which translated to a general stellar performance from the sector. It is worth noting that only Access Bank, UBA, and First Bank recorded growth in e-business income in the period under review. 
Nairametrics | Company Earnings
Access our Live Feed portal for the latest company earnings as they drop.