Oil marketers say petrol will sell for N230 per litre in March
Oil marketers have insisted that petrol will sell for as much as N230 per litre in March.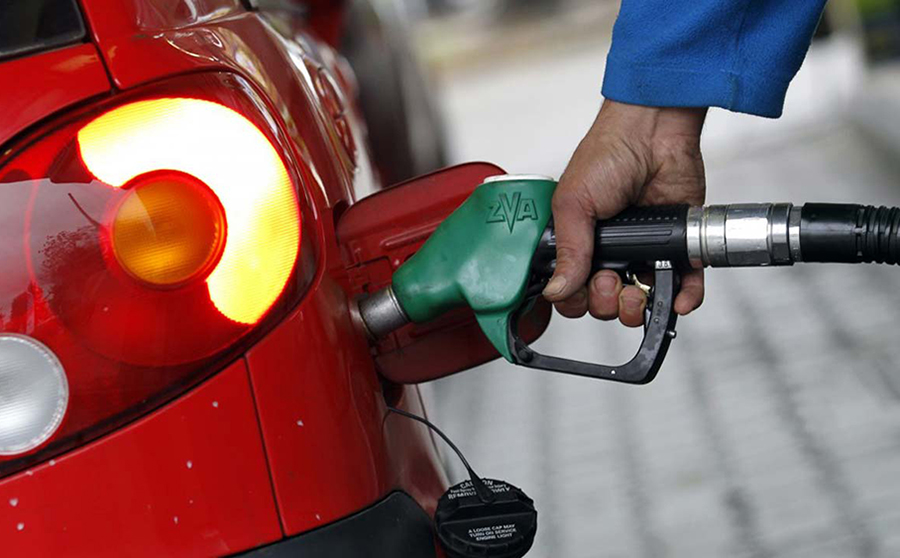 Oil marketers, on Sunday, said that Premium Motor Spirit (PMS) otherwise known as petrol is to sell for as much as N230 per litre in March.
This is coming against the background of insistence by the Nigerian National Petroleum Corporation (NNPC) that it has no plans to increase the price of petrol in March.
There has been a reported reappearance of queues at filling stations in some parts of Lagos and Abuja as panic buying and petrol hoarding occurs in some filling stations.
According to a report by New Telegraph, the National Operations Controller, Independent Petroleum Marketers Association of Nigeria (IPMAN), Mike Osatuyi, declared that the whole nation had crossed the bridge and that there was no hiding place for a hike in fuel price.
READ: FG to save N1 trillion annually from petrol subsidy removal
What the IPMAN top officials are saying
Osatuyi said, "I have just returned from a meeting in Abuja. What I have observed is that many stations have closed down and there are queues in many places in both Lagos and Abuja. Nigeria has crossed the bridge, there is no hiding place, the N1.2 trillion, which was hitherto annual spending on subsidy, will be borne by the market.
"As it is, the prices of crude oil have gone up to $67 per barrel and, with this, the price of PMS will be between N220 per litre and N230 per litre. I was told by someone that the Group Managing Director of NNPC told them that the official price is likely to be N206 per litre.
"As it is now, all the stations that have shut down their gates must have heard information before they took that action. I want us all to wait by tomorrow we will all see clearly what will happen. There have been annual spending of N1.2 trillion on fuel subsidy and now that the subsidy has said to be abolished, that money must come from somewhere.
READ: Nigeria's excess crude account falls to $72 million
''The money must be coming from somewhere. "NNPC is not an NGO (non-governmental organisation), there is no budgetary provision for subsidy again and instead of wasting it on subsidy, it should be deployed to other sectors,'' he said.
On what can be done to cushion the negative effects of higher fuel price, Osatuyi said: "This plan to cushion the negative effects of higher fuel price should be the next important thing. The government can do the free conversion of vehicle from fuel to gas. This should be done to help Nigerians who will definitely be affected by this fuel price hike."
On his part, the IPMAN National Public Relations Officer, Alhaji Suleiman Yakubu, condemned the panic buying and return of long queues at some filling stations within Abuja.
READ: Over 60,000 litres of petrol seized from smugglers in two months– Customs 
While assuring Nigerians that the normal supply of petroleum products would soon be restored with the commencement of loading at various depots, Yakubu said the increase in the global price of crude oil has affected the price of petrol.
He said, "We want to assure the buyers that government and marketers are doing everything possible to ensure that the products are available in every filling station within a few days starting from today (Sunday).''
What you should know
The state oil giant, NNPC, had in a press statement on Sunday, assured Nigerians that despite the increase in the price of crude oil, it has no plans to increase the ex-depot price of petrol in the month of March. This is coming after it gave a similar assurance earlier in February, that it was not going to increase the price of the product in February.
NNPC explained that the decision was to allow ongoing engagements with organized labour and other stakeholders on an acceptable framework that will not expose the ordinary Nigerian to any hardship, to be concluded.
This uncertainty has led to hoarding of the product by depot owners and some retail marketers, which has led to the return of queues in some filling stations.
The Federal Government had in March 2020, announced the removal of fuel subsidy and full deregulation of the downstream sector of the oil industry, which will allow market forces to determine the price of the product.
FG reacts to reports of revoking 32 refinery licenses
The FG has denied revoking 32 refinery licenses that were issued to some private companies across the country.
The Federal Government has denied revoking 32 refinery licenses that were issued to some private companies across the country.
The reaction follows reports making the rounds in some section of the media that the government has revoked some refinery licenses that it had earlier issued within a period of 3 years.
This clarification is contained in a statement issued by the Head, Public Affairs of the Department of Petroleum Resources (DPR), on behalf of the agency on Tuesday, April 13, 2021, in Lagos.
The DPR said that the refinery licenses have validity periods for the investors to achieve certain milestones and would become inactive after its expiration until the company reapplies.
READ: Nigeria's debt sentence: The burden of the Port Harcourt refinery
What DPR is saying
The DPR in its statement said, "We wish to clarify that DPR did not revoke any refinery licence. Refinery licenses, like our other regulatory instruments, have validity periods for investors to attain certain milestones.
This implies that after the validity period for the particular milestone, the licence becomes inactive until the company reapplies for revalidation to migrate to another milestone. This does not in any way translate to revocation of the licence of the company."
READ: FG explains why it revoked 4 Addax Petroleum Oil Mining Licenses
The DPR, in line with the aspirations of the government, initiated the refinery revolution programme of the country to boost local refining capacity by enabling business and creating new opportunities for new investors with the granting of modular and conventional refinery licenses to investors.
He emphasized that the regulatory agency would continue to support investors in the oil and gas industry in Nigeria using its regulatory instruments such as licences, permits and approvals to stimulate the economy and align with the government's job creation initiatives.
READ: FG to extend fuel subsidy for 6 months
In case you missed it
Earlier on, some media reports suggested that the DPR had revoked refinery licenses that were issued to some companies for being inactive beyond the validity period. These refineries include modular refineries and conventional plants.
FG to extend fuel subsidy for 6 months
Reports indicate that the FG plans to spend N720 billion for the next 6 months on Premium Motor Spirit (PMS) subsidies.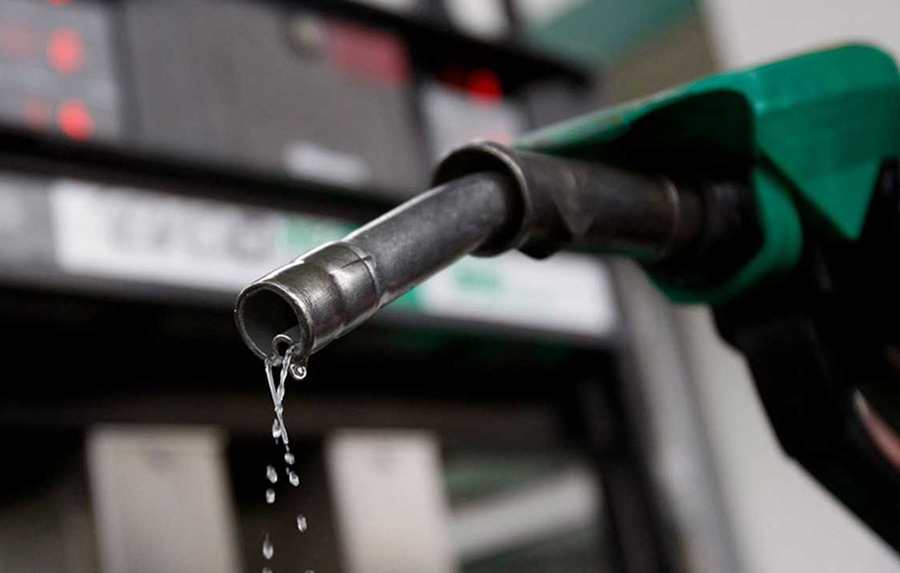 The Nigerian Government may have suspended plans to end its subsidy payments as reports indicate that the FG plans to spend N720 billion for the next 6 months on Premium Motor Spirit (PMS) subsidies.
This was disclosed in an exclusive report by The Guardian on Sunday, citing that President Muhammadu Buhari ordered that the subsidies remain in place for the next 6 months.
"Specifically, President Buhari has asked the Nigeria National Petroleum Corporation (NNPC) to suspend any idea on subsidy removal for five to six months so that a plan that does not harm ordinary Nigerians is evolved if the deregulation must go on," a Government official said.
READ: FG to meet with State Governors over electricity, fuel prices
What you should know 
NNPC GMD, Mele Kyari disclosed last month that the "NNPC may no longer be in a position to carry that burden because we cannot continue to carry it in our books," after reports of fuel imports under-recovery revealed the FG was spending N120 billion a month on subsidy.
Kyari also hinted that they may soon start selling PMS at market prices saying: "NNPC importing PMS at market price and selling at N162/L. The actual market price should be between N211 and N234/L. Meaning is that consumers are not paying the market price.
"NNPC is currently the sole importer of PMS, and we're trying to exit the underpriced sale of PMS. Eventual exit is inevitable, when it will happen I cannot say, but engagements are ongoing because the government is cognisant of the implications."
Nairametrics | Company Earnings
Access our Live Feed portal for the latest company earnings as they drop.