How scammers use SIM cards to rob your bank accounts
An arrested fraudster has confessed to the methods use to rob bank accounts via access to your phone.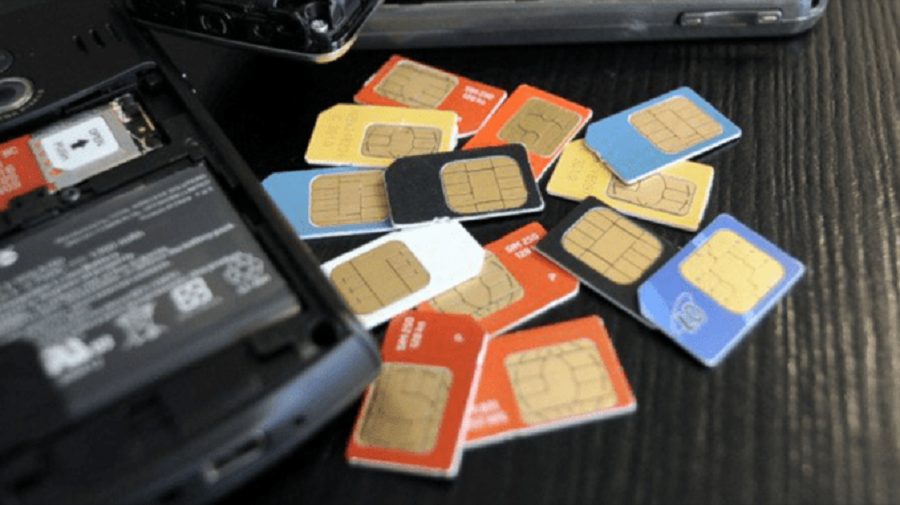 A lot of people are highly ignorant to how losing their phones to fraudsters can lead to a complete clean-up of their bank accounts.
If you ask any banker, he or she will tell you about the hundreds of customers who have often come crying to the banks for help after realising that the money in their bank accounts have either fallen short of what it should be or has hit red.
These frudsters do this by stealing victims' identity; name, address, bank information which they use in gaining access to their bank aacounts. They also use the stolen identity to defraud other people and even apply for loans, leaving the victim with debts.
READ: Don't be fooled by COVID-related scams
A local fraudster arrested by the Police confesses to how he steals money from people's bank accounts through their SIM cards. He claims he does "Wire Wire" also called SIM transaction or "Joker wire" where he can unlock, transfer and withdraw from any SIM card that is linked to a bank account.
In a video posted on Twitter by Jubril Gawat, the Senior Special Assistant (SSA) on New Media to the Governor of Lagos State, Babajide Sanwo-Olu, the arrested fraudster confessed that once he gets hold of such a phone, he gains access to it easily by dialing the code, *425*100# to reveal the bank account connected to the SIM card.
For example, if it is an Access Bank aacount, he will dial *901*00# to show the users account balance. He will then proceed to reset the PIN, and the bank will ask for the account number and date of birth of the account holder. Since a lot of people save their account number on their contact list, He can easily get it there.
READ: Here are 6 directives NCC gave MTN, Airtel, others on SIMs without NIN
He will then proceed to use the account number to get the victim's BVN, then use the BVN to get all his/her details by dialing *565*0#. With this information, he will proceed to reset the PIN, then use the date of birth to create a new PIN. From there, he will be able to transfer money out of the account.
He explains further that if the SIM card owner is a salary earner or owns a salary account, he will be eligible to apply for loans. As long as it's the SIM used to receive bank account alerts, he can hack it. He does it so efficiently that the main owner of the account will receive no alert on any transactions done.
He transfers the stolen money to a "No trace Account" (Aza) using another stolen sim with its BVN to create it,
so the new account will be used to receive the funds and the owner of that stolen SIM card will be the one that will be traced.
Even if he does not see a SIM to use, as long as he can get the BVN, he can use it to receive the funds.
It can be tough to keep up with the many vices of internet fraudsters, who are constantly changing their techniques to keep ahead of the authorities. Being a victim of fraud can affect people of any age, and it can cost a lot of money.
We have valuable information we let out easily, but unconsciously. And there are people out there waiting to get hold of such information. It is advisable to always be careful of where and how we store our personal information.
Here is the exciting 2021 list of the richest football clubs in the world  
Here's Forbes 2021 list of the most valuable clubs in the world.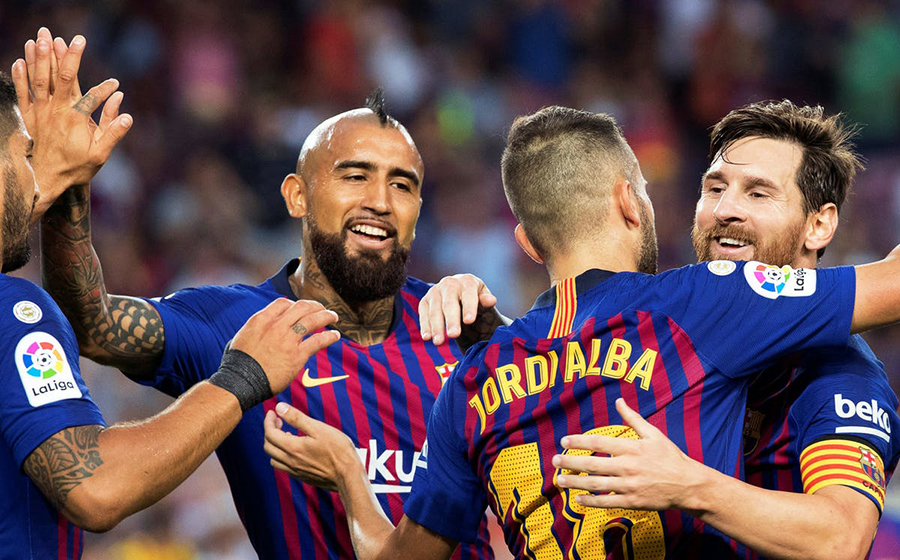 Billionaires are fond of investing in sports franchises. This is because there is a lot of money in it and the income stream is pretty consistent. Authoritative wealth watch magazine, Forbes yesterday released its official list of the most valuable clubs in the world.
It also gave a summary of the business side of the football world which we found quite interesting.
Nairametrics did a thorough review of the list and highlighted the parts which we believe will resonate well with our readers. Let's get to it!
Top 10 richest clubs in 2021 by value 
---
Tottenham (2.3bn) 
Tottenham hotspur comes in at the 10th position with a valuation of $2.3bn. The English club is owned by Joseph Lewis and Daniel Levy. They generated $494m last year.
---
PSG (2.5bn) 
Paris St Germaine comes in at 9th position with a valuation of $2.5bn. The French league 1 giants generated more money than arsenal last year. They generated $599m. PSG is owned by an investment group, Qatar Sports Investments.
---
Arsenal (2.8bn) 
Arsenal football club, another London side club comes in at 8th position with a valuation of $2.8bn. The club is solely owned by Stan Kroenke, an American Businessman who invests in sports and media. Arsenal generated $430m in 2020 making it the 8th most valuable club.
---
Chelsea (3.2bn) 
Chelsea football club comes in 7th on the list with a valuation of $3.2bn. The London side club has retained its longstanding owner Roman Abramovich, a Russian Oligarch. Chelsea generated $520m last year.
---
Manchester City (4bn) 
Manchester City, an English club with a long history of billionaire owners comes in at 6th position. The very successful English club generated total revenue of $609m last year. The club is valued at $4bn and is owned by Sheikh Mansour bin Zayed Al Nahyan.
---
Liverpool (4.1bn) 
Liverpool comes in 5th at a $4.1bn valuation. The English club is the second wealthiest in England with a generated revenue of $619m. The club is owned by a joint partnership between Billionaire, John Henry and Tom Werner.
---
Manchester United (4.2bn) 
Manchester United is the wealthiest English club on the list. The club is valued at $4.2bn, taking up the 4th position on the list. The club has been owned by a Jewish business family, the Glaziers for years. They are the largest shareholders and practically own the club. They generated $643m last year.
---
Bayern Munchen (4.215bn)
Bayern Munchen comes in at the third position with a value of $4.215bn. The German giants have bossed the German league for years. They generated $703m last year, coming in at the 3rd position.
---
Real Madrid (4.75bn)
Real Madrid Fc comes in at the second position. The football club which had previously dominated this list was edged out by bitter rivals, Barcelona. Real Madrid is valued at $4.75bn and the club is also owned by the club members. Real Madrid generated $729m, the same amount of revenue as Barcelona last year.
---
FC Barcelona (4.76bn) 
Fc Barcelona is the most valuable football club in 2021 with a market value of $4.7bn. The club sits gallantly in the first position.
The Spanish giants generated a massive $792m in revenue last year and succeeded in holding on to their key player Lionel Messi. They also edged out Real Madrid and Man Utd who have dominated this list for 16 years. FC Barcelona is owned by the club supporters. It has no major shareholder or billionaire financier. The club has over 160,000 members forming its governing body.
---
What you should know 
6 of the 10 richest clubs in the world are owned by billionaires; the rest are owned by club members and an investment group.
In the last 16 years, the world's richest football clubs list has been topped by only two clubs – Real Madrid and Manchester United.
Football clubs generate revenues through advertisements, sponsorship deals, jersey deals and ticket sales. These are the 4 major revenue streams of a football club.
The top 3 teams on the list – Fc Barcelona, Real Madrid and Bayern Munchen generated a combined revenue of $2.3bn in 2020.
BUA Cement pays N129 billion in dividend in 2 years
BUA Cement has paid shareholders a dividend of N129 billion in 2 years.
BUA Cement Plc, one of Nigeria's leading cement producers has recommended a total dividend payout of about N70 billion from the profits made in 2020.
The company will be paying shareholders a dividend of N2.067 per share for all the outstanding 33,864,354,060 ordinary shares of the company.
According to the figures contained in the company's audited financial statement for the period ended December 31st 2020, the cement giant has now paid about a total of N129.26 billion to shareholders since 2019.
Africa's 6th richest billionaire, Abdulsamad Rabiu is the majority shareholder of the company, with an ownership stake running in excess of 90% of the outstanding shares of the cement company.
The billionaire owns this stake directly, and indirectly through Damnaz Cement Company Limited, BUA International Limited and BUA Cement Company Limited.
In line with this, we estimate that over 90% of the dividends paid out over the last 2 years were paid to the billionaire industrialist.
The company's dividend policy
BUA Cement Plc has maintained a dividend payout of more than N1.75 per share in the last two years, and a dividend payout ratio that averages 97.3% over the last two years, with 2019 being the highest with about 98% in the dividend paid out of profits.
However, the defunct Cement Company of Nigeria (CCNN) that was acquired by BUA Cement, paid shareholders a dividend of N5.3 billion in 2019, which translates to a dividend of 40 kobo per share.
The dividend payout ratio for 2020 was 96.76%, meaning it retained a meagre 3.24% from the profits it earned during the year.
Total profits earned since 2019 is about N132.96 billion. Thus, over the last 2 years, it has paid out 97.2% of all its profits as dividends.
BUA Cement Plc is currently valued at about N2.46 trillion, this valuation is 34x (thirty-four times) the company's earnings of N72.344 billion in 2020.
Despite paying out almost all its profits in the last 2 years, the cement manufacturer boasts strong retained earnings of N159.92 billion.
What you should know
Focusing on price appreciation, the shares of BUA Cement from the price of N35.30 per share on April 1st 2020, are worth about 106% more in recent times, as the market value of the shares of the leading cement maker is currently put at N72.70 per share.
BUA Cement's topline revenue rose from N175.52 billion in 2019 to N209.44 billion in 2020, the company's profits also increased from N60.61 billion to N72.34 billion between 2019 and 2020.
BUA Cement's total installed production infrastructure of 8 million MTPA, in line with the cement maker's strategic midterm expansion program is expected to expand to 20 million MTPA by the end of 2022.
Nairametrics | Company Earnings
Access our Live Feed portal for the latest company earnings as they drop.