President Biden revokes Trump's ban for green card applicants in US
Joe Biden has revoked Donald Trump's order that blocked many green card applicants from entering the US.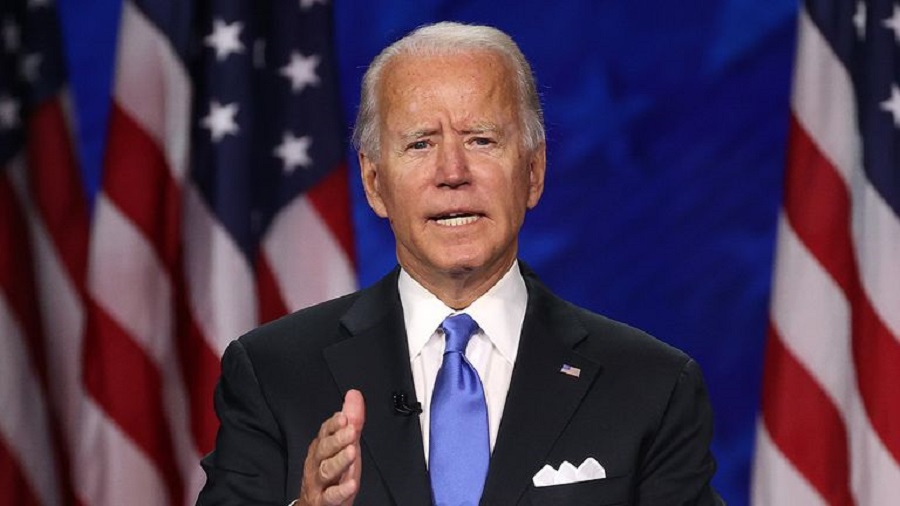 The United States President, Joe Biden, on Wednesday, revoked former President Donald Trump's order that blocked many green card applicants from entering the United States.
Biden rescinded Trump's proclamation limiting the number of new work visas for temporary foreign workers in the US amid the coronavirus pandemic.
According to a report from Reuters, the order by President Biden was provided by a communication from the White House on Wednesday, February 25, 2021.
READ: China becomes European Union's biggest trading partner, as it overtakes US
Former President Donald Trump had in June 2020, signed the proclamation that suspended certain categories of non-immigrant work visas as part of the effort to revive the US economy and the need to protect US workers amid high unemployment due to the coronavirus pandemic.
However, President Biden rejected that reasoning in a proclamation while rescinding the visa ban and said it had prevented families from reuniting in the United States and harmed US businesses.
He pointed out that the suspension of entry imposed in Proclamation 10014, does not advance the interest of the United States.
What you should know
The newly sworn US President had pledged to reverse many of Trump's hardline immigration policies with immigrant advocates recently asking him to lift the visa ban, which was set to expire on March 31.
The suspension order by former President Donald Trump for a certain category of non-immigrant work visas includes H-1B visas for work in high-tech industries and a range of others for low-skill workers, interns, teachers, and company transfers
In October, a federal judge in California blocked Trump's ban on those foreign guest workers as it affected hundreds of thousands of US businesses that fought the policy in court.
Trump to return to social media with his own platform in 2 months
Over 2 months after he was banned from Twitter, Facebook, others, Donald Trump is working on making a return.
Former US President, Donald Trump, will be back on social media in the near future, over 2 months after he was banned from Twitter, Facebook, and others.
This follows plans by the former President to launch his own social media platform within the next 2 or 3 months.
This disclosure was made by Trump's Senior Adviser, Jason Miller, on Sunday, March 22, 2021, during a chat with Fox News' #MediaBuzz.
READ: President Biden revokes Trump's ban for green card applicants in US
What Donald Trump's Senior Adviser is saying
Jason Miller, who was a spokesman for Trump's 2020 campaign, told the media network that the former President would soon get back to social media space with a new platform of his own that would completely redefine the game.
Miller, while talking to Fox News, said, "I do think that we're going to see President Trump returning to social media in probably about two or three months here, with his own platform. And this is something that I think will be the hottest ticket in social media; it's going to completely redefine the game, and everybody is going to be waiting and watching to see what exactly President Trump does."
Although he did not provide more in terms of details, Miller revealed that Trump had been having high-powered meetings at his Florida resort, Mar-a-Lago, with various teams regarding the venture, and that numerous companies had approached Trump.
Miller said the new platform was going to be big, while also predicting that Trump would draw tens of millions of people.
In case you missed it
It can be recalled that former President Trump was banned from Twitter after the January 6, attack on the Capitol by his supporters. He was accused of inciting his supporters after he rejected the US Presidential election result which he claimed was a fraud.
Twitter last week said it would seek public input on when and how it should ban world leaders, saying it was reviewing its policy and considering whether leaders should be held to the same rules as other users.
Tesla investor sues Elon Musk for causing problems with his tweets
An investor in the US electric car maker, Tesla, has sued the company's founder, Elon Musk over alleged erratic tweets.
Elon Musk, the controversial multi-billionaire is being sued by an investor in his company. Musk is being accused by the investor of unsettling the markets and exposing his investors to high risk with his "erratic tweets".
Chase Garrity an investor in the US electric car maker, Tesla, has sued the founder of the company for his erratic Twitter messaging which according to him, has exposed the company to high legal risks and billions in price losses.
The 105-page lawsuit was published in the US court of Delaware and it accuses Musk of violating the settlement negotiated with the US Securities and Exchange Commission in 2018.
READ: Battle of Titans: Elon Musk, Jeff Bezos share world's richest title
The lawsuit also includes the entire Tesla board and its supervisory body for not calling Musk to order.
In May 2020 Musk caused a 14 billion dollar loss in market value on a single trading day with a series of unguarded tweets. He tweeted about Tesla's market value being too high and how he was going to dispose of all physical assets.
The lawsuit stated that any further unbridled tweet from Musk would have dire consequences for Tesla's future funding opportunities.
READ: Elon Musk gains $25 billion in a day, as Tesla surges by 20%
What you should know 
Remember Nairametrics posted a story on how Musk tweets once again caused a serious ripple effect in the crypto world. His tweet helped Bitcoin gain $6000. He later invested heavily in Bitcoin.
Manager Magazine stated that analysts are not comfortable with such a move and view it as some kind of manipulation.
Musk in April last year posted a joke photo of Tesla going bankrupt. This once again unsettled investors.
Tesla Management has not released a statement on this fresh lawsuit.
Nairametrics | Company Earnings
Access our Live Feed portal for the latest company earnings as they drop.