How Nigeria can make more money from Oil?
Nigeria hedging its oil can create additional revenue needed for the country to rebalance its reserves
Crude oil still remains a major source of revenue for Nigeria despite a tumultuous 2020 for oil prices. The commodity contributes 90% of our export earnings and will still be a major revenue generator for the foreseeable future.
With this in mind, it is high time Nigeria explores other forms of revenues that can be derived from oil. 200 million Nigerians cannot be catered for with the proceeds of a country that has a production capacity of 1.4 – 1.9 million barrels per day (depending on the quota with OPEC). In contrast, Saudi Arabia has a production capacity of 11 million barrels per day and a population of 30 million.
This article does not only relate to the issue of macroeconomic stabilization, but highlights if the Nigerian government can make use of financial instruments 'hedging' to diversify and provide the government with added flexibility and additional tools to make more revenue.
Most countries who do not partake in this hedging programme, either have lower costs of production like Saudi Arabia and Russia, or do not want to take the risks associated with the programme.
READ: Total Plc must quickly move past one of its toughest year yet
Case Study: Mexico
Last year, when oil prices crashed and entered negative digits, Countries dependent on oil were adversely affected by the crash. But somehow, Mexico for the fourth time, cashed about $2.5 billion from its oil hedge program.
For over two decades, Mexico has guaranteed oil revenue via options contracts purchased from oil companies and Wall Street investment banks. Mexico's hedging experiences of its oil exports is often used as an example for other countries to follow.
In 2009, after the financial global crisis, Mexico made $5.089 billion from it's hedging position. In 2014, when oil prices plummeted and countries reliant on high oil prices were affected, Mexico was "unbothered". The Ministry of Finance had purchased put options with one year maturity to hedge 228 million barrels of oil, about 28 percent of production, at a strike price of US$ 76.4 per barrel — US$ 31.1 above the actual average oil price in 2015. Mexico earned $6.4 billion from that hedge. In 2016, Mexico earned $2.7 billion from its hedging.
READ: NNPC explains measures to cut cost of crude oil production
Since Mexico began running the hedge program in 2001, it has made a profit of $2.4 billion — payouts brought in $14.1 billion while the costs of running the programme cost $11.7 billion in fees to banks and brokers.
Last year, people argued that Mexico's hard stance during the OPEC+ talks in April is directly related to the fact that it had a hedging programme in place. I must add that hedging gives you an edge in the markets but It's far more technical, risky and in a few cases profitable. Sources within the NNPC say that the Nigerian government has not executed a hedging program yet.
So how does this programme work?
Mexico, a big exporter of oil and a member of OPEC, hedge their oil against declines that may occur in the market. Take for example, last year as a result of the pandemic and an unsuccessful OPEC meeting due to Russia and Saudi Arabia's oil supply war, oil prices dropped to negative digits.
A government like Mexico, who hedges their oil with trading schemes would have been benefited from the drop. In this case, for every drop below the "strike price" (A strike price is the set price at which an oil derivative contract can be bought or sold when it is exercised) revenue is being made.
READ: DPR warns against hoarding of petroleum products by depot owners, threatens sanctions
Hedging works both ways. It depends on who the hedger is. In the case above, Mexico is an exporter of oil, so it hedges against drop in prices. However, a country like Egypt, which announced it had executed its own hedging programme last year is a net importer of oil. Primarily, it hedges against the rise in prices. As oil prices rise, Egypt generates money despite naturally preferring low prices as an importer.
Additionally, the downstream sector needs to improve. This is another avenue Nigeria can take to make more money from Oil. The Nigerian downstream sector which involves petroleum product refining, storing, marketing and distribution has much room for development and can improve the fortunes of the millions of Nigerians. Oil accounts for 9% of Nigeria's GDP and if we look at that, it's very minimal if we take into context how important Oil is to our economy.
Conclusion
As I wrote in the earlier premise, this is not as straightforward as it sounds. There are insurance premiums to consider (the cost of the hedging programme), timing of the execution and general oil market outlook to examine.
For example, it appears that investors are going long on oil. All commodity analysts and banks are also favouring high oil prices as a result of vaccine availability and global supply cuts. Goldman Sachs forecasts oil to be $70 by Q2 2021 and Morgan Stanley also sees Oil at $70 by the third quarter. It would be highly risky to hedge against declining prices in this environment. (Recall prices going in the opposite direction doesn't favor the hedger).
A hedged economy might create additional revenue needed for the country to rebalance its reserves.
PS. I am willing to discuss further with interested stakeholders on the possibility of carrying hedging operations for Nigeria.
---
Dapo-Thomas Opeoluwa is an Investment Banker and Energy analyst. He holds a degree in MSc. International Business, Banking and Finance from the University of Dundee and also holds a B.Sc in Economics from Redeemers University. As an Oil Analyst at Nairametrics, he focuses mostly on the energy sector, fundamentals for oil prices and analysis behind every market move. Opeoluwa is also experienced in the areas of politics, business consultancy, and investments. You may contact him via his email- [email protected]
FG reacts to reports of revoking 32 refinery licenses
The FG has denied revoking 32 refinery licenses that were issued to some private companies across the country.
The Federal Government has denied revoking 32 refinery licenses that were issued to some private companies across the country.
The reaction follows reports making the rounds in some section of the media that the government has revoked some refinery licenses that it had earlier issued within a period of 3 years.
This clarification is contained in a statement issued by the Head, Public Affairs of the Department of Petroleum Resources (DPR), on behalf of the agency on Tuesday, April 13, 2021, in Lagos.
The DPR said that the refinery licenses have validity periods for the investors to achieve certain milestones and would become inactive after its expiration until the company reapplies.
READ: Nigeria's debt sentence: The burden of the Port Harcourt refinery
What DPR is saying
The DPR in its statement said, "We wish to clarify that DPR did not revoke any refinery licence. Refinery licenses, like our other regulatory instruments, have validity periods for investors to attain certain milestones.
This implies that after the validity period for the particular milestone, the licence becomes inactive until the company reapplies for revalidation to migrate to another milestone. This does not in any way translate to revocation of the licence of the company."
READ: FG explains why it revoked 4 Addax Petroleum Oil Mining Licenses
The DPR, in line with the aspirations of the government, initiated the refinery revolution programme of the country to boost local refining capacity by enabling business and creating new opportunities for new investors with the granting of modular and conventional refinery licenses to investors.
He emphasized that the regulatory agency would continue to support investors in the oil and gas industry in Nigeria using its regulatory instruments such as licences, permits and approvals to stimulate the economy and align with the government's job creation initiatives.
READ: FG to extend fuel subsidy for 6 months
In case you missed it
Earlier on, some media reports suggested that the DPR had revoked refinery licenses that were issued to some companies for being inactive beyond the validity period. These refineries include modular refineries and conventional plants.
FG to extend fuel subsidy for 6 months
Reports indicate that the FG plans to spend N720 billion for the next 6 months on Premium Motor Spirit (PMS) subsidies.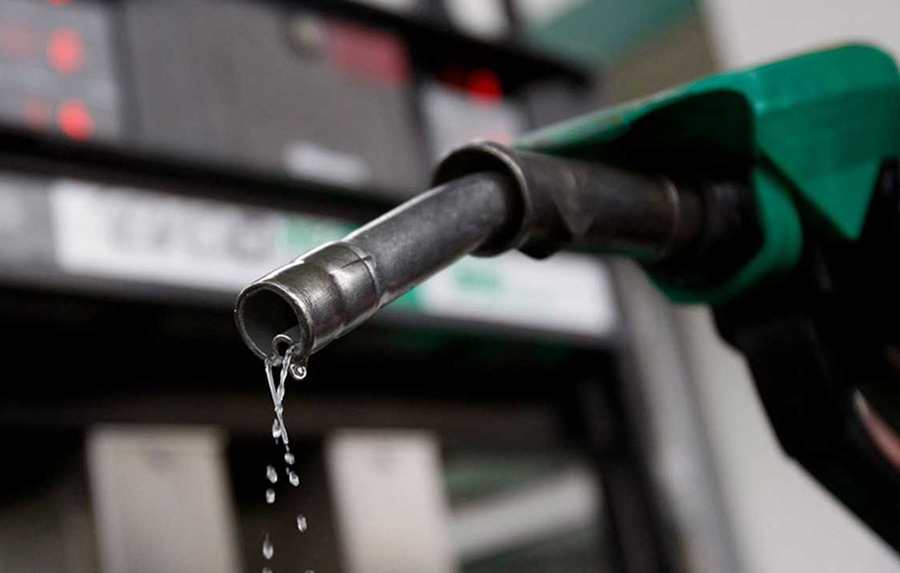 The Nigerian Government may have suspended plans to end its subsidy payments as reports indicate that the FG plans to spend N720 billion for the next 6 months on Premium Motor Spirit (PMS) subsidies.
This was disclosed in an exclusive report by The Guardian on Sunday, citing that President Muhammadu Buhari ordered that the subsidies remain in place for the next 6 months.
"Specifically, President Buhari has asked the Nigeria National Petroleum Corporation (NNPC) to suspend any idea on subsidy removal for five to six months so that a plan that does not harm ordinary Nigerians is evolved if the deregulation must go on," a Government official said.
READ: FG to meet with State Governors over electricity, fuel prices
What you should know 
NNPC GMD, Mele Kyari disclosed last month that the "NNPC may no longer be in a position to carry that burden because we cannot continue to carry it in our books," after reports of fuel imports under-recovery revealed the FG was spending N120 billion a month on subsidy.
Kyari also hinted that they may soon start selling PMS at market prices saying: "NNPC importing PMS at market price and selling at N162/L. The actual market price should be between N211 and N234/L. Meaning is that consumers are not paying the market price.
"NNPC is currently the sole importer of PMS, and we're trying to exit the underpriced sale of PMS. Eventual exit is inevitable, when it will happen I cannot say, but engagements are ongoing because the government is cognisant of the implications."
Nairametrics | Company Earnings
Access our Live Feed portal for the latest company earnings as they drop.