NNPC explains measures to cut cost of crude oil production
Ewubare stated that NNPC was looking very closely at such variables as logistics, security, and transportation with a view to reducing the cost of production to $10 per barrel or below. 
The Nigerian National Petroleum Corporation (NNPC) has said that it is taking some measures to bring down the cost of crude oil production to $10 per barrel or below. 
According to a press statement that was signed by NNPC's Group General Manager, Group Public Affairs Division, Dr. Kennie Obateru, this was disclosed by the Corporation's Chief Operating Officer (COO), Ventures and Business Development, Mr. Roland Ewubare, on a Channels TV breakfast programme on Friday, June 5, 2020. 
Ewubare pointed out that the peculiarity of the terrain was an important factor in determining cost, with such issues as pipeline vandalism, crude oil theft, and some others being critical factors that are peculiar to the Nigerian terrain and would definitely drive up crude oil production cost in the country. 
READ ALSO: NNPC unveils COVID-19 contacts tracing app, marketers to buy petroleum products online
He, however, stated that NNPC was looking very closely at such variables as logistics, security, and transportation with a view to reducing cost of production to $10 per barrel or below. 
He disclosed that much had been done over the years in the area of reducing contracting cycle which used to be a major factor responsible for high cost of production, stressing that the National Petroleum Investment Management Services (NAPIMS) achieved a six-month contracting cycle under him as Group General Manager. 
Mr. Ewubare denied reports that Nigeria is part of OPEC+ member countries that did not comply with the output cut that was agreed by the alliance 
Mr. Ewubare explained that though Nigeria's total production capacity was 2.3million barrels per day, it was currently producing only about 1.4million barrels per day in compliance with the OPEC+ production quota, stressing that what makes up the little extra over the 1.4mbpd figure being bandied around for Nigeria was condensate which is usually not computed as part of production in OPEC quota.  
READ MORE: NNPC seeks Russian firms' partnership to revamp oil refineries  
While making some clarification, Ewubare said, "There's some confusion in the market around the parameters for the production cuts. Nigeria has a full production capacity of about 2.3mbpd. We are currently producing between 1.6 and 1.7mbpd. Our OPEC quota as a result of the cuts is about 1.4mbpd. You and I know that condensate is not included in the computation of the cut numbers. So what we have is 1.4mbpd of crude oil. The little you see above 1.4mbpd is made up of condensate which does not count as part of the basis for assessing our OPEC quota". 
NNPC Group Managing Director, Mallam Mele Kyari, in a recent interview, advanced a similar position where he stressed that NNPC was working assiduously to bring down the cost of crude oil production to not more than $10 per barrel by 2021.  
Cost of building materials rise by over 60% in one year
The price of building materials in the market experienced a rise of over 60% in the last one year.
The cost of Cement, Steel, Tiles and Plaster of Paris (PoP) cement, among others have risen by over 60% between March 2020 and March 2021.
For instance, the cost of steel, which was sold at N234,000 per tonne as of March 2020, had increased to N380,000 at the end of March 2021. This represents a 62% increase within the period under review.
While Dangote Cement increased from N2,600 to N3,800 (though it is sold at N3,600 in some areas in Lagos), Lafarge Cement and BUA Cement increased from N2,400 and N2,250 to N3,600 and N3,250 respectively within the same period.
The price hikes are not limited to the cost of steel and cement alone but also to other materials like Tiles, PoP cement, and roofing sheets.
The cost of super white cement increased from N2,500 (25kg) to N3,700, and the cost of high-quality white cement (40kg) also increased from N4,000 to N6,500.
The cost of gravel increased from N80,000 to N140,000; that of 8mm diameter and 25mm diameter (imported) increased from N234,000 and N245,000 to N330,000 and N380,000 respectively.
Doors are not left out in the hike. Costs of Flush door (high quality), Panel door and Turkish steel door (1,500 x 2,100) also rose from N35,000, N40,000, N165,000 to N60,000, N75,000 and N235,000 respectively.
Why the hike?
Industry experts have attributed the hike to persistent depreciation of the naira and the rising cost of other building materials.
Tunde Oluwole, a fellow of the Nigerian Institute of Builders, explained that the development was caused by high interest rate, inflation, increasing exchange rate and scarcity of forex in the country.
He said, "The increasing prices in Nigeria is a result of the combined effects of high-interest rates, devaluation of the naira, inflation, and non-effective distribution network of the materials."
To Kolawole Adebisi, an Estate Developer, the development in the cement industry is caused by the ban of imported cement in the country.
He told Nairametrics that he is not against the ban, as the government's intention is to boost local production of cement but explained that "the local manufacturers were unable to produce enough cement to meet the demand and this contributed to the rising cost of the product."
FG to extend fuel subsidy for 6 months
Reports indicate that the FG plans to spend N720 billion for the next 6 months on Premium Motor Spirit (PMS) subsidies.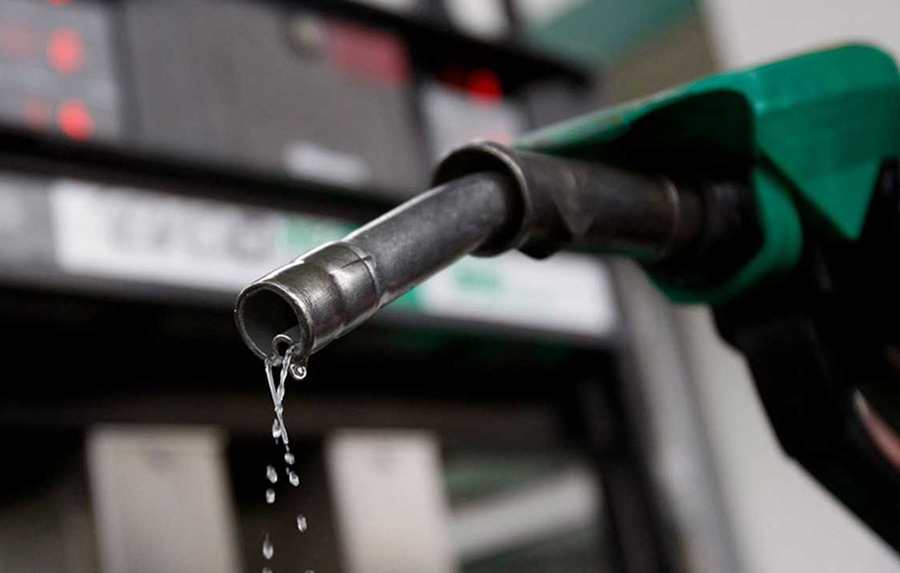 The Nigerian Government may have suspended plans to end its subsidy payments as reports indicate that the FG plans to spend N720 billion for the next 6 months on Premium Motor Spirit (PMS) subsidies.
This was disclosed in an exclusive report by The Guardian on Sunday, citing that President Muhammadu Buhari ordered that the subsidies remain in place for the next 6 months.
"Specifically, President Buhari has asked the Nigeria National Petroleum Corporation (NNPC) to suspend any idea on subsidy removal for five to six months so that a plan that does not harm ordinary Nigerians is evolved if the deregulation must go on," a Government official said.
What you should know 
NNPC GMD, Mele Kyari disclosed last month that the "NNPC may no longer be in a position to carry that burden because we cannot continue to carry it in our books," after reports of fuel imports under-recovery revealed the FG was spending N120 billion a month on subsidy.
Kyari also hinted that they may soon start selling PMS at market prices saying: "NNPC importing PMS at market price and selling at N162/L. The actual market price should be between N211 and N234/L. Meaning is that consumers are not paying the market price.
"NNPC is currently the sole importer of PMS, and we're trying to exit the underpriced sale of PMS. Eventual exit is inevitable, when it will happen I cannot say, but engagements are ongoing because the government is cognisant of the implications."
Nairametrics | Company Earnings
Access our Live Feed portal for the latest company earnings as they drop.