Oando share price up by 10% off the back of court ruling
Following the news, investors poured into the stock helping it top the gainer's chart.
Oando PLC joined the Nigerian Stock Exchange (NSE) top gainers with a 10% increase in share price from N3.18 on Tuesday, February 23, 2021 to N3.41 on Wednesday, February 24, 2021. The share price appreciation can be attributed to the recent announcement of the nullification of the Securities and Exchange Commission's (SEC) suspension of Oando's Annual General Meeting (AGM), in a ruling presided over by Justice O A Musa, at the High Court of the FCT.
The court ruling, deemed a big win for Oando shareholders, was filed by Engr. Patrick Ajudua an Oando shareholder. According to, Engr. Olowola Kehinde, an Oando shareholder and Coordinator, Sage Shareholders and Inc, "This news is evidence that if given the opportunity, our shares could be doing considerably better on the capital market. Overnight, this positive ruling by the court has seen our share price go up by 10%, imagine how much more it could have appreciated by if given a favourable operating environment since 2017. The SEC issue has evidently, harmed our share price and we hope the regulator can see this and will look for a resolution that benefits shareholders".
Following the news, investors poured into the stock helping it top the gainer's chart. Recall that in 2019, after the Securities and Exchange Commission (SEC) dismissed Oando's board over allegations of poor corporate governance and management infractions, the company's share price dropped by 20% from N4.65 per share on Friday 31 May 2019, the day of the announcement to N3.80 per share on Monday 3 June 2019. Nearly 2 years on and as a result of the suspension of the company's AGM there has been no insight into the company's corporate initiatives and financials leaving little room for growth in share price.
Speaking on the jump in share price, an Oando shareholder in Lagos said, "For four years, Oando and SEC have been in a tussle and we the shareholders have been the ones on the receiving end. We bought these shares as investments and it's painful not being able to reap any benefits from this investment especially for an issue that can be resolved in a boardroom. We've pleaded with SEC to allow the management team to focus on running the business rather than fighting in court but there has been no movement until the court ruling yesterday. For two years we have had no oversight of our investment or what the company is doing, we value the role of the regulator and want them to do their jobs properly but at the same time we are hopeful that SEC will see this as an opening for a resolution that will benefit all starting with us shareholders whose interests they are to protect."
Nigeria is in a recession for the second time in four years, brought on by an unexpected and still ongoing pandemic. It saw the Nigerian Government in 2020 looking for ingenious ways to support individuals and businesses to ensure their survival; globally it has seen the collapse of well-known brands and substantial losses by leading companies. It is against this backdrop that Oando shareholders are clamouring for a resolution so the company's management team can focus on ensuring the future of the business and their investments.
Market players will be watching the impact of the signalling effect of the court's ruling and SEC action on Oando's share price in subsequent days as well as the implications of finally being allowed to hold an AGM
UBA Business Series to equip SMEs with Performance Management Strategies for Organisational Growth
UBA has been assisting with essential tips to help businesses ensure that they stay afloat and remain thriving.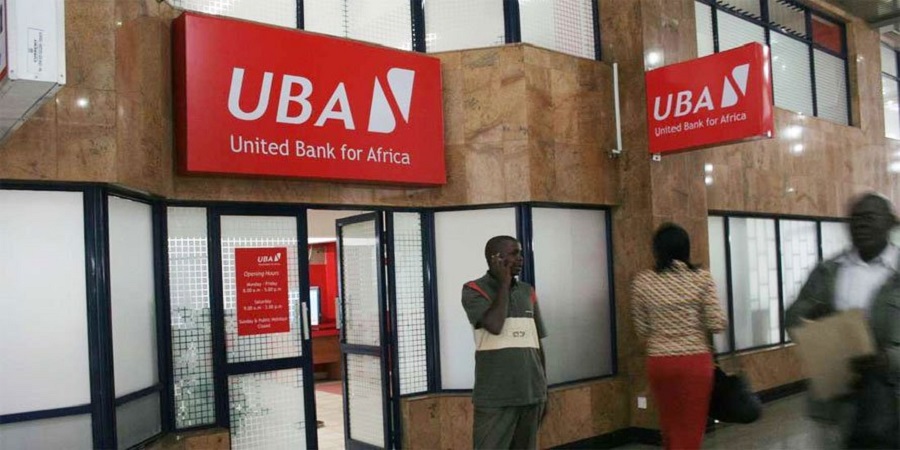 As part of its commitment to support the growth and sustainability of Micro, Small and Medium-scale Enterprises (MSME) in the continent, Pan African financial Institution, United Bank for Africa (UBA) Plc, is set to organise the next edition of its UBA Business Series.
The UBA Business Series which is a monthly event, is an MSME Workshop as well as a capacity-building initiative of the bank where business leaders and professionals share well-researched insights on best practices for running successful businesses, especially in the face of the difficult operating environment that dominates the African business landscape.
Through this initiative, UBA has been assisting with essential tips to help businesses re-examine their models and strategies and ensure that they stay afloat and remain thriving.
The topic for the next edition of the series is ' Managing Performance for Business Growth,' and it will be held on Wednesday, April 14, 2021, via Microsoft Teams. At this session, the Managing Director, Secure ID Limited, Mrs Kofo Akinkugbe, will be sharing useful tips and insights on the key strategies of performance management to boost business growth.
Akinkugbe is the founder of SecureID Nigeria, a MasterCard, VISA and Verve certified Smartcard Personalization Bureau and Digital Technology company. She currently serves as the Managing Director/CEO, Secure Card Manufacturing, – a Smartcard manufacturing plant producing high-security identity cards and documents for the Banking, Telecoms and Public sectors across Africa and beyond.
The capacity-building event is a virtual session which is open to all – including business owners and leaders – and will be held on Wednesday, April 14th, 2021, at 2pm WAT. Interested participants can register via http://bit.ly/UBASMEWorkshopMarch2021
UBA's Head, SME Banking, Sampson Aneke said of Akinkugbe, 'with her vast experience garnered over the years from various sectors, she will help business owners understand how performance management strategies can be effectively implemented to ensure business growth'.
He emphasised UBA's commitment and deep passion for small businesses, which according to him, remains the engine of any developing economy adding, "We know small businesses are the backbone of the economy in every country. In many climes, businesses with fewer than 100 employees account for 98.2% of all businesses. This no doubt captures the importance of SMEs to a thriving economy which is why UBA is committed to seeing them flourish."
Konga eyes quality healthcare distribution across Nigeria with Konga Health
Konga Health is set to expand access to quality Medicare for Nigerians as it debuts in June 2021.
Konga Health, a highly anticipated digital health care distribution subsidiary of Nigeria's leading e-Commerce giant, Konga is set to go live by June 2021.
The tech-driven health care company is expected to expand access to quality Medicare for millions and revolutionize the health care value chain in Nigeria.
Feelers from a reliable source indicate that the management of Konga has secured all pending statutory approvals for the formal launch of the company. Further, the source disclosed that the management of Konga has been testing its robust technology, nationwide logistics and payment platforms in partnership with local and international players in the sector ahead of the rollout in order to achieve a seamless experience from launch.
Konga Health will expectedly provide huge employment opportunities for medical professionals and other Nigerians.
Meanwhile, the expected debut of Konga Health has also been confirmed by a confidential source at Konga. The source, who spoke on the condition of anonymity, revealed that Konga Health will radically improve the speed at which quality drugs are delivered nationwide to pharmacies, hospitals and other health services providers, while also boosting structured last mile delivery to patients and other end-users across Nigeria. In addition, he disclosed that Konga Health will power an unprecedented level of digital health democracy in Nigeria, adding that the company may possibly launch a globally rated blood bank across the six geo-political regions in Nigeria, using cloud-based digital sensors to monitor secure cold rooms in its facilities.
''I can assure you that it is an ambitious project which serious local and international donor agencies, government at all levels, the public sector and corporate organizations will leverage to deliver quality health programs, backed by reliable data at the least cost to the remotest villages,'' the source stated.
Konga Health was initially due for launch in September 2019.
However, the management of Konga had pushed back the rollout due to delays encountered with approvals from statutory bodies.
Nairametrics | Company Earnings
Access our Live Feed portal for the latest company earnings as they drop.