Canada invites 27,332 Express Entry candidates for permanent residency, adopts lowest CRS score ever
Canada has invited a total of 27,332 Express Entry candidates in its latest draw held in the month of February.
The Canadian government has invited a total of 27,332 Express Entry candidates to apply for permanent residence, in its latest draw held in the month of February.
On a day that has been termed "Saturday Surprise" the Immigration, Refugees and Citizenship Canada (IRCC) invited the highest ever number of express entry candidates in a single draw.
According to the newsletter published by CIC News, it also invited candidates with a Comprehensive Ranking System (CRS) score as low as 75. The lowest ever CRS score for Express Entry draws since it launched in 2015.
This shows that the Canadian government is serious about doing its best to achieve its Immigration Levels Plan target for 2021. The country is aiming to welcome 401,000 new immigrants this year and beyond.
READ: Canada invited 3,350 Express Entry Candidates to apply for PR in its April draw
What you should know
It is worth noting that IRCC only invited CEC candidates in this draw, as it estimates that 90% of them are currently in Canada, making it easier to complete their permanent residence process.
Canada's Immigration Minister, Marco Mendicino had hinted recently that the IRCC will continue to rely on candidates in Canada to support its immigration levels target.
Express Entry is not an immigration program itself, but an application management system for the three programs under the Federal High Skilled category: the Federal Skilled Worker Program, the Federal Skilled Trades Program, and the Canadian Experience Class.
In order to get into the Express Entry pool of candidates, skilled workers need to make sure they are eligible for one of these programs. If so, they will get a CRS score, which is based on their age, education, work experience, language proficiency in English or French, as well as other factors.
Candidates who get a provincial nomination through a PNP, for example, get an additional 600 CRS points, which effectively guarantees that they will receive an ITA in an Express Entry draw.
IRCC holds these draws about every two weeks, inviting Express Entry candidates to apply for Canadian permanent residence.
READ: Canada invites 7,200 Candidates to apply for Permanent Residency in its November draws 
This unprecedented Express Entry invitation round only required candidates to have a Comprehensive Ranking System (CRS) score of at least 75— the lowest CRS requirement ever.
The IRCC also implemented the tie-break rule, meaning candidates who had the minimum score of 75 were only included if they submitted their Express Entry profile before September 12, 2020 at 15:31 UTC.
READ: How to apply for Canadian Permanent Residency on your own 
What this means
The increase in the number of invitations in the recent draw shows that the Canadian government is moving forward with its plan of welcoming more immigrants to the country this year.
It serves as good news for other countries of the world and Nigerians at large who seek to travel to Canada for educational purposes or in search of greener pasture, considering the economic reality of Nigeria, increasing misery index, inflationary pressure, unemployment, amongst others.
President Biden revokes Trump's ban for green card applicants in US
Joe Biden has revoked Donald Trump's order that blocked many green card applicants from entering the US.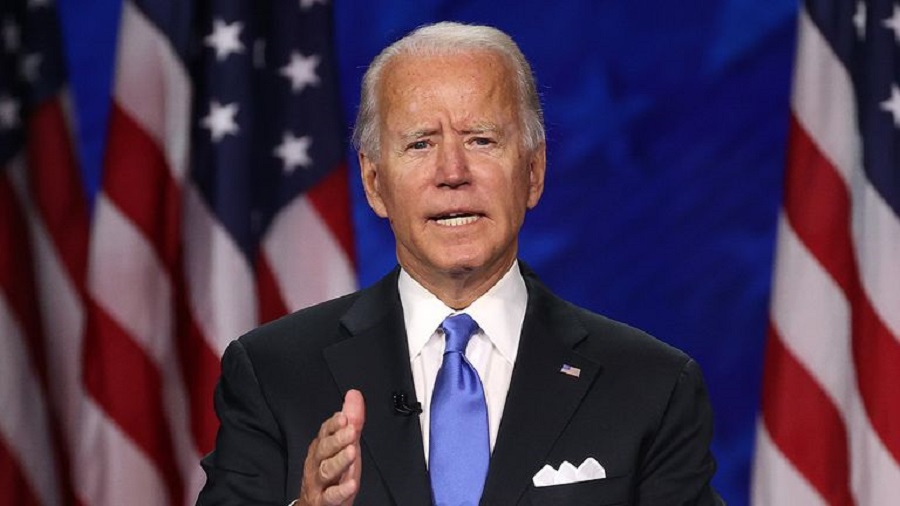 The United States President, Joe Biden, on Wednesday, revoked former President Donald Trump's order that blocked many green card applicants from entering the United States.
Biden rescinded Trump's proclamation limiting the number of new work visas for temporary foreign workers in the US amid the coronavirus pandemic.
According to a report from Reuters, the order by President Biden was provided by a communication from the White House on Wednesday, February 25, 2021.
Former President Donald Trump had in June 2020, signed the proclamation that suspended certain categories of non-immigrant work visas as part of the effort to revive the US economy and the need to protect US workers amid high unemployment due to the coronavirus pandemic.
However, President Biden rejected that reasoning in a proclamation while rescinding the visa ban and said it had prevented families from reuniting in the United States and harmed US businesses.
He pointed out that the suspension of entry imposed in Proclamation 10014, does not advance the interest of the United States.
What you should know
The newly sworn US President had pledged to reverse many of Trump's hardline immigration policies with immigrant advocates recently asking him to lift the visa ban, which was set to expire on March 31.
The suspension order by former President Donald Trump for a certain category of non-immigrant work visas includes H-1B visas for work in high-tech industries and a range of others for low-skill workers, interns, teachers, and company transfers
In October, a federal judge in California blocked Trump's ban on those foreign guest workers as it affected hundreds of thousands of US businesses that fought the policy in court.
UK's Supreme Court rules that Uber drivers are workers not self employed
UK's Supreme Court has ruled that Uber drivers be classified as workers rather than self-employed.
The UK's Supreme Court has ruled that the ride-hailing app firm Uber must classify its drivers as workers rather than self-employed.
Delivering his judgment, Lord Leggatt said that the Supreme Court unanimously dismissed Uber's appeal that it was an intermediary party and stated that drivers should be considered to be working not only when driving a passenger, but whenever logged in to the app.
By this pronouncement and ruling by the Supreme Court, the ride-hailing app firm, Uber must classify its drivers as workers rather than self-employed, BBC reports.
What they are saying
The former Uber drivers, James Farrar and Yaseen Aslam, who originally won an employment tribunal against the ride-hailing giant in October 2016, told the BBC they were "thrilled and relieved" by the ruling.
Aslam, president of the App Drivers & Couriers Union (ADCU) said,
"I think it's a massive achievement in a way that we were able to stand up against a giant.
"We didn't give up and we were consistent – no matter what we went through emotionally or physically or financially, we stood our ground.
"This is a win-win-win for drivers, passengers and cities. It means Uber now has the correct economic incentives not to oversupply the market with too many vehicles and too many drivers"
Aslam claims that Uber's practices forced him to leave the trade as he couldn't make ends meet is reconsidering his decision as he returns to driving for the app again, though the process is taking too long.
"It took us six years to establish what we should have got in 2015. Someone somewhere, in the government or the regulator, massively let down these workers, many of whom are in a precarious position"
Farrar, on his own part, highlighted that with fares down 80% due to the pandemic, many drivers have been struggling financially and feel trapped in Uber's system.
"We're seeing many of our members earning £30 gross a day right now. The self-employment grants issued by the government only cover 80% of a driver's profits, which isn't even enough to pay for their costs.
"If we had these rights today, those drivers could at least earn a minimum wage to live on."
What you should know
By this decision, tens of thousands of Uber drivers are set to be entitled to minimum wage and holiday pay.
The proximate implication of this ruling is that Uber could be facing a hefty compensation bill and have wider consequences for the gig economy.
The gig economy is based on flexible, temporary, or freelance jobs, often involving connecting with clients or customers through an online platform.
In a long-running legal battle, Uber had appealed to the Supreme Court after losing three earlier rounds.
The Supreme Court's ruling that Uber has to consider its drivers "workers" from the time they log on to the app, until they log off is seen as a key point.
Uber drivers typically spend time waiting for people to book rides on the app. Previously, the firm had said that if drivers were found to be workers, then it would only count the time during journeys when a passenger is in the car.
Nairametrics | Company Earnings