Bitcoin miners are outrageously rich, earn $4 million per hour
Bitcoin miners are currently earning $4,000,000 per hour.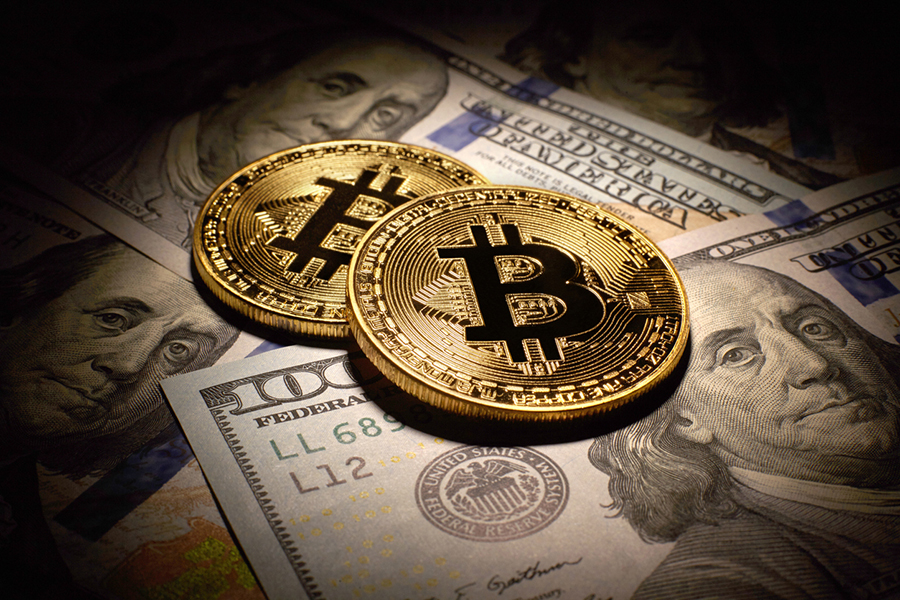 Bitcoin miners are presently earning incredible wages. Such outrageous earnings were revealed by Glassnode, an advanced crypto analytic firm, which stated that Bitcoin miners are currently earning $4,000,000 per hour.
"Bitcoin miners just made over $4 million in a single hour – the highest hourly miner revenue in Bitcoin's history so far."
#BTC miners just made over $4 million in a single hour – the highest hourly miner revenue in Bitcoin's history so far.

Chart: https://t.co/TIffXFCIZH pic.twitter.com/PmAAmTN6j3

— glassnode (@glassnode) February 11, 2021
Regardless of the amount of Bitcoin miners, it usually takes some minutes to mine one Bitcoin. In some cases, it's reported to take about 600 seconds (10 minutes); all else being equal it will take 72,000 GW (or 72 Terawatts) of power to mine a Bitcoin using the average power usage provided by ASIC miners.
READ: Bitcoin Mining just got harder, as mining difficulty reaches an all-time high
What this means: Bitcoin mining involves the act of solving tasks that come in the form of algorithms in affirming a transaction and fixing it within a block on the blockchain.
BTC miners who successfully mine a block are paid or rewarded in BTC. They also help in facilitating the security mechanism of the blockchain network by confirming transaction information or data to the Bitcoin ledger.
This confirmation process involves solving complex mathematical problems and a lot of computing power. BTC miners are successfully rewarded with BTC for their contribution to the ledger based on their proof-of-work.
READ: Ethereum miners earning more than their Bitcoin rivals
What you should know
Recall Nairametrics some time ago, broke the news on the average cost of completing a transaction at the world's flagship crypto(Bitcoin) market skyrocket again.
Data retrieved from BitInfoCharts revealed that Bitcoin's average transaction cost had risen to $12, printing the highest price level since November 5, when Bitcoin had just started its bull run.
The surge in transaction fees is coming at the incredible bullish gains prevailing effect, in which Bitcoin's price reached a new all-time high of $48,745 and rose by 27% in the past seven days.
Why a number of investors are trading stocks through blockchain
More than half (56%) of Robinhood account holders are considering leaving the platform as a result of the fiasco.
The recent outrage by WallStreetBets over the temporary suspension of GameStop (GME) and a few other stocks has led a significant number of stock traders to seek other viable means of trading stocks.
Recent data retrieved from Fortune Magazine revealed that such fiasco which led to the suspension of trading such stocks by leading American stock trading app, Robinhood, has severely damaged its brand.
More than half (56%) of Robinhood account holders are considering leaving the platform as a result of the fiasco. 40% of Robinhood investors say they aren't considering it, and 4% say they've already left the platform as a result of its stock limiting. It looks like Robinhood is learning the lesson Warren Buffett preached for years: "It takes 20 years to build a reputation and five minutes to ruin it."
Blockchain technology is already revolutionizing financial system services. This technology has made the need for a third party unnecessary in transactions or access to the stock market. Conventionally, buying stocks usually requires a stockbroker, paperwork, or a long list of financial assessments.
Unlike regularly traded stocks, tokenized stocks do not require any sort of paperwork or the need for a stockbroker as a middle-man, which makes them free from the stockbroker's fees.
Tokenized stocks are derivatives assets. This simply means that the price of a tokenized stock is determined by the price of the company's stock. If a particular asset is traded at a certain price on a stock market, the same price or a little difference in price will be traded on different exchanges.
Tokenized stocks are digitalized forms of a company's stock traded on secondary markets. What this means is that Tesla, Apple, Facebook, etc. stocks can be traded on a crypto exchange. Trading Tesla's stocks, for instance, on crypto exchanges makes it easily accessible to purchase anywhere.
Tokenized Gold, Silver, Tesla, etc. are traded on FTX Exchange and other leading crypto exchanges where spot markets and futures can also be traded.
What you must know: The group tagged as the Wallstreetbets is a longstanding subreddit channel founded in 2012, where many Reddit users discuss highly speculative trading strategies and ideas.
The group has caused huge disruption to financial markets in the previous week, especially among institutional investors like Melvin Capital who recently recapitalized their fund amid its losing positions at Gamestop.
Stock traders are becoming concerned that hot trending stocks such as GameStop, rising at such an alarming rate might lead to great chaos at global financial markets, in the long run.
That said, tokenized stocks are traded round the clock like crypto assets, though the flip-side is, they can't be liquidated when the traditional market is closed.
Bitcoin's bloodbath leads crypto market drop by $120 billion
The global crypto market cap is $1.41 trillion, an 8.23% decrease over the last day.
The bearish grip in the crypto market has led to heavy losses of crypto investors' funds at the wrong side of the current trade, as roughly $120 billion worth of crypto assets evaporated into thin air within a day.
The flagship crypto that surged to a record price level of over $58,000 last weekend has now depreciated by over $11,000, as the present price shows that it trades around the $46,800 price level.
The global crypto market cap is $1.41 trillion, an 8.23% decrease over the last day.
The total crypto market volume over the last 24 hours is $151.74 billion, which makes an 8.97% decrease.
The total volume in DeFi is currently $13.96 billion, 9.20% of the total crypto market daily volume.
The volume of all stable coins is now $123.76 billion, which is 81.56% of the total crypto market daily hour volume.
Bitcoin's price is currently $46,765.78.
Bitcoin's dominance is currently 61.63%, an increase of 0.10% over the day.
For the day, 130,475 traders were liquidated.
The largest single liquidation order happened on Binance-BTC valued at $3.56 million
Other leading crypto assets that include Ethereum, XRP, Litcoin, Chainlink, Binance coin, and Stellar lost more than 9% in value at the time of writing this report.
In addition, recent data suggest that the world's biggest digital asset manager has seen its $32 billion Grayscale Bitcoin Trust (ticker GBTC) plunge by 20% this week alone, according to Bloomberg News, outpacing a 13% decline seen in the price of Bitcoin lately.
This suggests that after lots of money was poured into GBTC, as institutional investors sought exposure to Bitcoin's dizzying rally, investors are now taking their exits as the current bullish rally seems to have stalled.
Sell-off in the crypto market is likely due to widespread profit-taking by global investors, coupled with strong anxiety that leading financial regulators might clamp down on its reach.
Some weeks ago, leading United Kingdom financial regulator, the Financial Conduct Authority, issued a piece of stern advice on crypto investments.
The statement highlighted the risks associated with investing in Bitcoin and other crypto-assets, and warned the public that there were high chances that all their funds could be lost.
"The FCA is aware that some firms are offering investments in crypto assets or lending or investments linked to crypto assets, that promise high returns.
"Investing in crypto assets, or investments and lending linked to them generally involves taking very high risks with investors' money. If consumers invest in these types of products, they should be prepared to lose all their money," said the FCA.
That said, a significant number of crypto investors appear to be shrugging off the huge falls as another typical bump on the crypto path, and one which, no doubt, will likely see crypto trading volume return as crypto investors look to buy what many are viewing as a bargain to buy in what is still very much a bullish run.
Nairametrics | Company Earnings