Facebook is creating an audio chat product similar to Clubhouse
Facebook is working on creating a product that would rival Clubhouse.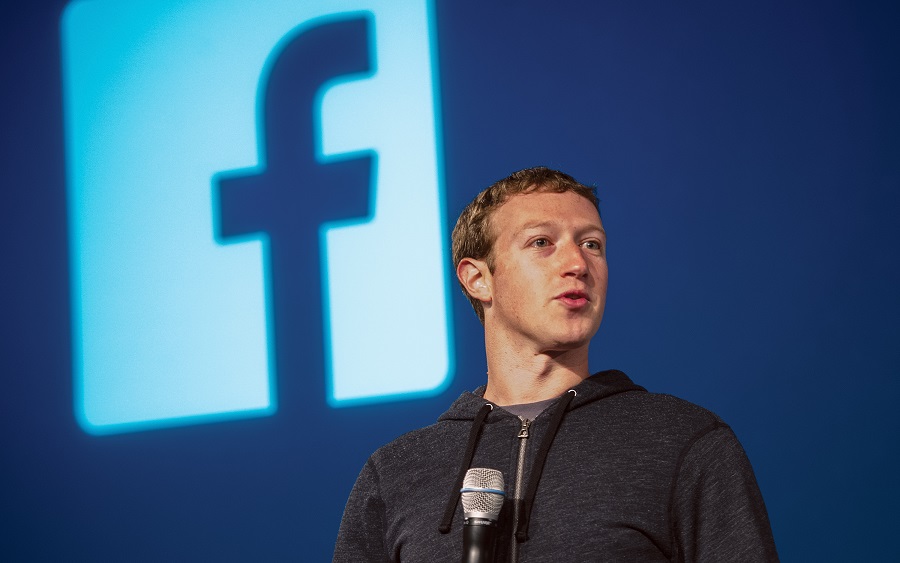 Facebook is reportedly creating an audio chat similar to the popular audio chat app, Clubhouse.
The invite-only social media app, Clubhouse has been attracting a lot of attention from high-profile tech executives including Tesla CEO, Elon Musk who made a surprise appearance on the app.
Facebook is known for clowning its competitors into its app or buying them just like it did for Instagram, Whatsapp, and Oculus, and it's no surprise that the company has taken an interest in Clubhouse.
When Zoom, the video conferencing app became popular during the pandemic as more people adopted remote work, Facebook introduced Rooms, a group video chat service.
Mark Zuckerberg, CEO of Facebook made an appearance on Clubhouse last Sunday, and after that, his company is reportedly building an audio-based app called Fireside just like Clubhouse.
Instagram also owned by Mark, has a feature that rivals the popular social media app TikTok, called Reels, that lets users post videos. Facebook and Instagram also copied the disappearing post feature from Snapchat that allows users to post content that disappears in 24 hours.
A Facebook spokeswoman, Emilie Haskell spoke to the NY times saying, "We've been connecting people through audio and video technologies for many years and are always exploring new ways to improve that experience for people."
What you should know
Clubhouse was launched in 2020 and since then, it has become one of the most widely used Social media platforms, specifically for its audio-based voice chats.
This popularity brought more investors as the company raised $100m valuing it at $1bn.
Other companies are also experimenting with live audio. Twitter is also experimenting with an audio group chat feature similar to clubhouse called Spaces.
Twitter launches Clubhouse competitor, Spaces
Twitter has launched Spaces, an app that could rival the popular Clubhouse.
Social media giant, Twitter has announced the launch of a voice content app for use mainly on iOS. Several users have been invited to join the Spaces feature for testing so far.
Twitter disclosed this in a statement on Wednesday announcing product updates and then during a Q&A session for the Spaces feature.
"Spaces is a place to come together, built around the voices of the people using Twitter, your Twitter community. Spaces are live for as long as they're open; once ended, they will no longer be available publicly on Twitter," Twitter said.
READ: Twitter considering subscription fee for Tweetdeck and other new features
It added that the feature would be rolled out to a select few to learn and gather feedback from a variety of communities on Twitter.
"While anyone on iOS will be able to join a Space, only people in the small group will be able to create Spaces. We will expand the list of people who can create Spaces over time," Twitter added.
READ: Twitter considers paying its staff in Bitcoin
What you should know 
Twitter is not the only social media giant working on a Clubhouse competitor. Nairametrics reported that Facebook is creating an audio chat similar to the popular audio chat app, Clubhouse.
New feature on Android allows you schedule text messages to send later
A new feature introduced on Android phones will allow users to schedule a message to be sent at a later time.
Google announced a new feature for Android phones that will allow you to schedule text messages to send at a later time and date.
This new feature will be available on Android 7 or newer versions of Android. You also need to have the latest version of Google Messages to enjoy this feature.
This new feature will allow you to compose a message ahead of time, whenever it's convenient for you, then schedule it to be sent later when it's a more appropriate time.
READ: Here's why Huawei's 'HarmonyOS' won't be replacing 'Android' anytime soon
According to Google, over half a billion people across the world use Messages to seamlessly and safely connect with family, friends, and others every month so this feature can be particularly helpful especially if you have friends, family, or coworkers, and colleagues at other times zones.
To use this feature, Download the latest version of Google Messages
Open Google Messages on your Android phone and choose who you want to send a message to.
Create your text.
Tap and hold the send button (instead of just tapping it).
A schedule menu pops up. Choose when you'd like to send it — either later today, later tonight, tomorrow, or a date and time in the future.
READ: Google threatens to remove its search engine from Australia due to media code
That's it. you'll see a confirmation that it's a scheduled message that won't arrive at the recipient until your chosen date and time.
Other features released for Android includes a new password checkup tool available on devices running on Android 9 and above that lets you know if the password you used has been previously exposed and what to do about it, along with other improvements to products like its screen reader TalkBack for the visually impaired.
READ: Google, Facebook, Twitter stocks drop, investors ponder if big techs have become too powerful
More intuitive gestures, a unified menu, a new reading control menu have been added to TalkBack, Dark theme on Google Maps, Assistant, and Android Auto.
Nairametrics | Company Earnings