Unilever sets long-term targets as sales in China and India rebound
Unilever is targeting long-term sales growth of 3% to 5%, as sales in China and India rebound.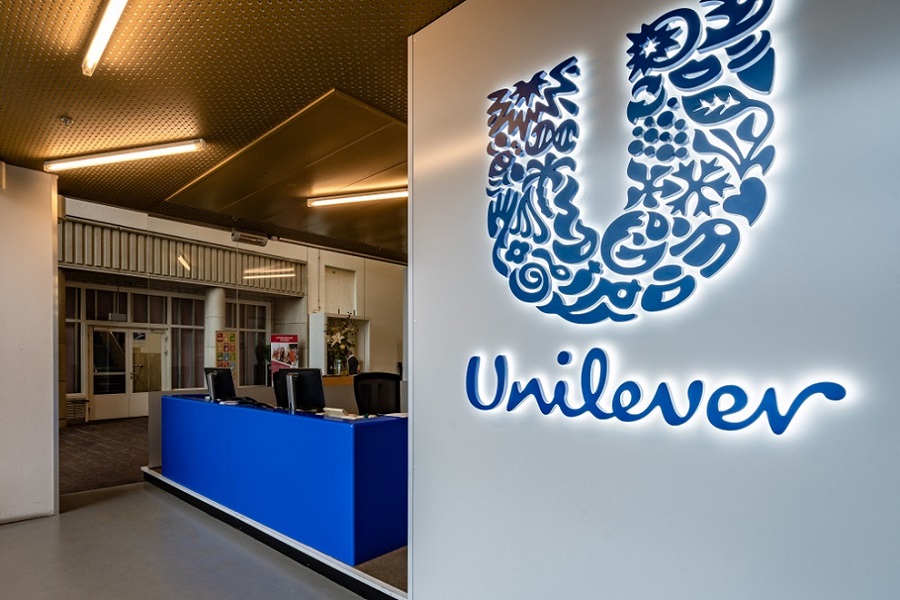 Unilever Plc, a British multinational consumer goods company headquartered in London, with a presence in Nigeria, has revealed that it is targeting long-term sales growth of 3% to 5%.
This long-term sales growth target was set after a recovery in China and India helped the British consumer goods company to regain momentum in the fourth quarter of 2020.
According to Reuters, the company's emerging market performance in the fourth quarter of 2020 was below market expectations, while sales in China and India both rose in the high-single-digit percentage range in the fourth quarter driven largely by "at-home consumption".
READ: Diageo posts £2.2 billion operating profit, growth in Nigeria, others failed to offset decline
The management of Unilever stressed that the company is confident about the new long-term targets, as the improved business environment in China, especially in the food segment and other categories were factored in. It noted that sales of the company's products picked up in India, and this is evident in the last quarter of 2020.
In line with these fundamental changes, driven by the shift in consumers' behaviour, the Chief Executive of Unilever, Alan Jope, said the company would aim for underlying sales growth ahead of its markets, as well as profit growth ahead of sales growth.
READ: Rak Unity Petroleum Company Plc Posts N63 million loss in 2020 FY results
He revealed that the company expects to save 2 billion euros per annum from cost savings programmes, and also maintain a net debt to underlying EBITDA target of around 2 times.
Overall performance of Unilever
Sales in emerging markets rose by 1.2%, hurt in part by strict lockdowns in the first half of the year and declines in Thailand, the Philippines and in Indonesia in the fourth quarter.
The company's performance in Emerging Markets disappointed analysts, as many regarded the slow growth in EM's (emerging markets) sales in Q4 as the root cause of the top-line miss to analysts' estimates.
However, developed market sales rose 2.9% in 2020, driven by strong demand for in-home foods, ice-cream and hygiene products in North America.
In Europe, sales were driven by home care products. The coronavirus pandemic has boosted sales of packaged food companies like Unilever, Nestle and Kraft Heinz, though Unilever has been hit by sharp declines in foods served in public places such as on beaches and at restaurants.
Fourth-quarter underlying sales rose 3.5%, for the Anglo-Dutch maker of Dove soap, Hellmann's mayonnaise and Tresemme shampoo, in line with what analysts on average were expecting, based on a company-supplied consensus.
Turnover for the quarter came in at 12.1 billion euros ($14.53 billion), versus analysts' estimates of 12.16 billion euros. Full-year 2020 turnover came in at 50.7 billion euros, slightly lower than the 50.81 billion euros, analysts had expected.
READ: Nigeria's private sector credit to GDP jumps to 13%
Performance of the company in Nigeria
Nairametrics reported two weeks ago that Unilever Nigeria made a loss amounting to N1.59 billion in 2020. However, the company reported some upsides in its unaudited results for the period ended 31st December 2020, and a worthy mention is the company's revenue generated from the sales of food items.
The company's revenue in 2020 increased by 1.34%, at the back of an increase in food sales, with revenue from the food segment of the company increasing from N31.9 billion in 2019, to N34.7 billion in 2020.
This improvement in the food segment of the company was driven by a shift in the consumers' buying pattern towards more food items.
NSE CGI depreciates by 8% in February, recording highest decline since March 2020
The NSE Consumer goods index shed a total of 49.84 index points in February, the highest loss on the index since March 2020.
The Nigerian Stock Exchange Consumer Goods Index (CGI), an index that tracks the performance of consumer goods companies, depreciated by 8.12% in the month of February at the back of sell-offs and building negative sentiments in the market.
A preview of the performance of the index revealed that as of the close of trading activities on Friday 26th February 2021, the index stood at 563.85 index points, from 613.69 index points at the open of trade for the month.
In line with this, the Consumer Goods Index shed a total of 49.84 index points – the highest since March 2020 (-132.53 index points)- as wary investors offload shares of top consumer goods company on NSE, leading to the decline in the share price of Nestle, Dangote Sugar, Flour Mills, NB and eight (8) others.
Source:Tradingview
What you should know
The NSE Consumer goods Index was designed to provide an investable benchmark to capture the performance of companies in the consumer goods sector. The index comprises the most capitalized and liquid companies in food, beverage, and tobacco.
The index is based on the market capitalization methodology, as it tracks the performance of fifteen consumer goods companies on the Nigerian Stock Exchange which includes, Nestle, Nigerian Breweries (NB), Dangote Sugar, and Flour Mills.
The overall performance of the companies was bearish, as the index closed on a negative note in the month of February with 12 losers relative to 3 gainers.
NNFM (-27.48%) led the losers' chart, while MCNICHOLS (+56.86%) was the top gainer in the month of February, followed by GUINNESS (+21.32%).
Top gainers
MCNICHOLS up 56.86% to close at N0.8
GUINNESS up 21.32% to close N23.05
UNILEVER up 0.74% to close at N13.95
Top losers
NNFM down by 27.48% to close at N7.02
VITAFOAM down by 22.89% to close at N7.75
CHAMPION down by 18.97% to close at N2.52
NB down by 17.46% to close at N52
FLOURMILLS down by 16.86% to close at N28.85
Unilever to spin off Tea business such as Lipton, Brooke Bond in major restructuring
Unilever wants to split its Tea business as a separate entity.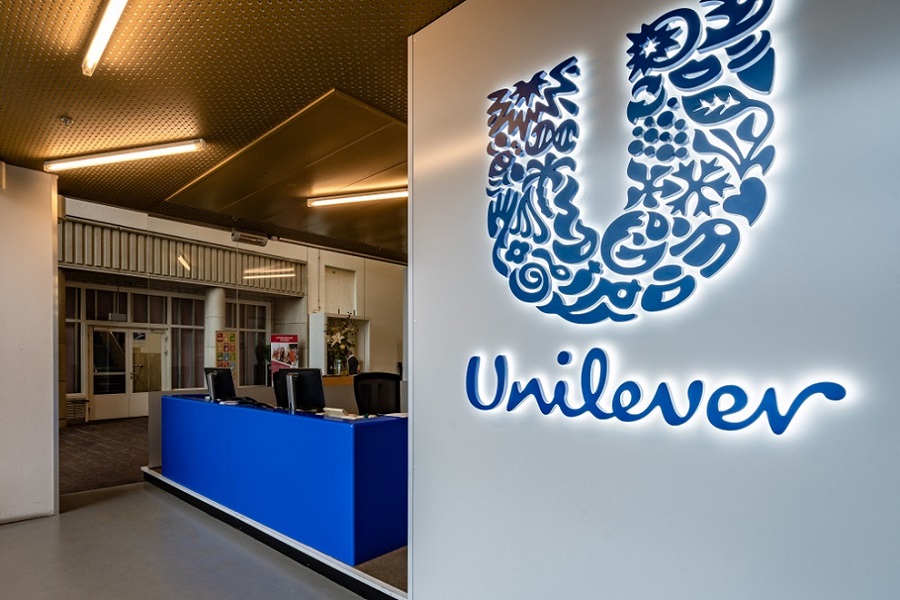 Leading personal care and consumer goods company, Unilever announced plans to spin off its Team Business into a separate legal entity. 
The company announced this via a press release published on the website of the Nigerian Stock Exchange. The update is coming at least 6 months after its Parent company Unilever Global announced plans to spin off of its Tea Business.  
In January 2020, Unilever announced a strategic review of the global tea business, agreeing to retain the tea businesses in India and Indonesia, and the partnership interests in the ready-to-drink tea joint ventures. 
The company also revealed the balance of its "tea brands and geographies and all tea estates have an exciting future, and this potential can best be achieved as a separate entity" paving the way for the implementation of a separation that will conclude this year. Unilever did not announce if it will own the entity that will be overseeing its Tea Business. The tea business that will be separated generated revenues of €2 billion in 2019. 
Unilever Nigeria's announcement confirms its Lipton segment will be spun off its balance sheet, a move that could potentially affect its top line revenue.  
What you should know 
The Food Products division which includes its tea and savoury segment reported a revenue of N34.71 billion in 2020, higher than the revenue of N31.91 billion the company made in 2019 through the sales of tea and savoury. 
Unilever Nigeria is currently valued at N78 billion. 
Nairametrics | Company Earnings