Investors worry over future of Crypto under a Joe Biden Presidency
U.S Treasury Secretary nominee, Janet Yellen has referred to cryptos to be of a "particular concern".
Global investors and crypto traders are becoming wary of what the future holds for crypto under a Joe Biden Presidency.
This is because the person expected to lead the  U.S Treasury, Janet Yellen referred to crypto as of  "particular concern" when it comes to terrorist financing and money laundering.
The incoming finance leader believes that most cryptos are used for illicit financing.
She raised such bias during her Senate confirmation hearing yesterday.
READ: Illicit financial flows: Nigeria lost $157.5 billion in almost 10 years – Buhari 
Responding to a question from a U.S senator on how to tackle threats relating to terrorist financing, she elaborated on the role digital assets played as regards such channels.
"We need to make sure that our methods for dealing with these matters — with terrorist financing — change along with changing technology […] Cryptocurrencies are a particular concern. I think many are used at least in a transaction sense mainly for illicit financing and I think we really need to examine ways in which we can curtail their use and make sure that anti-money laundering doesn't occur through those channels," Yellen said.
READ: EFCC and CBN intensifies fight against financial fraudsters
What you should know: At press time, the crypto market was down by 2.69% with a total market value of $1.01 trillion, trading at $35,200 with a daily trading volume of $57.5 billion. Bitcoin is down 4.04% for the day.
Also, according to a recent survey conducted by one of Europe's biggest banks, several market experts anticipate that the flagship crypto asset, Bitcoin, and a leading tech company have their prices highly inflated.
More than half of the market experts that took part in the survey disclosed that the most popular crypto could lose about 50% of its present value ad thus more likely to drop to the $18k range over the next year.
READ: Africa's richest woman has been dragged to court for corruption 
Deutsche Bank's strategist, Jim Reid pointed out that Bitcoin was giving signs of a market bubble. He said:
"When asked specifically about the 12-month fate of bitcoin and Tesla—a stock emblematic of a potential tech bubble—a majority of readers think that they are more likely to halve than double from these levels with Tesla more vulnerable according to readers."
Bitcoin surges past $51,500
Bitcoin traded above $51,508.78 with a daily trading volume of $51.7 billion and is up 4.83% for the day.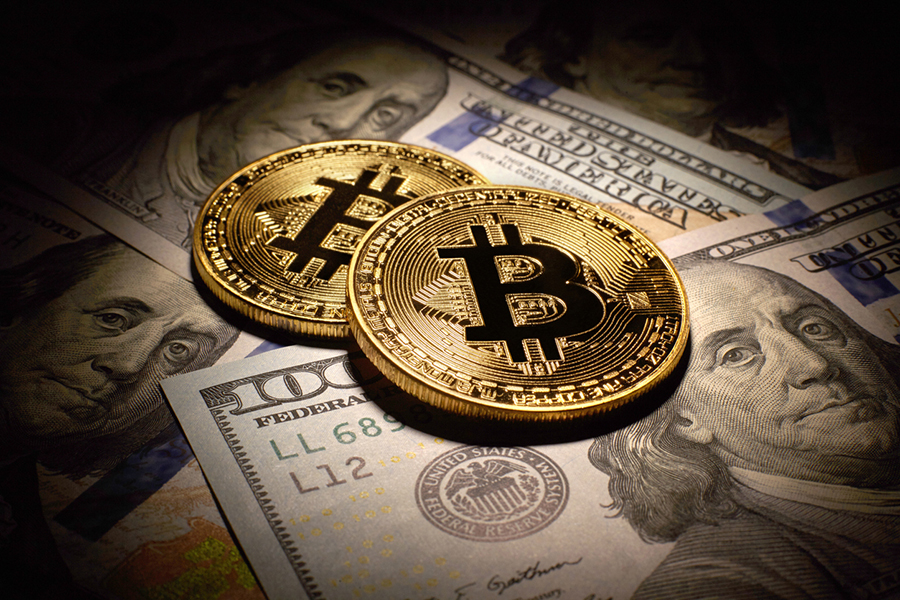 The flagship crypto-asset, Bitcoin surged past a one-week high as risk appetite in markets gained momentum despite growing concerns facing the crypto industry.
At the time of writing this report, Bitcoin traded above $51,508.78 with a daily trading volume of $51.7 billion. Bitcoin is up 4.83% for the day.
The world's most popular crypto asset had been under pressure, particularly on Tuesday when Gary Gensler, nominee for chairman of the U.S. SEC disclosed that protecting investors against the crypto market's manipulation and illicit activity is a challenge for the agency.
Institutional investors are perceived to be driving Bitcoin's bullish record-setting run. Amongst them; Anthony Scaramucci's Skybridge Capital, Mass Mutual, and Guggenheim (up to 10% of its $5 billion macro funds).
.
Bitcoin is fired up on all cylinders, smashing its past record highs at the speed of light, and it seems the momentum trade is strengthening as mass media outlets embrace crypto coverage, on the bias that the flagship crypto rallied to an all-time high today, as it broke above the $51,000 level.
Also, the flagship crypto is on its record high amid strong purchases seen in accredited investors gaining more exposure to Bitcoin through the world's biggest crypto hedge fund, Grayscale, and the CME Bitcoin futures market.
Google adds Bitcoin, Ethereum, Litecoin on its finance platform
Google has added selected cryptos to its finance platform.
Google, the world's most powerful and valuable search engine, recently added selected cryptos to its finance platform.
Alongside leading financial markets, particularly in emerged markets, the trillion-dollar company added a "Crypto" section thereby giving Bitcoin, Ethereum, Litecoin, Bitcoin Cash more limelight.
This comes as no surprise to many market watchers, as the leading tech brand incorporating cryptos on its finance page follows a long wave in mainstream approval over the past months.
There is no doubt, 2021 continues to shape up as a very exciting year for crypto assets relatively.
The flagship crypto has gotten more credibility in recent days from blue-chip companies like Mastercard and America's oldest bank, BNY Mellon showing support for Bitcoin.
Mastercard had earlier disclosed it would open up its network to some cryptocurrencies including Bitcoin.
PayPal and the world's largest asset fund manager BlackRock have also made big moves to support crypto.
Investments from Square, Paul Tudor Jones, MassMutual, and SkyBridge Capital are further indisputable evidence of big money investors in the flagship crypto market.
Recall some months ago, as the fastest ever-changing financial asset continued to gain traction, renowned financial data media company, Bloomberg Intelligence, gave critical insights on why bitcoin, in just about five years' time, could hit a valuation of $100,000.
"Bitcoin's foundation is firming for further price advances if its history is a guide. Since initially reaching $10,000 in 2017, the benchmark crypto corrected about 70% and remains in an extended period of consolidation around that level."
"It would be recalled that in 2013, Bitcoin was trading barely at a price of about a thousand dollars. It corrected about 80% and consolidated in 2017, after initially reaching $1,000, it added a zero.
"Considering normal maturation, about double the time frame from $1,000 to $10,000 would come in around 2025, for Bitcoin to potentially add another zero."
Nairametrics | Company Earnings