NEPC and Akwa Ibom government to partner on palm oil exports
The NEPC has announced a partnership with the Akwa Ibom State Government to develop and promote palm oil products for exports.
The Nigerian Export Promotion Council (NEPC) has announced that it will partner with the Akwa Ibom State Government to develop and promote palm oil products for exports.
This was disclosed by the Executive Director and Chief Executive Officer, NEPC, Mr Olusegun Awolowo, in a meeting with stakeholders on building a palm oil value chain in Akwa Ibom, on Thursday.
READ: NEPC may move into processing soon
The NEPC boss disclosed that agriculture's contribution to GDP fell by as much as 25% in the Q1 GDP report of 2020, and urged for states to adopt the One-State One-Product programme.
The NEPC said that Akwa Ibom's palm oil industry had a higher comparative advantage compared to any other state in the Niger Delta, and urged for collaboration with stakeholders to kick-start a proper value chain maximization for export.
READ: Lagos multi-billion naira 32MT per hour rice mill to be completed by Q1 2021
"Without gainsaying, there has been a tremendous increase in the global demands for oil palm from 1.2 million metric tonnes in 1964 to over 73.3 million metric tonnes in 2018," he said.
"Regrettably, Nigeria that used to be a leading producing country in the 1960s is presently ranking fifth in production due to protracted neglect by the government.
READ: NEPC's partnership with Shoprite could mean well for Nigerian manufacturers
"It is important, therefore, to engage the value chain players from time to time to address these challenges so that we can grow the export of this product in Nigeria.
"In this regard and as one of the leading producers, we expect Akwa Ibom State to play a leading role in the coming years," he added.
READ: Cocoa prices record gains amid pending holiday season
READ: Court threatens to sell Ecobank and Union Bank branches
What you should know
Nairametrics reported that Non-oil exports, which are considered a priority for the Buhari-led government, jumped over 100% from $4.6 billion to $10.4 billion in 2019.
The Nigeria Export Promotion Council (NEPC) disclosed that the FG had identified about 22 non-oil strategic products that would be exported to diversify the nation's foreign exchange earnings away from oil.
Some of the targeted products include palm oil, cashew, cocoa, soya beans, rubber, rice, petrochemical, leather, ginger, cotton and Shea butter, tomato, banana, and plantain.
Meanwhile, the president of the African Development Bank (AfDB), Dr. Akinwunmi Adesina, estimated that the size of the food and agriculture market in Africa would rise to over $1 trillion by 2030.
READ: Maize Scarcity: Premier Feeds, Crown Flour, 2 others import 262,000MT of Maize
Nigeria needs next generation infrastructure to facilitate next wave of Agric revolution – Farm4Me CEO
African, especially Nigerian farmers need Agritech firms to provide end-to-end innovative market-edge agribusiness solutions.
Nigeria needs the next generation infrastructure to facilitate the next wave of Agriculture revolution in Nigeria.
This was disclosed by the Chief Executive Officer, Farm4Me Limited, an Agritech company, Adama J Adama during the African Quality Achievement Awards.
According to him, African, especially Nigerian farmers need help to unlock agribusiness opportunities in Africa and they need Agritech firms to provide end-to-end innovative market-edge agribusiness solutions.
He said, "We need to strive for the full mechanization of Agriculture in Nigeria. At Farm4Me Agriculture Limited, we are building the next generation infrastructures to facilitate the next wave of Agriculture Revolution in Nigeria.
We are on a mission to give over 20 million smallholder farmers in Nigeria affordable access to tractors, planters and harvesters."
The company which was awarded Africa's Leading Quality Farm Equipment Sales & Rental Service Provider of the Year 2021 at the 7th edition of the annual award organized by World Quality Alliance, has been working with farmers to unlock agribusiness opportunities in Africa.
Speaking shortly after receiving the award, the Customer Relationship Manager, Esther Apaa, said the award will motivate the company to continue to provide quality and affordable technological solutions to 21st-century farming.
Accompanied by Uzoma Anadi, Head of Corporate Communications and Uzor Obinka, Human Resources Manager, Esther, who represented the MD/CEO of Farm4Me, Adama J Adama, said the company works hard every day to better the lives of farmers and vulnerable people in rural communities in Nigeria.
She said, "We are happy about the great opportunities ahead of us as we continually strive to remain at the forefront of technological innovation in Agriculture across Nigeria and eventually the continent of Africa."
What you should know
Last March, the agritech company was named West Africa's Best World-Class Digital Agricultural Investment Platform Brand of the Year 2021 at the 10th West Africa Brand Excellence Award.
CBN assures exporters of unhindered access to their dollar earnings
The CBN has given assurances to exporters that they will continue to have unfettered access to their export proceeds.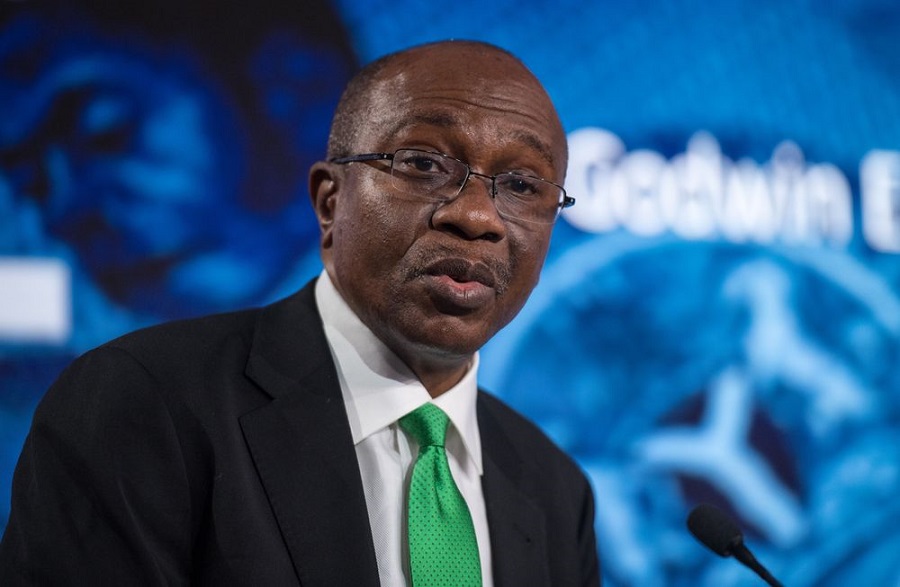 The Central Bank of Nigeria (CBN) has given assurances to exporters that they will continue to have unfettered access to their export proceeds.
This is believed to be part of the monetary control measure by the apex bank to ensure more dollar inflow and maintain forex liquidity.
This disclosure was made by the Governor of CBN, Mr Godwin Emefiele, during a virtual presentation at Zenith Bank's 2021 Export Seminar, on Thursday, April 20, 2021.
Emefiele, however, in his statement, urged the exporters to reciprocate the good gestures of the central bank by repatriating their funds back to the country.
He said that supporting greater trade within Africa and the global community is vital to the CBN's objectives of enabling greater economic growth and creating employment opportunities for the country's growing population.
Emefiele said there is a strong push for the diversification of the Nigerian economy as the coronavirus outbreak has impacted negatively on global oil prices in 2020, which led to a huge drop in the country's foreign exchange earnings and government revenue.
The CBN boss was optimistic that the African Continental Free Trade Agreement (AFCFTA) will provide opportunities for the Nigerian private sector to expand into new markets and seek new export opportunities, particularly in the area of manufacturing, ICT, agriculture and financial services.
He stated that the full implementation of AFCFTA would give Nigerian firms preferential access to markets in Africa with a value of about $504.17 billion in goods and $162 billion in services.
What you should know
It can be recalled that the CBN had introduced several measures to encourage the inflow of forex into the country following the sharp drop in oil revenue.
Some of those measures include the Naira 4 Dollar Scheme, an initiative aimed at giving incentives to senders and recipients of international money transfer in order to attract more diaspora remittances through official channels
The CBN had in January 2021, announced that all Nigerian exporters who are yet to repatriate their export proceeds, will be barred from banking services effective from January 31, 2021.
Why this matters
The CBN believes that repatriating these export proceeds via the NAFEX (Investor and Exporter) window will improve liquidity in the official market and perhaps strengthen the naira at the black market.
Most of the exporters sell their forex to the parallel market where it can be exchanged for higher naira value-boosting their gains on foreign currency conversions.
However, it is yet to be seen if exporters will comply with this directive or seek other means of avoiding the hammer on them. Most exporters already find a way to avoid these hammers by opening foreign bank accounts where most of the export proceeds are warehoused and then sold at the black market.
Nairametrics | Company Earnings
Access our Live Feed portal for the latest company earnings as they drop.