FG partners with Arnergy, World Bank and others on the Nigerian Electrification Project
FG partners with Arnergy, World Bank and others on the Nigerian Electrification Project, to deploy solar home systems to homes and businesses across Nigeria.
The Federal Government of Nigeria, through the Rural Electrification Agency (REA), has signed an official grant agreement with Arnergy Solar Limited, The World Bank and others, on the Nigerian Electrification Project (NEP) – Output Based Fund (OBF) to deploy Solar Home Systems (SHS) to Nigerian Small and Medium Enterprises during the lifetime of the project.
The World Bank-funded Nigeria Electrification Project (NEP) has a mandate to expand energy access to millions of households in the country. The NEP grant agreement signed on Wednesday, 16th December 2020 in Abuja has pre-qualified Arnergy for the Central Bank of Nigeria (CBN) funded REA 5 million solar
connections program.
Arnergy designs, manufactures and offers reliable commoditized solar systems with lithium storage systems for productive use in all one scalable Arnergy 5000 Blue Box. To close the energy gap in Nigeria, Arnergy provides reliable, affordable solar systems to homes, small and medium enterprises and work with distribution partners across Nigeria to end epileptic power supply, high fossil fuel operating expenses and high unemployment rate.
Speaking to journalists, Femi Adeyemo, the CEO of Arnergy, said, "Nigeria with a population of over 200 million people distributes an average of 4000MW of electricity; hence the country needed a different approach to energize her economy. Therefore, it is exciting that the Government is now supporting Arnergy's mission of providing energy reliability to 20,000 businesses leveraging distributed off-grid solar. Unlike the legacy energy providers, Arnergy provides transparent and affordable pricing and billing, mobile app-based real-time monitoring and control of energy consumption, flexible payment acquisition model and consumer financing or through a growing list of financing and distribution partners.
Speaking on the Next Level agenda, The REA Managing Director, Ahmad Salihijo Ahmad, stated, "This is a testament to our dedication and commitment to scaling the off-grid solar market through the provision of long term low-interest credit facilities to the Nigeria Electrification Project (NEP) solar value chain players."
This partnership is good news for Nigerians at large, as the intermittent power supply is one of the significant limitations to thriving entrepreneurial growth in the country. The development would empower businesses, create job opportunities, and reduce carbon emissions while ensuring a safer environment for our nation and, by extension, the world.
Since launch, Arnergy has delivered over 3MW of installed solar PV capacity andover 8MWh of storage capacity to businesses and homes across the country. The company's $9 Million equity funding has fueled her business models, presented opportunities for partnerships, and added over 200 systems across business verticals including Healthcare, Education, Oil and Gas, Financial Services, Hospitality, and residential homes. This partnership with the Nigerian government comes off as no surprise, seeing as Arnergy has built capacity over the years and delivered on its promise.
Omobola Omofaiye, Commercial Director at Arnergy, noted that Arnergy has been consistent in innovation and value creation in the solar energy space and the agreement signed today is an attestation to that. She further outlined that, "we are open to working with both the private sector and the government to bring electricity to every home and business in Nigeria.
ABOUT ARNERGY
Arnergy is a venture-backed distributed utility and became the first African start-up with investment from Bill Gates and Jeff Bezos backed Breakthrough Energy Ventures.
Arnergy has been in the industry for about seven years, with an equity investment from top tier global investors – Breakthrough Energy Ventures, ElectriFi, Norfund,and All On. Arnergy's mission is to deliver energy solutions for
productive use by deploying products, services, and systems to power homes, businesses and improve clients' economic outcomes. For more information on products and services, visit www.arnergy.com.
Stanbic IBTC reiterates commitment to the growth of Education in Nigeria
Stanbic IBTC leverages technological innovations to facilitate the provision of quality education in Nigeria.
In commemoration of the 2021 International Day of Education, Stanbic IBTC Holdings PLC, a member of Standard Bank Group, reaffirmed its commitment to providing support and ensuring accessible education to the Nigerian child.
The United Nations (UN) proclaimed 24 January as the International Day of Education, in recognition of the impact of education in bringing sustainable development across the world. The 2021 International Day of Education is themed: "Recover and Revitalise Education for the COVID-19 Generation."
Speaking on the relevance of the celebration to Stanbic IBTC, Wole Adeniyi, Chief Executive, Stanbic IBTC Bank PLC stated: "Our organisation is keen on positively impacting the education sector to drive national development."
Adeniyi noted that eucation serves as one of the core pillars of Stanbic IBTC's CSI initiatives. He emphasised that the end-to-end financial institution would continue to show its unrelenting support towards growth in the Nigerian educational system.
According to him, "we embark on several initiatives aimed at improving education for the Nigerian child, even in the heat of the COVID-19 pandemic when many students struggled to keep up with learning during the nationwide lockdown."
Stating some of the giant strides taken by Stanbic IBTC to promote effective learning amid COVID-19 disruptions, Adeniyi highlighted that the company had been actively involved in empowering the younger generation with financial literacy knowledge through its "New School Money Initiative".
Wealth certified professionals in the organisation educated preteens and teenagers on how to develop a savings and investment culture through virtual sessions. They shed more light on subjects to distinguish between wants and needs, assets and liabilities, and the importance of making the right financial decisions. These were effectively communicated using simple, relatable videos and illustrations.
Referencing the International Day of Education theme, Adeniyi further stated that Stanbic IBTC leverages technological innovations to facilitate the provision of quality education in Nigeria.
"Through our CSI initiative, we prioritise the refurbishment of dilapidated schools to create a more conducive environment for our children to learn. We support teachers with better welfare and provide e-libraries, books, computers and other digital tools to aid effective learning for students," he said.
Stanbic IBTC has also continued to demonstrate its commitment to the development of education in Nigeria through its various educational products to secure the future of young Nigerians. Some of the products include the Children Educational Savings Scheme Account (CHESS), Stanbic IBTC Education Trust (SET) investment scheme and BluEdge, which offer bespoke financial solutions that support Nigerian parents and guardians with various funding options for their children and wards. In the same vein, the leading end-to-end financial institution empowers young Nigerians to access quality education through its JAMB Scholarship Scheme.
"The celebration of the International Day of Education is an opportunity to reiterate our commitment to the growth of education in Nigeria. At Stanbic IBTC, we understand the importance of education in shaping the future of the nation, and we are committed to providing opportunities that guarantee access to quality education for every Nigerian child," Adeniyi concluded.
Glo-sponsored African Voices brings back Mo Abudu, 2 others in compilation edition
African Voices Changemakers shows on DSTV CNN Channel 401 on Saturday at 9.30 a.m. and 12.00 p.m.
The compilation edition of African Voices Changemakers, the Globacom-sponsored magazine programme of the Cable News Network (CNN), this week brings back to viewers media mogul, Mo Abudu, and two other talents who are positively affecting the African continent.
The two others are 30-year-old Elijah Amoo Addo, a Ghanaian chef and food stylist who has become a social entrepreneur through his creation of "Food for All Africa", and Karabo Poppy Molestane who in 2019 made the Forbes list as one of Africa's Foremost Under 30 CEOs.
Abudu hit the limelight with her talk show, Moments with Mo, on which she brought many issues to public attention through interviews with top personalities, the needy and citizens with mental health issues. In 2006, she founded her own TV channel, Ebony Life Television, which is received by viewers in over 49 countries across Africa, the UK and the Caribbean.
Ghana-based Addo uses advocacy and a food-sharing mobile phone app to feed thousands of vulnerable children through food recovery and redistribution. In collaboration with local restaurants, supermarkets, food distribution companies and rural small-hold farmers, Addo's organization collects leftover food or unwanted food that is close to its 'use-by' date and redistributes it to disadvantaged children in orphanages, hospitals and low-income schools.
Born in Vereeniging, South Africa, Molestane is a multi-award-winning Illustrator, graphic designer and street artist who is committed to the preservation of her cultural heritage. She is renowned as a Nike shoe designer and basketball court murals artist who has equally worked with the Wall Street and on Netflix's Strong Black Lead season.
African Voices Changemakers shows on DSTV CNN Channel 401 on Saturday at 9.30 a.m. and 12.00 p.m. Repeat broadcasts will be aired on Sunday  at 4.30 a.m.,   7.30 a.m., 12.30 p.m., 7.30 p.m. and on Monday at 12.30 a.m. and  5.30 a.m.
Unilever sets out plans to help build a more equitable and inclusive society
Unilever's ambition is to improve living standards for low-paid workers worldwide.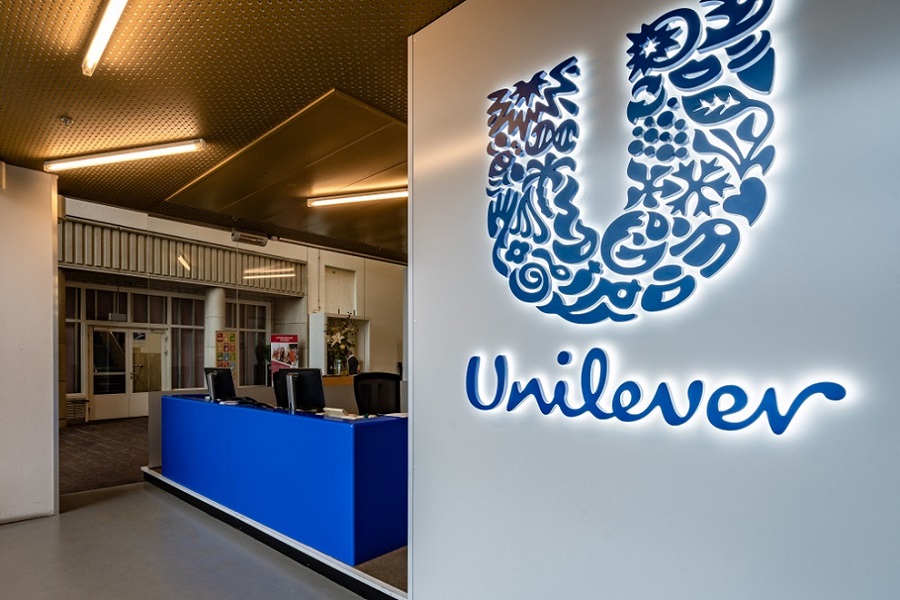 Unilever today announced a wide-ranging set of commitments and actions to help build a more equitable and inclusive society by raising living standards across its value chain, creating opportunities through inclusivity, and preparing people for the future of work.
Unilever's main commitments include:
Ensuring that everyone who directly provides goods and services to the company earns at least a living wage or income, by 2030
Spending €2 billion annually with suppliers owned and managed by people from under-represented groups, by 2025
Pioneering new employment models for our employees, and equipping 10m young people with essential skills to prepare them for job opportunities, by 2030
Alan Jope, Unilever CEO, explained, "The two biggest threats that the world currently faces are climate change and social inequality. The past year has undoubtedly widened the social divide, and decisive and collective action is needed to build a society that helps to improve livelihoods, embraces diversity, nurtures talent, and offers opportunities for everyone.
"We believe the actions we are committing to will make Unilever a better, stronger business; ready for the huge societal changes we are experiencing today – changes that will only accelerate. Without a healthy society, there cannot be a healthy business."
Unilever's ambition is to improve living standards for low-paid workers worldwide. The company will therefore ensure that everyone who directly provides goods and services to them earns at least a living wage or income, by 2030. The company already pays its employees a living wage, and they want to secure the same for more people beyond its workforce, specifically focusing on the most vulnerable workers in manufacturing and agriculture.
In addition to improving living standards through economic inclusion, Unilever is also critical about creating more opportunities for people from under-represented groups – both within and outside of the organisation. Diversity in the workplace directly results in improved financial performance through its capacity to foster innovation, creativity, and empathy.
Speaking further Jope said, "As we help to build a more equitable and inclusive society, we recognise that changes to the world of work will affect the employment prospects of many people. Many current ways of working – roles, places, hours, skills – are rapidly evolving. We have a responsibility to generate and sustain employability, by preparing our employees and other people beyond our organisation for the societal and technological changes that are taking place."
Beyond its immediate organisation, Unilever plans to help equip 10m young people with essential skills to prepare them for job opportunities, by 2030. "By investing in skills-building and providing work experience opportunities for young people, we will drive growth, and accelerate digital capabilities, building expertise and increasing productivity." Jope said.
About Unilever
Unilever is one of the world's leading suppliers of Beauty & Personal Care, Home Care, and Foods & Refreshment products with sales in over 190 countries and reaching 2.5 billion consumers a day. It has 150,000 employees and generated sales of €52 billion in 2019. Over half of the company's footprint is in developing and emerging markets. Unilever has around 400 brands found in homes all over the world, including Dove, Knorr, Dirt Is Good, Rexona, Hellmann's, Lipton, Wall's, Lux, Magnum, Axe, Sunsilk and Surf.
Unilever's Sustainable Living Plan (USLP) underpins the company's strategy and commits to:
Helping more than a billion people take action to improve their health and well-being by 2020.
Halving the environmental impact of our products by 2030.
Enhancing the livelihoods of millions of people by 2020.
The USLP creates value by driving growth and trust, eliminating costs and reducing risks. The company's sustainable living brands delivered 78% of total growth and 75% of turnover in 2019.
Since 2010 we have been taking action through the Unilever Sustainable Living Plan to help more than a billion people improve their health and well-being, halve our environmental footprint and enhance the livelihoods of millions of people as we grow our business. We have made significant progress and continue to expand our ambition – in 2019 committing to ensure 100% of our plastic packaging is fully reusable, recyclable or compostable by 2025.
While there is still more to do, we are proud to have been recognised in 2019 as sector leader in the Dow Jones Sustainability Index and in 2020 – for the tenth-consecutive year – as the top-ranked company in the GlobeScan/SustainAbility Sustainability Leaders survey.
For more information about Unilever and its brands, please visit www.unilever.com.
For more information on the USLP: www.unilever.com/sustainable-living/