Ikeja Electric bags Most Philanthropic Disco award
Ikeja Electric Plc (IE), Nigeria's biggest Electricity Distribution Company has been adjudged the 2020 Philanthropic Electricity Distribution Company of the Year, at an Award Ceremony organized by CSR Reporters, a specialized news publication with concentration on how organizations and well-meaning individuals are giving back to the society.
According to the organizers, the award was given in recognition of IE efforts to give back to the society in which it operates. The citation read that Ikeja Electric was selected because it demonstrated integrity and transparency while engaging in several corporate social responsibility interventions in 2020.
"As you may know, many other companies were also nominated and because of the high caliber of the nominees, the Selection Committee deliberated long hours and gave careful consideration to all of them. Ikeja Electric stood out as a leader who exemplifies dedication to CSR," the organizers said.
While thanking the organizers for the recognition, IE's Head of Corporate Communications Felix Ofulue reiterated the company's commitment to continue giving back to host communities through its Personal-Corporate Social Responsibility (P-CSR) interventions.
According to him: "We will continue to intensify efforts to make meaningful in the lives of the people and the society. Our P-CSR platform enables the company and employees to carry out charitable activities aimed at making considerable impact on the different levels of the society. Under the P-CSR programme, we also have a Volunteer Scheme (EVS) which enables our employees to voluntarily contribute their time and resources towards the wellbeing of the communities in which we operate. These goodwill activities further corroborate our commitment to touching lives in the environment where the company operates. No doubt, this will further strengthen the trust and mutual relationship between the company and communities."
He also urged the CSR Reporters to increase awareness in CSR activities as it will encourage other companies to recognize and contribute immensely to the development of communities where they operate.
In the recent past, Ikeja Electric has been carry out sustainable CSR initiatives, aimed at enhancing the quality of lives, in the key areas of Youth Empowerment, Healy and Primary Education
Glo-sponsored African Voices brings back Mo Abudu, 2 others in compilation edition
African Voices Changemakers shows on DSTV CNN Channel 401 on Saturday at 9.30 a.m. and 12.00 p.m.
The compilation edition of African Voices Changemakers, the Globacom-sponsored magazine programme of the Cable News Network (CNN), this week brings back to viewers media mogul, Mo Abudu, and two other talents who are positively affecting the African continent.
The two others are 30-year-old Elijah Amoo Addo, a Ghanaian chef and food stylist who has become a social entrepreneur through his creation of "Food for All Africa", and Karabo Poppy Molestane who in 2019 made the Forbes list as one of Africa's Foremost Under 30 CEOs.
Abudu hit the limelight with her talk show, Moments with Mo, on which she brought many issues to public attention through interviews with top personalities, the needy and citizens with mental health issues. In 2006, she founded her own TV channel, Ebony Life Television, which is received by viewers in over 49 countries across Africa, the UK and the Caribbean.
Ghana-based Addo uses advocacy and a food-sharing mobile phone app to feed thousands of vulnerable children through food recovery and redistribution. In collaboration with local restaurants, supermarkets, food distribution companies and rural small-hold farmers, Addo's organization collects leftover food or unwanted food that is close to its 'use-by' date and redistributes it to disadvantaged children in orphanages, hospitals and low-income schools.
Born in Vereeniging, South Africa, Molestane is a multi-award-winning Illustrator, graphic designer and street artist who is committed to the preservation of her cultural heritage. She is renowned as a Nike shoe designer and basketball court murals artist who has equally worked with the Wall Street and on Netflix's Strong Black Lead season.
African Voices Changemakers shows on DSTV CNN Channel 401 on Saturday at 9.30 a.m. and 12.00 p.m. Repeat broadcasts will be aired on Sunday  at 4.30 a.m.,   7.30 a.m., 12.30 p.m., 7.30 p.m. and on Monday at 12.30 a.m. and  5.30 a.m.
Unilever sets out plans to help build a more equitable and inclusive society
Unilever's ambition is to improve living standards for low-paid workers worldwide.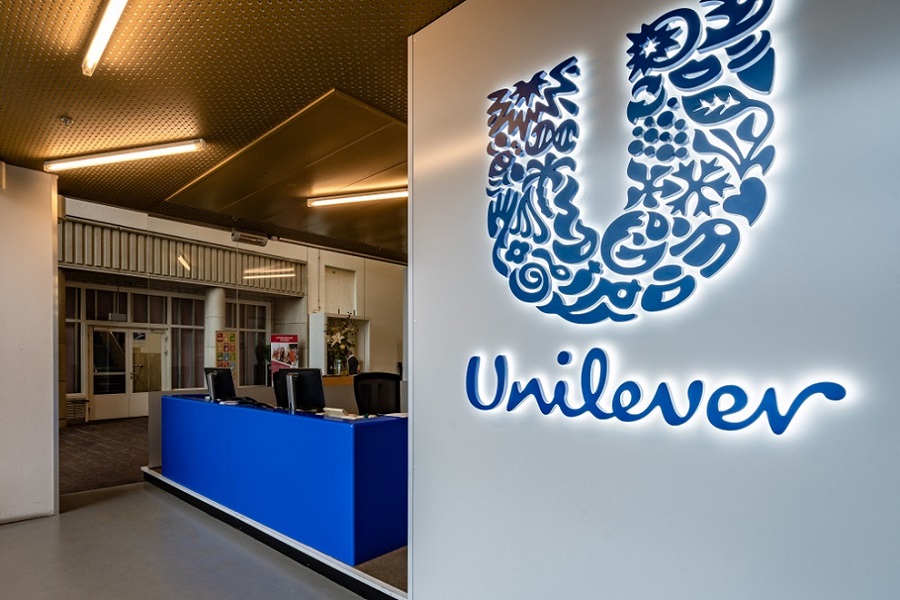 Unilever today announced a wide-ranging set of commitments and actions to help build a more equitable and inclusive society by raising living standards across its value chain, creating opportunities through inclusivity, and preparing people for the future of work.
Unilever's main commitments include:
Ensuring that everyone who directly provides goods and services to the company earns at least a living wage or income, by 2030
Spending €2 billion annually with suppliers owned and managed by people from under-represented groups, by 2025
Pioneering new employment models for our employees, and equipping 10m young people with essential skills to prepare them for job opportunities, by 2030
Alan Jope, Unilever CEO, explained, "The two biggest threats that the world currently faces are climate change and social inequality. The past year has undoubtedly widened the social divide, and decisive and collective action is needed to build a society that helps to improve livelihoods, embraces diversity, nurtures talent, and offers opportunities for everyone.
"We believe the actions we are committing to will make Unilever a better, stronger business; ready for the huge societal changes we are experiencing today – changes that will only accelerate. Without a healthy society, there cannot be a healthy business."
Unilever's ambition is to improve living standards for low-paid workers worldwide. The company will therefore ensure that everyone who directly provides goods and services to them earns at least a living wage or income, by 2030. The company already pays its employees a living wage, and they want to secure the same for more people beyond its workforce, specifically focusing on the most vulnerable workers in manufacturing and agriculture.
In addition to improving living standards through economic inclusion, Unilever is also critical about creating more opportunities for people from under-represented groups – both within and outside of the organisation. Diversity in the workplace directly results in improved financial performance through its capacity to foster innovation, creativity, and empathy.
Speaking further Jope said, "As we help to build a more equitable and inclusive society, we recognise that changes to the world of work will affect the employment prospects of many people. Many current ways of working – roles, places, hours, skills – are rapidly evolving. We have a responsibility to generate and sustain employability, by preparing our employees and other people beyond our organisation for the societal and technological changes that are taking place."
Beyond its immediate organisation, Unilever plans to help equip 10m young people with essential skills to prepare them for job opportunities, by 2030. "By investing in skills-building and providing work experience opportunities for young people, we will drive growth, and accelerate digital capabilities, building expertise and increasing productivity." Jope said.
About Unilever
Unilever is one of the world's leading suppliers of Beauty & Personal Care, Home Care, and Foods & Refreshment products with sales in over 190 countries and reaching 2.5 billion consumers a day. It has 150,000 employees and generated sales of €52 billion in 2019. Over half of the company's footprint is in developing and emerging markets. Unilever has around 400 brands found in homes all over the world, including Dove, Knorr, Dirt Is Good, Rexona, Hellmann's, Lipton, Wall's, Lux, Magnum, Axe, Sunsilk and Surf.
Unilever's Sustainable Living Plan (USLP) underpins the company's strategy and commits to:
Helping more than a billion people take action to improve their health and well-being by 2020.
Halving the environmental impact of our products by 2030.
Enhancing the livelihoods of millions of people by 2020.
The USLP creates value by driving growth and trust, eliminating costs and reducing risks. The company's sustainable living brands delivered 78% of total growth and 75% of turnover in 2019.
Since 2010 we have been taking action through the Unilever Sustainable Living Plan to help more than a billion people improve their health and well-being, halve our environmental footprint and enhance the livelihoods of millions of people as we grow our business. We have made significant progress and continue to expand our ambition – in 2019 committing to ensure 100% of our plastic packaging is fully reusable, recyclable or compostable by 2025.
While there is still more to do, we are proud to have been recognised in 2019 as sector leader in the Dow Jones Sustainability Index and in 2020 – for the tenth-consecutive year – as the top-ranked company in the GlobeScan/SustainAbility Sustainability Leaders survey.
For more information about Unilever and its brands, please visit www.unilever.com.
For more information on the USLP: www.unilever.com/sustainable-living/
Nigeria´s rising debt, rising inflation and more | Economic Roundup