Lagos to close a section of Ketu-Mile 12 corridor of Ikorodu road
The section of the Ketu-Mile 12 corridor of Ikorodu road will be closed for the commencement of the fourth segment of construction works.
The Lagos State Government has announced that it will close the section of the Ketu-Mile 12 corridor of Ikorodu road that covers NNPC fuel station by Anibaba Street and Mile 12 bridge, for the commencement of the fourth segment of the construction works for 20 days.
This follows the completion of the third segment of the ongoing rehabilitation works along that corridor.
The disclosure was made through a statement that was issued on Tuesday, November 10, 2020, by the Lagos State Commissioner for Transportation, Dr. Frederic Oladeinde.
Oladeinde noted that the rehabilitation works which will commence on Wednesday, 11th November 2020, will be geared towards changing the present surface to a Reinforced Continuous Concrete Pavement (RCCP).
The Commissioner disclosed that adequate traffic diversion plans and alternative routes have been suggested for motorists and road users during the construction period.
He said, "Ikorodu bound motorists approaching Owode Elede from Ketu, are advised to keep to the alternative carriage lanes inward Mile-12 and BRT lanes. Motorists from Ketu inward Ikorodu will exit the service lane from Ile-Ile bus stop to join a lane to Mile-12 Bridge from 2p.m daily, while the normal flow of traffic would be maintained from 12 midnight to 2p.m.
"Other alternative arrangement will have motorists exit from the Third Axial Road, divert from Alapere and Ogudu to make use of the adjoining routes on Aliu, Oladele, and Adedoyin Streets to link Mile-12 Under Bridge, through Ajelogo. Articulated Vehicles are, however, advised to approach Mile-12 market using Oremerin and Ibikunle Streets.''
Oladeinde said that motorists from Ikorodu are free to use the completed sections of the main carriageway, while motorists inbound Third Mainland Bridge are advised to divert at Ile-Ile (NNPC) to make use of Olatunji Ige, Fakoya Street, and Ikosi Road to link Lagos-Ibadan Expressway.
He assured that all the alternative lanes have been marked with relevant road signs to guide motorists plying the routes, while the officials of the Lagos State Traffic Management Authority (LASTMA) will be available to ensure the free flow of vehicular movement.
The Commissioner solicited the support and cooperation of residents and motorists in view of the inconveniences that the construction works might cause, stressing that the State Government transport infrastructure renewal plan will birth the desired result of a seamless multimodal transportation system.
The Lagos State Government will be closing down the section that covers NNPC fuel station by Anibaba Street and Mile-12 Bridge for the commencement of the fourth segment of the construction works for 20 days.@jidesanwoolu @dr_oladeinde @LASGWorks @gbenga_omo#ForAGreaterLagos pic.twitter.com/dWovZrqqAE

— The Lagos State Govt (@followlasg) November 10, 2020
More Nigerians should be involved in cargo freight – NIMASA
NIMASA DG has advised for more Nigerians to be involved in cargo freight to promote indigenous participation in the maritime space.
The Nigerian Maritime Administration and Safety Agency (NIMASA) has emphasized the need for full implementation of the relevant local content strategy by ensuring that Nigerian cargoes are freighted by the nationals to promote indigenous participation in maritime space, diversification and increase in international shipping trade.
This disclosure was made by Dr. Bashir Jamoh, NIMASA Director-General, on Thursday in Abuja at the NIMASA special day at the 15th Abuja International Trade Fair which had its theme as, "Trade and Commerce Beyond Borders".
Dr. Jimoh was ably represented by Mr Momoh Alhassan, Head, Shipping Promotions Unit, who spoke on "Investment Opportunities for Micro Small and Medium Enterprises (MSMEs) in the Nigerian Blue Economy".
According to Mr. Alhassan, "Nigeria has cargoes and these cargoes should be carried by Nigerians to promote indigenous participation in the maritime space"
"It will further promote diversification and increase in international shipping trade, such as exportation of available produce which when we utilise the capability in the country, will reduce importation of goods and services, conserve foreign exchange and curtail capital flight which will contribute to GDP growth and economic stability."
(READ MORE: Union Systems wins Trade Finance Software Solution Provider of the Year Award)
The DG went further to explain that the National Shipping Policy, established under decree 10, 1987 stipulated that Nigerians should have a right of freight, which must be up to 50 per cent of all dry cargo originating from international commercial ventures of local, state and the Federal Governments.
What you should know
Section 37, sub-section six, of National Shipping Policy stipulates that NIMASA would determine an efficient strategy for the participation of national carriers in the carriage of crude and petroleum products to and fro Nigeria.
If the maritime sector is appropriately harnessed, income would accrue to small businesses in local and foreign currency, thereby collectively boosting Gross Domestic Product (GDP).
Some of the opportunities for Nigerians in the marine sector include vessel building, maintenance, manning, support services like insurance, legal, and catering among others.
Seplat Petroleum set to sue Access Bank over sealing of its headquarters
Seplat Petroleum Development Company Plc is set to seek legal action against Access Bank over the sealing of its corporate headquarters.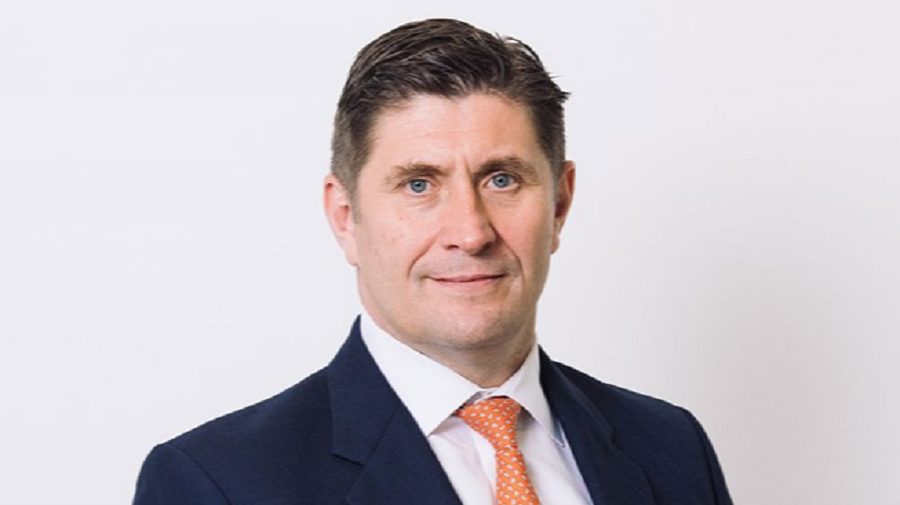 There is a brewing legal battle between the management of Seplat Petroleum Development Company (SPDC) and Access Bank of Nigeria Plc, over the indebtedness of a third party.
This has led to the sealing off of the SPDC's corporate headquarters at 16A Temple Road, Ikoyi, Lagos.
However, the management of SPDC has maintained that it is not a shareholder in Cardinal Drilling, neither has it any outstanding loan obligations to Access Bank. SPDC further stated that it did not at any time make any commitment or guarantee in respect of Cardinal Drilling's loan obligations to Access Bank.
In response to the action taken by Access Bank, the management of SPDC has stated that the court order lacked any merit or justification. SPDC also plans to take legal actions in order to counter the order.
What they are saying
A part of the press statement issued by SPDC, signed by its company's Secretary and General Counsel, Mrs Edith Onwuchekwa, and seen by Nairametrics reads thus:
"We understand that Cardinal Drilling has outstanding loan obligations to Access Bank. However, SEPLAT is neither a shareholder in Cardinal Drilling, nor has outstanding loan obligations or guarantees to Access Bank and did not at any time make any commitments or guarantees in respect of Cardinal Drilling's loan obligations to Access Bank. SEPLAT strongly believes that there is no merit or justification for this action against it and has taken prompt legal action to vacate the court order pursuant to which the building was sealed.
"This action was taken by Access Bank without any prior notice to SEPLAT, as required under Nigerian law. SEPLAT will vigorously defend against this improper action to the full extent of the law and will seek all appropriate legal remedies."
What you should know
According to findings by Nairametrics, the third party – Cardinal Drilling Service Limited, which provides drilling services to SPDC, has outstanding loan obligations to Access Bank, prompting the legal action.
Germany agrees to deepen sustainable economic development with Nigeria
The Federal Goverment of Nigeria and Germany have agree to deepen sustainable economic development.
The Nigerian and German governments have agreed to deepen ties on sustainable economic development, climate change, and agriculture.
This was disclosed at the just concluded Nigeria-German Bilateral government consultations and sectoral dialogue held in Abuja, reported in a statement by the Ministry of Information.
READ: Nigeria owes foreign airlines $53 million as proceeds from ticket sales – IATA
The Minister of State, Budget and National Planning, Prince Clem Ikanade Agba, commended the German government for its commitment and undying interest in the affairs of Nigeria since independence.
He stated that the cooperation between both nations was based on mutual trust, respect, and understanding. He added that since the last consultative meeting between both sides was held in 2017, progress had been made on programmes and projects as contained in the resolutions.
The meeting was also to discuss the new German Reform Strategy, which is a plan to improve Germany's development policy with its partner countries. 
READ: German bank to support 10,000 Nigerian SMEs with $33 million credit facility 
(READ MORE: Analysis: Nigeria needs an austerity diet)
The Minister disclosed that the reforms would focus on areas of cooperation between Nigeria and Germany, including, climate, health, and family policy, sustainable supply chains, harnessing digital technology, technology transfer, and strengthening private investment, with a view to overcoming hunger and poverty. 
He pointed out that the reform strategies were in line with the economic sustainability and inclusive growth espoused by the Government of Nigeria in the Economic Recovery and Growth Plan (ERGP 2017-2020).
Claudia Wolk, Country Manager Nigeria, representing the German Government, said the bilateral development co-operation, was to reform processes and reposition German development co-operation, in order to improve the capacity to tackle new challenges and demands in international co-operation.
The areas outlined by both countries include;
Sustainable economic development:

Germany said it would continue to support Nigeria through measures focused on promotion of needs-based technical and vocational education and employment possibilities for the youth with 7.5 million EUR (Bilateral Technical Cooperation Grant).
READ: E-Citizenship automation has generated N2 billion for FG – Interior Ministry
(READ MORE: FG tasks experts, host institutions to join sub-technical committees on Police reform)
Responsibility for our planet-climate energy: The German government explained that a feasibility study had been commissioned, recommending a financial contribution in the form of a subordinated loan of 25 million Euro (Bilateral Financial Cooperation) and accompanying measures of 0.5 million Financial Cooperation Grant from the German Government to start the MSME credit line with the focus on RE/EE (Green Credit Line).
Agricultural sector: The German government pledged to commit 4.3 million Euros (Regional Technical Cooperation Grant) to the Green Innovation Center for the Agriculture and Food Sector to increase employment, income generation, and productivity improvement along various agricultural chains.
COVID-19 responses: The German government intends to further commit 5 million Euros (Bilateral Financial Grant) to the ongoing eradication programme. That would allow support for the implementation of the National COVID-19 Response Plan.
What you should know 
Nairametrics reported in October that the Federal Government of Nigeria had opened the portal for the registration of the 2021/2022 Bilateral Educational Agreement (BEA) scholarship for deserving Nigerians.
The BEA scholarship is awarded to both undergraduate and postgraduate students and tenable in some selected countries in Africa, Europe, and Asia.
Nigeria also agreed to deepen bilateral relationships with other nations as Minister of Aviation, Sen. Hadi Sirika, disclosed last month that the Federal Government of Nigeria would sign more Bilateral and Multilateral Air Services Agreements in the year 2021, for the benefit of air travellers and the nation at large.
The Federal Government signed a Memorandum of Understanding (MoU) with the United Arab Emirates (UAE) this month, which provides a platform for the nations to engage each other bilaterally.