CBN promises to sustain FX restrictions on import of food items that can be produced locally
The CBN has reiterated its stance on sustaining FX restrictions on food items that can be produced and consumed locally.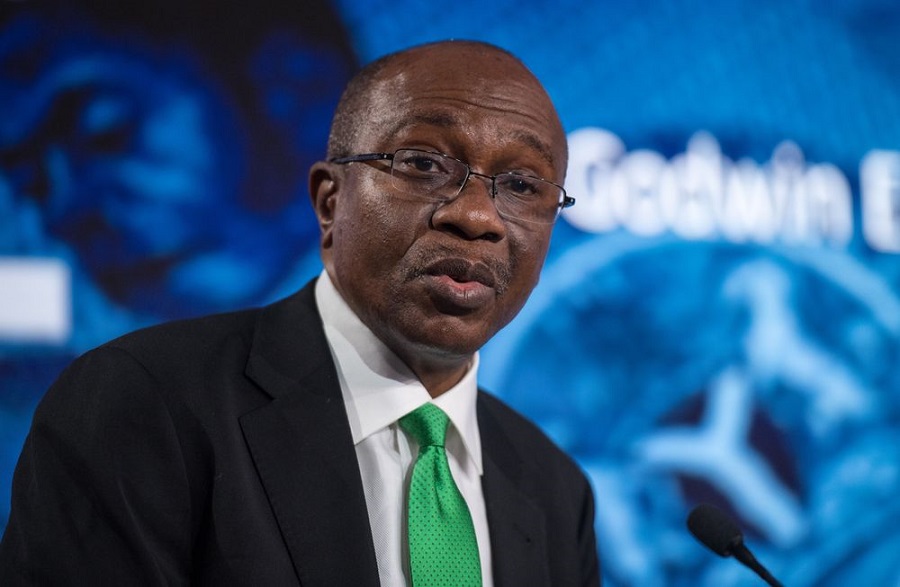 The Governor of the Central Bank of Nigeria (CBN), Godwin Emefiele, has promised to sustain FX restrictions on the importation of food items that can be produced locally.
He promised to get even get more aggressive and continue with the drive of diversifying the economy, especially as similar policy initiated by the apex bank yielded a positive result.
READ: CBN moves to ring-fence Disco collections
This is according to an official video posted by the apex bank via its official Twitter account.
What they are saying
Commenting on the initiative to cut food importation in Nigeria, Mr. Emefiele said, "The Central Bank of Nigeria will get even more aggressive to see to it that food – any or all food items that can be produced in Nigeria and consumed in Nigeria, but currently being imported into Nigeria, are placed on the FX restriction list. Once, we go through our records, and convince ourselves that these products can be produced in Nigeria, the restriction will be effected''
READ: Nigeria's food Inflation rises by 110.5% in five years
What this means
The implication of this initiative when implemented is that you cannot source foreign exchange from the Nigerian FX market to import these items into Nigeria.
READ: CBN bars Payment Service Banks from accepting forex deposits
Why it matters
The initiative is part of the present regime's policy on diversifying the economy and reducing over-reliance on imports. It can also go a long way to ensure domestic food security by minimizing external risks and help the government to save foreign exchange that would have been used for importation. It will help protect local industries and create more jobs through the process.
PayVIS: New Lagos State platform to use traffic cameras to fine traffic offenders
Lagos State's Vehicle Inspection Service has launched a technology-based initiative to track, monitor and book traffic offenders.
The Lagos State Government has launched PayVIS, a number plate detection platform that captures vehicle offenders when they violate traffic laws and then bills them.
PayVIS is an initiative of the Lagos State Vehicle Inspection Service.
According to the information contained in the website of PayVis,
"PlateDetect is a Traffic analytics and access control application developed for Lagos State's Vehicle Inspection Service to track, monitor, and book traffic offenders."
"LASG VIS's PlateDetect ensures that all vehicle documentation (vehicle license, Insurance policy, Roadworthiness certificate, Driver's license, Hackney permit (Commercial vehicles only), Lagos State Drivers' Institute card (Commercial vehicles) can be verified and tickets raised for violators."
How it works
From an advert seen by Nairametrics, traffic cameras located beside traffic lights will capture traffic offenders without the presence of traffic officials.
To detect whether you may have had a prior traffic offense, vehicle owners are to visit their website, type in their plate number and then click on search.
Once this is done, a bill is generated for any outstanding offense.
On its Facebook page, the Vehicle Inspection Service said that it will be showing an understanding of the current economic situation to exhibit fairness and good faith by offering a 50% rebate on existing unpaid fines from January 1 to 31st January 2021.
Offenders are advised to take opportunity of the period to pay up, as 100% penalty would be payable after the deadline.
Watch the advert below:
Gulf of Guinea Piracy: Effective Military capacity needs to be deployed – Maersk
Maersk has called for military intervention in the Gulf of Guinea following several attacks by pirates.
Maersk, the world's largest shipping company, has called for military intervention in the piracy problem in the Gulf of Guinea, which has made the gulf the new global headquarters for piracy.
This was disclosed by Maersk Chief of Marine Standards, Aslak Ross, in a Bloomberg report on Saturday evening.
READ: Costs $4,000 to truck containers in Lagos, same price to ship from China
He said,
"It is unacceptable in this day and age that seafarers cannot perform their jobs of ensuring a vital supply chain for this region without having to worry about the risk of piracy. The risk has reached a level where effective military capacity needs to be deployed."
READ: Maersk, Safmarine deny dumping Lagos, as port challenges affect operations 
On December 20, Maersk was attacked off the West African coast. Bloomberg reported that the Maersk Cadiz was boarded by 'criminals' on Saturday at about 2:30 pm Nigerian time, while traveling from Tema in Ghana to Kribi in Cameroon.
Nigerian naval ships arrived to help the vessel, which can transport the equivalent of 4,500 twenty-foot containers. Nigerian Navy Rear Admiral, Oladele Daji, said Nigeria is taking steps to combat the growing piracy problem by "ensuring that this menace of piracy is gotten rid of in our waters, so that those with legitimate business in shipping, fishing, and oil and gas, can go about their business without fear."
READ: Federal Government urged to scrap 12.5% new vessel tariff  
What you should know 
Nairametrics earlier reported that West Africa's Gulf of Guinea recorded an unprecedented increase in piracy attacks in 2020, according to the International Maritime Bureau in its 2020 Annual Piracy report published on Wednesday.
The International Maritime Bureau (IMB) said its Piracy Reporting Centre (PRC) received 195 incidents of piracy and armed robbery against ships worldwide, in comparison to 162 in 2019. The incidents included three hijacked vessels, 11 vessels fired upon, 20 attempted attacks, and 161 vessels boarded.
135 crew members were kidnapped from their vessels in 2020, with the Gulf of Guinea accounting for over 95% kidnapped.
FG to organize another tripartite meeting for Lagos-Ibadan expressway gridlock
The FG has announced plans to organize tripartite stakeholders' meeting to resolve issues on the Lagos-Ibadan expressway.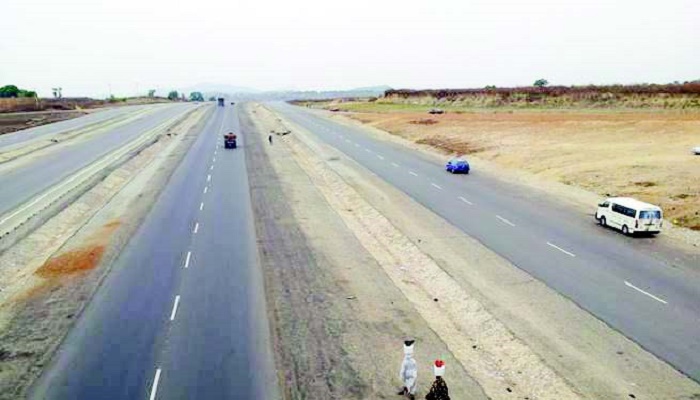 The Federal Government has announced plans to organize another tripartite stakeholders' meeting, as they have reiterated their commitment towards resolving the incessant gridlock and truck menace on the Lagos-Ibadan expressway.
This disclosure was made by the Coordinating Director, Highway Construction and Rehabilitation in Nigeria, Mr Funsho Adebiyi on Saturday during an inspection tour of the ongoing Lagos-Ibadan Expressway rehabilitation and reconstruction project.
According to a report from the News Agency of Nigeria (NAN), Adebiyi said that those invited to the meeting include the Lagos, Ogun and Oyo state governments, as well as truck drivers and owners, traffic regulatory agencies, amongst others.
What Mr Adebiyi is saying
While expressing regret that the constant presence of articulated trucks parking indiscriminately on the Oghere section of the ongoing Lagos-Ibadan Expressway project is damaging new construction work on the highway, he said that drastic steps must be taken to tackle the problem in each of these states in conjunction with their governments.
He said,
"You see trailers in their hundreds park on the road shoulders we are just repairing. Some of them are not parked empty, they are carrying as much as 900 bags of cement and they are abandoned there on the road shoulder.''
He pointed out the need for another meeting, as the 4 previous stakeholders' meetings held with truck drivers and owners, as well as other stakeholders did not achieve the desired results.
Adebiyi said,
"I had invited my Minister to a town hall meeting before and he has met them and we are organizing another town hall meeting with them next week Friday and Saturday, to come and sit down with them to discuss with the truck drivers, truck owners, the truck park operators. We are making efforts also to construct parks where they can park – about 4,000 capacity truck park. It will be constructed still along this Oghere end, but we are begging them to stop parking on the road.''
Adebiyi, during an earlier inspection of section one of the highway which stretches from Ojota in Lagos to Sagamu interchange, said the federal government was constructing two major additional interchanges.
He also added that two flyovers were being constructed on section one, in addition to 14 existing ones on other stretches in Ogun and Oyo, to curb gridlock and improve the safety of new communities along the axis.
What you should know
The reconstruction/rehabilitation of the Lagos-Ibadan expressway, which faced several setbacks was flagged off in 2013 with the award of the contract to 2 firms.
Section one of the project that spans from Ojota in Lagos to Sagamu interchange in Ogun state was awarded to Julius Berger, while the other section which spans from Sagamu interchange to Ibadan was awarded to RCC.