Nigeria to generate $6 billion through Blockchain by 2030-NITDA
NITDA stated that Federal Government plans to earn $6billion from Blockchain Technology by 2030.
The National Information Technology Development Agency (NITDA) has stated that the Federal Government plans to earn $6 billion from Blockchain technology by 2030.
This was disclosed by the NITDA Chief, Mr Kashifu Inuwa, on Friday in a meeting with stakeholders reviewing Nigeria's Blockchain Adoption Strategy Framework.
READ: Top 7 facts about the new Interswitch Block Chain Service (Supply Chain Financing Module)
What you should know
The Nigerian Government has increasingly seen the benefits of crypto adoption in its financial tech marketplace. Nairametrics reported in September that the Securities and Exchange Commission (SEC) had proposed a new set of rules that would regulate Crypto-token or Crypto-coin investments when the character of the investments qualified as securities transactions.
READ: Nigeria is Africa's leader on Bitcoin transfers, transacts $8 million weekly
"SEC Nigeria has consistently shown that it has a clear understanding of her role in creating a conducive environment for the growth and development of Virtual Financial Assets, and Cryptocurrencies in general. This recent publication will act as a catalyst for mass adoption. It will also create the much needed institutional investor confidence for the Nigeria Capital Market," the SEC said in September.
The NITDA DG said that Nigeria's youth population was adopting new technologies and Nigeria needed to benefit from the adoption.
READ: Unclaimed dividend stands at N158.44 billion, over N100 billion from unclaimed shares
"In Nigeria, looking at our youthful population, which is mainly digitally native and with our position in Africa, we are looking at how we can get at least around six to 10 billion dollars by the year 2030," he said.
He added that Nigeria could hit the milestone because of her vast IT backend and growing fintech space.
NITDA said blockchain technology adoption would be achieved through measures including provincial services, payment services, digital identity, customer engagement, contract and many others, and called on stakeholders in the crypto space to work out adoption strategies that could be executed by the FG.
READ: Nigeria holds the aces in the peer to peer use of Bitcoin
Nairametrics reported earlier this week that Nigeria experienced the largest influx of activity in peer to peer transactions of bitcoin in the month of October.
Statistics seen from Usefultulips, a BTC analytic data provider, showed that Nigeria led Africa's peer to peer transactions in the last 30 days, as it posted a monthly P2P volumes of about $32.3 million, followed by South Africans and Kenyans, each posting about $9.3 million and $8 million respectively
Explore the Nairametrics Research Website
Seplat Petroleum set to sue Access Bank over sealing of its headquarters
Seplat Petroleum Development Company Plc is set to seek legal action against Access Bank over the sealing of its corporate headquarters.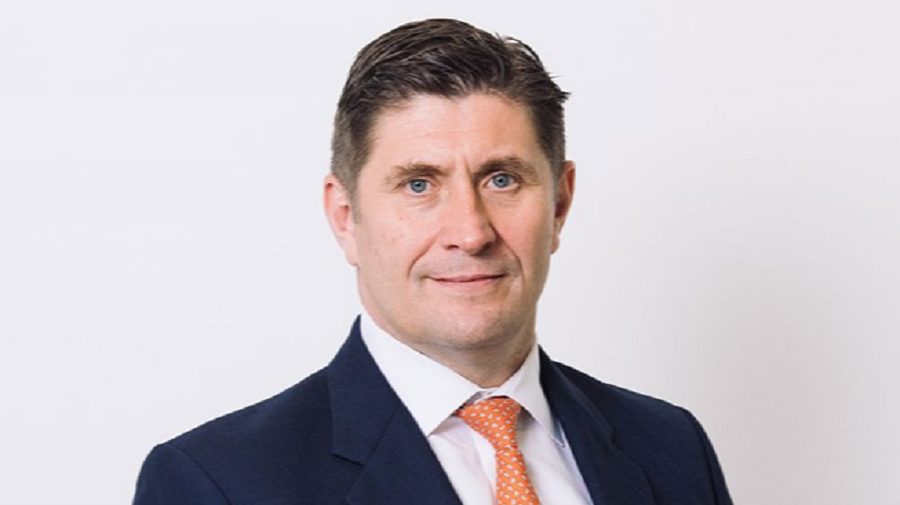 There is a brewing legal battle between the management of Seplat Petroleum Development Company (SPDC) and Access Bank of Nigeria Plc, over the indebtedness of a third party.
This has led to the sealing off of the SPDC's corporate headquarters at 16A Temple Road, Ikoyi, Lagos.
However, the management of SPDC has maintained that it is not a shareholder in Cardinal Drilling, neither has it any outstanding loan obligations to Access Bank. SPDC further stated that it did not at any time make any commitment or guarantee in respect of Cardinal Drilling's loan obligations to Access Bank.
In response to the action taken by Access Bank, the management of SPDC has stated that the court order lacked any merit or justification. SPDC also plans to take legal actions in order to counter the order.
What they are saying
A part of the press statement issued by SPDC, signed by its company's Secretary and General Counsel, Mrs Edith Onwuchekwa, and seen by Nairametrics reads thus:
"We understand that Cardinal Drilling has outstanding loan obligations to Access Bank. However, SEPLAT is neither a shareholder in Cardinal Drilling, nor has outstanding loan obligations or guarantees to Access Bank and did not at any time make any commitments or guarantees in respect of Cardinal Drilling's loan obligations to Access Bank. SEPLAT strongly believes that there is no merit or justification for this action against it and has taken prompt legal action to vacate the court order pursuant to which the building was sealed.
"This action was taken by Access Bank without any prior notice to SEPLAT, as required under Nigerian law. SEPLAT will vigorously defend against this improper action to the full extent of the law and will seek all appropriate legal remedies."
What you should know
According to findings by Nairametrics, the third party – Cardinal Drilling Service Limited, which provides drilling services to SPDC, has outstanding loan obligations to Access Bank, prompting the legal action.
Germany agrees to deepen sustainable economic development with Nigeria
The Federal Goverment of Nigeria and Germany have agree to deepen sustainable economic development.
The Nigerian and German governments have agreed to deepen ties on sustainable economic development, climate change, and agriculture.
This was disclosed at the just concluded Nigeria-German Bilateral government consultations and sectoral dialogue held in Abuja, reported in a statement by the Ministry of Information.
READ: Nigeria owes foreign airlines $53 million as proceeds from ticket sales – IATA
The Minister of State, Budget and National Planning, Prince Clem Ikanade Agba, commended the German government for its commitment and undying interest in the affairs of Nigeria since independence.
He stated that the cooperation between both nations was based on mutual trust, respect, and understanding. He added that since the last consultative meeting between both sides was held in 2017, progress had been made on programmes and projects as contained in the resolutions.
The meeting was also to discuss the new German Reform Strategy, which is a plan to improve Germany's development policy with its partner countries. 
READ: German bank to support 10,000 Nigerian SMEs with $33 million credit facility 
(READ MORE: Analysis: Nigeria needs an austerity diet)
The Minister disclosed that the reforms would focus on areas of cooperation between Nigeria and Germany, including, climate, health, and family policy, sustainable supply chains, harnessing digital technology, technology transfer, and strengthening private investment, with a view to overcoming hunger and poverty. 
He pointed out that the reform strategies were in line with the economic sustainability and inclusive growth espoused by the Government of Nigeria in the Economic Recovery and Growth Plan (ERGP 2017-2020).
Claudia Wolk, Country Manager Nigeria, representing the German Government, said the bilateral development co-operation, was to reform processes and reposition German development co-operation, in order to improve the capacity to tackle new challenges and demands in international co-operation.
The areas outlined by both countries include;
Sustainable economic development:

Germany said it would continue to support Nigeria through measures focused on promotion of needs-based technical and vocational education and employment possibilities for the youth with 7.5 million EUR (Bilateral Technical Cooperation Grant).
READ: E-Citizenship automation has generated N2 billion for FG – Interior Ministry
(READ MORE: FG tasks experts, host institutions to join sub-technical committees on Police reform)
Responsibility for our planet-climate energy: The German government explained that a feasibility study had been commissioned, recommending a financial contribution in the form of a subordinated loan of 25 million Euro (Bilateral Financial Cooperation) and accompanying measures of 0.5 million Financial Cooperation Grant from the German Government to start the MSME credit line with the focus on RE/EE (Green Credit Line).
Agricultural sector: The German government pledged to commit 4.3 million Euros (Regional Technical Cooperation Grant) to the Green Innovation Center for the Agriculture and Food Sector to increase employment, income generation, and productivity improvement along various agricultural chains.
COVID-19 responses: The German government intends to further commit 5 million Euros (Bilateral Financial Grant) to the ongoing eradication programme. That would allow support for the implementation of the National COVID-19 Response Plan.
What you should know 
Nairametrics reported in October that the Federal Government of Nigeria had opened the portal for the registration of the 2021/2022 Bilateral Educational Agreement (BEA) scholarship for deserving Nigerians.
The BEA scholarship is awarded to both undergraduate and postgraduate students and tenable in some selected countries in Africa, Europe, and Asia.
Nigeria also agreed to deepen bilateral relationships with other nations as Minister of Aviation, Sen. Hadi Sirika, disclosed last month that the Federal Government of Nigeria would sign more Bilateral and Multilateral Air Services Agreements in the year 2021, for the benefit of air travellers and the nation at large.
The Federal Government signed a Memorandum of Understanding (MoU) with the United Arab Emirates (UAE) this month, which provides a platform for the nations to engage each other bilaterally.
Afrexim launches MANSA, customer due diligence platform for African businesses
Afreximbank has launched a continental due diligence platform for businesses and financial service firms.
The African Export-Import Bank (Afrexim bank) launched a continental due diligence platforms for businesses and financial service firms operating in Africa called MANSA.
This was disclosed by the President of Afreximbank, Prof. Benedict Oramah, in a virtual meeting on Thursday, reported by Arise News.
READ: Afreximbank's African commodity index dips by 1% q-o-q in Q3 2020
He added that the platform would address AfCFTA-related challenges, especially lack of market data for cross border business transactions and also opportunity sectors for Continental free trade. It would also be a data house on best practices by businesses and financial services firms in sub-Saharan Africa.
"Globally, regulators are toughening their stance as well as the severity of their sanctions for breaches of customer due diligence compliance regulations, instituted to prevent various financial crimes and related activities," he said.
READ: Nigeria owes foreign airlines $53 million as proceeds from ticket sales – IATA
"This has dramatically increased the cost and complexity of satisfying Customer Due Diligence and Know Your Customer requirements. We have created MANSA as the solution to the negative impact on Africa, such as de-risking, the withdrawal of correspondent banking relationships, and cuts in trade, finance, and investment financial flows to Africa.
"In a fragmented continent of 55 countries that hardly traded among themselves since they became colonies, MANSA offers an opportunity to begin bringing down the borders and support the realization of the goals of the African Continental Free Trade Agreement (AfCFTA)," he added.
READ: CBN disburses N10.5 billion out of N100 billion credit to healthcare industry
He disclosed that the platform was named after 14th century Malian Emperor, Mansa Musa, credited with linking the Sahel regions with the Middle East and Europe for trade, especially Gold, which he had a monopoly over.
The platform in its first phase would be open to African businesses to indicate their corporate data in the repository for validation, which would be made available to users looking for credible business data in the continent.
READ: RCEP: The world's largest trade deal to be announced this weekend
What you should know 
Nairametrics reported last month that despite the impact of COVID-19 on businesses and income, the African Export-Import Bank (Afreximbank) has posted a net income of $217.06 million for the nine months ended September 30, 2020.
In 2019, the bank urged Nigerians and other African countries to take advantage of the African Continental Free Trade Area (AfCFTA), as he described it as the catalyst for generating massive increase in intra-African trade.
READ: COVID-19: FirstBank launches next-generation ATM, spearheads innovation in electronic banking in Nigeria