Gold prices up, Joe Biden in striking distance to clinch U.S Presidency
The U.S. elections result currently shows Democrat Joe Biden has 264 of the needed 270 electoral college votes
The yellow metal was arbitrarily up at Thursday's trading session, as it appeared increasingly likely Joe Biden would become the 46th U.S. president.
What we know: Gold futures were up over 0.60% to trade at around $1,908/ounce, it's critical to note that the selling pressure seen in the U.S dollar index market is also making gold more attractive to buy.
READ: Total, Nestle, lead Nigerian Stocks to record high
What this means: The U.S. elections result currently shows that Democrat Joe Biden has 264 of the needed 270 electoral college votes, according to data seen from Bloomberg, and is just in need of 6 votes from states where the results are too close to predict a clear winner.
The prevailing outcome is bullish for gold, as a Democrat president is expected to push for a more robust COVID-19 stimulus deal, which will in turn push the precious metal prices upward.
READ: Publicly traded companies own 601,000 Bitcoins, gain $500 million
However, the bullish bias on gold is capped by the failure of a so-called Blue Wave to appear, meaning that Democrat will control the Presidency, House of Representatives, and Senate seems to be a tall order.
"It's just illiquidity breeding illiquidity and I really don't think that will come back properly until the political situation is resolved … It's hard to take a long-term view on something that will grind on and on." Darius Tabatabai, Head of Trading at Arion Investment Management Ltd, told Bloomberg.
READ: WTO: Okonjo-Iweala still in contention as 3 candidates depart race for DG
Also adding fuel on gold's rally are reports that President Trump is moving to contest the results in states that he lost with slim margins. Thereby, leading to macros that the outcome might be delayed longer than expected and increase the disconnect between America's major parties in supporting the U.S economy.
OPEC+ forced to delay talks as disagreement in the cartel deepens
OPEC+ was forced to reschedule its meeting as it could not reach a unanimous decision on key policies.
The OPEC+ talks have been delayed for 2 days after the meeting ended on Monday without an agreement among its members with respect to the production cuts next year.
The meeting however, ended with 3 of the group's heavyweights; Russia, Saudi Arabia, and the United Arab Emirates (UAE) holding different opinions as to how to handle things going forward. This outcome shows the deep division that exists within the cartel after several hours of talk did not achieve any result.
The meeting with OPEC+ was scheduled for resumption for tomorrow, but a rather surprising announcement came later in the day saying that the meetings had been moved forward to December 3 as more talks are needed.
According to a report by Oilprice.com, Saudi Arabia, regarded as the predominant and perhaps only swing producer in the group is said to favour an extension of the current level of oil production cuts, while Russia, the country that went against the deal in March over a similar issue, is said to favour a gradual increase in production starting in January.
On its own, the UAE, OPEC's third-most prolific oil producer, is in support of extending the production cuts as-is into January and beyond only after all other OPEC members comply with their cuts. This was earlier alluded to by the UAE Energy Minister a couple of weeks ago.
The run-up to the meeting saw new cracks emerge in the relationship between UAE and other members of the cartel. Some informal discussions are expected to continue amongst members before the OPEC+ meeting on Thursday.
Ministers of the cartel are discussing whether to increase output in January as planned or maintain the current level of production levels for another 3 months. Some members of the group think the market is still too fragile to accept an increase in production, while others want to take advantage of the current rise in crude oil prices to increase production and boost their revenue.
The UAE's Energy Ministry later issued a statement stressing the fact that it had always been a committed member of OPEC.
According to OPEC's Monthly Oil Market Report, the UAE either met or exceeded its 2.59 million BPD quota in September and October, but fell short of its goal in August.
What you should know
OPEC+ which is no stranger to disagreements had planned to ease some of its output cuts at the beginning of 2021 in anticipation of the recovery of the global economy after it had made huge production cuts in the wake of the coronavirus pandemic which had badly hit global oil demand.
Although a breakthrough in Covid-19 vaccine development had seen oil prices hit an 8-month high, the second wave of infections particularly in Europe and the Americas has led to new lockdown measures that are affecting fuel consumption.
Oil prices record highest monthly jump since May
For the month of November, Brent gained 28%, its best month since a 95% jump in May from April's lows.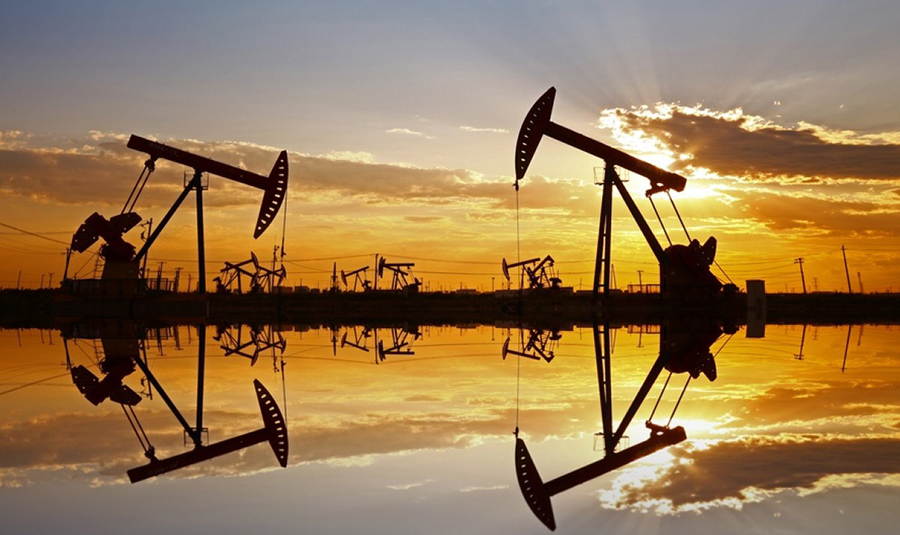 Crude oil bulls were all fired up in the month of November as oil prices gained over 27%.
London-based oil contract Brent crude futures, at the time of writing this report, was down 1.22%, trading at $47.59/barrel. For the month of November, Brent gained 28%, its best month since a 95% jump in May from April's lows.
U.S based oil contract West Texas Intermediate futures, was also down at 0.68%, at $45.03 per barrel. For the month of November, it rallied up by 27%, also recording its best recovery since May.
What this means: oil traders are throwing caution into the wind, thereby increasing their buying pressure on reports of positive news on Covid-19 vaccines, including the chance of some Americans getting their first doses before Christmas, triggered oil prices to go up momentarily taking to account COVID-19 pandemic remained the major obstacle crude oil bulls were facing.
However, Stephen Innes, Chief Global Market Strategist at Axi in a note to Nairametrics, spoke on the need for oil traders to be a bit wary of the bias that the Saudis are considering taking the bench in regards to OPEC+ compliance, cut many energy analysts off guard.
"According to press reports, the big news overnight is that Saudi Arabia is considering resigning from its role as co-chair of the OPEC+ Joint Ministerial Monitoring Committee, which puts pressure on crude. Saudi co-chairs the JMMC with Russia. It is not clear what Saudi's goals are, but it is not easy to imagine an OPEC+ without Saudi playing a direct role at the top. The talks are delayed letting cooler heads prevail, suggesting that the infighting was reaching unpalatable levels. Given the gravity of the situation, all parties felt it was best to have a cooling-off period," Innes stated.
What to expect: Still OPEC+ awaited deal remains insight, and crude oil prices are in a pretty good spot for 2021 with COVID-19 vaccine rollout expected to push oil prices around the $60/barrel mark despite the current level of OPEC+ muteness prevailing.
Gold suffers worst monthly drop in four years
For the month of November, the precious metal lost for the third consecutive week, dropping 6% in value month to date.
Gold prices rallied on Tuesday, after recording the worst month in four years.
Such poor showing in the month of November comes as no surprise, taking into account that global investors sold off their bullion assets and channeled the funds into riskier investments like global stocks and exchange-traded funds.
At the time of writing this report, the precious metal was trading at around $1787/ounce, For the month of November, the precious metal lost for the third consecutive week, dropping 6% in value, month to date.
What this means
Global investors are primarily reducing their bullish bias, taking into consideration the most recent testimony from U.S Treasury Secretary, Steve Mnuchin, and US Federal Reserve Chairman, Jerome Powell, on Monday to the Senate Banking Committee. Though both hinted that the world's largest economy was on the path to recovery, they emphasized on the need for a lifeline.
In an explanatory note to Nairametrics, Stephen Innes, Chief Global Market Strategist at Axi, spoke on why the yellow metal could face more selling pressure in the coming weeks, taking into consideration, market sentiments that the future looks bright:
"Flashing green lights at the end of the tunnel suggest investors should look through the immediate COVID-19 concerns and focus on the future, which seems incredibly bright and bullish. So, with month-end selling pressure mostly out of the way, it could allow investors to focus on those flashing green sectoral lights at the end of the Covid-19 tunnel."
What to expect
Still, gold traders would be wary of taking bearish bets blindly, even when it looks like the tunnel's end is in sight regarding the COVID-19 pandemic, on the bias that market conditions are not certain what the landscape will look like on the other side.