CBN approves new cheque standard for banks
A new cheque standard has been approved by the Central Bank of Nigeria.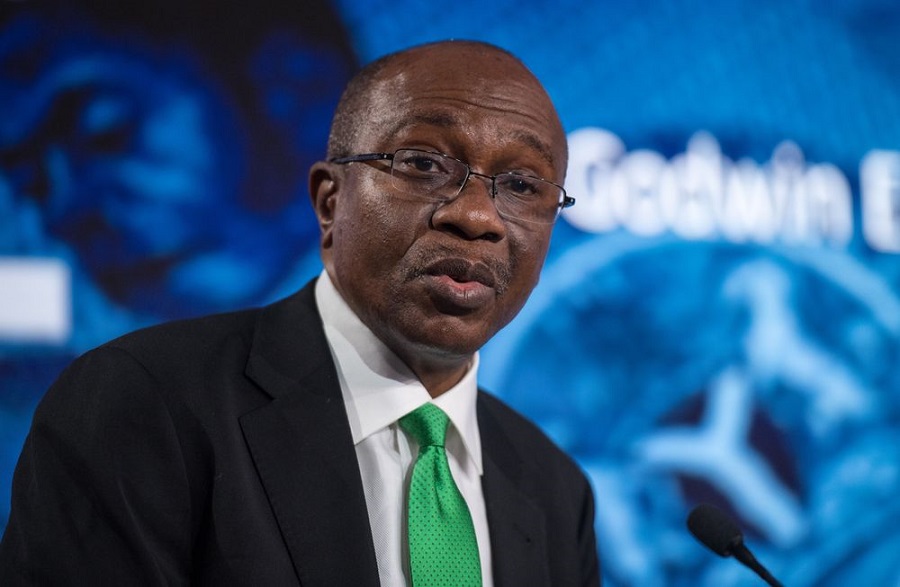 The Central Bank of Nigeria (CBN) has approved a new cheque standard that will introduce new digit on the Magnetic Ink Character Recognition code line and expiry dates for new cheque books.
Confirming this development is a recent mail by First Bank of Nigeria Limited to its customers titled 'New features on cheque books'. In the mail, FBN said that the approved new cheque standard will fully take effect from January 1, 2021.
READ: CBN allows banks to pay winnings, salaries for 7 banned betting & gaming companies
Recall that CBN had earlier emphasized its commitment to ensuring an enabling environment for efficient cheque processing and other paper-based payment instruments through complete application of new and already adopted technologies in one of its recently released report titled; "Monetary, Credit, foreign and exchange policy guidelines for fiscal years 2020/2021''. Some of the highlights of the new cheque standard contained in the report are;
Cheque Clearing: The Bank shall continue to improve the clearing infrastructure to increase the efficiency of the system. The cheque truncation system shall continue to be used for the exchange of images of the instruments and Magnetic Ink Character Recognition (MICR) data. The cheque clearing cycle remains T+1 and maximum cap on cheque at N10.0 million. The Bank will continue to take necessary steps to achieve a clearing cycle of T+0.
Cheque Standards and Cheque Printers Accreditation Scheme: The Bank has approved the revised Nigeria Cheque Standards (NCS) and Nigeria Cheque Printers Accreditation Scheme (NICPAS), to improve the safety and efficiency of the clearing system. Notable changes in the revised Standards include introduction of Quick Response (QR) Code for faster verification of cheque details, expiry date of printed cheque booklet and clear zone at the back of the cheque.
READ: Naira falls big across all forex market despite another $50 million allocation to BDCs
The new and old cheque Monetary, Credit, Foreign Trade and Exchange Guidelines for Fiscal Years 2020/2021 standards would run concurrently till September 1, 2020. Thereafter, only cheques that conform with the new standards would be allowed in the clearing system.
READ: GTBank, Access Bank, 11 others pay workers N271.64 billion in H1 2020
The Bank shall continue to conduct annual accreditation of the Nigeria cheque printers and cheque personalizers, in line with the provisions of the revised NICPAS.
Jim Ovia is set to earn N9.58 billion in dividend for FY 2020
The highly revered banker is the single majority shareholder of Zenith Bank as he directly owns 3,546,199,395 units of the fast-rising bank stock.
The founder and Chairman of Zenith Bank Plc, Mr. Jim Ovia is expected to earn a massive sum of N9.575 billion in dividend for the financial year ended December 2020
The highly revered banker is the single majority shareholder of Zenith Bank as he directly owns 3,546,199,395 units of the fast-rising bank stock out of the 31,396,493,787 ordinary shares available. This gives him an 11.29% direct interest in the Tier -1 bank.
It's however important to note that such dividend is subject to a 10% withholding tax in Nigeria.
READ: Is Zenith Bank thriving on the strength of sound financial indices?
Recall that about a day ago, the Board of Directors of the bank in a statement released via the Nigerian Stock Exchange proposed a final dividend of N2.70, amounting to a total payout of N3.00 per share for the financial year 2020 (interim: N0.30).
This proposal reflects the past year's robust performance and appears to signal that Zenith bank remains well-positioned to perform in the current financial year. However, there was a lower payout ratio at 40.9% compared to FY'19 (42.1%).
Key earnings drivers to the financial year performance under review were a 90 basis points drop in the cost of funds to 2.1%, which propelled net interest income (+12.2% YoY) and a 3.8x jump in revaluation gains to N43.4 billion.
These offset pressures from operating costs (the cost to income ratio rose 1.2ppts to 50.0%) and impairment charges (cost of risk rose 40basis points to 1.5%)
READ: Jim Ovia: From a clerk to founder of Nigeria's most profitable bank
Described as the 'Godfather of banking in Nigeria' by Forbes Africa, Jim Ovia is quite popular for his business dexterity and leadership skills, especially in the banking sector.
His early interest in technology was the reason Zenith Bank became the first Nigerian company to have a functional website in 1995 and was able to smoothly migrate its operations from analog times to a digital era.
From a single branch in a residential building, Zenith Bank now has hundreds of branches all over Nigeria and several subsidiaries in other countries. The bank became a Public Limited Company in 2001 and was listed on the Nigeria Stock Exchange (NSE), and later on the London Stock Exchange (LSE).
On the 27th of April 2007, Zenith Bank Plc became the first Nigerian bank in 25 years to be licensed by the UK Financial Services Authority (FSA), giving rise to Zenith Bank UK Limited.
Zenith Bank declares final dividend of N84.8 billion for shareholders
Zenith Bank declares final dividend of N84.8 billion for shareholders for 2020.
The Board of Directors of Zenith Bank Plc has announced the payment of a final dividend of N2.70 for every share of 50k held by shareholders, amounting to a total of N84.8 billion for the year ended 2020.
This is according to a disclosure signed by the company's secretary, Michael Osilama Etu and sent to the Nigerian Stock Exchange.
According to the notification, the final dividend will be paid electronically to shareholders on the 16th of March, 2021, subject to appropriate withholding tax and approval from the Company's Annual General Meeting. Other pre-requisite conditions for payment are;
Only shareholders whose names appear in the registrar of members as at the close of business on 8th of March, 2021 will be considered.
Shareholders must have completed the e-dividend registration and must have mandated the Registrar (Veritas Registrar Limited) to pay their dividends directly into their bank accounts.
In lieu of this, it is pertinent to note that the register of shareholders will be closed on 9th of March, 2021.
Zenith Bank Plc had earlier paid an interim dividend of 30k to its qualified shareholders on 22nd of September, 2020, thereby raising the total dividend declared by the financial giant in 2020 to N3.00, indicating an increase of about 7.1% when compared to the total dividend of N2.80 declared in 2019.
What you should know
Zenith Bank reported a profit before tax of N255.9 billion for FY 2020, indicating a growth of 5.2% YoY

It also posted a Profit After Tax figures of N230.6 billion for the period under review, indicating a growth of 10.4% YoY.

It has total shares outstanding of 31,396,493,787 and officially closed trading today with a share price of N26.
Nairametrics | Company Earnings