Business start-ups: Problems and solutions
Let's take quick points on some common problems of start-ups and their suggested solutions.
Business start-ups are constantly becoming the order of the day. Let's face it, we live in the age where startups are exploding everywhere like never before.
With the constant rise of highly industrious and motivated entrepreneurs, these individuals are leaving no stone unturned to prove their worth in this thriving culture of innovation and technology.
However, just as many of these startups make a significant presence and flourish, others, unfortunately, disappear into oblivion.
READ: How five Nigerian tech-startups are tackling COVID-19 outbreak
There's an adage that says "Survival of the fittest". Truth be told, this adage apart from humans alone is also applicable to business start-ups. The road to having a successful business start-up isn't a smooth one which is why it is important for entrepreneurs to not only get an idea and start up a business but also gain the necessary knowledge that could help in bringing the business into existence.
Having analyzed all of this, we are left with questions such as, how many startups can survive the tough waves of change? Why do business start-ups fail initially? We could say it is as a result of highrisk situations attached with startups, whereby a failed strategy acts as a trigger. With challenges everywhere, general business and particularly start-up businesses, it is important to take note of some of these challenges that are faced in that area. Going further, let's take quick points on some common problems of start-ups and their preferred solutions.
Lack Of Finances
One of the most essentials for startups to survive is finance. With income increasing and expenses also increasing, startups basically rely on investors who provide strong financial support. Therefore when a situation of lack of finances arises, the start-ups are usually the first to suffer it and eventually submit to the situation. While trying to put in funds into the business, entrepreneurs have to also make sure to pay other necessary bills.
Solution: A solution to this challenge is finding ways in which cost can be minimized. It's also not a bad idea to go the digitalized way. Entrepreneurs can make use of accounting softwares to keep track of their inflow and outflow.
Poor Business Planning
Another major key for business start-ups is proper business planning. Poor planning has led to the failure of many businesses in the first year. Why? Because they do not effectively put in challenges and pitfalls. As much as your business has innovative ideas and ambitions, a lack of effective and proper planning will lead to a crash.
Solution: Before launching a business, it is important to carry out proper research by investigating necessary details such as competitors' prices, suppliers and the rest. This approach builds a solid foundation for a successful business. Also, writing an effective business plan helps startups to define their business, target audience, operational conduct and the amount of money that it will generate and spend.
Lack Of Proper Marketing Strategy
It is always a challenge for startups to figure out how best they can market their products or services and have it reach a wider audience.
Solution: Technology today has practically made a lot of things easier as it has opened a broad spectrum of avenues for marketing in form of electronic, print, online etc. Therefore, startups need to seek out ways in which they can create innovative marketing plans, advert placing, to let people know the worth of their product or services. A good marketing strategy should have a vision, a mission and a business goal. It should be able to give a detailed explanation of the role of business products or services in the market. A good proper marketing strategy will keep customers loyal towards the products or services.
Competition
A fierce competition happens to be the most inevitable challenge that startups face. Startups are usually faced with two obstacles which are, monopolistic businesses that have dominated the market, making it difficult for newcomers to emerge and secondly, countless startups that are launched regularly in the market having innovative ideas, so it is very much likely to get swallowed by the shadow of other startups.
Solution: The good thing about competition is that it creates an environment for businesses to come out with the best. There is, in fact, a whole lot of opportunities existing for entrepreneurs because switching costs for most customers are low and many are willing to try new, relatively untested products or services. To overcome the challenge of competition, startups need to research and analyze their niche industry; should be unique and different in approach; and also be able to create, implement, and track their business and marketing plan, which is very important.
Lack Of A Dedicated Team
A good and dedicated team is everything. Lack of a proper team can cause a business to suffer immensely. Lack of commitment can aggravate frustration in the organization which quickly escalates into an open conflict. If team members start making under commitments due to the fear of being responsible or blamed for failure, businesses will never achieve their set goals.
Solution: A well-dedicated team with diverse skills is very important for startups to grow and succeed. There ought to be a proper synergy, coordination, and good communication among the members of a team. A team is formed by individuals who have different range of capabilities with identical focus which allows for members to help each other, learn from each other, and put a concerted effort in order to achieve success.
Unrealistic Expectations
Success comes with expectations. Startups tend to face challenges when they set 'unrealistic expectations' following a booming success. Remember, success is usually short-lived and expectations never end. This is where startups need to understand what the real expectations are. Sustainability is key and sustainability requires consistent efforts.
Solution: In order for startups to succeed in a competitive business world, they need to have high but controlled expectations, keeping in mind the resources available, the extent of growth potential, and other market factors that need to be considered as well.
In conclusion, challenges and problems are inevitable as far as the success journey of a startup is concerned. Therefore, it is important for entrepreneurs to be resilient and focused towards keeping their values intact no matter what the circumstances are.
How to become a successful Bitcoin trader
Major steps that are needed if you want to become a successful BTC trader.
A BTC trader is simply an individual who seeks gains from differential changes in the market price of BTCs. The main objective the BTC trader has in mind is buying prices at low and selling when the flagship currency gains higher. BTC trading can thus be very lucrative and has become one of the fastest-growing careers in the financial spectrum. 
Data obtained from a leading BTC analytic firm, Coinmarketcap showed that the market capitalization of BTC currently stands at over $170 billion. This further illustrates that in 2013 BTC moved from $13.30 to its present-day value of over $9000, meaning that early bird BTC traders had gained over 67,600% since it began. 
Consequently, this article will show major steps that are needed if you want to become a successful BTC trader. 
Explore Research Data From Nairametrics by Visiting Nairalytics
Self-Control & Discipline 
Adebayo Juwon, an FTX consultant for Africa, spoke to Nairametrics in an exclusive interview, explaining in detail the need for a BTC trader to be very disciplined and have a security-conscious mindset. He said; 
"Firstly I must note that trading is not for everyone, to be a successful crypto trader, self-discipline is a prerequisite to achieving one's goal. The crypto market is very much volatile than what the traditional traders are used to, hence more risk and reward. 
"A crypto trader must be security conscious; you're responsible for your account security in the crypto ecosystem, as hackers are preying on whose account is less secured." 
READ ALSO: CBN provides guidelines to address credit, liquidity risks, others  
Risk Management
A successful BTC trader must be able to understand the relationship between reward and risk management. This entails high understanding levels about the degree of randomness in BTC market and the risk involved in taking such risk. As a successful BTC trader, you are required to understand when its best to trade BTC as market conditions change from time to time. 
Adebayo Juwon, FTX consultant for Africa also added vital points on why a BTC trader should never ignore risk management. He said; 
"Also, to be a successful crypto trader, one must have good risk management in place, in a highly volatile market your profits can be zapped away in minutes. Risk comes in different ways in the crypto market, there are lots of scam projects with the good marketing team, they tend to attract investors also, it's very important to do your own research in the crypto space, and rely less on market sentiment." 
READ MORE: Tether mints 80,000,000 USDT to unknown wallets within 24 hours
Timing
Recall that some days ago Nairametrics, revealed the best time many BTC traders prefer to take their trading positions in the BTC market, thus preferring to trade around the American trading session because of the high price swings that occur at the start of New York stock market trading time -about 2.30 pm GMT. This means there were higher chances of making more money at the start of  American trading sessions than other trading sessions (London and Asian trading session).  
Basic fundamental and Technical analysis skills
Every successful BTC trader must keep track of macro fundamentals going around the BTC community because such information more often determines the market price of Bitcoin.  Either rumours or news have exponential effects on the BTC market and often create lucrative trading opportunities. 
Chris Ani, a professional BTC trader in a phone chat interview explained to Nairametrics in detail, the major attribute every successful BTC trader must possess, including the need to have basic trading skills. He said; 
 "To prevent yourself from becoming a slave to the market, you must be trading small enough size on your trades that you are not emotionally attached to them. Trading opportunities wait for no one. 
"You have no idea when and where they will appear. Whenever they appear, you have to be ready with your trading plan.  You must also master technical and fundamental analysis and most importantly the one that works for me, understand the seasons and market structure so as to know when to trade, allow big wins run, or rather exit the market in order not to lose your money." 
Finally, it's very important to understand that no matter how good you get at BTC trading, you will often make mistakes and lose money. Always remember, trades that go bad are part of what will make you successful in the long term. Success in BTC trading simply means you are winning more relatively than losing. 
Adopt these 9 traits, become a successful entrepreneur
Entrepreneurship, certainly, is not for everyone. But there are some personality traits that, if you possess, will set you on the right path to achieving your dreams and doing way better in the business world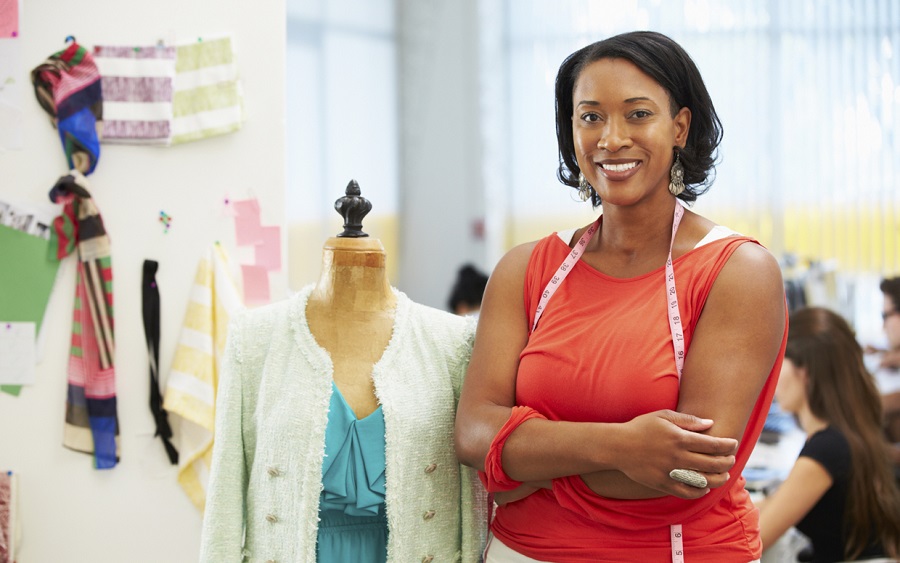 Entrepreneurship, certainly, is not for everyone. But there are some personality traits that, if you possess, will set you on the right path to achieving your dreams and doing way better in the business world.
According to a recent study by CPP Inc., the top two personality traits entrepreneurs possess are perception and intuition. This is because success does not necessarily come to those who are smartest but those that see key opportunities and take them. So do you think you may have what it takes to be a successful entrepreneur?
Here are nine other personality traits you must adopt:
Taking abstract thoughts and making them linear
It seems like everyone has an idea that they think is the next big thing, yet very few of those people ever take the steps to execute on it. Those that do often flail around while their ideas die a slow and painful death. The problem here is that you need to be able to take your idea and visualize the entire process, from creation through sales and beyond, in order to have a real chance at executing it effectively.
Function better under stress
Startups are a grind. If you're one of those people that can't operate well under stress when the stakes are at their highest, you will most certainly fail. You must be comfortable being a bit out of control because there isn't a playbook for a startup — most of what you're going to do is learned along the way and won't be part of your plan. If, however, you're one of the few whose performance actually step up under stressful conditions, you'll be well suited for the startup lifestyle.
Be comfortable taking large risks
Startups are riddled with risks. The reality is that you're going to make little to no income for quite some time. Sure, there are ways to supplement this, such as keeping your corporate gig while you're in the early startup or pre-revenue phase, but at some point you're going to have to take a leap off the income cliff and work for free. Clearly, the plan is that you'll take on the risk in exchange for a potential greater payout down the road, but if you're not comfortable stepping away from your cushy job and salary, entrepreneurship is most definitely not for you.
READ MORE: This two minute test can determine if you are cut out to be an entrepreneur
Resilience
The reality is you're going to fail a lot, but you have to be able to look at these failures as learning experiences and without emotion so that you can correct them, execute and move on.
Sir Winston Churchill once said, "Success is the ability to go from one failure to another with no loss of enthusiasm." As an entrepreneur, you're going to fail. That's just an unfortunate fact. While something that drastic would be too much for most people to handle, an entrepreneur has the uncanny ability to get up and dust themselves off.
Flexibility
Being able to adapt to changes and challenges is crucial for any business. In fact, most entrepreneurs will inform you that their ideas or business plans are drastically different frim when they began. An idea may be brilliant, but ineffective in reality. Entrepreneurs are flexible enough to make the adjustments for that idea to be feasible. Furthermore, entrepreneurs are prepared and willing to modify their plans when new information arrives and when there are changes in circumstances.
Vision
Entrepreneurs see opportunities everywhere. They are innovators who are always on the lookout to either develop new ideas or improve existing products or services. And, chances are that is the main reason why they became entrepreneurs in the first place. At some points in their lives, they noticed things that could be better. But, just saying that things could be better wasn't enough. They actually put plans in motion. In other words, entrepreneurs have the ability to see the future before it happens.
Strong people skills
A successful entrepreneur is someone who has excellent communication skills for selling the products to customers and motivating the employees. Yes, most entrepreneurs who have the power to motivate their employees can see their businesses grow within no time. These entrepreneurs are also great at instructing others to be successful and highlighting the advantages of any situation.
Confidence
A successful entrepreneur never asks the question or keeps doubts in their mind about if they can succeed or if they are even worthy of success. They are normally confident enough that their knowledge and their know-how will help them make their business idea a success. And they radiate this confidence in everything that they do for the business.
Discipline
Successful entrepreneurs always focus their energy on making the business work, and for eliminating the distractions or obstacles to their goals. Their overarching strategies help them to reach the goals they have while they outline the plan to achieve the final outcome. Moreover, entrepreneurs become successful as they are disciplined to always make new steps every day towards the accomplishment of their goals.
Final words
So, if you are about to embark on the journey to be an entrepreneur, have just entered the journey, or have been in the journey but have not seen success, you need to adopt these traits and make them a part of you for gaining success.
FCMB Nigeria's evening of investment talks with Ugodre
First City Monument Bank Nigeria (FCMB) organised an evening of investment talks with Ugodre on Thursday, February 27th, 2020.
Imagine a beautiful Thursday evening spent by the poolside, in the midst of vibrant Nigerian professionals, rubbing minds together on how to invest right. That is exactly what happened on Thursday, February 27th, 2020, thanks to First City Monument Bank (FCMB) Nigeria.
The evening began with the arrival of guests at the Protea Hotel by Marriot in Lagos Island. A time to meet and greet allowed the guests to mingle and network, long before the main event began. And then at about 7 pm, FCMB Nigeria's Executive Director in charge of Retail Banking, Mr Olu Akanmu, took the microphone and officially welcomed everybody. He said:
"One thing that is on every relatively affluent person's mind is how to legitimately preserve their wealth. And that is what we are all gathered here to talk about."
To help dissect that subject matter, the bank had invited Nairametrics' very own Founder, Ugochukwu "Ugodre" Obichukwu as a guest speaker. Following his introduction to the audience, Ugodre delved right into the topic, albeit in the most interactive way.
What troubles you the most about the Nigerian economy?
That is the question Ugodre posed to members of the audience. As expected, there were varying responses to this question. Some people said they worried most about inflation. Others mentioned devaluation, unstable electricity, unpredictable government policies, and policy somersault. Of course, there were also concerns about how to multiply one's income and guarantee returns on investment.
Inflation rate could rise above 14% by year-end
These are all legitimate concerns by the way, and each of them was addressed. Beginning with Nigeria's inflation rate which recently climbed to 12.13%, Ugodre alarmed the audience by predicting that there could even be a further increase in the coming quarters. This is due to a number of factors which include:
Nigeria's land border closure;
the recent increase in VAT which is continuing to push prices of goods up;
the high possibility that the government will stop providing subsidy for electricity, thereby causing NERC to increase electricity tariff. If this happens, the inflation rate will rise further because people's cost of living will increase;
there is also a possibility that fuel subsidy may eventually be removed. If this happens, it has the potential to exacerbate inflation;
something else that could trigger inflation is taxes. As you may well know, the government has recently been very aggressive in that regard; and
he concluded by predicting again that 2020 might end with Nigeria's inflation rate well above 14%.
Don't panic over inflation, unless…
On whether the Central Bank of Nigeria is going to devalue the naira, Ugodre stated that this is most unlikely. However, there are some caveats. He said that Nigerians should keep their eyes focused on Nigeria's external reserves. If the external reserves drop below $30 billion, then there is no gainsaying the fact that devaluation will become inevitable.
[READ: CBN issues N847.4 billion treasury bills for Q1 202 ]
More so, if oil prices drop below $40 per barrel, then there is a serious problem and the CBN may have no choice but to devalue. Last week, Brent Crude traded below $50 per barrel as Nairametrics reported. And this is no thanks to the Coronavirus pandemic which has wrought both health and economic hazards across the world.
Moving on to the concerns about government policies, Ugodre stated that Nigerians should expect more regulatory onslaught. This prediction was based on recent happenings in the regulatory environment.
Meanwhile, as far as returns on investment are concerned, Ugodre told the audience that it depends mostly on the industry one is investing in. He said:
"Some people believe that the banking sector is good. But the CBN has been squeezing them recently. So, they too may soon be having issues with returns on investment. The breweries industry is already suffering, with all the top three brewers reporting negative performances in their annual financials. Maybe the telecoms sector may be able to guarantee returns on investment."
Where else should you invest your money?
Real Estate: Ugodre also mentioned the real estate sector as a potential area that can guarantee investment returns. This he said with much optimism because the real estate sector is one of the best places to invest in when the economy is shaky. This is in spite of the fact that the Nigerian real sector is often overlooked by investors, a situation that has led to it not being quite as developed/organised as what obtains in most advanced countries. This has, unfortunately, resulted in "so much value being locked in" he said.
Note that yields in the Nigerian real estate are typically within the rates of 6-8%, he said. Interestingly, the value on a piece of real estate only keeps going up over time. He also advised potential investors to be strategic in choosing real estate in areas with significant commercial value.
Treasury Bills versus FGN Bonds: Return on investment in the Nigerian Treasury Bills market is not quite as high and lucrative as it was a couple of years ago. Ugodre explained why. According to him, CBN's decision to restrict individuals from participating in OMO sales forced many people into the treasury bills market. Consequently, rates dropped, thereby making treasury bills a less interesting investment option. On the other hand, FGN Bonds is a good investment option in that it currently guarantees higher returns than treasury bills.
The stock market: This is also another relatively good investment option, although it can also be disappointingly risky. Regardless of the associates associated with it, Ugodre advised the audience to invest in stock because this is probably the best time to do so. However, he clarified that investors should not invest all of their money in stock as there is always the need to diversify one's portfolio. Moreover, it is also important to ensure that investors avoid what he called "danfo stocks".
Cryptocurrency is also another investment option that can guarantee high returns as much as 60%. The only downside is that it is not regulated in Nigeria, mainly because government regulators such as the CBN and the Securities and Exchange Commission do not support it.
Investors can also carefully consider agrotech schemes that are claiming to offer high returns, Ugodre stated that Mutual funds also make for good investments, mainly because it is good for passive investors who do not have the time or the technical know-how to constantly keep a tab on their investments. He also encouraged everyone to not only continue to invest in themselves but to always recognise opportunities around them and invest in those opportunities, including investing in people and startups. He said:
"One thing that I've learned from what the government is doing is that the government is basically telling us to invest in businesses instead of pursuing treasury bills. So, if you are somebody who has a deep pocket, look around you for relatives who may be needing someone to invest in their business ideas."
Meanwhile, FCMB Group can help Nigerians to actualise their investment potentials
At the end of Ugodre's keynote address, the Chief Marketing Officer of FCMB Pensions, Osarhieme Osaghae, took the stage to talk about how he and his team can help Nigerians to better manage their pension contributions in order to ensure a good retirement.
He, therefore, urged all FCMB customers whose pension accounts are not currently being managed by FCMB Pensions, to plan towards transferring their pensions to FCMB Pensions. According to him, the Pension Commission will, by July 1st, 2020, make it possible for pension fund contributors to be able to transfer their accounts from one Pension Funds Administrator to the other. Nigerians should take advantage of that and move to FCMB Pensions, the only PFA that is bank-backed, he said.
Moving on, the Managing Director of FCMB Assets Management, James Ilori, also took the stage to share some important tips on how to invest well in order to retire comfortably. Some of these tips can be seen in Steven R. Covey's book "Five Habits of Highly Effective People", as well as George .S. Clason's "The Richest Man in Babylon". See the tips below:
Always have your investment end goal figured out from the onset. This enables you to determine whether your investment should be short-term, medium-term, or long-term.
Always set aside small amounts on a regular basis. This is important to do because at the end of the day, the small amounts that have been set aside compounds to form a lot of money in the future.
In line with the second tip, Ilori spoke about INEST, an FCMB Asset Management product that enables Nigerians to invest as little as N500 on a regular basis. Over time, the compounding effect along with the interest guarantees investors some level of financial security in the future.
Note that FCMB Assets Management also offers mutual fund services, portfolio management for both local and foreign currencies, credit-linked investment plans, and more.
The evening of investment talks ended on a pleasant note, with light meals served and more networking among the invited guests.