Nigerian fintech companies raised $600 million in five years – McKinsey Report 
McKinsey report has revealed that Nigeria's fintech companies have raised over $600 million in funding in the last six years.
In a space of five years, Nigeria's fintech companies have raised over $600 million in funding, attracting 25% ($122 million) of the $491.6 million raised by African tech startups in 2019 alone – second only to Kenya, which attracted $149 million.  The period under review is 2014- 2019.
This information is contained in a recently published report by McKinsey titled "Harnessing Nigeria's Fintech Potential." The report highlighted the combination of youthful demographic, increasing smartphone penetration, and concerted efforts to driving financial inclusion as factors that interplay to produce conducive and thriving enabler or platform for the fintech firms in Nigeria.
READ: BOOM: CBN issues new circular that could force banks to lend to nearly everyone.
The report outlined some of the feedback against fintech companies ranging from poor user experience, underwhelming value-added from using some of the financial products, low returns on savings, and limited access to investment opportunities.
The report also showed that Nigerian fintech companies are primarily focused on payments and consumer lending,  having allotted an aggregate of 39% on payments to consumers, SMEs, and corporate FSP, and an additional 25% to consumer lending. The breakdown is depicted below.
READ: Banks Vs Fintechs – Who should be Afraid? (Part Two)
On the driving factors behind the increasing choice of payment and consumer lending as an area of concentration by fintech companies, a part of the report read thus;
"The factors driving growth in each of these segments vary. Payment-focused solutions have surged over the past two years, spurred in part, by the central bank's financial inclusion drive and favorable regulatory policies, including revised Know Your Customer (KYC) requirements for lower-tier accounts and incentives, to accelerate development of agent networks across the country. Paga, OPay, Cellulant, and Interswitch's QuickTeller compete with mobile banking applications and bank unstructured supplementary service data (USSD) channels to send and receive transactions and bill payments.
READ: PenCom recovers N17.51billion from defaulting employers, imposes penalties
"Fintech activity in lending is picking up, thanks to the fact that fintechs are able to leverage payment data to determine lending risk more easily, and utilize smartphones as a distribution channel. For example, fintech startups such as Carbon and Renmoney have successfully leveraged alternative credit-scoring algorithms, to provide instant, unsecured, short-term loans to individuals. A few fintechs, such as Migo, have also stepped up to offer unsecured working-capital loans to SMEs with minimal documentation. Banking fintech solutions have been fast followers here, with leading banks launching digital lending platforms like Quick Credit by GTBank and Quickbucks by Access Bank."
In general, access, convenience, and trust have all played key roles in the increasing use of fintech products. For example, in the last six months, 54% of consumers have reported increased usage of their fintech products
READ: Key 'side-hustles' Nigerian Bankers supplement their income with
Why this matters
In line with the National Financial Inclusion goals of 2020, and owing to the fact that despite the remarkable progress recorded by traditional banking institutions, the vast majority of consumers are underserved.  Hence, the issue of accessibility especially in remote areas, affordability, and user experience have been a front-burner issue.
The aforementioned issues have created an opening that fintechs have been quick to take advantage of, providing enhanced propositions across the value chain, to address  major points in affordable payments, quick loans, and flexible savings and investments among others.
READ: CBN grants licenses to 3 Payment Service Banks
Conclusion
Fintech accounted for only 1.25% of retail banking revenues in 2019, signaling a room for development. Despite recording a growth of fintech investments in Nigeria to the tune of approximately $460 million in 2019, majority of these investments were from external investors. This was only a small fraction (1.27%) of the $36 billion invested in fintech globally.
READ: New report details how Nigerian fintech companies are expanding their business scopes
The report opined that full optimization of fintech companies in Nigeria can stimulate economic activity, by creating a multiplier effect, and can drive progress towards development goals. Economic impact will primarily come from expanding revenue pools and attracting foreign direct investment to the country. The sector can unlock a plethora of  economic benefits by driving increased fintech productivity, capital, and labour hours through digitization of financial services.
CBN reveals framework for the N75 billion Youth Investment Fund
The Nigerian Youth Investment Fund will be funded through the NIRSAL MFB window of the CBN.
The Central Bank of Nigeria (CBN) has revealed the implementation framework for the Nigerian Youth Investment Fund.
This was disclosed in a publication by the Development Finance Department under the auspices of the Central Bank of Nigeria.
The CBN stated that the Nigerian Youth Investment Fund (N-YIF) would be funded through NIRSAL MFB window, with an initial take-off seed capital of N12.5 billion.
READ: #EndSARS: FG creates new N25 billion Youth Fund, to increase to N75 billion in 3 years
The N-YIF aims to financially empower Nigerian youths to generate at least 500,000 jobs between 2020 and 2023.
Objectives of the scheme:
 Improve access to finance for youths and youth-owned enterprises for national development.

 Generate much-needed employment opportunities to curb youth restiveness.

 Boost the managerial capacity of the youths, and develop their potentials to become the future large corporate organizations.
Explore Data on the Nairametrics Research Website
What you should know
Recall that on the 22nd of July, 2020, the Federal Executive Council (FEC) approved the sum of N75 billion for the establishment of the Nigeria Youth Investment Fund for the period of 2020 – 2023.
The fund was created to support the innovative ideas, skills and talents of Nigerian youths, and to institutionally provide Nigerian youths with a special window for accessing much-needed funds, finances, business management skills and other inputs critical for sustainable enterprise development.
The fund targets young people between the ages of 18 and 35 years.

Beneficiaries of NMFB, TCF and AgSMEIS loans, and other government loan schemes that remain unpaid are also not eligible to participate.

Individuals (unregistered businesses) shall be determined based on activity/nature of projects subject to the maximum of N250,000.

Registered businesses (Business name, Limited Liability, Cooperative, Commodity Association) shall be determined by activity/nature of projects subject to the maximum of N3.0 million (including working capital).

The tenor of the intervention is for a Maximum of 5 years, depending on the nature of the business and the assets acquired, of which interest rate of not more than 5% under the intervention shall be charged annually.

The Federal Ministry of Youth and Sports Development (FMYSD) will collaborate with relevant stakeholders to identify potential training for training/mentoring.

The youths that are duly screened (and undergo the mandatory training where applicable) shall be advised to login to the portal provided by the NMFB to apply for the facility.
READ: CBN raises alarm over fraudulent loan offers, investment schemes with charged fees
Optics
As a huge percentage of youths are engaged in the informal sector, the NYIF will facilitate the transition of informal enterprises owned by youths into the formal mainstream economy, where they can be supported comprehensively, build a bankable track record, and be accurately captured as active participants in economic development.
CBN to drive implementation of zero balance account opening in banks
The CBN has urged the DMBs to allow zero balance for the opening of new accounts.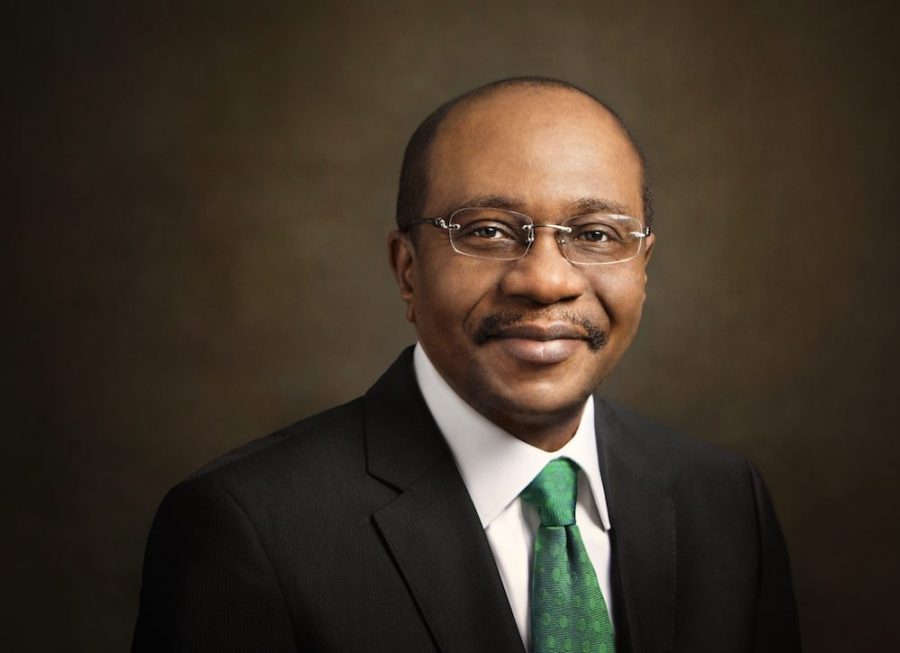 The Central Bank of Nigeria (CBN) has urged the Deposit Money Banks (DMBs) to allow zero balance for the opening of new accounts, as part of the efforts to promote greater financial inclusion across the country.
In addition, the banks are also expected to simplify their account opening processes, while adhering to Know-Your-Customer (KYC) requirements in the push towards financial inclusion.
READ: This is where PSB, CBN got it all wrong
READ: CRR: Banks suffer N917.5 billion debits in latest CBN action
This disclosure was made in the Monetary, Credit, Foreign Trade and Exchange Policy Guidelines for 2020/2021 fiscal year, which was issued by the Central Bank of Nigeria (CBN).
While stating that these measures are part of the efforts to encourage banks to intensify deposit mobilization during the 2020/2021 fiscal years, the apex bank also encouraged banks to develop new products that would provide greater access to credit.
READ: Nigeria @ 60: The Banking Sector and the Nigerian economy 
A part of the report reads, "As part of its effort towards promoting greater financial inclusion in the country, the bank shall continue to encourage banks to intensify deposit mobilization during the 2020/2021 fiscal years. Accordingly, banks shall allow zero balances for opening new bank accounts and simplify their account opening processes, while adhering to Know-Your-Customer requirements.
READ: Lagos Rail Mass Transit: House of Assembly approves N153 billion for construction
"Banks are also encouraged to develop new products that would provide greater access to credit."
In addition, the apex bank said that the Shared Agency Network Expansion Facility (SANEF), which was established to enhance the provision of financial services access points in under-served and unserved locations and drive financial inclusion through agent banking, would continue in the 2020/2021 fiscal years.
READ: CBN launches framework for advancing women's financial inclusion in Nigeria
It states that banks, mobile money operators, and super-agents would continue to render returns in the prescribed formats and frequency to the CBN.
CRR: Banks suffer N917.5 billion debits in latest CBN action
The central bank debited Nigerian banks N917.5 billion last week in its latest CRR action.
Nigerian banks suffered a total of N917.5 billion in new CRR debits from the Central Bank of Nigeria. Reliable sources inform Nairalytics Research that the latest debits occurred in the week ended October 23rd, 2020.
The cash reserve requirement is the minimum amount banks are expected to leave retained with the Central Bank of Nigeria from customer deposits. In January, the CRR was increased by 5% to 27.5% by the CBN Monetary Policy Committee (MPC) who explained that the decision was intended to address monetary-induced inflation whilst retaining the benefits from the CBN's LDR policy.
READ: CBN says 17 banks to restructure over 32,000 loans
READ: Union Bank suffers N188 billion in CRR debits as at June 2020
From the data, Zenith Bank topped the list with N285 billion followed by UBA with N160 billion. The rest of the FUGAZ, Access, FBN, and GTB were debited N140 billion, N95 billion, and GTB N55 billion respectively. The FUGAZ also suffered a N1.9 trillion debit in CRR sequesters in the second quarter of 2020 (April – June) alone.
READ: Nigeria's forex devaluation timeline – 2020
Nigeria's central bank has since 2019 debited Nigerian banks a chunk of their deposits as part of a mutually inclusive cash reserve requirement (CRR) and Loan to Deposit Ratio policy that is targeted at coercing banks to lend more to the private sector.
READ: CBN reviews minimum interest rates on savings deposit to 1.25%
Last month, Nairametrics reported that the CBN now holds a total of N6.57 trillion in CRR debits from the nation's top 5 banks a whopping 43% higher than the N4.58 trillion held in March and more than double the N3.5 trillion CRR debits as of December 2020. CRR debits in the third quarter of 2020 will be revealed when banks release their results in the coming days and weeks.
READ: Nigeria's telecom sector posts double digit growth of 18.1%, manufacturing, others contract
Meffynomincs: CBN under the leadership of Godwin Emefiele has deployed several heterodox policies as it strives to stimulate the economy and manage the exchange rate crisis in the absence of strong fiscal support.
Interest rates on fixed deposits and money market instruments have fallen to single digits despite the galloping inflation rate.
Last month, the CBN monetary policy committee admitted it was no longer combating inflation but will direct its policies towards stimulating lending to the private sector hoping this will spur local production.
This policy has placed banks in the crosshairs with the Apex bank exposing them to CRR debits if they cannot use customer deposits to spur lending.