New report details how Nigerian fintech companies are expanding their business scopes
The 20-paged report was unveiled during a webinar that was organised by The Economist Intelligence Unit.
A new report on the Nigerian fintech space, which was sponsored by MasterCard and MTN Group, has revealed how Nigerian fintech companies are steadily exploring new opportunities. Some of the new areas they are venturing into include micro-investment, insurance (insur-tech), peer-to-peer transfers, and even wealth management.
The report specifically mentioned companies like Cowrywise and Farmcrowdy as two prime examples of fintechs that have developed wealth management platforms. Cowrywise, on one hand, targets Nigeria's middle class with online investment products, while Farmcrowdy makes it possible for investors to co-own farms by providing the needful capital for farmers.
Other fintech companies are offering digital insurance coverages that encompass auto, education, health, and funeral costs. The prices for the services are said to be as low as $0.50 per month. The report, however, noted that the growth of insur-tech services in Nigeria are quite slow when compared to what obtains in other African countries such as Kenya and Ghana. According to a senior manager at GSMA Intelligence (Kenechi Okeleke) who was also quoted in the report, the reason for the slow pace in Nigeria is due to the country's lack of enthusiasm for insurance in general. He said:
"Insurance has always been a small sector in financial services in Nigeria. Individuals tend not to do insurance. For big players, their main market has been the corporate sector."
READ ALSO: Financial Inclusion: Fintech firms got $400 million investment in 2019 – Emefiele 
The 20-paged report titled— State of play: Fintech in Nigeria —was unveiled yesterday during a webinar that was organised by The Economist Intelligence Unit, an arm of The Economist which carried out the research. Nairametrics participated in the webinar.
Presenting the report, a Senior Editor of The Economist Intelligence Unit, Melanie Noronha, disclosed that payments and remittances remain the two most developed subsectors in the Nigerian fintech space. However, the fintech firms are playing heavily in the loan business. They have a wide range of digital lending products targeted at SMEs and individuals. 
"There's a new wave of start-ups in the lending space which are lending to both consumers and small businesses. The payment services have built up data that allow these start-ups to develop models of creditworthiness, for either people or companies, in a continent where there is very little data about people's credit ratings because they never had formal access to the financial sector," said Khaled Ben, a senior partner at Lagos-based AfricInvest
In the meantime, traditional banks are said to be increasingly jumping aboard the digital train, as they quickly adapt by offering digital products focused on loans. In the same vein, telecom companies are also playing a huge role in the Nigerian fintech ecosystem.
You may read the full report by clicking here.
Top Nigerian FinTech Apps that are leading the competition
It is estimated that there are about 210-250 fintech operators/companies operating in the Nigerian space.
Financial technology is one of the new waves of disruptions in the financial sector, that is fuelled by the internet of things and the increasing digitalisation of the world. In the last decade, the industry has grown by more than 100 times from $1.8billion in 2010 to $19billion in 2015. Recently, the size of the global FinTech industry has been valued at $127.66 billion and is expected to grow at an annual average of 24% to amount to $309.98 billion by 2022. 
Fintech refers to the ecosystem where technology companies as well as financial institutions use the innovations in technology to foster financial services and increase access to finance in the market. It an umbrella term that refers to the innovations in technology that are challenging and changing the traditional approaches in the financial service industry. 
Almost every corner of the world has been touched by FinTech in as little as 20-25 years of its existence with the likes of PayPal charging at the front by helping people make seamless money transfers across the world and facilitating online payments. In almost every mention of FinTech in Africa, the name m-Pesa is mentioned under the same breathe. Founded in 2007,  M-Pesa helps Kenyans make all money transfers and payments online even allow for deposits and withdrawals with the ease of a mobile app.
READ ALSO: Chipper Cash just raised $13.8 million Series A funding
The advent of FinTechs in Nigeria and regulations
In Nigeria, the presence of FinTech is equally notable, and like its ecosystem, there is a continuous rise in the number of FinTech startups looking to offer better services than pre-existing ones. FinTechs in Nigeria are looking to expand the tentacles of the financial sector to reach its un-banked population of 60 million people (more than a quarter of its estimated 200 million population) through mobile apps that make services.
Also, they are looking to make an array of financial services more available to the banked population by providing seamless services like promising interests on savings and investment more than traditional banking. It is estimated that there are about 210-250 FinTech operators/companies operating in the Nigerian space, and these players brought about the valuation of the industry to $153.1 million in 2017 and are projected to rise up to $543.3 million by 2022.
Regulation of FinTech in Nigeria is overseen by the Central bank. As a measure of risk management, the CBN places a financial barrier of a minimum of $275,000 on entry into the FinTech market to help secure funds and credibility of operators.
Categories of FinTech
As earlier noted, the term FinTech is an umbrella term. It is an ecosystem with many species of habitats. These species are the different sectors in the finance industry from insurance to banking to investment to money transfers and other emerging areas like cryptocurrencies and Agritech.
This paper focuses on five categories for the Nigerian market: Agritech, Savings, and Investments (financial instruments), Crowdfunding, Mobile Payments, and Cryptocurrencies. In ranking the top players in each category, this paper will base its ranking on google play store's data.
READ ALSO: Just In: Opay shuts down other business arms to focus mainly on fintech
---
Agritech: Farm Crowdy
In FinTech, agrotech is the use of internet technology to close the funding gap and infrastructural deficits plaguing the agricultural sector. They look to help farmers feed the world, cutting off middlemen and making farming more profitable. Most notably, it is a crowdfunding platform that allows investors to make short-term harvest cycle investments in agriculture and reap high interests.
As the first digital agriculture platform in Nigeria, Farm Crowdy has succeeded in keeping its first position in the industry by providing a platform that connects small-scale farmers with prospective investors who do not necessarily need to know about agriculture to invest. In allocated funds to small-scale farmers that helps them increase their output by adopting capital intensive/mechanised farming, providing them seedlings, training on crop yields, access to more farmlands, and providing insurance for agric products.
Since its launch in 2016, Farm Crowdy has helped 25,837 farmers, provided over 16,000 acres for farming, gained nearly 70,000 farm sponsorships from investors, reared more than 2.5 million chickens, and pays investors 13-25% returns on their investment. On google play store, Farm Crowdy is ranked 3.5 stars with 265 reviews and has over 50,000 downloads. Cumulatively, it has nearly a hundred thousand active users.
Other Agritech platforms that offer similar services include Thrive Agric, Growsel, Pork Money (which is crowdfunding for a pig farm), Requid, Agropack, Releaf, FarmNGA, Probity Farms, among many others.
---
Savings and Investment:
Piggyvest
Fintechs in Nigeria offers investment platforms that tend to bridge the knowledge gap in investments in financial instruments, eliminating information asymmetry,  and reducing the hassles associated with financial instruments. In the Nigerian space, the savings and investment subsector is one of the most populated by fintech firms, among which the most dominant factor in this section is the Piggyvest app.
Piggyvest offers users the financial freedom to not only save responsibly but put their savings into use by investing them. It launched in 2016 as a savings platform – Piggybank – and later rebranded to include investments – Piggyvest. It prides itself as the first online savings and investment platform in West Africa and boasts of 350,000 active users.
Piggyvest promises users 10-13% interest rates on their savings and up to 25% on investment in financial securities. At just two years into the business, Piggybank announced that it had raised $1.1 million in seed fund, and saw a growth in savings rate by up to 3000% between 2016 and 2017. On Google play store, it records more than 500,000 downloads which are about five times more than its two closer competing savings and investment platforms like Cowerywise and i-invest (100k+ each). It also ranked 4.7 stars with 20,000 reviews. 
READ MORE: 11 money saving apps you need to download now
Wealth.ng
While the aforementioned fintech companies have gained ground in the demand for fintech services, Wealth.ng is introducing high-scale innovation into the market. Recently it entered into a partnership deed with Paga, one of the dominant names in the money transfer sector of the industry, to improve the quality and efficiency of service delivery. Among the industry, there are hardly any existing partnerships, instead, each company competes for customer acquisition and better service.
Wealth.ng sees business differently. A decade ago, many people would dismiss the thought of investing in financial securities for lack of adequate knowledge of how it works or understanding of the trends. Wealth.ng has completely bridged this gap by including consumer education as part of its services. With this, they walk potential investors through every step and provide an array of investment options for each person.
Other players in the savings and investment subsector include Afrinvest, Kudi, Investment one, Payday investor, and many others.
---
Mobile Payments: Interswitch
This is no doubt the busiest in the FinTech industry in Nigeria, and one of the top FinTech areas globally. According to the Central Bank, between January to December 2019, the volume of transactions via mobile monies stood at 377,265,208 which reflects a transaction value of N5 trillion. The FinTech company at the forefront of this charge is Interswitch. In 2019, it sold a 20% share of the company to Visa for $200 million which brought the company's valuation to $1 billion (N360 billion) – a unicorn status. At this valuation, it surpasses giant financial houses like Access bank (N327 billion), and UBA (N227 billion).
Unlike savings and investment platforms that people use for savings from time to time – hence mobile apps, mobile payment apps are used for the likes of utility bills, cash transfers, deposits, and withdrawals. Businesses use mobile payment platforms for transaction purposes. However, on play store, Interswitch still boasts of more than 100,000 downloads in its quickteller app and over 50,000 downloads in its quickteller agent app, which top other of its complementary payment apps for Nigeria and other African countries.
READ MORE: Digitization of the U.S Dollar faces U.S Senate hearing
Other major players in the payment platform in Nigeria include Flutterwave, Paystack, Remita, e-transact, Vogue Pay, among others.
---
Cryptocurrencies: Quidax
To many people, cryptocurrencies are still a mirage. As such, investing in any form of cryptocurrency would be considered a wasteful investment. In the Nigerian fintech ecosystem for cryptocurrencies, Quidax is helping cryptocurrency spreading the knowledge and raising awareness for cryptocurrencies, and helping enthusiasts and investors make crypto investments.
Launched in 2018, Quidax has made its platform seamless for trading different cryptocurrencies like Bitcoin, Ethereum, Ripple, Litecoin, and other cryptocurrencies using the naira. Its market approach of trading directly with naira and boycotting exchange rate variations is a major development in the crypto market. One year after it started, CEO Buchi Okoro said they saw a transaction volume of more than $110 million from users in 70 countries from 6 continents. On play store, it has over 10,000 downloads and rated a 4.1 star.
---
Crowdfunding: NaijaFund
As an alternative to raising funds for personal and business projects like hospital bills, school fees, and the likes, crowdfunding platforms help users source funds from a sea of 'strangers' willing to spare some funds to help out. On the global scale, GoFundMe leads other crowdfunding platforms by ensuring a transparent system where people seeking for financial assistance could present their ordeals and receive solidarity.
Although GoFundMe shares a strong presence in almost every country, it doesn't deter other industry players from participating. In Nigeria, NaijaFund presents itself as one of the foremost indigenous crowdfunding platforms. Although mainly present as a web app, it has since its 2016 launch helped Nigerians bridge the funding gap for personal and business projects, in which it claims 10% of the total funds raised. 
Just In: Opay shuts down other business arms to focus mainly on fintech
The company will now focus on its fintech business which has always been its core.
Opay announced this afternoon that it would be shutting down some of its business units (for now) to focus only on financial technology services.
A press statement by the company, as seen by Nairametrics, primarily blamed the development on the COVID-19 pandemic, as well as a recent regulation by the Lagos State Government which banned commercial motorcycles across much of the Lagos metropolitan area.
The business units that have been put on hold by the company include all its ride-hailing platforms (ORide and OCar), as well as OExpress, its delivery business.
Opay also noted that ride-hailing companies around the world have particularly been hit hard by the pandemic which caused rippling economic effects across the world. The company said it foresaw the negative impacts of the pandemic and had already begun restructuring long before now. According to the statement by the company, this final restructuring is expected to have a very minimal impact on its business as a whole. Part of the statement said:
"We can confirm that some of our business units including the ride-hailing services ORide, OCar as well as our logistics service OExpress will be put on pause. This is largely due to the harsh business conditions which have affected many Nigerian companies, including ours, during this COVID-19 pandemic, the lockdown, and government ban. 
READ ALSO: Uber withdraws financial forecast, reduces assets value by $2 billion
"Globally, ride-sharing businesses have been heavily impacted by the pandemic. But several months ago, foreseeing this issue, OPay had already taken pre-emptive steps to restructure our business focus away from rides. It is worthy to note that this final restructuring has minimal impact on OPay as a whole business."
A Statement From OPay. pic.twitter.com/mjvsKle6yH

— OPay (@OPay_NG) July 2, 2020
In the meantime, Opay will focus on its fintech service, providing payment solutions to Nigerian merchants within the eCommerce space. Interestingly, while the Chinese-owned company is known by most Nigerians because of its ride-hailing services, the core of its business has always been fintech. As a matter of fact, all these other ventures that were just put on hold were established with the intention of consolidating the payments business.
Download the Nairametrics News App
"It is important to clarify that ride-sharing had always been only one part, and not a major part of Opay's diversified business in Nigeria, I fact, Opay had been investing more and seeing accelerated growth in its commitment to Nigeria's financial and technology inclusion," the company explained.
As a full-fledged fintech firm and already a major player in the space, Opay will now continue to compete with the likes of Paga, Paystack, and even Flutterwave.
CBN takes another major step towards regulating Nigerian fintech firms
The plan is to ensure that every new fintech product obtains regulatory approval prior to being launched.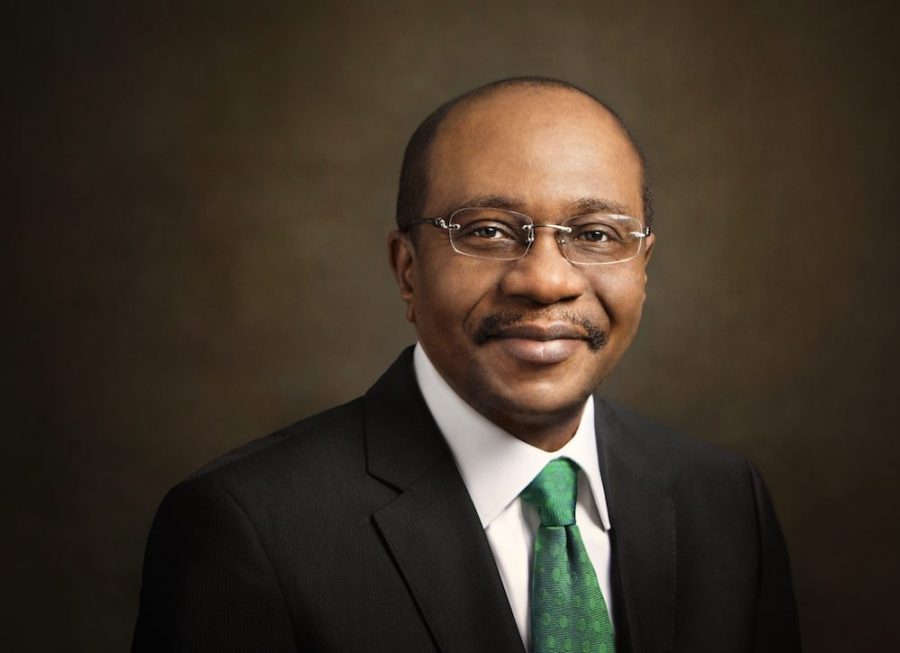 Earlier this week, the Central Bank of Nigeria (CBN) unveiled the regulatory framework for sandbox operations that will help control how new tech-based financial products/services are launched into the Nigerian market.
In a 16-paged circular that was sent to all deposit money banks and fintech firms (especially those offering mobile money and payments services), the CBN explained that the regulatory sandbox will serve as "a formal process for firms to conduct live tests of new, innovative products, services, delivery channels, or business models in a controlled environment, with regulatory oversight subject to appropriate conditions and safeguards."
Explore the Advanced Financial Calculators On Nairametrics
This is also intended to make it possible for the apex bank to adequately keep up with the latest innovations by banks and fintechs, whilst ultimately engendering a reliable, safe, and efficient payment system in the country. See the full breakdown of the regulatory sandbox operation below:
To increase the potential for innovative business models that advance financial inclusion
To reduce time-to-market for innovative products, services, and business models
To increase competition, widen consumers' choice and lower costs
To ensure appropriate consumer protection safeguards in innovative products;
To clearly define the roles and responsibilities of stakeholders and the operations of the Sandbox for the Nigerian Payments System industry
To ensure adequate provisions in regulations to create an enabling environment for innovation without compromising on safety for consumers and the overall payments system
To provide an avenue for regulatory engagement with fintech firms in the payment space, while contributing to economic growth.
READ MORE: Covid-19: Timeline of every pronouncement made by Nigeria to support the economy
Based on the last objective above, it can be seen that this is yet another major step the Central Bank of Nigeria has taken towards regulating the Nigerian fintech space. Back in 2018, the apex bank had taken a major step by announcing the minimum capital for mobile money operators in Nigeria. Now, it is set to regulate how new products and services are launched by mobile money operators and digital payment service providers.
To find out more about the CBN's draft framework for regulatory sandbox operations, click here.