FAAC disburses N696.2 billion in July 2020, as Lagos State parts with N1.46 billion  
The sum of N696.18 billion to the Federal, State, and Local governments in July 2020 from the FAAC account.
The Federation Account Allocation Committee (FAAC), disbursed the sum of N696.18 billion to the Federal, State, and Local governments in July 2020, from the revenue generated in the month of June 2020. This was stated in the latest FAAC report, released by the National Bureau of Statistics (NBS). 
According to the report, the monthly disbursement increased by 27.2% compared to N547.3 billion shared in June, and 14.8% increase compared to N606.2 billion disbursed in May 2020. 
READ: Nigeria total public debt hits N31 trillion as debt service gulp over N1.2 trillion in H1 2020 
Checks by Nairametrics research, shows that a total of N4.58 trillion has been shared to the three tiers of government, between January and July 2020. Highest disbursement was recorded in April (N780.9 billion), followed by N716.3 billion in January 2020. 
Meanwhile, Lagos State – the economic hub of Nigeria, parted with N1.46 billion as external debt deductions in the month, indicating a total of N9.74 billion deductions between January and July 2020. 
Explore the Nairametrics Research Website for Economic and Financial Data
Breakdown
The amount disbursed 

in July 

comprised of N474.53 billion from the Statutory Account, N128.83 billion from Valued Added Tax (VAT), N42.83 billion from Exchange Gain Differences

,

 and Distribution of N50 billion from Non-Oil Revenue for the Month.

 

Federal Government received a total of N266.13 billion from the total disbursement. States received a total of N185.77 billion

,

 and Local Governments received N138.97 billion

.

 

The sum of N28.50 billion was shared among the oil producing states as 13% derivation fund.

 

Revenue generating agencies such as Nigeria Customs Service (NCS), Federal Inland Revenue Service (FIRS)

, 

and Department of Petroleum Resources (DPR) received N6.32 billion, N15.05 billion

,

 and N2.68 billion respectively as cost of revenue collections.

 
READ: Nigeria considers request for debt relief as debt stock climbs
South-South scoops highest share
The South-South region, also known as the Niger Delta region, received the highest share of the disbursement in the month of July. The region received a sum of N49.44 billion, representing 25.4% of the total net allocation for states. 
This is largely because the region contributes mostly to crude oil production in Nigeria, which is a significant source of revenue for the federation. Out of the six states in the region, only Cross River State is not an oil producing state. Hence, Rivers, Edo, Akwa Ibom, Bayelsa, and Delta States received a total of N24.28 billion as part of 13% oil derivation fund.  
North-West region received N36.83 billion (18.9%); followed by North-Central region, which received a net total of N30.69 billion (15.8%). Others include South-West (N29.55 billion), North-East (N26.32 billion), and South-East (N21.97 billion). 
READ: Fidelity Bank to raise N50 billion in bonds in Q4 to refinance existing debts
External debt deductions
A total of N4.47 billion was deducted from the state's allocation, as external debt deductions for the month of July. Lagos State parted with the highest amount of N1.46 billion, representing 32.6% of the total debt deductions in the month. A sum of N9.74 billion has been deducted as a result of external debt obligations between January and July 2020. 
READ: Investors flee Nigerian Stocks as FDI and FPI dips
It is worth noting that, the State's external debt has declined by 9.67%, from $1.39 billion recorded as at the end of December 2019 to $1.26 billion in June 2020. 
Others on the list of top 5 deductions are, Kaduna (N414.6 million), Oyo (N305.4 million), Rivers (N280.3 million), and Cross River (N222 million). On the flip side, Ogun State parted with the lowest, as N9.1 million was deducted, followed by Borno (N21.6 million), and Taraba (N24.5 million). 
READ: Nigeria's manufacturing sector contracts for 5th consecutive month – CBN 
Upshot
With dwindling 

federally collected revenue, 

caused by

 v

olatility in global crude oil price

 

and economic downtrend caused by COVID-19 pandemic

, it is evident that federal allocations will likely face drastic decline, which is a cue for the State governments to strategi

ze

 on more creative ways of generating revenue internally. 

 

A quick check at the states' IGR numbers

,

 shows that 91.9% of the states in Nigeria with the exception of Abuja, Ogun

,

 and Lagos States rely more on federal allocation

,

 as against internally generated revenue.

 

This implies that several states in Nigeria are technically bankrupt without debt financing

,

 and Federal Government monthly allocation.

 
FG says Excess Crude Account balance now stands at $72.4 million
The Federal Ministry of Finance has told the NEC that the Excess Crude Account (ECA) now stands at $72.4 million as at January 20, 2021.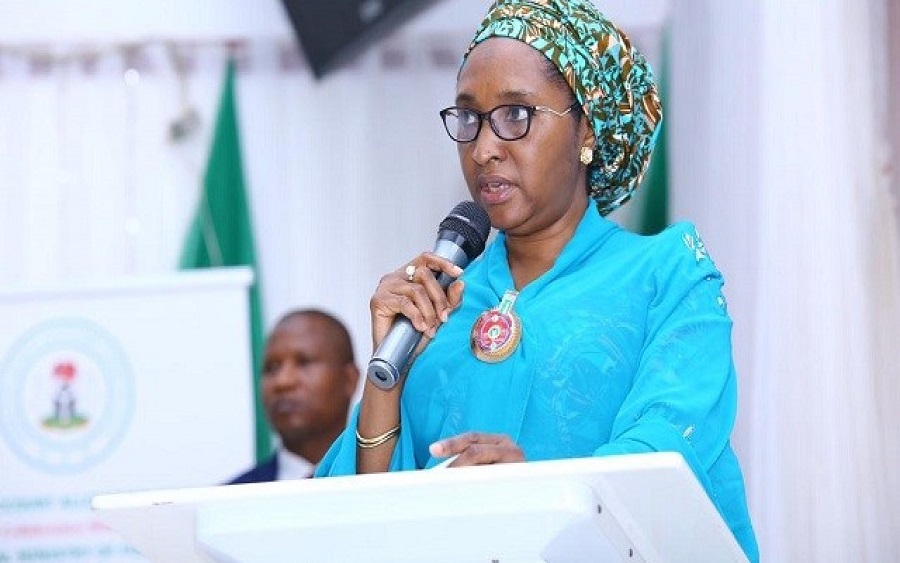 The Federal Government has announced that Nigeria's Excess Crude Account (ECA) balance as at 20th January 2021 is $72,411,197.80.
This was disclosed by the Minister of Finance, Budget and National Planning, Zainab Ahmed at the first National Economic Council meeting of the year presided over by Vice President Yemi Osinbajo, SAN, with State Governors, Federal Capital Territory Minister, Central Bank Governor and other senior government officials in attendance.
READ: Nigeria's growing current account deficit fans devaluation flames 
The FG said, "the ECA balance as at 20th January, 2021, $72,411,197.80; Stabilization Account, balance as at 19th January, 2021, N28, 800, 711,295.37; Natural Resources Development Fund Account, balance as at 19th January 2021, N95, 830,729,470.82."
READ: Nigerians spend $9.01 billion on foreign travels in 2019 
What you should know
In August 2015, during the early days of the Buhari administration, the ECA stood at $2.2 billion. It was $3.6 billion in February 2014, one of the highest balances on record.
According to the Central Bank of Nigeria's annual report for 2018, Nigeria's excess crude account fell from $2.45 billion in 2017 to $480 million as of December 2018.
In 2019, Nairametrics reported Nigeria's Excess Crude Account had dropped to $480 million. This is as controversy continued to trail the $1 billion military spendings which was withdrawn from Nigeria's Excess Crude Account.
Nairametrics reported in July 2020 that the  ECA had fallen by about 98% within the last 5 years to $72 million.
Nigeria has two Sovereign Wealth Funds: the Excess Crude Account and the Nigeria Sovereign Investment Authority (NSIA). Note that these two are funded by the savings earned when oil prices are at their peak.
We look forward to a Biden presidency with great hope and optimism – Buhari
President Buhari has expressed optimism in Nigeria's relations with a Joe Biden administration.
President Muhammadu Buhari announced that Nigeria looks forward to the Presidency of Joe Biden with great hope and optimism for the strengthening of existing cordial relationships.
This was disclosed by an aide to the President, Garba Shehu after Joe Biden was inaugurated as the 46th president of the United States on Wednesday.
" President Muhammadu Buhari warmly welcomes the inauguration of Vice President Joe Biden and Kamala Harris as President and Vice President of the United States of America on Wednesday, expressing hope that their presidency will mark a strong point of cooperation and support for Nigeria as well as the African continent," Shehu said.
President Buhari congratulated the United States on a successful transition, citing it as an important historical inflection point for democracy as a system of government and for the global community as a whole.
Buhari added that Nigeria looks forward to working with Biden in areas of terrorism, poverty, climate change, and others.
"We look forward to the Biden presidency with great hope and optimism for the strengthening of existing cordial relationships, working together to tackle global terrorism, climate change, poverty and improvement of economic ties and expansion of trade," he said.
What you should know 
After the election results were released in November 2018, Buhari said Biden's election is a reminder that democracy is the best form of government.
"In a democracy, the most powerful group are not the politicians, but voters who can decide the fate of the politicians at the polling booth. The main fascination of democracy is the freedom of choice and the supremacy of the will of the people," Buhari said.
Nairametrics reported yesterday that Joe Biden had been sworn in as the 46th President of the United States.
Dapo-Thomas Opeoluwa, a Global Markets analyst and an Energy trader said Nigeria's Oil, would be dependent on the future outlook of the oil market and Biden's policies, as it would be interesting to see if Biden would allow OPEC to seize market share from American oil.
Productivity-enhancing reforms are required for quick economic recovery – World Bank
Productivity-enhancing structural reforms key to quick economic recovery.
The World Bank has revealed that a slow recovery of the global economy is not an inevitability and can be avoided through productivity-enhancing structural reforms.
This is contained in the Bank's flagship report – Global Economic Prospects.
The Bank believes structural reforms are capable of offsetting the pandemic's scarring effects and lay the foundations for higher long-run growth. It agrees that the global economy appears to be emerging from one of its deepest recessions and beginning a subdued recovery, beyond the short term economic outlook, following the devastating health and economic crisis caused by COVID-19.
According to the report, policymakers face formidable challenges — in public health, debt management, budget policies, central banking, and structural reforms, as they try to ensure that this still-fragile global recovery gains traction and sets a foundation for robust growth and development.
Highlights
Growth in Nigeria is expected to resume at 1.1% in 2021 – markedly weaker than previous projections – and edge up to 1.8% in 2022, as the economy faces severe challenges.
Investment is projected to shrink again this year in more than a quarter of economies – primarily in Sub-Saharan Africa (SSA), where investment gaps were already large prior to the pandemic.
Growth in Sub-Saharan Africa is expected to rebound only moderately to 2.7% in 2021 – 0.4% point weaker than previously projected, before firming to 3.3% in 2022.
Relative to advanced economies, disruptions to schooling have, on average, been more prolonged in emerging market and developing economies (EMDEs), including in low-income countries.
What the World Bank is saying
"In the longer run, a concerted push toward productivity-enhancing structural reforms will be required to offset the pandemic's scarring effects.
"The intended productivity-enhancing structural reforms encompass promoting education, effective public investment, sectoral reallocation, and improved governance. Investment in green infrastructure projects can provide further support to sustainable long-run growth while also contributing to climate change mitigation."
Are we ready to adjust structurally?
The World Bank has identified key areas that could trigger quick economic recovery. A close look at events in the country appears to suggest that we may be far from ready in terms of adjusting structurally.
A cursory look at the structural adjustment areas suggested by the Bank indicates that in Nigeria, for example, and maybe elsewhere, the single most important factor is improved governance.
All other factors appear to be contingent on this, as the Bank admits that improved governance and reduced corruption can lay the foundations for higher long-run growth. Policymakers and politicians in the country are therefore advised to pay close attention to activities geared towards reduced corruption and improved governance.
Another key area is public investment. Even though most public enterprises and related establishments are usually plagued with corporate governance problems, there are several ways by which the problems could be curtailed.
The issue of education, especially tertiary education, has been problematic with governments failing to meet the demands of university unions, resulting in strikes, almost on a yearly basis. It is hoped that a lasting solution to this springs forth soon.