Border closure boost sales and profits for Nigeria's Agroproducers
Despite the pains some industries seem to be taking advantage of border closure.
The year 2019 was pretty bad for Okomu Oil. During the year it reported revenues were down 7% year on year while profits also fell 40% to N5 billion its worst year since 2016, the year Nigeria fell into its last recession.
One of Nigeria's largest Agro-processing companies, Okomu Oil has been around for over 4 decades and is in the business of developing oil palm plantation, palm oil milling, palm kernel processing, and the development of rubber plantation.
To make money, it sells processed fresh fruit bunches into crude palm oil for resale locally and via exports. Most of its customers are manufacturers of consumer goods such as soaps and cosmetics. It also makes money by processing rubber lumps into rubber cake for exports.
READ: GTBank: NIM resilient but Non-Interest Income pressured by regulatory cuts to fees
Last year, N15.8 billion of its revenue was from local sales while the balance N2.9 billion (mostly Rubber) was from exports. Most of its local sales revenues came from Crude Oil Palm. Despite its dominance in this sector, it faced an existential threat which if not contained could further erode progress made over the years.
The company blamed Smuggling or Illegal imports as its major reason for the revenue drop experienced in 2019. But things could have gotten worse were it not for what the company describes as the "timeous" intervention of the government in closing all land borders.
Nigeria's President Muhammadu Buhari-led administration had in October 2019, closed the country's land borders to imported goods. According to the president, the closure of the borders was due to the smuggling activities of food items, particularly, that of rice.
READ: Flour Mills Appoints Former 9Mobile MD as Director and Group Chief Operating Officer
The impact of this very controversial government action has been positive for Okomu Oil. Since then the company as seen its profits nearly doubled to N4 billion 20% shy of profits for the whole of 2019. Revenues are also up5 8% to N13.5 billion in the first half of 2020 compared to the same period in 2019, all thanks to the border closure. Okomu Oil is not alone in this tale of good fortune.
Presco, another Nigerian company in the Afro processing space has also seen its revenue and profits jump in 2020 all thanks to the government's controversial policy on closing the border.
READ: Nigeria & UK: Two opposing inflation problems
Nairametrics research has also observed a similar trend among local manufacturing companies who face stiff competition from foreign substitutes. They have all reported higher revenues and profits in spite of the Covid-19 pandemic. Flour Mills Plc one of Nigeria's largest manufacturing firms reported revenue growth of 9% to N574 billion while profits jumped 184% year on year. The company attributes this to better performance of its Agro-Allied segment and recognized border closure as a major boost for 20 volume growth of its pasta business.
Honeywell Flour Mills, a rival competitor also saw revenue rise from N74.4 billion to N80 billion at the end of its financial year-end of March 2020. Honeywell and Flour Mills of Nigeria both report March 31st as their year ends. Both companies also report impressive year on year growth in revenues in the period ended June 2020 despite the impact of the Covid-19 economic shutdown.
READ: FG records revenue of N676.41 billion in July
As these companies report a significant boost in revenues and profits the negative impact of the border closure has not gone unnoticed. The inflation rate has galloped to 12.5% as of July 2020 compared to 11.2% in September 2020. Food prices have driven Nigeria's inflation rate in recent months particularly staple foods like rice.
The border closure has also not favoured other manufacturers particularly FMCGs who rely on imported raw materials to produce. In a recent article on Nairametrics, we reported that FMCGs with strong export operations have seen their export activities significantly affected as they can no longer push goods through the land borders to the West African markets where they have core export operations.
READ: Dangote Cement report N610 billion in revenue
Essentially, they are required to pass through the seaports which make distribution cost more expensive, while delivery time takes longer. Accordingly, importing and exporting goods via the seaports has exposed more FMCGs to the Apapa menace.
Despite this, some FMCG's have faired quite well in the in 2019 and into 2020. Nestle, Dangote Sugar, Nascon all saw their gross margins suffer a bit but the still managed to post profits in the first 6 months of this year.
Download the Nairametrics News App
For now, the border closure seems to have favoured Agro companies more than any other. With covid-19 still a looming threat it is unlikely that the government will reverse its decision anytime soon. The agro-processors are so far the winners and will hope the odds continue to be in their favour. How long this will last will depend on how far Nigerians are willing to endure pain for the so-called gains of import substitution.
Notore chemicals shuts down 500,000 MTPA fertiliser plant for turn around maintenance
Notore Chemicals has shut down its fertiliser plant for turn around maintenance, in expectation of significant improvement in the Plant's reliability index.
Notore Chemicals has shut down its fertiliser plant with a 500,000MTPA nameplate capacity for maintenance, in order to restore the plant's productivity and facilitate a sustainable bounce back in operations.
This information became general knowledge after a notification issued by the Company Secretary, Mrs. Otivbo Saleh, was published on the website of the Nigerian Stock Exchange.
According to her, Notore Chemical Industries Plc had to shut down its fertiliser plant to pave way for the commencement of the Turn Around Maintenance, expected to return the Plant to its 500,000 MTPA nameplate capacity and improve the reliability index to 95%.
The TAM exercise was initially impacted by the COVID-19 pandemic, as the disruption to global businesses occasioned by the COVID-19 pandemic and its attendant restrictions by Governments all over the world affected the timely delivery of procured spares and the arrival to the site of Vendor Service Men (VSM).
Barring any unforeseen circumstance, the Turn Around Maintenance which has started should be completed on 8 March 2021.
The company's 2020 audited financial report tells a tale of effete operation, as the company made a Gross loss of N2.9 billion, due to the cost coming from the company's operation completely eroding all the revenue generated from its operating segment.
The company managed to post a positive operating profit of N9.5billion at the back of N18.8billion revenue from contracts with customers. However, this was not enough to set the company on the path of profitability, as the heavy loan book of the company impacted its profitability in 2020.
Upon the completion of the TAM programme, the company expects a significant improvement in the Plant's reliability index and sustained daily production output of 1,500MT.
BUA Cement signs contract to build 3 Plants in Adamawa, Edo and Sokoto States
BUA Cement Plc has disclosed that it is set to sign a contract for the building of additional production lines in three states.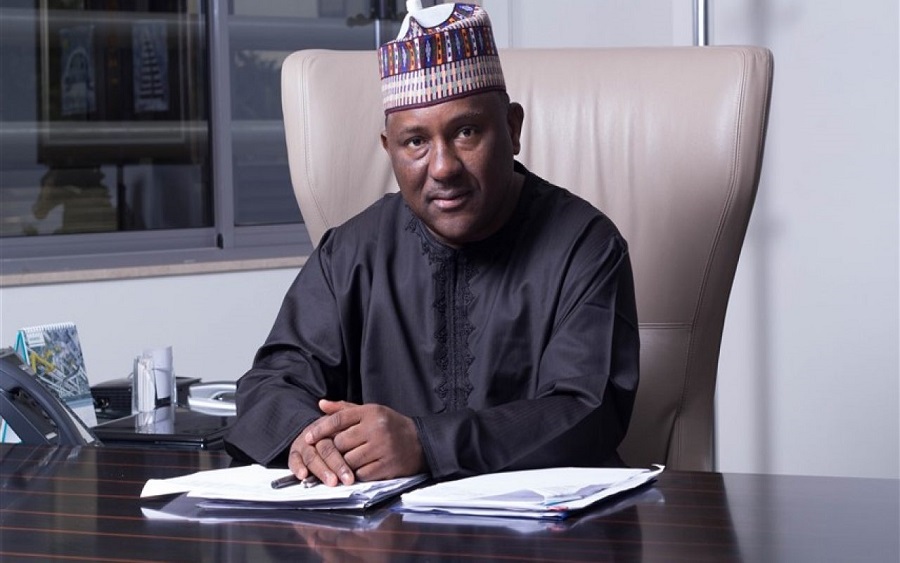 The Management of BUA Cement Plc has disclosed that the Company is set to sign a contract for the building of additional three production lines, with an installed capacity of 3 million metric tonnes per annum each this week.
This disclosure was made by the Company in a notification issued and signed by the Company's Secretary, Mr. Ahmed Aliyu.
In line with the information contained in the disclosure, the contract will be signed between the Company and Sinoma CBMI of China.
According to the statement issued by Mr. Aliyu, the three plants with an installed capacity of 3 million metric tonnes per annum each, will be located at Adamawa, Edo and Sokoto States.
This, however, when completed, is expected to increase the total installed production capacity of the cement manufacturer by a cumulative 9 million metric tonnes per annum.
What you should know
In a publication by Nairametrics six months ago, the Chairman of BUA, Abdul Samad Rabiu, disclosed that the company was set to establish a three million metric tonnes cement plant and 50 megawatts power plant in Guyuk and Lamurde local governments of Adamawa state, in the North Eastern region of Nigeria.
The Chairman stressed that the Guyuk Cement Plant as proposed, would be a major investment in the North-East by BUA and the company would ensure that raw materials are sourced locally.
Why this matters
The additional three production plants with an installed capacity of 3 million metric tonnes each are expected to add to the robust infrastructure of the cement manufacturer.
These plants when completed in 2022, in addition with its 3rd cement line of 3millon mtpa in Sokoto which has been booked for commissioning in mid-2021, are expected to increase the total installed cement production capacity of the company from 8 million mtpa to 20 million mtpa.
This will enable the manufacturer to secure its place in the Nigerian Markets and unlock Pan-African opportunities elsewhere in the continent.
This move is expected to place the company higher than Lafarge as the second-largest cement manufacturer in Nigeria, with a total installed capacity of 10.5 million mtpa, but lower than Dangote's total national installed capacity of 29.25 million mtpa.
What they are saying
The founder of BUA Group Plc, Abdul Samad Rabiu, in his statement at the 2020 Institute of Directors Dinner, said:
"I am happy to announce that our 3rd cement line of 3mmt per annum in Sokoto is expected to be commissioned in the middle of 2021, and I am also pleased to inform you that we are commencing the construction of 3 more cement plants of 3 million tonnes each in Sokoto, Edo and Adamawa at the cost of $1.050billion, which should be completed by the end of 2022. The contract signing is expected to happen this week."
Speaking about impressive developments in the foods segment of the Group, Rabiu said:
"BUA is also looking to combine our foods businesses – from sugar, flour, pasta to list as BUA FOODS on the NSE by the end of 2021. In sugar, we have our integrated plantation in Kwara State set to produce 200,000 tonnes of refined sugar, 20million litres of ethanol annually and 35MW of power – all utilizing the by-products of cane sugar."
Dangote Cement given approval to export through land borders
Dangote Cement the approval by the Federal Government to export cement to West African countries through Nigeria's land borders.
The Nigerian government has given Dangote Cement the approval to export Cement to West Africa through Nigeria's land borders, which have been closed for over a year. The cement manufacturer is the only company given such approval to export across the borders.
This was disclosed in a report by Bloomberg on Monday evening after an investor call by Michel Puchercos, Dangote Cement CEO.
READ: Rice: Can Nigeria attain self-sufficiency in two years?
What you should know
Nairametrics reported in October 2019 that the Federal Government of Nigeria ordered the complete closure of the Nigerian border, placing a ban on both legitimate and illegitimate movement of goods in and out of the country.
The Comptroller-General, Nigerian Customs Service, retired Col. Hameed Ali said all import and export of goods from the nation's land borders are banned until there is an agreement with neighboring countries on the kind of goods that should enter and exit Nigeria.
READ: Despite billions on agriculture, food inflation up by 108% since 2015
In December 2019, RenCap, an investment and securities firm declared that the closure of Nigeria's land borders could lead to a slow-down in Nigeria's economic growth in 2020. 
Nigeria's trade sector is about the second largest contributor to Nigeria's GDP but has suffered from poor economic growth since Nigeria's economic crisis began in late 2014. "We believe the border closures contributed to the decline in wholesale and retail trade in 3Q19," RenCap said.
READ: Lagos announces incentives as it reviews land use charge, reconsiders dusk-to-dawn curfew
Dangote Chief, Pucheros, said the cement exports were made through "authorization given by this administration," allowing Africa's largest cement company to export to Niger and Togo during the 3rd quarter of the year.
He added that the volumes allowed for export were restricted and the Company group plans to export through seaports.
The exemption to Dangote Cement is seen as a softening of the government's position on a border closure that started in August last year, and could open the way for other businesses to fully resume exports across the country's land barriers.
Why this matters