Why Warren Buffett's company is buying shares of a gold mining company
Gold prices have gained 24% this year, and likely to score more gains.
Warren Buffett's Berkshire Hathaway Inc has bought a new 20.9 million shares in Toronto-based Barrick Gold Corp, one of the world's largest mining companies.
This was disclosed in a regulatory filing detailing its US-listed investments as of June 30, 2020, according to Reuters.
Meanwhile, it has minimized some of its investments in America's top banks. This includes America's most valuable bank, JPMorgan Chase and other leading financial brands like Wells Fargo & Co and eliminating a stake in Goldman Sachs Group Inc.
READ MORE: Gold rockets above $1850 as it continues 9-year high
Why Warren Buffett might be investing in Gold now?
Gold prices have gained 24% this year, and look likely to score more gains in the coming weeks.
The likely reason Warren Buffet might be buying shares of Barrick Gold Corp is related to the macro that quantitative easing isn't helping enough to calm the global financial markets. This is coupled with exhausted fiscal policies that include tax breaks, tax holidays, and cash credits to low-income families, have done little in stabilizing the world's fragile economy.
Also, global inflation levels are on the upside, and that seems to be good news for a deflationary asset like gold.
READ MORE: Twitter CEO, Dorsey may be replaced after four years
In addition, the resurgence of COVID-19 has heightened geopolitical uncertainty pushing precious metal higher, gold traders believe that the present record levels of gold might just be the norm, as more stimulus packages find its way to an already over-bloated financial system.
Investors usually monitor Berkshire's quarterly filings to see what Warren Buffett and his portfolio managers are investing in.
Crude oil prices close lower W/W, oil traders wary
Both oil contracts suffered heavy losses as reports from U.S oil rig count gained up to 211 from last week's level of 205.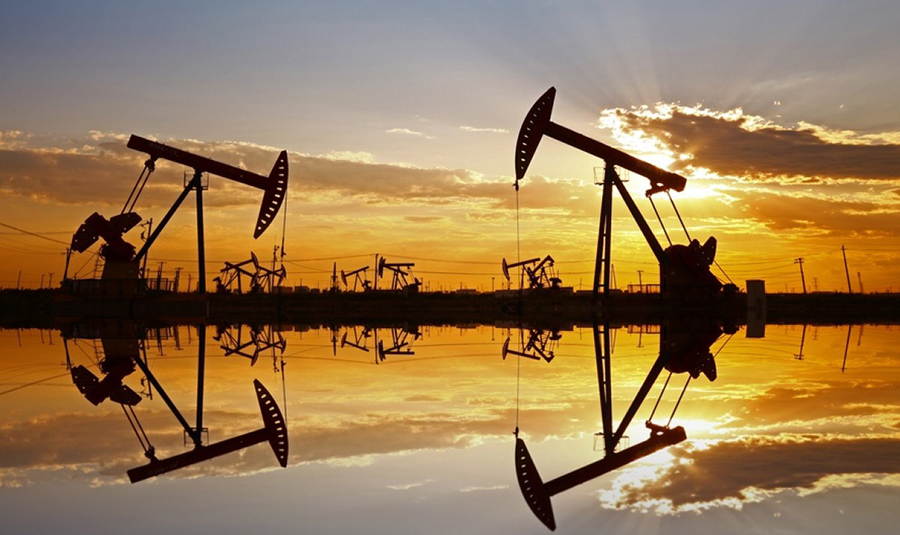 Crude oil prices ended W/W on a bearish note. The slide is significantly attributed to the soft demand in gasoline, as COVID-19 restrictions in certain emerged markets began to take its toll on crude oil demand.
New York-traded West Texas Intermediate futures settled at $39.85 per barrel. For the week, West Texas Intermediate dropped 2.5%.
Not forgetting the British traded oil contract, Brent crude settled at $41.77.
Both oil contracts suffered heavy losses as reports from U.S oil rig count gained up to 211 from last week's level of 205.
Oil rigs, indicators of future production have steadily climbed since the week ended Sept 4, when they stood at 180.
READ: OPEC predicts a deeper drop in global oil demand, based on serious coronavirus challenges
Adding to the weight on the market were estimates that Libyan oil output, mostly offline since January, had risen to 500,000 barrels per day and will likely grow further by October end.
In an explanatory note to Nairametrics, Stephen Innes, Chief Global Market Strategist at Axi, gave key insights on moves made by OPEC+ to keep pricing in check, as the virus negatively affects the fragile energy market.
READ: U.S dollar posts best monthly gains in 14 months
"One would have to assume OPEC+ decision will depend on the price/curve shape outcome for November. Traders remain unwavering that OPEC will continue to defend the downside for oil prices via a more calibrated monthly market evaluation and inventory management approach.
"OPEC hopes to tighten near-term balances push spot prices higher than 'forward prices', the elusive backwardation, encouraging inventory draws.
READ: Oil prices drop, currently on anemic demand
"My view is until this unambiguously occurs, OPEC will cover the markets back. Positively for OPEC compliance concerns, all the push pump-happy members appear to follow the compensation principles."
Explore Data on the Nairametrics Research Website 
What to expect
In the days ahead, crude oil prices are expected to be range-bound, as oil traders are now focusing on the most important election coming up in the world's largest economy in about two weeks' time. That said, crude oil prices will continue to be influenced by the outcome of the newly registered COVID-19 vaccine.
Nigeria's $1.5 billion steel plant set to produce 1 million MT of steel annually
Nigeria nears steel independence as $1.5 billion steel plant in Kaduna is set to produce 1 million MT of steel annually.
The Federal government of Nigeria has disclosed that it is expecting an annual output of one million metric tonnes of steel from its $1.5 billion steel plant in Kaduna.
This was disclosed by the Minister of Finance, Budget and National Planning, Mrs Zainab Shamsuna Ahmed while inspecting the steel plant facility at the African Natural Resouces and Mines Limited in Kaduna.
READ: Why Ajaokuta Cannot Make Steel
READ: CBN restricts forex for milk import to Nestle, Chi, Friesland, 3 others
According to The Punch, Mrs Zainab Ahmed during the inspection of the facility said that the $1.5 billion steel plant which is now nearing completion, would produce one million metric tonnes of steel annually. She emphasized that the facility is critical to the nation as it is tactical to the looming steel revolution in Nigeria.
READ: Maize Scarcity: Premier Feeds, Crown Flour, 2 others import 262,000MT of Maize
What you should know
The $1.5 billion steel plant built by African Resources and Mines Limited, a subsidiary of African Industries Group (AIG) is at an advanced stage of completion.
The plant which is billed to commence the first phase of production in the mining of Iron ore, and production of Direct Reduced Iron in a matter of months is expected to produce one million metric tonnes of steel annually.
(READ MORE:FG to provide support to Aviation investors)
Why this matters
This development is expected to resuscitate Nigeria's steel industry which has been lifeless for a while, and help put an end to the importation of steel in Nigeria. This will also reduce the pressure on the Nation's foreign reserve, and bolster the foreign reserve of the country.
It is expected to boost domestic steel production and attract foreign investors' participation in the industry, especially auto producers around the world.
However, the facility will create employment opportunities for Nigerians both directly and directly and indirectly.
READ: House of Representatives oppose concession of Ajaokuta Steel Plant
What they are saying
Alok Gupta, the Group Managing Director of AIG, said the firm would be mining iron ore to produce direct reduced iron, which would enable the company to produce higher-grade steel more efficiently.
He explained that the investment by the company in the Nation's steel industry will dramatically increase domestic production, and this will have multiple effects on the Nigerian economy.
READ: CBN moves to reduce cassava derivatives import worth $600 million  
READ MORE:FG slashes 2020 budget by N318 billion, sends to NASS
The Minister of Finance emphasized that the recent investment in the steel industry by AIG which is about to yield gains both for the company and the economy will attract the auto industries of the world to come into Nigeria and produce cars in Nigeria for Nigerians, and other countries in West Africa.
READ: Kachikwu advocates refineries repair as petrol landing cost reaches N180 per litre
Bottomline
The investment of AIG in the steel industry is expected to drive the country towards steel independence, and pave the way for Nigeria's steel revolution and the development of the automobile industry in the nation.
Explore Data on the Nairametrics Research Website
Download the Nairametrics News App
Gold prices under pressure, U.S dollar ticks up
Gold remained under pressure at the pre-opening of London's trading session on Monday.
Gold remained under pressure at the pre-opening of London's trading session on Monday. The pressure seen on the precious metal is largely attributed to the U.S dollar rebounding and expectations growing for the U.S. Congress passage of the latest stimulus deal ahead of the Nov. 3 presidential election.
At the time of writing, gold futures prices traded around 1,905/ounce remaining above the $1,900/ounce. The U.S dollar Index was steady in Asia's trading, up 0.8%.
U.S speaker, Nancy Pelosi, has set a Tuesday deadline for its lawmakers in passing the deal and is hopeful that such a deadline could be met. President Trump also renewed an offer to increase the stimulus deal package.
READ: Gold prices up as U.S dollar value drops
Quick Fact: Global Investors buy the hard safe haven asset mainly to hedge against inflation and for wealth preservation.
Humans are emotionally and physically drawn to gold.
Gold traders, global investors also consider buying gold as a way of diversifying risk, via using futures contracts and derivatives
In an explanatory note to Nairametrics, Stephen Innes, Chief Global Market Strategist at Axi, spoke on major prevailing fundamentals affecting the precious metal's prices.
READ: Gold prices shoot up, U.S dollar drops
"Gold prices were pushed down to US$1,900/ounce on Friday, primarily by good retail sales data, which showed sales rising 1.9% m-o-m, above expectations of 0.8%.
"That would seem to suggest that gold could be sensitive to the degree regarding more or less monetary accommodation from the US Federal Reserve, where more robust data will elicit a less dovish response from the central bank.
READ: Ripple owners say XRP will be worth $100
Near term, direction defaults back to the US dollar and US equity market movement. Gold has found a friend in the Yuan, which is holding the US dollar "safe -haven "ambitions in check.
Fiscal policy support has been a critical support factor for gold, and if there is one sure thing, the stimulus is coming."
READ: London Stock Exchange seals $5billion Borsa Italiana sale