Gold rockets above $1850 as it continues 9-year high
Gold futures prices rising to points not touched since September 2011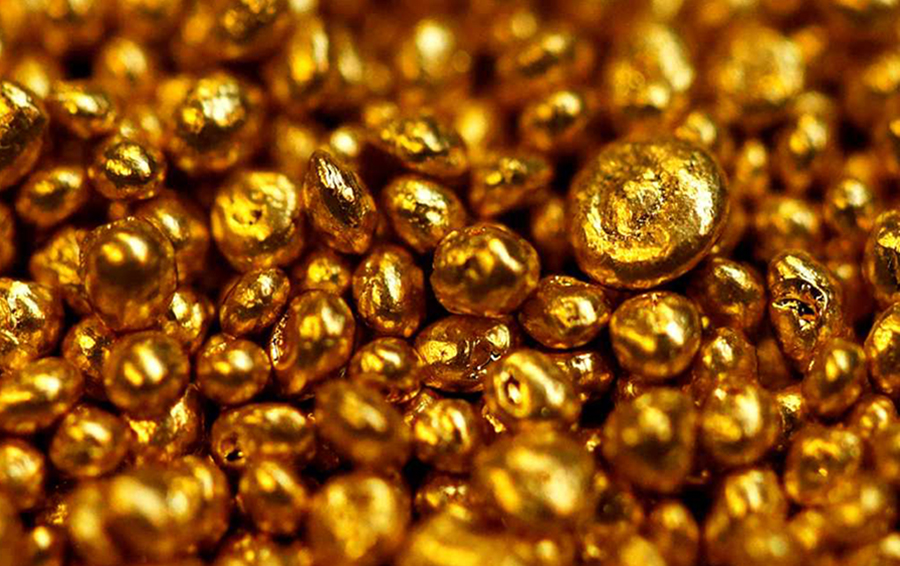 Gold futures prices soared to nine-year highs at London's trading session on Wednesday morning, rising to points not touched since September 2011. The prices were up by 0.70% to $1,856.60 by 5.16 GMT.
Gold traders and global investors are trooping in droves to safe haven hard assets like precious metals over growing concerns that the number of COVID-19 caseloads and deaths in major global economies continues to soar high, coupled with U.S Congress' plan for a new stimulus bill after the current one ends by the end of July 2020.
Quick Fact: It should be noted that the precious metal typically moves in the opposite direction from global stock markets, especially the American and European stock market. Humans are emotionally and physically drawn to gold. It provides a significant store of value. Global Investors buy gold mainly to hedge against inflation.
READ: Gold maintains key support level as investors adopt a wait-and-see attitude
Stephen Innes, Chief Global Market Strategist at AxiCorp, in a note to Nairametrics, explained the macros making the yellow metal price reaching record highs. He said:
"I am not sure why we gapped at the Comex night session open other than to suggest some sniper wanted to run some topside stops in low liquidity conditions as there were no clear headlines to support the move.
READ ALSO: BTC outperforms precious metals in H1 2020
"Gold hit 9-year high on fiscal stimulus, COVID-19 count, and a falling US dollar. The uptrend is firmly entrenched so the rally can continue.
"Gold markets continue to receive its jet fuel from two critical ingredients: government debt and central bank liquidity."
Crude oil prices drop by over 5%
Crude oil prices dropped more than 5% and falling below the key $40 per barrel support, at the American trading session mid-week
The slide is attributed to unexpectedly large U.S. crude oil inventories for last week reported by the government, which reinforced concerns about depleting demand for fuel amidst the worsening global outbreak of Covid-19.
At the time of writing, Brent crude traded at $39.44/Barrel down more than 5%.
Why crude oil prices are falling heavily now?
The macros weighing down on oil prices are reports coming from the EIA showing U.S. crude stockpiles gained 4.3 million barrels, against an increase of 1.23 million barrel as anticipated by energy analysts, showing there is soft demand for gasoline in the world's largest economy.
What next for Oil amid rising COVID-19 cases?
The market is feeling pressure amid rising COVID-19 cases in the United States and Europe, and also due to Libyan oil production.
Crude futures fell 1.9% in New York on Friday and posted their first weekly decline in three, according to Bloomberg. Libya lifted force majeure on its Ras Lanuf and Es Sider ports and oil output will surpass 1 million barrels a day in four weeks, according to the state-run National Oil Corp. A further increment in Libyan oil production will lead to more supply to an oversupplied market that is wrestling with a pandemic-induced sales decline.
This declaration comes in the wake of the ongoing tussles in the North African region, which marked a lasting truce arrangement.
READ: OPEC+ to reduce production cuts in August to 7.7 million barrels a day
Finance Minister, Faraj Boumtari, told Al-Jazeera that in recent years, the regular oil barricades in Libya have cost the nation a sum of US$130 billion in lost incomes.
The truce in Libya is just going to empower more production there and keep it consistent for some time, as the COVID-19 circumstance is not generally improving. Libya's oil industry has been tormented by battles, as opponent groups have been battling for authority over zones in Libya and its oil terminals and ports since the overturning of Muammar Gaddafi in 2011.
READ: Libya's output could destabilise OPEC's cuts and affect crude prices
In other news, Russia downplayed the likelihood that OPEC+ could expand its present 7.7 million barrels everyday production cuts in one year from now, as per Russian President Vladimir Putin. The remarks could be only jawboning to a market that is urgently looking for consolations that oil production will not increase excessively. However, Russia has in the past been hesitant to keep up its part of the oil production cuts; So, any notice that it is contemplating a slower tightening of the cuts is critical.
Russia had neglected to cut its own oil production to the level it consented to in 2019 and mid-2020. Given how oil production in the United States bounced back two weeks ago, however, it was still down from its March 13 high of 13.1 million bpd. U.S. oil production presently sits at 10.5 million bpd – 2.6 million bpd under those March highs, as indicated by the Energy Information Administration –
READ: 4 key reasons why Brent crude might slip back to $35 per barrel
China has assumed a critical function in supporting global oil demand as of late, by bringing in its most volumes since May. In contrast, there is a slow recovery in the remainder of Asia and poor refining margins. But how long would China be able to help the fragile global oil market, when demand outside China is weak, with the second wave of COVID-19 contaminations wrecking world economies.
In recent months, China's unrefined petroleum imports have not fallen under 11 million barrels per day (bpd), with June orders of 12.9 million bpd crushing the past record from May by more than 1.5 million bpd. The market is feeling pressure amid rising COVID-19 cases in the United States and Europe, and also due to Libyan oil production.
READ: Oil supply feared to drop by 3%, as new cases of COVID-19 infections increase
A few U.S. states detailed daily record increments in COVID-19 infections on Thursday, raising worries about future gasoline interest, while France extended curfews as the second wave of the pandemic compasses across Europe.  Oil prices rose last week when the House Speaker, Nancy Pelosi, spoke about the possibility of a stimulus package.
Oil supply feared to drop by 3%, as new cases of COVID-19 infections increase
Growing concern that oil supply could fall by 3% continues as a result of increasing cases of COVID-19 in the US and Europe.
There is a growing concern that oil supply will fall by 3%, escalating last week's losses as a result of growing cases of COVID-19 in the United States and Europe.
This has raised worries about the market conditions – the demand and supply of crude oil. The United States reported its highest number of new coronavirus infections in two days – Saturday inclusive, while in France, new cases hit a record of more than 50,000 on Sunday, underlining the severity of the outbreak.
On the supply side, Libya's National Oil Corp on Friday ended its force majeure on exports from two key ports and said production would reach 1 million barrels per day (bpd) in four weeks, a quicker ramp-up than many analysts had predicted.
OPEC+, a grouping of producers including the Organization of the Petroleum Exporting Countries (OPEC) and Russia, is also set to increase output by 2 million bpd in January 2021, after cutting production by a record amount earlier this year.
What you should know
Recently, Nairametrics reported that the oil prices had continued to decline as a result of worsening COVID-19 pandemic cases which are threatening to bring more restrictions on movement and consumption and ultimately hit demand for crude products.
What they are saying
According to Avtar Sandu, Senior Manager of Commodities at Phillip Futures in Singapore, "New barrels of Libyan oil come at a time when the crude oil market had just faced the disappointment from the recently concluded OPEC+ ministerial panel, when the organization made no new policy proposals."
Last week, Russian President, Vladimir Putin, indicated he may have to agree to extend OPEC+ oil production reductions if that could be beneficial in stabilizing the market.