Jumia sees competition from startups in growing African e-commerce market
Investors have experienced a couple of twists and turn since the stock debuted in New York.
One of Africa's leading e-commerce firms, Jumia Technologies AG, is facing a new set of competition from startups in the Africa e-commerce and logistics market, after the coronavirus pandemic increased the demand for online deliveries.
The Co-Chief Executive Officer of Jumia, Sacha Poignonnec revealed that the restrictions and lockdown, which were implemented by various countries as part of measures to contain the spread of the coronavirus, have attracted more entrepreneurs into the e-commerce business. He, however, demonstrated good sportsmanship, saying:
"Greater competition is to be welcomed, given there are still so few people in the region that transact online. I would rather grow the market than just try to take everything.''
READ MORE: Chelsea Football Club owner sells gold mining stake for $1.4 billion
Nairametrics had reported that Jumia reported a loss after tax of 37.6 million euros (N17 billion) in the second quarter of 2020. E-commerce firms were expected to be one of the major beneficiaries of the coronavirus pandemic as consumers, during the lockdown, moved towards online transactions to meet their essential needs.
However, the losses were an improvement on the 66.7 million euros that was reported for the corresponding period in 2019. Apparently, the firm is trying to dig itself out of a massive loss hole.
The Lagos-based online market place, which is listed on the New York Stock Exchange, was one of the pioneers of internet trading in sub-Saharan Africa. Unfortunately, the company's performance falls behind that of its peers around the world due to various challenges ranging from poor internet connection to now competition.
READ ALSO: PZ Cussons relaunches soap brand in desperate bid to re-capture market
Jumia investors have experienced a couple of twists and turns since the stock debuted in New York last year. Allegations of corruption, persistent losses in the Nigerian business and a damning short-seller report contributed to an initial share-price slump. But the coronavirus outbreak has helped to greatly increase market value this year.
It was reported earlier that one of the early investors in Jumia, MTN Group Ltd, was considering selling its stake in the business. Reacting to this, Poignonnec disclosed that Jumia may offer MTN's shares as part of a potential new equity offer within the next 3 years if the Johannesburg-based firm decides to sell.
READ MORE: COVID-19: Virgin Atlantic files for bankruptcy
He also revealed that expanding into food delivery business has helped to increase Jumia's sales and footprint in its African markets, which are led by Nigeria. This includes grocery and pharmacy orders as well as restaurants takeaways.
Download the Nairametrics News App
The logistics business unit of Jumai is another revenue stream as it is also now open to third parties who wish to use the firm's network of drivers to deliver packages.
FEC approves $1.96 billion for Kano-Niger Republic railway
The Federal Government has approved the sum of $1.96billion for the construction of Kano-Maradi railway.
The Federal Executive Council has approved the disbursement of $1.96 billion, for the railway line from Kano in Nigeria to Maradi in Niger Republic. The President will also commission the Warri-Itakpe standard gauge rail line, running through Kogi, Edo and Delta States.
This was announced by the Minister of Transport, Rotimi Amaechi, on Wednesday evening.
Explore the Nairametrics Research Website for Economic and Financial Data
@NGRPresident @Mbuhari will on Tuesday commission the Warri-Itakpe rail line which runs through Kogi, Edo and Delta States. This will set the stage for commencement of operations on that route.
Also, we've gotten approval for the construction of the Kano-Maradi & Dutse rail line.

— Chibuike.R. Amaechi (@ChibuikeAmaechi) September 23, 2020
Media aide to the President, Ajuri Ngelale, said, "The rail line will connect 3 states: Kano, Katsina & Jigawa. It moves from Kano to Dambatta, Kazaure, Daura, Mashi, Katsina, terminating in Maradi, Niger Republic. This financially empowers Nigeria as the import/export hub for Niger."
READ: NNPC to support alternative energy initiative by deploying CNG plants across the country
FEC Approves $1.96bn Kano-Maradi Railway:

"The rail line will connect 3 states: Kano, Katsina & Jigawa. It moves from Kano to Dambatta, Kazaure, Daura, Mashi, Katsina, terminating in Maradi, Niger Republic. This financially empowers Nigeria as the import/export hub for Niger." pic.twitter.com/aZVMoab95z

— Ajuri Ngelale (@AjuriNgelale) September 23, 2020
READ: Lagos-Ibadan Railway: NRC acquires 24 coaches for operations starting next month
Nairametrics reported in June, that China is set to approve the sum of $5.3 billion for the construction of the Ibadan-Kano rail line.
"The Chinese government and people have been very helpful to Nigeria. They have released $1.6 billion for Lagos-Ibadan standard gauge railway (SGR). They've agreed to approve and we hope that by October, they should be able to approve the $5.3 billion for the Federal Government so that we can commence and complete construction of Ibadan-Kano railway," Rotimi Amaechi said.
UK-based group to invest $245 million in 100 Nigerian businesses
A UK based organization is to partner local investment funds to disburse $245 million to 100 Nigerian businesses.
A UK-based development finance institution, CDC Group, has finalized plans to invest US$425 million as an aid to 100 businesses and 38,000 jobs in Nigeria.
This is sequel to its partnership with 40 investment funds such as Afreximbank, African Capital Alliance and Indoram, NAN reports
In a virtual visit to the country by the board of the organization led by Chief Executive, Nick O'Donohoe and Chairman, Graham Wrigley, the UK Government-funded organization stated that all earnings from its investments are ploughed back to improve the lives of millions of people in Africa and South Asia.
CDC Group noted that it paid a virtual visit to the Vice President of Nigeria, Prof. Yemi Osinbajo, and British High Commissioner to Nigeria, Catriona Laing, to discuss and ascertain the impact of CDC's aid to its investees through the COVID-19 crisis and understand how to stimulate recovery and growth.
The discussions also focused on CDC's own response to the pandemic through its preserved, strengthen and rebuild programme, the statement said
(READ MORE: WHO to secure initial COVID-19 vaccine for 20% of Africans)
Commenting on the rationale of the aid, the Chief Executive of the CDC Group, Nick O'Donohe said that, "Nigeria plays a key part in our strategy of partnership and investment for economic growth in West Africa. "Hosting our 2020 board trip– albeit virtually – in both markets is a testament to our commitment.
"Looking forward, we will continue to prioritise the post-COVID-19 recovery as part of the Build Back Better agenda.
"We are committed to supporting a deeper and more strategic bilateral partnership between the UK and Nigeria that is based on enhancing economic development, job creation, inclusion, trade and investment," O'Donohoe further remarked.
In a glowing tribute and commendation to the group, British High Commissioner to Nigeria, Catriona Laing CBE said CDC has been pivotal to creating jobs and supporting the growth of businesses by investing in the poorest countries across Africa, including Nigeria.
"CDC's commitment to the country signals to other UK investors that investing in Nigeria is possible and should be prioritized in order to help Nigeria and indeed, Africa, mitigate the impact of COVID-19," the envoy said.
Nigeria's manufacturing sector contracts for 5th consecutive month – CBN 
The CBN disclosed in its September PMI report that the manufacturing sector contracted.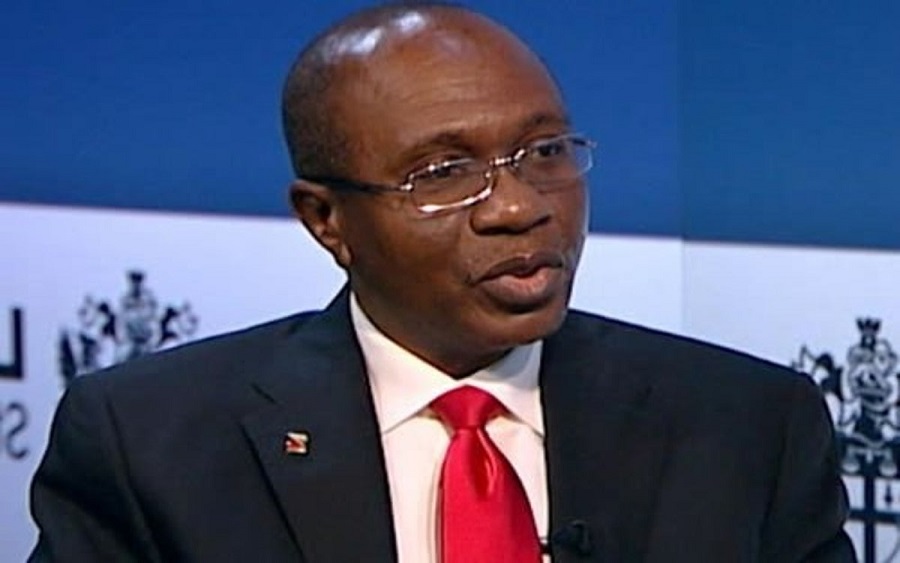 The Manufacturing Purchasing Managers' Index (PMI), in September 2020, has witnessed a contraction for the fifth consecutive month, as it stood at 46.9 index points. 
This was disclosed by the Central Bank of Nigeria (CBN), in its September PMI report released on Wednesday. 
READ: Nigeria's inflation rate hits 13.22% in August 2020, highest in 29 months
The report stated that, out of the 14 subsectors surveyed, 4 subsectors reported expansion (above 50% threshold) in the review month in the following order: 
Electrical equipment

 

Transportation equipment 

 

Cement, and

 

Nonmetallic mineral products

 
The paper product subsector was stable. 
READ: Emirates Airlines banned from operating in Nigeria
READ: U.S dollar drops, low U.S interest rates expected to persist for long
While the remaining 9 subsectors reported contraction (below 50% threshold) in the review month in the following order: 
Petroleum & coal products

 

Primary metal

 

Furniture & related products

 

Printing & related support activities

 

Food, beverage & tobacco products

 

Textile, apparel, leather & footwear

 

Chemical & pharmaceutical products;

 

Fabricated metal products and 

 

Plastics & rubber products

 
The Non-manufacturing sector PMI stood at 41.9 points in September 2020, indicating contraction in nonmanufacturing PMI, for the sixth consecutive month.