COVID-19: Virgin Atlantic files for bankruptcy
The airline is seeking protection under chapter 15 of the US bankruptcy code.
The  British airline, Virgin Atlantic, has filed for bankruptcy as the global aviation industry continues to grapple with the devastating effects of the Coronavirus pandemic.
According to a report by Daily Mirror, this recent action is coming after Virgin Australia filed for voluntary administration, a type of bankruptcy, in April.
An earlier appeal by the airline for a bailout from the British Government was turned down by ministers, leaving the airline in a race against time to secure new investment.
READ MORE: Aviation: Aviation sector grasps for stimulus in worst ever crisis
The airline's boss, Sir Richard Branson, even offered to pledge his Caribbean holiday island Necker in exchange for investment.
In the meantime, the airline said it will most likely run out of cash by September.
David Allison QC, for Virgin Atlantic Airways Limited, previously said: "The group's financial position has been severely affected by the ongoing Covid-19 pandemic, which has caused unprecedented disruption to the global aviation industry.''
''Passenger demand has plummeted to a level that would, until recently, have been unthinkable. As a result of the COVID-19 pandemic, the group is now undergoing a liquidity crisis.''
(READ MORE: Bristow Helicopters sacks about 100 pilots due to Coronavirus pandemic)
A spokesperson for Virgin Atlantic disclosed that the airline attended a court session on Tuesday as part of a solvent recapitalization process under 26(A) of the UK Companies Act 2006. That process would be going ahead with the support of the company's majority creditors.
The airline's official said, "Following the UK hearing held earlier today, ancillary proceedings in support of the solvent recapitalization were also filed in the US under their Chapter 15 process. These ancillary US proceedings have been commenced under provisions that allow US courts to recognize foreign restructuring processes.''
''In the case of Virgin Atlantic, the process we have asked to be recognized is a solvent restructuring of an English company under Part 26A of the English Companies Act 2006."
READ MORE: Exxon Mobil, Chevron record their worst losses in history
The UK based airline is seeking for protection under chapter 15 of the US bankruptcy code, which allows a foreign debtor to shield assets in the country.
This move is coming less than a month after the airline disclosed that it had agreed a rescue deal worth $1.6 billion to secure its future beyond the Coronavirus crisis. Under the arrangement, Virgin's boss, Richard Branson, would inject $200 million, with additional funds provided by investors and creditors.
This proposal needed to secure approval from creditors under a court-sanction process.
READ ALSO: Air Peace acquires B777 Aircraft, defends order of banned B737-Max8
Mr Allison told Justice Trower that the Virgin Atlantic Group has sound business model during a high court hearing on Tuesday.
It can be recalled that Virgin Atlantic, who have been heavily impacted by the coronavirus pandemic had put in some measures to ensure the future of the airline is safeguarded. Some of these measures include the reduction of its schedule to prioritize core routes based on demand, cut over 3,000 jobs and so on.
Aviation Unions threaten to shut airspace on Monday, as NLC insists on strike
All aviation workers are directed to withdraw their services at all aerodromes nationwide on 28th September 2020.
Major aviation unions in Nigeria have threatened to shut the nation's airspace in support of the Organised Labour nationwide industrial action expected to commence on Monday, September 28, 2020.
The unions are the National Union of Air Transport Employees, National Association of Aircraft Pilots and Engineers, Air Transport Services Senior Staff Association of Nigeria and the Association of Nigeria Aviation Professionals.
READ: NLC insists nationwide strike, protest to go ahead from September 28
This was disclosed by the General Secretary of the National Union of Aviation Employees, Aba Ocheme, in a statement, according to Vanguard.
The unions reportedly asked their members to withdraw services from all aerodromes nationwide indefinitely.
He said, "As such all workers in the aviation sector are hereby directed to withdraw their services at all aerodromes nationwide as from 00hrs of 28th September 2020 until otherwise communicated by the NLC/TUC or our unions. All workers shall comply."
READ: NLC hastens House of Reps to criminalise casualization of workers
Meanwhile, the Nigeria Labour Congress on Friday also insisted that it will go on with its planned mass action scheduled for Monday, September 28.
In a communique by its General Secretary, Comrade Emmanuel Ugboaja, the NLC asked its members across the nation to come out in large numbers to protest the increase in fuel and electricity prices.
The order was given despite a fresh court order obtained by the Federal Government, barring the NLC and the Trade Union Congress from embarking on their planned strike scheduled to commence on Monday.
READ: It would be difficult to find loans to finance rail to Niger Republic – Cheta Nwanze
Ugboaja explained that the NLC has asked all National Leadership of affiliates in Abuja to mobilise at least 2,000 of their members to Unity Fountain, Abuja for the mass rally which takes off at 7am.
Also, affiliates are expected to mobilise the same number of members to the NLC Sub-Secretariat, 29, Olajuwon Street, Yaba, Lagos, which is the take-off point for the Lagos action at 7am also.
Canada invites another 4,200 Express Entry candidates for permanent residency 
Canada has invited 4,200 immigration candidates to apply for permanent residency.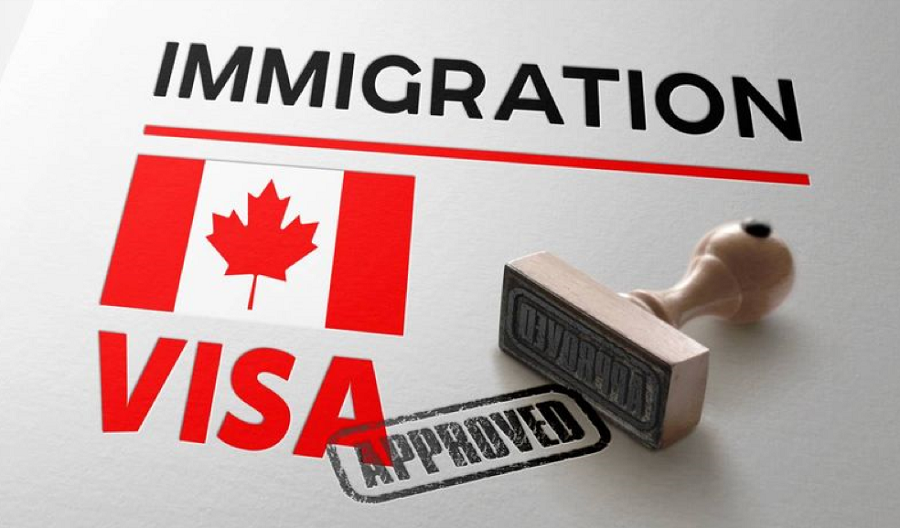 As countries around the world commence relaxation of ban on international travels, the Canadian government has issued another round of invitation to 4,200 Express Entry Candidates, to apply for its permanent residency. 
Canada held its 163rd Express Entry draw, inviting 4,200 immigration candidates to apply for permanent residence on September 16, being the second draw this month, with a comprehensive ranking system (CRS) score of 472. This is three points less than the previous draw held earlier in the month. 
This draw matches the 4,200 ITAs issued in an Express Entry round on September 2, which ties it for the second-biggest draw ever. The biggest draw issued 4,500 ITAs on February 19, 2020. The large number of invitations being issued by Canada is a strong indication that it remains committed to welcoming high levels of immigrants in 2021 and beyond. 
READ: Jobberman launches 'Best Match' product to get employers the right candidates, faster
The recent round of draw brings the total number of invitations issued this year to 74,150; a new record for this date, indicating an 86.4% success rate. 
 IRCC used its tie-break rule in this draw. The timestamp used was March 9, 2020, at 13:03:40 UTC. This means that all candidates with a CRS score above 472, as well as those candidates with scores of 472 who entered their profile in the Express Entry pool before the selected date and time, received an ITA in this invitation round. 
This rule is used to rank candidates, who have the same CRS score. A candidate's CRS score remains the primary factor in selecting candidates to be invited to apply for permanent residence. Factors that can affect the cut-off CRS score include the size of the draw (larger draws can produce a lower minimum CRS score), and the time between draws (shorter periods between draws can help to lower the CRS score). 
READ: 13.9 million Nigerian youth are unemployed – NBS
How it works
Express Entry, is the application system that manages the pool of candidates for Canada's three main economic immigration classes — the Federal Skilled Worker Program (FSWP), the Federal Skilled Trades Program (FSTP), and the Canadian Experience Class (CEC). The highest-ranked candidates in the Express Entry pool are issued ITAs in regular invitation rounds. 
A set number of the highest-ranked candidates are invited to apply for Canadian permanent residence, through regular draws from the pool. These invitation rounds typically take place every two weeks, and the vast majority involve candidates from all three Express Entry-managed categories. 
Eligible candidates for each program are issued a score under Express Entry's CRS, which awards points for factors such as age, education, skilled work experience, and proficiency in English or French. 
While a job offer is not required in order to be eligible under the Express Entry system, the CRS does award additional points to candidates who have one. It is worth noting that the Government of Canada has a processing standard of six months for permanent residence applications, filed through the Express Entry system. 
Nigerians trooping to Canada
According to the report, Nigeria was the fifth highest country, that migrated into Canada in the month of July 2020, behind India, China, Philippines, and Pakistan. This is an indication, that Nigerians are taking every opportunity possible to move into other countries of the world, perceived to give better opportunities in terms of education, career growth, sufficient earnings, amongst others. 
A recent report published by CEOWorld Magazine, reveals that Canada is the third world's best country to start a career in 2020, which is why many people around the world would troop in numbers, seeking to migrate to the country, while Nigeria on the other hand ranks bottom four, with the likes of Libya, Syria, and Yemen. 
Hotels in Nigeria are on the verge of collapse
Hotels in Nigeria are on the verge of collapsing following rising operating costs
Big hotels in Nigeria are facing an existential crisis that could force some of them to collapse on the weight of rising operating expenses, without any revenue to absorb.
Reports from four of the major listed hotels on the Nigerian Stock Exchange, reveals a revenue decline of nearly 90%, due to a fall out of the COVID-19 induced lockdowns. The dire state of their financials has forced some of the hotels to consider massive job cuts, and cost reduction measures in a bid to survive. For most of them, it is either they take drastic actions, or face the consequences associated with piling losses and unpaid debts.
Since the breakout of COVID-19 in March 2020; the FG approved lockdown in Abuja and Lagos State, forced all the major hotels to shut down, a bitter sacrifice by the hospitality sector, as the government sought to contain the spread of the virus.
READ: Can Agriculture replace Oil in Nigeria?
The lockdown effect on the results of these companies is reflective in the Q2 results of the main listed companies. According to the data, Ikeja Hotels (Sheraton), Tourist Company of Nigeria (Federal Palace), Capital Hotels (Abuja Sheraton), and Transcorp Hilton Hotel Plc have all lost 90% of their revenue in the three months preceding June 2020.
The hotels earned a combined revenue of N1 billion in the quarter, compared to N10.2 billion in the corresponding period of 2019. They are all wallowing in losses of over N4.7 billion for the quarter alone. Combined, they have about 3,502 employees as of 2019.
READ: Thomas Cook's bankruptcy threatens tourism 
The situation in the hospitality sector is not only restricted to these four hotels. The same can be said for tens of other major hotels in Nigeria. In the latest Q2 GDP report published by the Bureau of Statistics; the Accommodation and food services business, which hotels belong to, recorded a GDP contraction of over 40%. Except for transportation and storage, which posted a 49% contraction, it is by far the worst in the country.
The Managing Director, Transcorp Hotels Plc, Mrs. Dupe Olusola, disclosed this during a Press Conference on Thursday, "The impact of COVID-19 on the business is like nothing the company has ever witnessed. The hotel and hospitality industry in Nigeria has never faced a crisis that brought travel to a standstill, including the Ebola Virus outbreak of 2014 or the recession of 2016. The slow pick up of international travels, restriction on large gatherings, the switch to virtual meetings, and fear of the virus, has drastically reduced demand for our hotels and occupancy levels to its lowest – less than 5%."
READ: Nike stocks post gains, women's apparel division grow by 200%
Hotels across Africa also face a similar fate, but could likely fair better when the dust settles. Unlike in Nigeria, hotels in Kenya, Egypt, and even South Africa can rely on local tourism to drive occupancy rates. But in Nigeria, locals prefer smaller mushrooms hotels that are cheaper, and often well-furnished to meet their needs. Nigerian hotels, on the other hand, rely on commercial room sales, driven by the influx of business and leisure travels into the country.
With several airlines yet to fully operate due to reciprocal bans, it is highly unlikely that things will improve anytime soon.
How to avoid a collapse
To avoid an imminent collapse, the hotels need to do what is required in times like these. Explore new sources of revenues, and drastically reduce overheads. For starters, furloughing headcount will be top on the table, as services of employees who have no one to serve won't be currently required.
It is a tough decision to make for these hotels, considering that the employees that will be affected, face an even worse outlook due to the economic crunch, which is likely to remain for years to come. Mrs. Olusola of Transcorp provides a first-hand insight.
READ: Jumia request tax break for hospitality business
"Despite the losses incurred, we have fulfilled our obligations to staff. At the inception of the pandemic, we maintained a 100% salary payment to our over 900 employees in March and April. We also activated various cost-saving initiatives, such as renegotiations of service contracts and restructuring of our loans. We suspended further commitment to buy fixed assets and operating equipment, as well as reduced our energy consumption and maintenance costs. Despite undertaking these, it has become apparent that more fundamental changes need to be made, for the business to survive. To this end, our workforce headcount will be reduced by at least 40%, and our reward system will be optimized."
READ: EXPLAINED: The reasons why many Nigerian startups fail
Hotels also need to cut down on other overheads. Food costs would have to be reined in, while also renegotiating inefficient pricing on purchase orders. Hotels will also have to renegotiate bank loans and explore capital raising efforts, to avoid further damage to their balance sheets. Lobbying a cash strapped government may seem futile, but hotel owners should push for intervention loans from the central bank, giving them enough buffer and financial stability to weather the storm.
READ: Key 'side-hustles' Nigerian Bankers supplement their income with
With hotels reopening gradually, there is likely going to be stiff competition among the big brands, tempting them to undercut each other through pricing. Rather than cut prices, the prices should be adjusted on the naira side, to cater to the effect of the recent devaluation. This means foreign visitors will not witness a dollar increase in room rates, whilst the hotels will earn more on the naira side to deal with inflation.
Explore the Nairametrics Research Website for Economic and Financial Data
These are the plausible and painful options available to branded hotel operators, if they are to avoid a collapse. Without bailouts and government support, management of these hotels needs to take urgent action, to reduce the impairments of shareholder valuations.