Air Peace to recall some sacked pilots after Minister's intervention
Air Peace had trained over 80 pilots, giving its staff the best remuneration package.
Air Peace would soon recall some of the pilots that were sacked recently. This coming after the Minister of Aviation, Hadi Sirika had intervened.
This was disclosed by the Ministry of Aviation via its Twitter handle on Tuesday.
The recall was the fall-out of an intervention meeting called by the Minister between the airline management and the leadership of the National Association of Airline Pilots and Engineers (NAAPE) held in his office on Tuesday.
Back story: Nairametrics reported as Nigerians woke up to the news that Air Peace had sacked about 70 pilots under its employment across its fleet and also reduced staff salaries by 40%. The airline said the exercise was due to the devastating impact of the Coronavirus pandemic on its business.
It added that the move was made to protect the majority of the existing jobs and the possibility of creating new ones in the future, as well as ensuring the survival of the airline.
In the verbal agreement, Chairman, Air Peace, Chief Allen Onyema acceded to the Minister's appeal for the recall of the maximum number of pilots that the airline can accommodate without going under.
Chairman, NAAPE, Galadima Abednego explained that as a union it was a painful thing to see a large number of their members thrown into the labour market, and further appealed to employers of labour to see the union members as partners, and not adversaries.
On his own, Onyema expressed his sadness and disappointment over what he called the ingratitude of some of the airline's pilots after everything is done to make them comfortable on their jobs.
He recalled how Air Peace had trained over 80 pilots and an equal number of aircraft engineers, giving its staff the best remuneration package within the sector only for them to disappoint at a time their understanding was needed.
He however commended Senator Hadi Sirika for providing the required leadership to the industry and promised his full cooperation in ensuring the growth of the aviation sector in Nigeria.
The Aviation Minister called for the understanding of everyone, especially the Labour unions, of the prevailing situation in the aviation industry, saying it was not the time for unnecessary upheavals.
AIR PEACE TO RECALL SOME SACKED PILOTS, AS SIRIKA INTERVENES

Respite has come the way of some of the pilots recently sacked by the management of Air Peace, as many of them would soon be recalled to their jobs.

— Federal Ministry of Aviation, Nigeria (@fmaviationng) August 11, 2020
He commended Chief Onyema for his enormous contributions in developing the industry, but appealed to him to recall the maximum number of the sacked pilots that the airline can comfortably accommodate in the prevailing circumstances to which airline operator agreed.
Hotels in Nigeria are on the verge of collapse
Hotels in Nigeria are on the verge of collapsing following rising operating costs
Big hotels in Nigeria are facing an existential crisis that could force some of them to collapse on the weight of rising operating expenses, without any revenue to absorb.
Reports from four of the major listed hotels on the Nigerian Stock Exchange, reveals a revenue decline of nearly 90%, due to a fall out of the COVID-19 induced lockdowns. The dire state of their financials has forced some of the hotels to consider massive job cuts, and cost reduction measures in a bid to survive. For most of them, it is either they take drastic actions, or face the consequences associated with piling losses and unpaid debts.
Since the breakout of COVID-19 in March 2020; the FG approved lockdown in Abuja and Lagos State, forced all the major hotels to shut down, a bitter sacrifice by the hospitality sector, as the government sought to contain the spread of the virus.
The lockdown effect on the results of these companies is reflective in the Q2 results of the main listed companies. According to the data, Ikeja Hotels (Sheraton), Tourist Company of Nigeria (Federal Palace), Capital Hotels (Abuja Sheraton), and Transcorp Hilton Hotel Plc have all lost 90% of their revenue in the three months preceding June 2020.
The hotels earned a combined revenue of N1 billion in the quarter, compared to N10.2 billion in the corresponding period of 2019. They are all wallowing in losses of over N4.7 billion for the quarter alone. Combined, they have about 3,502 employees as of 2019.
The situation in the hospitality sector is not only restricted to these four hotels. The same can be said for tens of other major hotels in Nigeria. In the latest Q2 GDP report published by the Bureau of Statistics; the Accommodation and food services business, which hotels belong to, recorded a GDP contraction of over 40%. Except for transportation and storage, which posted a 49% contraction, it is by far the worst in the country.
The Managing Director, Transcorp Hotels Plc, Mrs. Dupe Olusola, disclosed this during a Press Conference on Thursday, "The impact of COVID-19 on the business is like nothing the company has ever witnessed. The hotel and hospitality industry in Nigeria has never faced a crisis that brought travel to a standstill, including the Ebola Virus outbreak of 2014 or the recession of 2016. The slow pick up of international travels, restriction on large gatherings, the switch to virtual meetings, and fear of the virus, has drastically reduced demand for our hotels and occupancy levels to its lowest – less than 5%."
Hotels across Africa also face a similar fate, but could likely fair better when the dust settles. Unlike in Nigeria, hotels in Kenya, Egypt, and even South Africa can rely on local tourism to drive occupancy rates. But in Nigeria, locals prefer smaller mushrooms hotels that are cheaper, and often well-furnished to meet their needs. Nigerian hotels, on the other hand, rely on commercial room sales, driven by the influx of business and leisure travels into the country.
With several airlines yet to fully operate due to reciprocal bans, it is highly unlikely that things will improve anytime soon.
How to avoid a collapse
To avoid an imminent collapse, the hotels need to do what is required in times like these. Explore new sources of revenues, and drastically reduce overheads. For starters, furloughing headcount will be top on the table, as services of employees who have no one to serve won't be currently required.
It is a tough decision to make for these hotels, considering that the employees that will be affected, face an even worse outlook due to the economic crunch, which is likely to remain for years to come. Mrs. Olusola of Transcorp provides a first-hand insight,
"Despite the losses incurred, we have fulfilled our obligations to staff. At the inception of the pandemic, we maintained a 100% salary payment to our over 900 employees in March and April. We also activated various cost-saving initiatives, such as renegotiations of service contracts and restructuring of our loans. We suspended further commitment to buy fixed assets and operating equipment, as well as reduced our energy consumption and maintenance costs. Despite undertaking these, it has become apparent that more fundamental changes need to be made, for the business to survive. To this end, our workforce headcount will be reduced by at least 40%, and our reward system will be optimized."
Hotels also need to cut down on other overheads. Food costs would have to be reined in, while also renegotiating inefficient pricing on purchase orders. Hotels will also have to renegotiate bank loans and explore capital raising efforts, to avoid further damage to their balance sheets. Lobbying a cash strapped government may seem futile, but hotel owners should push for intervention loans from the central bank, giving them enough buffer and financial stability to weather the storm.
With hotels reopening gradually, there is likely going to be stiff competition among the big brands, tempting them to undercut each other through pricing. Rather than cut prices, the prices should be adjusted on the naira side, to cater to the effect of the recent devaluation. This means foreign visitors will not witness a dollar increase in room rates, whilst the hotels will earn more on the naira side to deal with inflation.
These are the plausible and painful options available to branded hotel operators, if they are to avoid a collapse. Without bailouts and government support, management of these hotels needs to take urgent action, to reduce the impairments of shareholder valuations.
How to apply for Canadian Permanent Residency on your own 
This simple procedure might just be what you need for a seamless and less stressful immigration to Canada.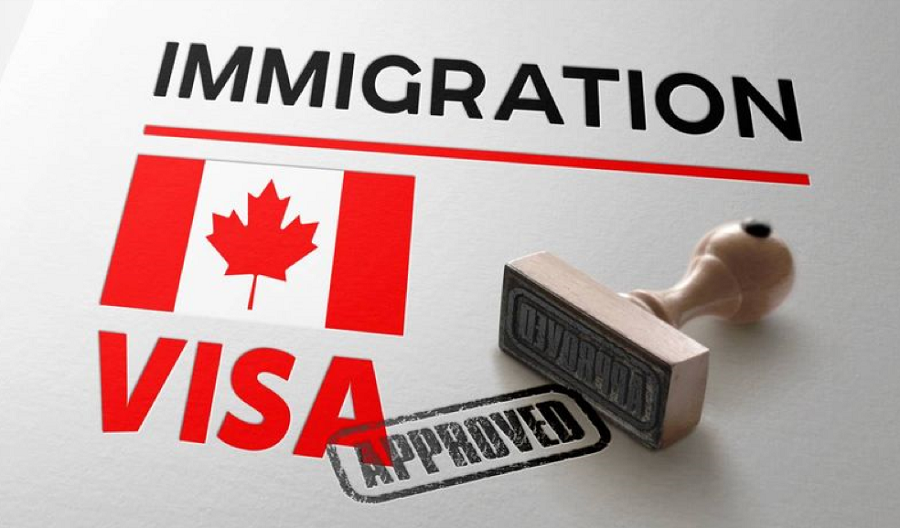 Canada is seen as a land of greener pastures for Nigerians, and many other citizens of developing nations, seeking to migrate to other countries, in search of work, education, and a better life. Meanwhile, we live in a world of endless opportunities, as so many people can move, travel, and build a life in a totally different place, from where they were born. 
Countries like Canada, have impressive policies, that allow other skilled nationals to earn permits to live and work there. The major means for Nigerian nationals to migrate to Canada is through Express Entry. It is an online system that the Canadian government uses to manage permanent residence applications.  
READ: Canada invites 7,200 Candidates to apply for Permanent Residency in its November draws 
Below is a snapshot of the process.
Synopsis
The first step is to enter the Express Entry pool.

 

To do this, you will need to take an English test, and get your educational credentials assessed.

 

Once you're in the pool, you will be given a score based on factors such as your age, education, work experience

,

 and language proficiency.

 

You may then be invited by the Canadian government

, 

to apply for permanent residence

,

 as part of one of the regularly held Express Entry draws

.

 
Explore the Nairametrics Research Website for Economic and Financial Data
To further help our readers understand the process more, these are the details on how to go about it. Of course, this article cannot cover every single aspect of immigrating to Canada. However, if you want to know more about the Express Entry process to move to Canada, this is for you. 
Step 1a – Take the quiz to find out if you are eligible 
Cost: FREE 
The quiz is simple and you can do it by yourself here. If you have not done a language test before, give yourself a hypothetical test score, and fill out your other information. I recommend that you give yourself a test score lower than what you think you may get, so you can gauge the amount of room you have to play around with. 
Step 1b – Find out your work NOC (National Occupational Classification) 
This is important because you can only claim work history in one NOC, which means that if you've jumped around from one job description to the other, you will need to choose the one you have acquired the longest experience at. It is okay if you've changed jobs, but as long as your jobs have all been in one NOC, they count. Find your NOC here. 
READ: Nigeria seeks bank documents of former President, others over $9.6 billion P&ID case
Step 2 – Register for the language test – IELTS General, etc. 
Cost: N75,000 for Nigerians 
Time Required: 2 to 3 months 
If you are eligible based on the quiz above, the next step is to register for the language test. Everyone applying for Canadian PR has to take a language test, to show proficiency in either French or English. You get bonus points if you can prove both! I recommend that you give yourself a two to three-month window to prepare for the language test.  
For most people, this is the only thing you have in your control. Your age isn't going to change, your work history won't change much, and you may need a few years to get an additional degree. So, even though you have been speaking English all your life, IELTS General and others are standardized tests, and you have to know how they want you to answer the questions asked.  
The most common test for English Language is IELTS General (you cannot use IELTS Academic for immigration purposes), but it isn't the only one. See the approved language tests for Canadian PR here. This is the official site to register for IELTS with British Council. You can also choose between paper-based and computer-based tests, which are both delivered in any of their official test centers, as desired by you. 
Here are practice tests to help you prepare for the IELTS General test. Do not take these practice guides for granted. They go a long way in ensuring you pass the test. 
READ: Applications for Canadian Permanent Residency hit 35,100 in 5-months
Step 3 – Prepare your documents for Educational Credential Assessment (ECA) 
Cost: from USD230/CAD305/N87,400 
Time Required: 2 months  
Use the two or three months of IELTS preparation, to also prepare your degree evaluation, so you can save time. Everyone who goes to school outside of Canada must go through this process. The Canadian IRCC has a list of certified organizations, that can verify your degree and equate it with a Canadian one. The list of organizations can be found here. The most common organization is World Education Services (WES). Basically, they need to say that your degree is equivalent to so-so-and-so degree in Canada. 
You can decide to evaluate your most recent degree or all your degrees. The IRCC only requires your most recent degree (your highest degree). However, you need to figure out what works best for you. It is important to note that, if you evaluate multiple degrees under one WES profile, it costs the same as evaluating only one degree. This is the process: 
Register an account with WES here.

 

Fill out a profile and provide information about your degree(s). Please, make sure every detail is correct and you cross-check a couple of times.

 

Pay the evaluation fee of CAD220

,

 and the courier fee of CAD85 (for them to ship your evaluation back to you). I recommend you pay the CAD85 courier fee

,

 instead of the CAD7 regular postage fee

,

 so that when your evaluation is returned, it is returned speedily

, 

securely

, 

and doesn't get stuck in the local post system. As soon as you pay, you will receive a unique WES Number.

 
Note: When you put in all your degree details, the WES system will automatically pull out the documents you are required to send to them for verification. For most countries, only transcripts are required. Unfortunately, those with Nigerian degrees are required to provide a whole lot more, due to a number of people sending in falsified documents. List of requirements for Nigerian degrees: 
Degree Certificate

 

Academic Transcripts

 

Final Secondary Examination Results

 

WAEC/NECO Scratch Card

 
The requirements were changed in 2018, when they could no longer take the increasing number of fraudulent documents coming in from Nigeria. 
Apply for your transcripts and documents. If your school has a cut-throat process, all the more reason to ensure that you have enough time to go through this process. Also, remember to factor in the cost of requesting transcripts.

 

Send your required documents to WES. Make sure you follow all the instructions. All transcripts and documents must be sealed and signed

,

 or stamped across the seal fold of the envelope

,

 and every envelope must have your WES number on it. Courier shipping via DHL

,

 from Lagos to the WES Toronto office costs about $65 or CAD86 or N2

4

,

7

00.

 

Wait for WES to receive your documents and complete your verification. It takes 20 working days from when they receive all your required document

,

 for them to send you an evaluation report. This is the report that you need for your Canadian PR application.

 
Step 4 – Take your IELTS Test & Get Results 
Time Required: 13 Days 
Your speaking test will be on a different date from your writing, reading and listening tests. You will receive an email a few weeks to your test date, with details of your speaking test (usually the speaking test is the same week as your main test date). All the other three tests will be on the day you chose when you registered. You will be able to pick up your results 13 days after your main test date. 
Step 5 – Create an Online Express Entry Profile 
Now that you have your WES evaluation report and your language test results, you are ready to create an Express Entry profile here. You can use this tool to find out what your exact CRS Score will be,  by just filling the questionnaires with your results. That way, you have an idea whether you stand a high chance in the pool or not. 
This profile will close within 60 days of opening, if you do not submit, so try to complete it as soon as you can. You will be asked personal information, work history, test scores, degree details, etc. All these details will add up to give you a Comprehensive Ranking System (CRS) Score. Make sure you are truthful and consistent. As soon as you complete and cross-check your Express Entry profile, go ahead and submit it. 
Step 6 – Wait for an Invitation to Apply (ITA) 
Time Required: minimum of 1 day 
Every two weeks, a draw is made from the pool of submitted Express Entry profiles. This draw is done to offer ITAs to candidates. An ITA basically says, "you can now begin the official application process for PR." The exact cut-off score is determined by the number of selections the committee plans to choose from that draw. For example, if they need 3,500 selections from that draw, they pick the highest 3,500 candidates in the pool on that date, and the score of the 3500th person becomes the cut-off score. If there is a tie for the 3500th person, they use factors like date and time of submission to break the tie. Just as a guideline, the cut-off scores for August and September 2020 were 476 (Aug 5) and 475 (Sep 2) respectively. 
If you are one of the top candidates, you can receive an ITA in the next draw, from when you submit your profile. Technically, if you submit your profile today and the draw is tomorrow, you can get an ITA in one day. However, if your score falls short, you can stay in the pull, and keep doing other things to boost your score. See a detailed explanation on ways to improve your score, while you're in the Express Entry pool. After 12 months, if you don't get selected from the pool, it will expire and you will have to create a new one. 
Also, while waiting for an ITA, you can register in the Job Bank, and start looking for jobs. 
Step 7 – Apply for Canadian Permanent Residency 
Cost: USD785/CAD1,040/N298,300 per adult applicant  
Time Required: 6 months. 
Now that you have been invited to apply, you will need to prepare your application and submit all your documents. It is important to note that your fee of CAD1,040, is split into CAD550 application fee and CAD490, right to permanent residence fee. If you do not successfully get PR, the CAD490 will be refunded to you. You only have 60 days to complete this application! 
Documents Required: 
Application Fee (see above)

 

Test Results

 

Academic Verification Report

 

Digital Photographs

 

Medical Examination: Every country has an approved list of panel physicians

,

 who can provide a medical examination. In Nigeria, there are three in Lagos and one in Abuja

,

 the costs may vary slightly. 

 
Police Certificates: If you have lived in a country for more than 6 months in a row, within the last 10 years, you have to include police reports from each of those countries (including your home country, where you currently live). The cost of obtaining a police certificate will differ based on where you live

,

 and where you are requesting one from. See how to get a police certificate in each country.

 

Passport Biodata Page

 

Reference or Experience Work Letter: 

Y

our former and current employers listed on your Express Entry 

Profile;

 must all provide letters to prove your work history with them.

 

Proof of Funds: 

Y

ou must provide a letter from your bank vouching for the availability of funds required for relocation. These are the amount required for relocation:

 
1 Family Member (you alone): CAD12,669 or N3.69 million. 
2 Family Members: CAD15,772 or N4.31 million. 
3 Family Members: CAD19,390 or N5.65 million. 
4 Family Members: CAD23,542 or N6.86 million. 
5 Family Members: CAD26,701 or N7.78 million. 
6 Family Members: CAD30,114 or N8.77 million. 
7 Family Members: CAD33,528 or N9.77 million. 
For each additional family member: CAD3,414 or N994,000. 
Other Documents: Depending on whether you have children, you are divorced, married, and so on, there is a host of other documents required

,

 including name change certificate, birth certificate of child(ren), marriage certificate

 

etc. Find the full details 

here

.

 
Once you have all your complete documents, you will be able to fill out your application on the portal and upload scanned copies of all your documents. Make sure you follow the guidelines for clarity, size and resolution of all documents. You will also be able to make your payment. 
Step 8 – Bio-metrics 
At some point, you may be called to submit your bio metrics at a local embassy or VFS. 
Step 9 – Wait and live your life! 
According to the IRCC, 80% of all applicants receive a response within 6 months. Don't spend 6 months worrying. Just go about your business. You can log into your profile from time to time to check what stage your application has reached. For some people, it comes in 2 months and for others, it takes 6 months! It doesn't matter, just keep living your life. 
Step 9 – Receive a PPR – Passport Request email – Ready for Visa 
Once you get this letter, you can send in your passports. Your PR approval will also come with a deadline, when you have to enter into Canada or else your PR will be invalidated. This is usually between 6 months to 1 year from the approval. You are ready to go! 
---
NOTE: This article is a revamped content written by Funmi Oyatogun in 2019. 
Funmi Oyatogun is a travel expert/consultant with TVP Adventure, and also the Owner/Publisher of funmioyatogun.com. She is on Instagram @funmioyatogun. 
FG lists approved COVID-19 test centres for international travellers, to sanction airlines over non-compliance
The NCAA also warned airlines to desist from flouting COVID-19 protocols.
The Federal Government has listed the approved COVID-19 test centres for international travellers. This was disclosed by the Federal Airports Authority of Nigeria (FAAN) via its Twitter handle on Monday.
According to the agency, some of the 68 centres are: EHA Clinics, The 54gene COVID-19 mobile laboratory, Medicaid Radio-diagnostics Centre, FCT Abuja; SynLab Ikeja, VI, Lekki; 54Gene Lekki, Medbury Medical Services, Imeja & Lekki; Clina Lancet, Maryland, and Biologix Medical Services, Anthony, Lagos, among others.
READ ALSO: Air Peace describes investigation on its aircraft as a "witch-hunt"
Approved #COVID-19 Test Centres For International Travelers.https://t.co/7wSiyfCm7G pic.twitter.com/73idKTEZrx

— Federal Airports Authority of Nigeria (@FAAN_Official) September 21, 2020
Also, the FG through the Nigerian Civil Aviation Authority (NCAA) has threatened to revoke the licenses of domestic airline operators over non-compliance with the COVID-19 protocols.
Director-General, NCAA, Mr Musa Nuhu, issued the warning in a letter to all operators (DG39/20), with reference NCAA/DG/AIR/11/16/267 on Monday.
READ: The nature of Nigeria's ban on Boeing 737 Max 8
Nuhu said the warning was made necessary because some domestic airlines had been flouting the protocols.
According to him, the continuous non-compliance with the COVID-19 protocols would attract severe penalties up to and including cancellation of approval to resume domestic operations.
READ: Nigeria's inflation rate hits 13.22% in August 2020, highest in 29 months
He said: "It has been brought to the notice of the Nigerian Civil Aviation Authority that some domestic airline operators have not been complying with the COVID-19 protocols.
"These protocols were released through All Operators Letter (AOL) DG035/20 ref. NCAA/DG/AIR/ 11/16/260, dated Sept. 4 and an Advisory Circular (AC) NCAA-AC-AMS-006, also dated Sept. 4.
Explore the Nairametrics Research Website for Economic and Financial Data
"Approval for resumption of domestic operations are predicated on compliance with the above protocols."
Nuhu added that this was a warning to all domestic operators who were not in compliance to desist from such acts immediately.