FG commences process of resumption of international flight operations in weeks
The government has expressed its readiness to reopen the nation's airspace in a matter of weeks.
The Federal Government has commenced the process of gradual resumption of international flight operations which were suspended as part of measures to contain the spread of the COVID-19.
Airport authorities have expressed their readiness to reopen the nation's airspace in a matter of weeks rather than months.
During a briefing on Thursday, the National Coordinator of the Presidential Task Force (PTF) on COVID-19, Sani Aliyu, said that approvals have been given for aviation authorities to commence the process for the resumption of international flight operations.
READ MORE: Chinese Loans: Clauses are international standard terms – Amaechi
Aliyu revealed that the Nigerian Civil Aviation Authority (NCAA), other aviation agencies and the airlines, are to come up with a safe process through which airlines operating international flights can resume operations.
The PTF National Coordinator further disclosed:
"For international travel, we have made recommendations to the aviation industry to commence the process for reopening international airports, provided all existing international and local COVID-19 protocols are in place.
"We have modified the protocol for passenger arrivals at the airports. Domestic passengers arriving at the airports are advised to arrive one hour before their flights and three hours before international flights when this restarts."
READ MORE: COVID-19: WHO says there is no 'zero risk' for countries easing travel restrictions
He said passengers arriving for domestic flights can now arrive an hour and a half before departure, while international flight passengers are to arrive 3 hours before departure.
In his statement earlier, the Chairman of the Presidential Task Force (PTF) on COVID-19, who also doubles as the Secretary to Government of the Federation, Boss Mustapha, had disclosed that the major changes being proposed in the eased lockdown were aimed at achieving gradual reopening of international flight operations within parameters.
It also includes reopening of rail transportation within established parameters and the granting of permissions to exit classes to resume ahead of examinations.
READ ALSO: UN's COVID-19 basket fund donates N26 billion worth of medical supplies to FG
In his own contribution, the Minister for Aviation, Hadi Sirika, said that the decision to resume flight operations was not purely an aviation problem, as it had to do with health.
He revealed that the PTF had set up a technical committee that would deliberate on the date that all the stakeholders in international air transport would be happy to start operations.
While sharing in the pain of Nigerians, Hadi Sirika admitted that the closure of the international air space had separated families and friends, denied people access to hospitals and schools abroad as well as denied them access to their businesses.
READ MORE: Okonjo-Iweala gets Organised private sector's endorsement for WTO job
President Biden directs international air travelers must quarantine upon arrival
President Joe Biden has directed international air travellers to quarantine upon arrival in the United States.
The United States President Joe Biden has issued an executive order on Thursday that makes it mandatory for international air travellers to quarantine upon arrival in the US.
Similarly, the executive order also includes a directive that all interstate travellers in the US will be expected to wear a face mask. This travel order applies to airports and planes, trains, ferries, intercity buses and public transportation, but grants them the ability to issue exemptions.
READ: Here is reason Turkish Airlines was allowed to land in Abuja 
What the US President is saying in the executive order
According to a report from Reuters, President Biden's order says, ''To the extent, feasible air travellers must comply with applicable U.S. Centers for Disease Control and Prevention (CDC) guidelines concerning international travel 'including recommended periods of self-quarantine."
However, the executive order does not explain how it will be enforced as the implementation still remains quite hazy.
READ: A Joe Biden presidency and its impact on Nigeria's oil
The order also directs US agencies to engage with Canada and Mexico on public health protocols for land ports of entry including implementing CDC guidelines. Almost all non-essential travel at US land borders with Canada and Mexico has been suspended till February 21.
The CDC recommends a 7-day quarantine for people arriving in the United States from nearly all countries.
READ: Biden reverses US immigration ban on Nigeria, others
Biden is directing agencies to reconsider international contact tracing requirements for U.S.-bound passengers, which was abandoned by the Trump White House, as well as the possibility of follow-up Covid-19 testing for travellers after they arrive in the United States.
In addition, the US President has also directed that all travellers including US citizens, will be required to show proof of a negative Covid-19 test before entering the country from abroad in an order that underscores the CDC policy announced last week.
READ: Air travellers across Nigerian Airports hit 8.5 million in 6-month
What you should know
It can be recalled that the Trump administration had resisted calls for the enforcement of a mask-wearing requirement.
The Biden administration has also announced that it would reimpose coronavirus-related ban on most non-U.S. citizens arriving from European Union, Brazil, the United Kingdom.
This follows the lifting of the restrictions by former US President, Donald Trump through an executive order on Monday.
Biden reverses US immigration ban on Nigeria, others
US President, Joe Biden has signed an executive order to repeal the immigrant visa ban on Nigeria and others.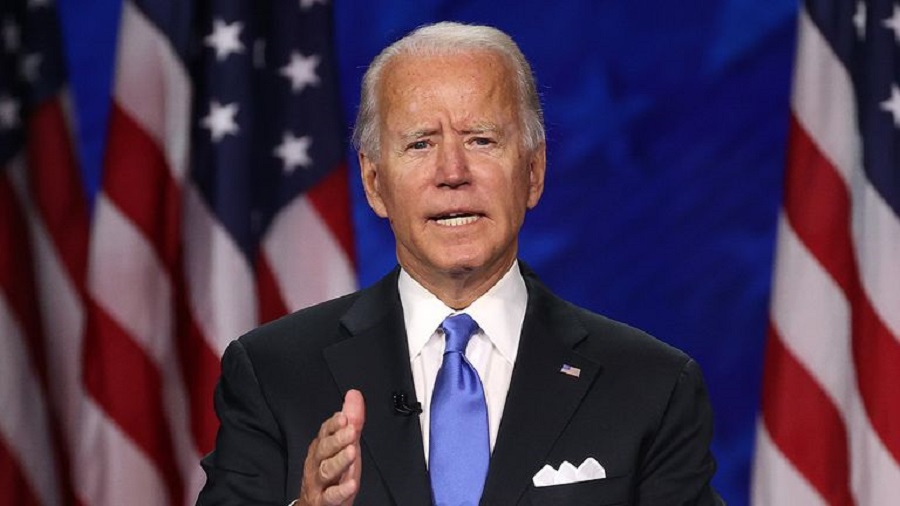 Newly-elected President, Joe Biden has signed his first executive orders as US President including reversing a Donald Trump-administration travel ban on 13 countries which were mainly Muslim and African nations.
Biden's executive orders, amongst other acts, also returns the US back to the Paris Climate agreement and stopping the construction of the border wall with Mexico.
This was disclosed in a report by Reuters after Biden signed 15 executive actions immediately after his inauguration.
"In the coming days and weeks, we will be announcing additional executive actions that confront these challenges and deliver on the president-elect's promises to the American people," Jen Psaki, Biden's press secretary said.
Other actions by Biden include reversing the Presidential permit for the controversial Keystone XL oil pipeline.
What you should know
Donald's Trump administration introduced a ban on citizens from countries which was upheld at the US Supreme Court, barring citizens of seven countries — Iran, Libya, Somalia, Syria, Yemen, Venezuela, and North Korea — from obtaining any kind of visas, and largely preventing them from entering the US.
Nairametrics reported that the US subsequently added six more countries to its travel ban list. They were Nigeria, Eritrea, Sudan, Tanzania, Kyrgyzstan and Myanmar. The extra ban meant citizens were allowed to visit but were banned from settling permanently in the United States.
US government gave conditions to get it to review Nigeria's status on the ban list, including getting Nigeria to improve on its data intelligence such that it would be easy to investigate any immigrant wishing to visit the United States and meet information-sharing systems.
In August 2020, President Muhammadu Buhari disclosed that it will take enormous resources to reverse the ban on immigrant visas for Nigerians by the United States Government. He also noted that the country was making some progress in that regard.
Biden's reversal of Trump's policies is part of an aggressive push to roll back some of his predecessor's strict and controversial immigration policies which have been condemned by world leaders and civil groups in the past.
Transport Fare Watch: Commuters by bus journey intercity paid more in December 2020
NBS report indicates that commuters paid more for bus journey intercity in December 2020 than they did in November 2020.
The average fare paid by commuters for bus journey intercity increased by 4.98% from N2,240.66 in November 2020 to N2,532.19 in December 2020, according to the National Bureau of Statistics (NBS) report for the month of December 2020.
According to the report, commuters in Abuja FCT (N4,415.73), Sokoto (N3,255.20), and Lagos (N3,250.60) paid the highest bus journey fare intercity while commuters in Bayelsa (N1,550.73), Bauchi (N1,600.70), and Akwa Ibom (N1,700.54) paid the lowest bus journey fare intercity.
Other key highlights of the report…
The average airfare paid by air passengers for specified routes single journey increased by 0.42% from N36,301.74 in November to N36,454.59 in December 2020.
Passengers from Anambra (N38,700.00), Lagos (N38,550.00), Cross River (N38,500.00) paid the highest airfare were while passengers from Akwa Ibom (N32,600.00), Sokoto (N33,500.00), and Gombe (N34,750.00) paid the lowest airfare.
The average fare paid by commuters for bus journeys within the city increased by 6.18% from N333.86 in November 2020 to N354.49 in December 2020, according to the National Bureau of Statistics(NBS) report for the month of December 2020.
Commuters in Zamfara (N600.50), Bauchi (N526.30), and Cross River (N458.07) paid the highest bus journey within the states whiles commuters in Abia (N200.50), Anambra (N242.23), and Borno (N243.12) paid the lowest bus journey fare within the city.
The average fare paid by commuters for journey by motorcycle per drop increased by 6.14% from N276.38 in November 2020 to N293.36 in December 2020.
Commuters in Niger (N1,575.70), Yobe (N397.45) and Imo (N397.42) paid the highest journey fare by motorcycle per drop while commuters in Adamawa (N80.40), Katsina (N130.25) and Kebbi (N146.25) paid the lowest journey fare by motorcycle per drop.
The average fare paid by passengers for waterway transport increased by 0.19% from N756.84 in November 2020 to N758.27 in December 2020.
Passengers in Delta (N2,300.35), Bayelsa (N2,240.00) and Rivers (N2,200.00) paid the highest fare by waterway passenger transport while passengers in Borno (N240.73), Gombe (N293.24) and Kebbi (N349.64) paid the lowest fare by water way passenger transport.
 Why this matters
Cost of transportation has been noted to account for the huge chunk of the budget for most lower/middle-class Nigerians and as well takes not less than 20% of their take-home pay packages.
The increase in transport cost for the month of December 2020 may not be unconnected with the yuletide seasons that come with an unusually high cost of goods and services.