"We enable ATM withdrawals without a card" – Ecobank
With Xpress Cash, customers can send money to their loved ones who are not even banked.
Ecobank has stated that cash withdrawals can be made at all its ATMs, without a card. The Ecobank cardless withdrawal concept, Xpress Cash, enables users to withdraw cash from ATMs using only a mobile phone, no ATM card is required.
The solution is seamless, secure and is driven by the generation of a code (e-token) by an account holder via the bank's USSD code *326# or mobile app, Ecobank Mobile.  The e-token can be sent to customers, non-customers and even people without bank accounts for cash withdrawal at all Ecobank ATMs nationwide.
Speaking in Lagos, Head, Consumer Banking, Olukorede Demola-Adeniyi said, "Digital payments are fast evolving. Customers want seamless experience across channels. We are committed to providing suitable options for our customers. Forgetting your card at home should not be a showstopper when you need cash."
She went on to explain that the concept recognises the needs of the unbanked. In her words, "With Xpress Cash, our customers can send money to their loved ones who are not even banked. You can send money to your domestic servants or unbanked staff just by generating a code and sharing the code."
"As a bank, we are not only keen to make our services accessible, but also affordable. Xpress Cash attracts only a flat charge of N50. Our USSD code, *326# offers zero session charges; and transfers of N5000 or less using our digital channels are absolutely free of charge. Also, people abroad who need to send money to their loved ones can do so without paying transfer charges using the Rapidtransfer app," she said.
Unilever sets out plans to help build a more equitable and inclusive society
Unilever's ambition is to improve living standards for low-paid workers worldwide.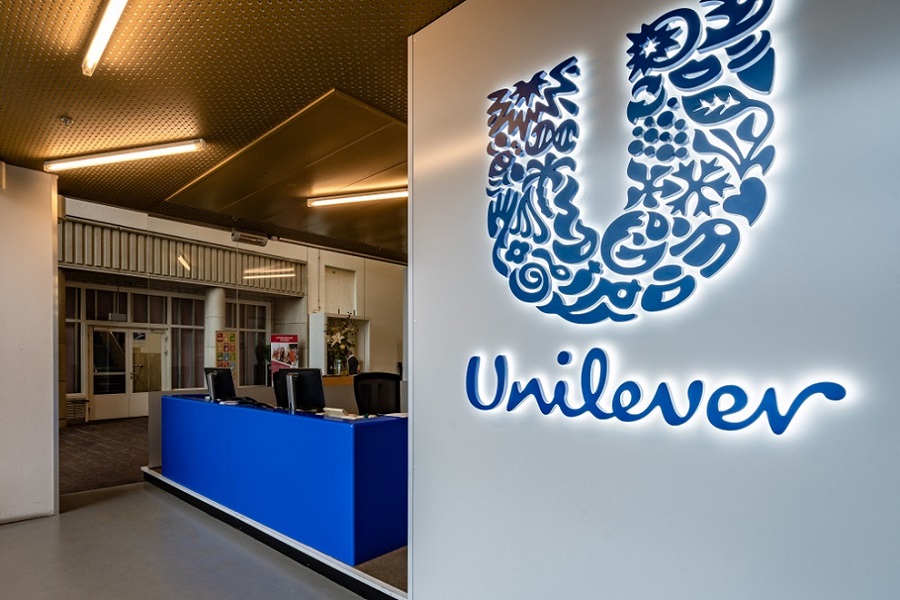 Unilever today announced a wide-ranging set of commitments and actions to help build a more equitable and inclusive society by raising living standards across its value chain, creating opportunities through inclusivity, and preparing people for the future of work.
Unilever's main commitments include:
Ensuring that everyone who directly provides goods and services to the company earns at least a living wage or income, by 2030
Spending €2 billion annually with suppliers owned and managed by people from under-represented groups, by 2025
Pioneering new employment models for our employees, and equipping 10m young people with essential skills to prepare them for job opportunities, by 2030
Alan Jope, Unilever CEO, explained, "The two biggest threats that the world currently faces are climate change and social inequality. The past year has undoubtedly widened the social divide, and decisive and collective action is needed to build a society that helps to improve livelihoods, embraces diversity, nurtures talent, and offers opportunities for everyone.
"We believe the actions we are committing to will make Unilever a better, stronger business; ready for the huge societal changes we are experiencing today – changes that will only accelerate. Without a healthy society, there cannot be a healthy business."
Unilever's ambition is to improve living standards for low-paid workers worldwide. The company will therefore ensure that everyone who directly provides goods and services to them earns at least a living wage or income, by 2030. The company already pays its employees a living wage, and they want to secure the same for more people beyond its workforce, specifically focusing on the most vulnerable workers in manufacturing and agriculture.
In addition to improving living standards through economic inclusion, Unilever is also critical about creating more opportunities for people from under-represented groups – both within and outside of the organisation. Diversity in the workplace directly results in improved financial performance through its capacity to foster innovation, creativity, and empathy.
Speaking further Jope said, "As we help to build a more equitable and inclusive society, we recognise that changes to the world of work will affect the employment prospects of many people. Many current ways of working – roles, places, hours, skills – are rapidly evolving. We have a responsibility to generate and sustain employability, by preparing our employees and other people beyond our organisation for the societal and technological changes that are taking place."
Beyond its immediate organisation, Unilever plans to help equip 10m young people with essential skills to prepare them for job opportunities, by 2030. "By investing in skills-building and providing work experience opportunities for young people, we will drive growth, and accelerate digital capabilities, building expertise and increasing productivity." Jope said.
About Unilever
Unilever is one of the world's leading suppliers of Beauty & Personal Care, Home Care, and Foods & Refreshment products with sales in over 190 countries and reaching 2.5 billion consumers a day. It has 150,000 employees and generated sales of €52 billion in 2019. Over half of the company's footprint is in developing and emerging markets. Unilever has around 400 brands found in homes all over the world, including Dove, Knorr, Dirt Is Good, Rexona, Hellmann's, Lipton, Wall's, Lux, Magnum, Axe, Sunsilk and Surf.
Unilever's Sustainable Living Plan (USLP) underpins the company's strategy and commits to:
Helping more than a billion people take action to improve their health and well-being by 2020.
Halving the environmental impact of our products by 2030.
Enhancing the livelihoods of millions of people by 2020.
The USLP creates value by driving growth and trust, eliminating costs and reducing risks. The company's sustainable living brands delivered 78% of total growth and 75% of turnover in 2019.
Since 2010 we have been taking action through the Unilever Sustainable Living Plan to help more than a billion people improve their health and well-being, halve our environmental footprint and enhance the livelihoods of millions of people as we grow our business. We have made significant progress and continue to expand our ambition – in 2019 committing to ensure 100% of our plastic packaging is fully reusable, recyclable or compostable by 2025.
While there is still more to do, we are proud to have been recognised in 2019 as sector leader in the Dow Jones Sustainability Index and in 2020 – for the tenth-consecutive year – as the top-ranked company in the GlobeScan/SustainAbility Sustainability Leaders survey.
For more information about Unilever and its brands, please visit www.unilever.com.
For more information on the USLP: www.unilever.com/sustainable-living/
Nigeria´s rising debt, rising inflation and more | Economic Roundup
4 of my staff were paid by the FG MSME Survival Funds' – Lola Petra Allen
MSME Survival Fund Program aims to protect businesses from the potential vulnerabilities of the COVID-19 pandemic.
The Fifth Edition of the annual Lagos Small Business Summit organized by SME100Africa in commemoration of the Global Entrepreneurship Week was held virtually with an outstanding attendance of inquisitive entrepreneurs who registered in their thousands looking for relevant tips, skills, and knowledge about business in Nigeria. The event was chaired by Mr Charles odii the Executive Director of SME100Africa.  The keynote address was delivered by Honourable Niyi Adebayo, Minister of Industry, Trade, and Investment where he spoke on how Government and small business owners can keep up with the market.
A participant of the Lagos small business summit Ms Lola Petra Allen, a small business owner who is the CEO of Lola Petra Ventures which specializes in Trading, bakery, food and Beverages based in Ogun states spoke up to testify and show appreciation of the FG survival funds, she shared her experience before, during, and after applying for the survival fund. Ms Lola announced that the day before 4 of her staff members were credited a sum of N30,000 by the FG and the Honourable Minister Niyi Adebayo Honourable Minister Niyi Adebayo showed his appreciation of Ms. Lola's testimony, stating that although many had received their funds from the program, they did not come forward to share about it but she did.
Ms. Lola went on to share her entire experience when asked by the host and CEO of Inversion STC, Brian Oji to explain to those in doubt and seeking more answers how it all went down; She stated that she got the link through a former institution school group and decided to check the legitimacy of the link; once she had confirmed this, she went on to apply just like everyone else and decided to keep following up for changes and necessary requirements. She got to a stage where she was expected to register her staff which she could not register because 2 members had prior issues with their Bank Verification Number (BVN) and had to be dropped otherwise her application would not have been accepted; after this stage, she and her staff were captured and eventually got to the final verification stage. The entire process led up to her employees being paid by 7 am the previous morning.
The Federal Government MSME Survival Fund Program is a part of the Economic Sustainability Plan, which aims to support and protect businesses from the potential vulnerabilities brought about by the COVID-19 pandemic. The program has 3 parts which any MSME business owner is eligible for, the MSME Revolving Guaranteed Off-take Scheme, The Payroll support and MSME Grant.
To apply and receive the funds that can help keep your MSME afloat during this pandemic, click this link https://survivalfund.gov.ng/