Gold settles at $1,985, records best monthly gain since 2016
Gold price has gained about 30% so far in 2020.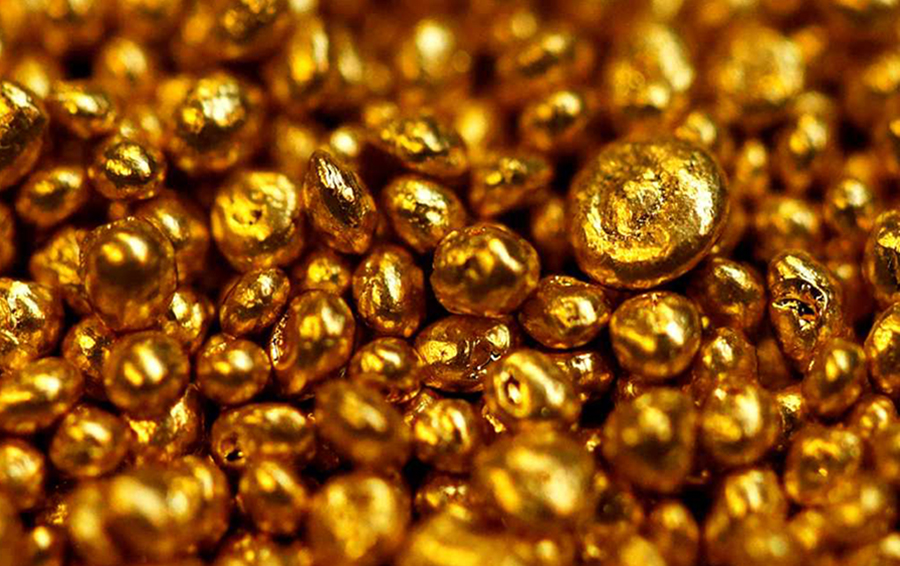 Gold futures recorded its best monthly (for July) gain in more than four years, settling +1% at $1,985.90/oz. after earlier breaking above $2,000 for the first in gold's trading history.
July's 10.3% gain showed the precious metal best monthly rise since February 2016.
Why is gold price rising; Gold price has gained about 30% so far in 2020, triggered by low-interest rates in many emerged markets that include Europe, Japan, and America. The widespread stimulus from global central banks has also helped in boosting the price of the safe-haven asset considered a bulwark against inflation and currency debasement.
READ MORE: U.S dollar sheds some gains, stimulus measures weaken the greenback
Stephen Innes, Chief Global Market Strategist at AxiCorp in a note to Nairametrics explained the macros gold traders will have on their minds, especially in the coming week. He said;
"After a hectic week on the gold desk, traders are left taking inventory of a crazy week on the gold counter.
"I think gold investors are fully loaded and not reacting to any correlations (for example, the weaker dollar higher gold), which suggests to me that investors are marking time while institutional traders are going over the data logs to game plan for next week."
READ: Whales move 100,000,000 USDT in less than 24 hours
He however exposed fundamentals favoring gold's price on its present support level. He continued by saying;
"The gold market's holy trinity is still in play, which is the Fed policy geared towards depressing real 10-year yields, the US dollar status a reserve currency in question, while the Covid-19 headline reel continues to spin."
Crude oil prices settle almost 2% lower amid growing geopolitical risks
The surge in recent days in Covid-19 caseloads remains a great concern for oil traders.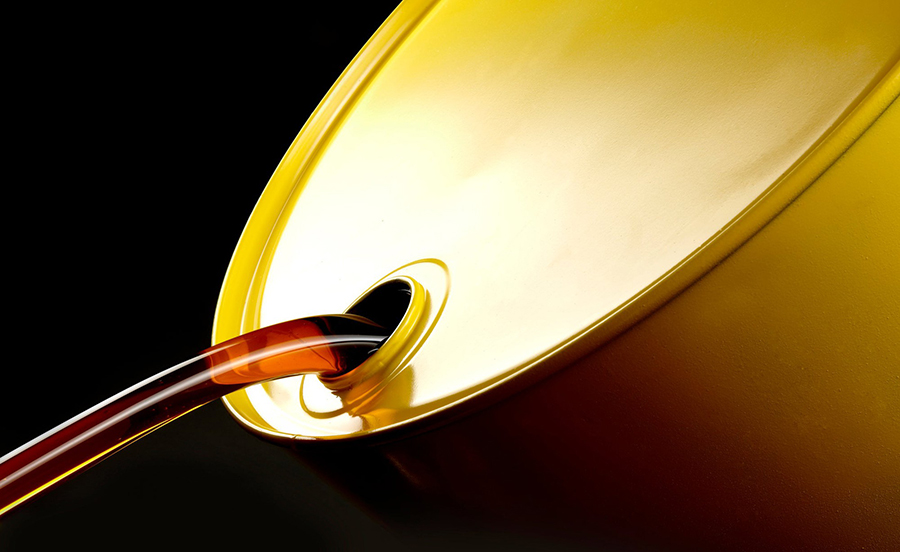 Crude oil prices settled almost 2% lower at the last trading session of the week, dropping for the second time in five days amid growing fears that global energy demand could plummet to record lows.
U.S. West Texas Intermediate futures closed lower, having shed 1.74% to trade at $41.22 per barrel. Brent, the world's barometer for crude, also lost about 1.53% to close at $43.30.
READ MORE: Why Nigerians should consider investing in Commodities
Why crude oil traders are concerned
The recent surge in COVID-19 caseloads remains a great concern for oil traders. Cases in the world's largest economy are still rising, while India recently reported a record daily rise in COVID-19 caseloads. More than 700,000 people have died because of the COVID-19 pandemic.
Stephen Innes, Chief Global Market Strategist at AxiCorp, in a note to Nairametrics, explained the geopolitical risks facing the energy market. He said:
"By the shift in lower oil prices today, it confirms that when it comes to geopolitical risk, Asia oil traders (and most for that fact) have an unfortunate predisposition to heightened US-China tensions as oil reverses lower at midday.
"The executive orders (signed by President Trump) leveled on TikTok, and the scrutiny over WeChat has opened up a most unwelcome can of worms, especially ahead of the August 15th trade meeting."
READ ALSO: Exxon Mobil, Chevron record their worst losses in history
Crude oil traders closed some of their long positions at the last trading week remembering the invisible enemy, COVID-19.
Crude oil price remains relatively stable amid mixed economic data
Brent crude futures rose slightly at 0.13% to trade at $45.23.
Crude Oil prices remained relatively stable at London's trading session on Thursday. Crude oil traders are becoming wary due to growing concerns amid rising Coronavirus infections. This is in addition to a recent plunge recorded lately in America's oil Stockpiles.
The facts: West Texas Intermediate (WTI) crude futures eased 0.36% to $42.04 a barrel as at 0905 GMT. Brent crude futures, on the other hand, rose slightly by 0.13% to trade at $45.23.
The two benchmark contracts gained more than 1% yesterday to reach their highest price marks since March 6th, thereby completing a four-day rally after the US Energy Information Administration (EIA) reported a much bigger than expected drop in U.S. crude stockpiles.
READ MORE: NNPC takes legal action against Mexican firm over $125 million 'attempted fraud'
Stephen Innes, the Chief Global Market Strategist at AxiCorp in a note to Nairametrics, gave valuable insights on the macros crude oil traders are currently betting on. He said:
"The direction for oil in 2H will depend mainly on the willingness of traders to look through the short-term supply and demand uncertainty as gasoline demand has ground to a halt for now, and the summer season driving clock is ticking.
READ: Experts explain what it takes to be a crude oil trader
"But in this environment, traders may be content to focus on the ongoing market rebalancing. The recent surge in virus cases and the re-imposition of some virus control measures will moderately slow the economic recovery in the near term but expect the recovery to get back on track in September, assuming virus developments don't prompt the re-imposition of widespread lockdown."
READ MORE: Coca Cola revenue dips but analyst recommend stock as a buy
Crude oil traders will ultimately, continue to train their eyes on the ultimate vaccine prize, for a lasting solution to the ravaging COVID-19 pandemic.
OPEC and the major highlights of the Crude Oil markets
In recent weeks, oil demand has really suffered a setback.
Summary of  oil markets
Crude oil price movement
In the last couple of days, one of the benchmarks of oil prices, West Texas Intermediate (WTI), has frequently been going into negative territory and on the other hand, the current pandemic has caused a decrease in demand for oil and oil products, which has been a huge blow on the global economy.
In July, Brent crude fell 55cents or 1.2% to $43.77 a barrel. US West Texas Intermediate (WTI) crude declined 56cents or 1.3% to $41.36.
Since June 23, gasoline margins have been trending lower, after a great recovery in the last three months, as vital economies emerged from lockdown.
All through the pandemic, diesel margins remained stable but the modest upturn has tailed off in recent weeks.
READ MORE: OPEC may soon crack, as Oil price sets for biggest quarterly rise
World economy 
The COVID-19 pandemic has spread with startling speed, infecting millions and bringing economic activity to a near-standstill as nations set tight movement restrictions to end the spread of the virus. The economic damage is conspicuous and shows the greatest collapse the world has experienced in decades.
There will be additional issues if there is a second wave of COVID-19, mainly on the global economy. Aid could potentially fall by US$15 billion, which would be comparable to the EU closing its aid program entirely. This would imply that global economic output could reduce by 7.6% this year and only increase by 2.8% in 2021. The OECD unemployment rate is also close to doubling to 10%, with only a little amend of jobs by 2021.
World oil demand 
In recent weeks, oil demand has really suffered a setback, as the health crisis around the world has affected so many areas of the economic sectors, thus, practically putting an end to the use of fuel for shipments, transportation, and so forth. Due to the lack of consumption, the world's biggest producers have run out of space to stockpile all of the crude oil that companies are still supplying.
OPEC forecasts that demand for its crude oil will revitalize steadily next year, surpassing levels seen before the coronavirus pandemic, as competitor producers strive to restore production.
The Organization of Petroleum Exporting Countries forecasts demand for crude oil to rise by 25% in 2021 to an average of  8million bpd, higher than the level achieved in 2019, according to a monthly report.
Main producers have flooded the market with millions of barrels of oil glut as a result of the collapsed deal the OPEC+ experience in March. On 12 April, the world's main producers strategized and accomplished a deal to cut output by almost 10%. The cut has been indeed inadequate to dent the huge glut that keeps growing due to the pandemic-induced shutdown of the global economy, which has made the demand for oil to be slashed by more than 30%. What the market has been experiencing lately is indeed a massive imbalance.
While the increase in demand is slightly determined by recuperation in global oil demand as economic growth continues, a much huge determinant is the setback of OPEC's rivals. In the wake of declining 7.4% this year, the U.S. will see only limited production growth in 2021.
READ MORE: Crude oil prices rally higher following US $1 trillion stimulus plan 
World oil supply 
For countries that are outside the OPEC+ agreement, there are massive cuts in output, especially from countries the US and Canada. With the effect of the OPEC+ agreement, it is estimated that there will be a reduction of 12million barrels a day in global oil supply, every month.
Production is expected to increase later in July in response to recovery of global oil demand and prices. EIA expects a gradual increase in OPEC crude oil production from July through the rest of the forecast, and a rise underway to an average of 2.8million bpd during the second half of 2021.
Oil production has been responding broadly to market forces and economic activities are beginning to experience a gradual but fragile recovery. Although, the concerns are whether governments can ease lockdown measures without a comeback or COVID-19 epidemic and if maximum level of conformity with the OPEC+ agreement will be accomplished and maintained by all the major alliances.
EIA forecasts that for 2020 as a whole, non-OPEC production will decline by 2.2million barrels a day from 2019 levels. EIA expects the production of non-OPEC oil and other liquid fuels to increase by 1.1million bpd in 2021.
Oil prices climbed by more than $1 a barrel to it highest in over a month. This was backed by output cuts and signs of a gradual recovery in fuel demand as more countries ease restrictions set to prevent the Coronavirus pandemic from spreading.
Product markets and refining operations
The weight on refining margins will partially be a result of a sharp increase in oil product stocks during the pandemic's peak. The IEA said that total products stocks rose by 58.5million barrels, or almost 2million barrels in April and by 0.3million bpd in the first quarter.
The huge build in market levels is probably going to have been a key factor behind what the IEA called a "freefall" in refining margins in May. It forecast products stock will attract the second half of the year, as frail margins go about as a delay on refining movement.
Globally, the IEA Forecast processing machines output to decrease by 5.4million bpd this year and afterward to increase by 5.3million in 2021. It amends upwards it's estimated for 2020 outputs to 76.4million bpd from 75.8million bpd in it's past monthly Oil Market report.
Crude and refined product trade 
Better than anticipated convenience Organization For Economic Co-operation and Development(OECD) countries and the gradual relaxation of lockdown estimates prompted an upward change of 3.2million barrels a day to our global 2Q20 demand number, yet it is still sharply down a year ago by 19.9million barrels a day. Although, our outlook for 2020 generally shows fall in demand of 8.6million barrels a day, 0.7million barrels a day, more than in the past report. A resurgence of Covid-19 is a significant risk factor.
It is a familiar way of thinking that high oil prices directly and negatively sway the U.S economy and the stock market.
Balance of supply and demand
EIA expects global oil inventories to generally draw through the end of 2021 as EIA estimates global oil demand will recover. In spite of the fact that EIA's forecast consumption of global liquid fuels of 101.1million barrels a day, the final quarter of 2021 would still be less than during a similar time of 2019, it would be 16.7million barrels a day more than in the second quarter of 2020.
EIA additionally expects global oil supply to rise in the coming quarters. Regardless of the purposeful production curb from OPEC+ producers, alongside the lingering impacts of low oil prices on U.S. strict oil production, will restrain increases. As a result, EIA expects global oil inventories to decrease at a rate of 1.8million barrels a day through the end of 2021, eliminating the majority of the excess that amassed in mid-2020.