Top 3 rating agencies in Nigeria and what they do
We shall be focusing on what these rating agencies do and when they were incorporated.
You've most likely heard of them but often wondered what they are all about. During both good and bad economic times, their appraisals are widely sought after by economists, policymakers, and investors. And they have a lot say by the way, about loans/credits and the economy in general.
Headlines such as these are peculiar to them —'Agusto affirms Coronation Merchant Bank's rating at A+ with stable outlook', 'Fitch revises national ratings of GTBank and Zenith bank', and so on. You guessed it right, we are talking about rating agencies.
What are rating agencies?
Nigeria's Securities and Exchange Commission (SEC) simply defines credit rating agencies as "institutions which, as a business, professionally evaluate the investment qualities of debt issues". In Nigeria, there are just about three of them that have been approved by SEC, namely:
Agusto & Co Ltd
Datapro Ltd
Global Credit Ratings Co Ltd
Note that this article is intended as a profile for each of these firms. We shall be focusing on what they do, when they were incorporated, and other important information about them. But before we dive right into that, it is important to first take a brief look at the requirements for registering a rating agency, according to SEC.
Requirements for registering as a rating agency in Nigeria
There are six yardsticks for registering as a rating agency with the Securities and Exchange Commission. See the requirements below.
Payments: As you can expect, the first one has to do with payment. Prospective rating agencies are required to pay at least N1.3 million. The payments are for different purposes, including filing/application fee (N50, 000), a processing fee of N200, 000, a registration fee of N1 million, and payment for 'sponsored individual' which goes for N50, 000.
You must have a minimum paid-up capital of N150 million, with a fidelity insurance bond representing about 25% of minimum paid-up capital.
Meanwhile, there will be plenty of forms to fill, and you will be required to fill them exactly as specified —Duly Executed Form SEC 3A for the Company; Form SEC 2 and 2D for Sponsored Individuals/Compliance Officer, and Form SEC 2 and 2D for Directors of the Company.
You will be required to present a copy of your CAC-certified Certificate of Incorporation, Memorandum and Articles of Association, CAC Forms showing Statement of Share Capital, Return of Allotment, and Particulars of Directors, etc.
To read more about the rest of the requirements for registering as a rating agency with SEC, click the link right here. Now, let us focus on the rating agencies.
---
About Agusto & Co Ltd
Established in 1992 by Mr. Olabode Agusto, Agusto & Co initially started off as a business information firm that aimed to provide useful information about businesses and economies. In 2001, it was licensed by SEC to operate as a rating agency, thereby becoming Nigeria's very first indigenous credit rating agency.
The company has since diversified and adopted a somewhat pan-African focus, with presence in some of Africa's key markets such as Kenya and Rwanda. The main services it currently offers include:
Industry Research, with various reports covering banking, asset management, construction, hospitality, oil and gas, pharmaceuticals, etc.
Agusto & Co also offers credit risk management services to banks and fintechs. Information available on the firm's site claims that its credit rating models are 'tried and tested'.
Portfolio analysis/rating validation
Customised researched
Policy and process review
The company's management is currently headed by Mrs Yinka Adelekan who serves as the Managing Director. Other notable individuals on the board of directors include – Femi Akingbe who is the Chairman, Olabode Augusto and Isaac Babatunde who are both Director and Executive Director, respectively.
The company is based in Lagos, has about 41 full-time employees, and generates as much as $4.55 million in annual sales, according to information gleaned from Dun & Bradsheet.
---
Datapro Ltd
Datapro Ltd was established in 1995 by Abimbola Adeseyoju. Nearly twenty-five years after its establishment, Datapro has successfully positioned itself as a specialist in the areas of compliance, corporate governance, and fraud risk management consulting. The company's services include the following:
Credit rating
Compliance solutions
Data protection compliance
Debt recovery
Business information services, etc
Not much is known about the company's management team and board of directors. The information is not just available on its website. However, Nairametrics was able to verify that the founder, Abimbola Adeseyoju, currently serves as the Managing Director.
---
Global Credit Ratings Co Ltd
Established in Nigeria in Nigeria in 1996, Global Credit Ratings is a subsidiary of Duff & Phelps which is listed on the New York Stock Exchange. The company claims on its website that it is responsible for majority of the credit ratings in Africa, with its reports surpassing those of Moody's, S&P, and Fitch all combined.
Global Credit Ratings provides ratings services, support services, and subscription services. Some of the its specific focus areas include:
Financial Institutions: banks and non-bank financial institutions
Insurance: short term insurance, life insurance, reinsurance & healthcare
Corporate and Public Sector Debt: corporates & industrial borrowers; property funds; parastatals, utilities, state governments & local authorities
Structured Finance & Securitisation.
Information about the firm's management and board composition is not readily available on its website. But you may read more about Global Credit Ratings by clicking here.
---
On a final note, it is important to note that even though credit reports the likes of Moody's, S&P, and Fitch are quite popular in Nigeria, they are not Nigerian rating agencies; or at least Nigerian-based. This is why their profiles were not included in this piece.
Dangote delays London Stock Exchange listing
Dangote Cement Plc isn't expected to attempt a U.K. initial public offering until at least 2023.
Africa's richest man, Aliko Dangote, is once again delaying plans to list Nigeria's second most capitalized company on the London Stock Exchange, rather choosing other options like boosting exports and the Nigerian company's foreign-exchange reserves in a report credited to Bloomberg.
Dangote Cement Plc, Africa's biggest producer of building material isn't expected to attempt a U.K. initial public offering until at least 2023, Temilade Aduroja, Head of Investor Relations, at the Lagos-based company, said by email.
READ: Dangote Cement's faltering pan-African operations is taking its toll 
READ: Access Bank N15bn green bond set to be the first cross listing ensuing from NSE-LuxSE partnership
"The London listing is not something which will happen in the short to medium term. We are focused on our export strategy and increasing our foreign-currency revenue," he said.
Dangote, a major shareholder of Dangote Cement, with a net worth of more than $14 billion has longed for the company to have a secondary London Stock Exchange listing to diversify its holding and gain more leverage to cheaper funds on international markets.
READ: Rocket Internet sells stake in Jumia, as eCommerce firm struggles with post-IPO scandal
READ: Afreximbank forced to postpone IPO plan in London; here's why 
Aliko Dangote said in 2018 that the listing would happen the following year (2019), only for Brian Egan, former Chief Financial Officer, to state that 2020 was more likely.
More detail later as the story is developing…
NB Plc to raise additional N20 billion from its N100 billion Commercial Paper
Nigerian Breweries has announced the continuation of its N100 billion Commercial Paper (CP) Issuance Programme.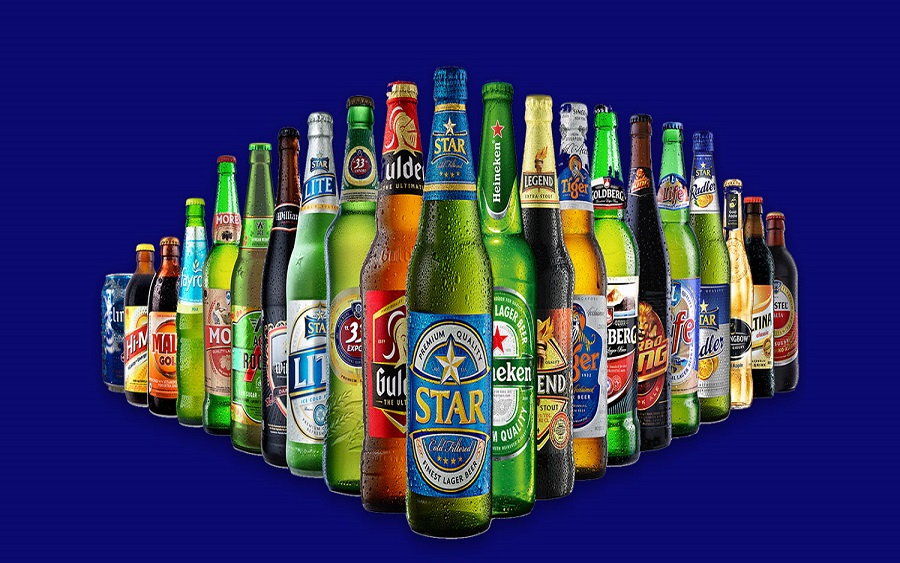 Nigerian Breweries has announced the continuation of its N100 billion Commercial Paper (CP) Issuance Programme in a bid to raise up to N20 billion to support its short term funding needs. The company has launched Series 9 and 10 of the programme for this purpose.
This information was disclosed in a notification signed by the Company's Secretary, Uaboi G. Agbebaku, and sent to the Nigerian Stock Exchange.
The notification reads;
"[Nigerian Breweries Plc] is pleased to inform the Nigerian Stock Exchange and the investing public of the continuation of its "CP" (Commercial Paper) programme with the launch of Series 9 and 10 of the programme.
"Series 9 of the Commercial Paper programme would be for a tenor of 180 days, while Series 10 would be for 270 days. However, the launch of the CP opens today 23rd October 2020."
(READ MORE:Nigerian Breweries stock up by 58% since August )
What you should know
According to data obtained from Financial Market Dealers Quote (FMDQ), Nigerian Breweries has raised up to N90.12 billion since the start of the year.
N52.76 billion was raised from Series 6 between February 12 to November 6, 2020.
N13.03 billion was raised from Series 7 from April 15 to October 14, 2020.
N24.33 billion was raised from Series 8 from April 15 to January 8, 2021.
The recent issuance of the Series 9 and 10 CP will bring the total funds raised to N110.12 billion.
Why it matters
The CP will help the company navigate through the recent impact of COVID-19 and other trade disruptions.
The programme will strengthen the balance sheet of the company, and enable the brewer to execute its plans while delivering value to customers and creating wealth for shareholders,
In like manner, the CP programme is expected to provide opportunities for non-equity investors to invest in the company and support its cost management initiatives.
MTN shareholders have made approximately N1 trillion since April 2020
Shareholders of MTN Nigeria gained close to a trillion naira in less than 7 months.
MTN Nigeria shareholders have gained N986.58 billion since the first trading session in April 2020.
This was uncovered by calculating the difference in the telecommunication giant's market capitalization of ₦1.832 trillion at the open of trade, for the first trading session in the month of April 2020, and the market capitalization of ₦2.646 trillion at the close of trade in the first trading session in the month of October.
READ: Shell to cut 9,000 jobs globally due to oil price crash as it shifts to clean energy
This gives a whopping N814 billion increase in market capitalization, and this with the dividend the company has paid to shareholders on two occasions between this time period, brings the total gains both realized and unrealized to approximately N1 trillion.
READ: FUGAZ; Nigerian banks considered too big to fail
Hence, the N814 billion increase in market capitalization translates to the joint gains MTN investors have made from the increase in the shares of the company, as the share price of the company has increased by 44.44% or ₦40.00 between April 1, 2020, and October 2, 2020, with the share price of increasing from ₦90.00 to ₦130.00.
However, the gains MTN NG investors have made from their investments in the telecommunication company, is not limited to the gains driven by the increase in the price of the shares.
READ: World Bank says Nigerian banks are at risk of being destabilised by COVID-19
Recall that the company declared payment of dividends to its shareholders on two occasions, as investors/shareholders of the company, whose names appear in the Register of Members, as of the close of business on April 17, 2020 and August 14, 2020 were paid a cumulative dividend per share of ₦8.47, for all the outstanding shares of 20,354,513,050 held by the shareholders, and this translates to a total dividend payout of N171 billion by the company to its shareholders.
It is noteworthy that the realized and unrealized gains MTN investors have made from holding the shares over this period stands at N986.58 billion.