Nigeria is not our biggest market, it's our biggest opportunity – Ecobank
They also acknowledged that "Nigeria has a difficult macro environment".
The Group CEO of Ecobank Transnational Incorporated (ETI), Ade Ayeyemi, said Nigeria is not the pan-African bank's biggest market. Instead, "Nigeria is our biggest opportunity," he told business journalists during a virtual press conference that was held, yesterday, to introduce the company's new Chairman, Alain Nkontchou.
Ayeyemi's clarification was in response to a particularly interesting question about the challenges facing Ecobank Nigeria and the likely effects of said challenges on overall group performance. According to him, ETI's Anglophone West Africa (AWA) region is the biggest market, based on the latest earnings report for Q1 2020.
A look at Ecobank's challenges
Both the Group CEO and newly-appointed board Chairman acknowledged that ETI has been grappling with some challenges. The COVID-19 pandemic, for one, has been a major challenge facing the Pan-African bank. According to Mr Nkontchou, the pandemic has adversely affected some ETI customers, and by extension affected the bank.
He specifically noted that loan is a major challenge, as customers struggle to repay principal debts and interests. Note that this is currently a major issue across the Nigerian banking industry. A recent Nairametrics report talked about how 22 banks had to restructure as much as N7.8 trillion worth of loans just to prevent them from going bad.
Speaking further, the Chairman identified ETI's Nigerian operation as another major challenge. According to him, "Nigeria has a difficult macro environment". This is a situation that understandably affects many companies operating in the country, not just ETI.
READ ALSO: Ecobank's unaudited 9 months' financial report shows 4% profit growth 
Focus on Ecobank Nigeria, ETI's 'biggest opportunity'
Earlier during the press conference, Nkontchou had answered a question about ETI's plan to address the declining performance of its Nigerian unit. He began by admitting that ETI "has faced some major issues in Nigeria that have affected our legacy assets." He then spoke about measures that have so far been taken to address these challenges, including the fact that ETI had raised some debt capital and built a resolution vehicle to address the issue of bad loans.
In the meantime, ETI will continue to prioritise Nigeria, Nkontchou said. According to him, this is important, especially so recovery efforts are being made in view of the COVID-19 pandemic.
Overcoming COVID-19 by partnering the African Union
"We see the challenges and we are dealing with them as an organisation. But we also see the advantages," said Group CEO Ade Adeyemi, in response to questions about how ETI is generally coping with the negative impacts of the pandemic. He then focused on the opportunities presented by the pandemic, including ETI's collaboration with the African Union to not only provide funding to African SMEs, but also to provide training opportunities whilst availing access to markets.
"SMEs are very important to the African continent. They are also among the reasons Ecobank Transnational was formed – to be able to contribute to Africans' economic advancement. Prior to the COVID-19 pandemic, we have always been particular about SMEs," Ayeyemi said.
READ ALSO: Forex turnover at NAFEX hit $1.6 billion since June 2020
What are ETI's cost-cutting measures amid the pandemic?
During the conference, Nairametrics asked about the company's cost-containment measures. We thought this was an important question, especially in view of the pandemic. The Group CEO agreed with this, and had enumerated the measures that have been adopted.
Remote working has enabled ETI to cut down on the costs of running their branches
The usual costs typically associated with work travels have significantly reduced
ETI approached some of their service providers seeking a reduction in the cost of service in view of the pandemic
Generally, the pan-African bank is making sure to avoid waste and minimise costs as much as it can.
Note that ETI had incurred operating expenses of N94.8 billion in Q1 2020, which is 2% more than N92.9 billion in Q1 2019. This is according to information obtained from its unaudited Q1 2020 earnings report.
How important is AfCFTA to ETI's business?
According to Alain Nkontchou, Ecobank Transnational Incorporated believes that it is at the forefront of harnessing the benefits of the African Continental Free Trade Area Agreement (AfCFTA). As such, the bank is quite excited about it.
READ ALSO: Ecobank taps into international capital market to raise $50 million Eurobonds
Nkontchou's plan for ETI
Shortly before the press conference ended, Alain Nkontchou was asked to talk about his plans for Ecobank Transnational Incorporated. In response, he stated that his mission is to continue to make ETI a bank that Africans can trust, whilst contributing to Africa's socio-economic development. It is also part of his mission to ensure that the bank continues to deliver on dividend payments. In the meantime, however, it is uncertain whether ETI will pay any dividend in 2020.
The backstory
On July 8, 2020, ETI announced the appointment of Alain Nkontchou as its new Chairman of the board of directors. As Nairametrics reported, he took over from Emmanuel Ikazoboh, whose six-year tenure as Chairman ended last month after he reached the retirement age of 70. Nkontchou is Cameroonian by nationality and has many years of banking experience.
CBN reveals framework for the N75 billion Youth Investment Fund
The Nigerian Youth Investment Fund will be funded through the NIRSAL MFB window of the CBN.
The Central Bank of Nigeria (CBN) has revealed the implementation framework for the Nigerian Youth Investment Fund.
This was disclosed in a publication by the Development Finance Department under the auspices of the Central Bank of Nigeria.
The CBN stated that the Nigerian Youth Investment Fund (N-YIF) would be funded through NIRSAL MFB window, with an initial take-off seed capital of N12.5 billion.
READ: #EndSARS: FG creates new N25 billion Youth Fund, to increase to N75 billion in 3 years
The N-YIF aims to financially empower Nigerian youths to generate at least 500,000 jobs between 2020 and 2023.
Objectives of the scheme:
 Improve access to finance for youths and youth-owned enterprises for national development.

 Generate much-needed employment opportunities to curb youth restiveness.

 Boost the managerial capacity of the youths, and develop their potentials to become the future large corporate organizations.
Explore Data on the Nairametrics Research Website
What you should know
Recall that on the 22nd of July, 2020, the Federal Executive Council (FEC) approved the sum of N75 billion for the establishment of the Nigeria Youth Investment Fund for the period of 2020 – 2023.
The fund was created to support the innovative ideas, skills and talents of Nigerian youths, and to institutionally provide Nigerian youths with a special window for accessing much-needed funds, finances, business management skills and other inputs critical for sustainable enterprise development.
The fund targets young people between the ages of 18 and 35 years.

Beneficiaries of NMFB, TCF and AgSMEIS loans, and other government loan schemes that remain unpaid are also not eligible to participate.

Individuals (unregistered businesses) shall be determined based on activity/nature of projects subject to the maximum of N250,000.

Registered businesses (Business name, Limited Liability, Cooperative, Commodity Association) shall be determined by activity/nature of projects subject to the maximum of N3.0 million (including working capital).

The tenor of the intervention is for a Maximum of 5 years, depending on the nature of the business and the assets acquired, of which interest rate of not more than 5% under the intervention shall be charged annually.

The Federal Ministry of Youth and Sports Development (FMYSD) will collaborate with relevant stakeholders to identify potential training for training/mentoring.

The youths that are duly screened (and undergo the mandatory training where applicable) shall be advised to login to the portal provided by the NMFB to apply for the facility.
READ: CBN raises alarm over fraudulent loan offers, investment schemes with charged fees
Optics
As a huge percentage of youths are engaged in the informal sector, the NYIF will facilitate the transition of informal enterprises owned by youths into the formal mainstream economy, where they can be supported comprehensively, build a bankable track record, and be accurately captured as active participants in economic development.
CBN to drive implementation of zero balance account opening in banks
The CBN has urged the DMBs to allow zero balance for the opening of new accounts.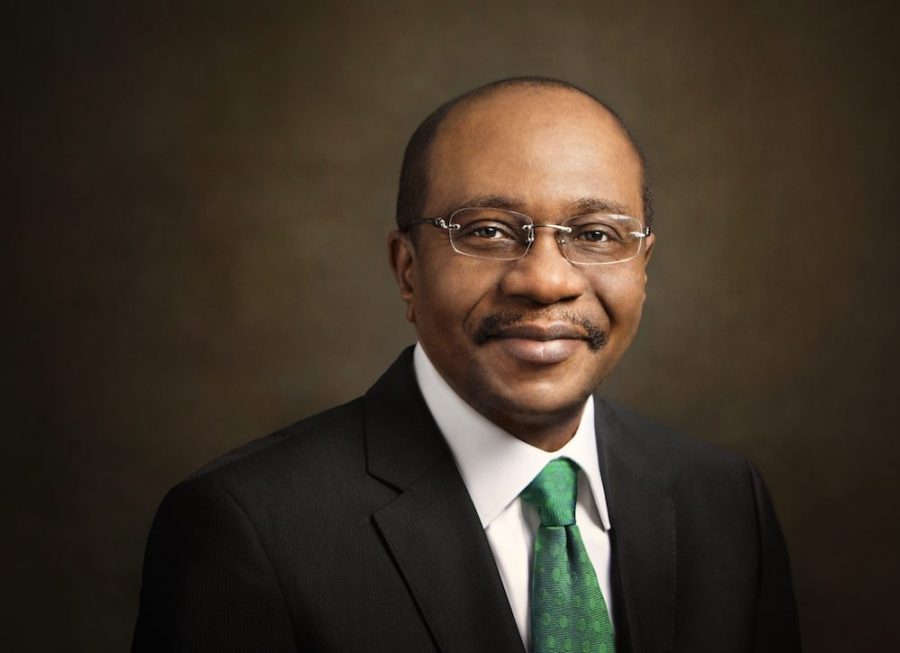 The Central Bank of Nigeria (CBN) has urged the Deposit Money Banks (DMBs) to allow zero balance for the opening of new accounts, as part of the efforts to promote greater financial inclusion across the country.
In addition, the banks are also expected to simplify their account opening processes, while adhering to Know-Your-Customer (KYC) requirements in the push towards financial inclusion.
READ: This is where PSB, CBN got it all wrong
READ: CRR: Banks suffer N917.5 billion debits in latest CBN action
This disclosure was made in the Monetary, Credit, Foreign Trade and Exchange Policy Guidelines for 2020/2021 fiscal year, which was issued by the Central Bank of Nigeria (CBN).
While stating that these measures are part of the efforts to encourage banks to intensify deposit mobilization during the 2020/2021 fiscal years, the apex bank also encouraged banks to develop new products that would provide greater access to credit.
READ: Nigeria @ 60: The Banking Sector and the Nigerian economy 
A part of the report reads, "As part of its effort towards promoting greater financial inclusion in the country, the bank shall continue to encourage banks to intensify deposit mobilization during the 2020/2021 fiscal years. Accordingly, banks shall allow zero balances for opening new bank accounts and simplify their account opening processes, while adhering to Know-Your-Customer requirements.
READ: Lagos Rail Mass Transit: House of Assembly approves N153 billion for construction
"Banks are also encouraged to develop new products that would provide greater access to credit."
In addition, the apex bank said that the Shared Agency Network Expansion Facility (SANEF), which was established to enhance the provision of financial services access points in under-served and unserved locations and drive financial inclusion through agent banking, would continue in the 2020/2021 fiscal years.
READ: CBN launches framework for advancing women's financial inclusion in Nigeria
It states that banks, mobile money operators, and super-agents would continue to render returns in the prescribed formats and frequency to the CBN.
CRR: Banks suffer N917.5 billion debits in latest CBN action
The central bank debited Nigerian banks N917.5 billion last week in its latest CRR action.
Nigerian banks suffered a total of N917.5 billion in new CRR debits from the Central Bank of Nigeria. Reliable sources inform Nairalytics Research that the latest debits occurred in the week ended October 23rd, 2020.
The cash reserve requirement is the minimum amount banks are expected to leave retained with the Central Bank of Nigeria from customer deposits. In January, the CRR was increased by 5% to 27.5% by the CBN Monetary Policy Committee (MPC) who explained that the decision was intended to address monetary-induced inflation whilst retaining the benefits from the CBN's LDR policy.
READ: CBN says 17 banks to restructure over 32,000 loans
READ: Union Bank suffers N188 billion in CRR debits as at June 2020
From the data, Zenith Bank topped the list with N285 billion followed by UBA with N160 billion. The rest of the FUGAZ, Access, FBN, and GTB were debited N140 billion, N95 billion, and GTB N55 billion respectively. The FUGAZ also suffered a N1.9 trillion debit in CRR sequesters in the second quarter of 2020 (April – June) alone.
READ: Nigeria's forex devaluation timeline – 2020
Nigeria's central bank has since 2019 debited Nigerian banks a chunk of their deposits as part of a mutually inclusive cash reserve requirement (CRR) and Loan to Deposit Ratio policy that is targeted at coercing banks to lend more to the private sector.
READ: CBN reviews minimum interest rates on savings deposit to 1.25%
Last month, Nairametrics reported that the CBN now holds a total of N6.57 trillion in CRR debits from the nation's top 5 banks a whopping 43% higher than the N4.58 trillion held in March and more than double the N3.5 trillion CRR debits as of December 2020. CRR debits in the third quarter of 2020 will be revealed when banks release their results in the coming days and weeks.
READ: Nigeria's telecom sector posts double digit growth of 18.1%, manufacturing, others contract
Meffynomincs: CBN under the leadership of Godwin Emefiele has deployed several heterodox policies as it strives to stimulate the economy and manage the exchange rate crisis in the absence of strong fiscal support.
Interest rates on fixed deposits and money market instruments have fallen to single digits despite the galloping inflation rate.
Last month, the CBN monetary policy committee admitted it was no longer combating inflation but will direct its policies towards stimulating lending to the private sector hoping this will spur local production.
This policy has placed banks in the crosshairs with the Apex bank exposing them to CRR debits if they cannot use customer deposits to spur lending.