CBN wants to be able to freeze bank accounts linked to suspected criminals
The bill will give the CBN new sweeping powers to curb financial fraud and manage distressed banks.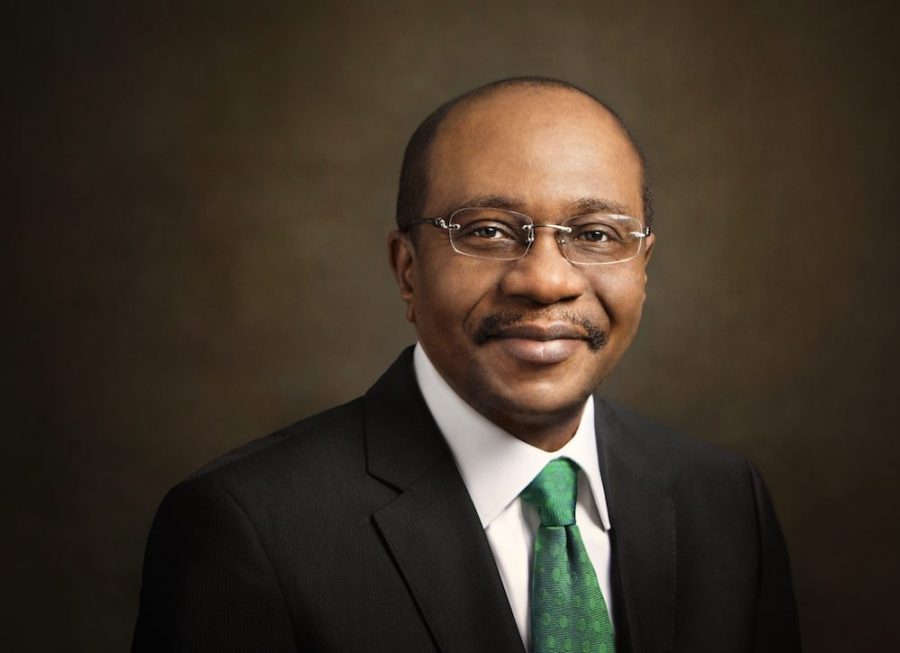 The Central Bank of Nigeria (CBN), yesterday, demanded statutory powers from the Nigerian Senate that will enable it to freeze bank accounts that are linked to criminal suspects.
The apex bank's director in charge of legal services, Mr. Kofo Salam-Alade, argued this point while appearing before a Senate Committee Hearing for a new Act seeking to replace the Banks and Other Financial Institutions Act (BOFIA) of 2004. The lawmakers have commenced the process of repealing/replacing BOFIA 2004 with the re-enactment of BOFIA 2020. However, a particular omission in the new bill has the CBN worried.
Download the Nairametrics News App
The details: In his presentation to the lawmakers, Mr. Salam-Alada pointed out that the new BOFIA bill has 'inadvertently' omitted a clause that should normally grant the CBN Governor the power to freeze any bank accounts linked to criminals, using a court order. Note that BOFIA 2004 contained this clause. However, the new bill seeking to re-enact BOFIA does not have it. Interestingly, this new bill has passed its second reading at the senate, meaning that it could soon become law.
Speaking further, Mr. Salam-Alade argued that the clause should be re-introduced into the new BOFIA bill in order not to frustrate the apex bank's fight against fraud and other financial crimes.
READ ALSO: FG rejects calls for tax reduction, offers tax relief for donors to intervention funds
"This omission erodes the powers of the CBN and creates a huge gap in the regulatory and resolution framework. Therefore, we propose that the extant provisions should be reinstated," Mr. Salam-Alada noted.
Creation of Credit Tribunal: The CBN director later called on the lawmakers to consider the creation of a credit tribunal that will have the responsibility of addressing the persistent issue of non-performing loans in the banking sector. Such a tribunal is expected to fast-track the recovery of bank loans and other financial institutions through the enforcement of rights over collaterals. Salam-Alade said:
"As part of measures to address the role of nonperforming loans, we propose the creation of a credit tribunal. The overarching objective is to create an efficient regime for the recovery of eligible loans of banks and other financial institutions and enforcement of rights over collateral securities.
READ ALSO: Nigerian Treasury Bills stay flat at 4.02% per annum
"Several new types of licensed institutions have entered the Nigerian financial services sector since the enactment of the 1991 Act. These include the non-interest banks, credit bureaux, payment system service providers, among others. There is a compelling need to introduce new provisions in the bill to address the unique peculiarities of these institutions." 
Another important point Salam-Alade raised during the hearing was the fact that the CBN's power to intervene and rescue a failing bank was 'inadvertently omitted in the new BOFIA bill.
Further Reading attempting to explain this proposed bill.
#EndSARS: We were not hacked – CBN
The Central Bank of Nigeria has dismissed rumours that its website was hacked by hacker group, Anonymous.
The Central Bank of Nigeria (CBN) has debunked rumours that its website was hacked. This was disclosed via its official Twitter handle in the early hours of today.
Explore Data on the Nairametrics Research Website 
Explore Some Advanced Financial Calculators On Nairametrics
The apex bank assured the Nigerian public that there was no cause for alarm and it would do everything within its statutory power to protect its proprietary data from being breached.
READ: #EndSARS: National Human Rights Commission sets up independent investigative panel
CBN Website Not Hacked pic.twitter.com/nZFdabmARo

— Central Bank of Nigeria (@cenbank) October 16, 2020
READ: $70 billion per annum will be needed to tackle pandemic induced poverty – World Bank
The press release concluded by advising the Nigerian public to ignore such false claims, designed at undermining the credibility of the CBN.
Backstory
Nigerians were shocked yesterday when the website of the CBN was temporarily off the grid, leaving many to suspect that it may have been hacked. Recall that Anonymous, an international hackers group, had earlier claimed via its Twitter handle, that it breached some Nigerian government websites.
READ: CBN invests over N120 billion on 320,000 farmers across CTG within four years
The act is said to be in support of the ongoing #EndSARS protests that have taken over many cities in Nigeria, following calls for the disbandment of the notorious police unit – FSARS.
Stanbic IBTC retains Fitch's AAA Rating
Stanbic IBTC Holdings PLC and Stanbic IBTC Bank PLC were rated high based on the potential support from their parent company, Standard Bank Group.
Globally renowned credit rating agency, Fitch Ratings, has reaffirmed that Stanbic IBTC Holdings PLC and its subsidiary, Stanbic IBTC Bank PLC, have retained their National Long-Term' AAA (nga)' and National Short-Term' F1+(nga)' ratings.
Fitch Ratings is a leading provider of credit ratings, commentary and research for global markets. The National Long-Term' AAA (nga)' and National Short-Term' F1+(nga)' Ratings are the highest possible ratings on Fitch's rating scale.
Stanbic IBTC Holdings PLC and Stanbic IBTC Bank PLC were rated high based on the potential support from their parent company, Standard Bank Group, which is based in South Africa.
According to Fitch Ratings, both organisations retained their ratings as a result of the vital role they play in Standard Bank Group's primary operations in West Africa as well as its size and high operational integration.
"The National Long-Term Ratings on Stanbic IBTC Bank's N30 billion senior unsecured notes and the National Long- and Short-Term Ratings on the N150 billion structured note programme for senior unsecured debt are in line with the Bank's issuer ratings," Fitch says.
Stanbic IBTC Holdings PLC is a subsidiary of the Standard Bank Group. Its principal operating entity is Stanbic IBTC Bank, a mid-tier commercial bank, which represented 96 per cent of the holding company's consolidated assets at the end of 2019.
Both entities are highly integrated with Standard Bank Group's risk-management framework with access to Standard Bank Group's competitive advantages relative to peers. This also includes connectivity to its network and the ability to serve large domestic and multinational companies.
The 'AAA (nga)' is given to issuers with the lowest expectation of default risk when compared with their competitors. The National Short-Term Rating of 'F1+(nga)' is assigned to issuers that have the strongest capacity for timely payment of financial commitments in comparison to other issuers in Nigeria
Crypto: Popular Hedge Fund, Grayscale record best quarter ever
Grayscale Investments has had impressive growth after registering its third consecutive record-breaking quarter.
Popular American based hedge fund, Grayscale Investments, has had impressive growth after registering its third consecutive record-breaking quarter with more than a billion inflows recorded.
READ: How to buy and sell Bitcoins in Nigeria
READ: CBN knocks airline and shipping firms over non-compliance with form NXP
Bitcoin Trust, Grayscale Investments product remained the most widely selected investment product. Grayscale Investments in its most recent report for Q3 2020 report, total investments into the digital asset managers fund in those three months alone accounted for more than a billion dollars. Adding Q1, Q2, which were also record-breaking at their respective time, the year-to-date inflows surged to $2.4 billion.
READ: Ripple owners say XRP will be worth $100
READ: CBN clears air on Diaspora Remittances, official inflows $2.6bn not $26bn 
READ: Has the President erred in stopping CBN from funding food imports?
Just for comparing our massive, the recent feat is, Grayscale had received $1.2 billion s2013 to 2019. This makes the year to date for 2020 inflows twice as much.
READ: Gold Prices cross $1800, first time since 2011
What you must know; Grayscale Bitcoin Trust Among Fastest Growing Investment Products: Grayscale Bitcoin Trust experienced $719.3 million in 3Q20 inflows.
The Trust has seen its assets under management ("AUM") surge from $1.9 billion to $4.7 billion YTD.
Grayscale Bitcoin Trust does not operate a redemption program and its shares do not trade on a national securities exchange.
Trust is therefore not an ETP or ETF. Still, if the Trust were compared to global ETPs and ETFs with over $1B AUM at the start of the year, it would rank as the third-fastest growing product YTD with an AUM increase of approximately 147%.
READ: Nigeria's diaspora remittance to hit $34 billion by 2023 – PwC
READ: The week that shook the world: the collapse of the Lehman Brothers and the effect it had on me
Backstory
Recall Nairametrics about five months ago, revealed how institutional investors and hedge funds around the world have been rushing to have a stake in crypto assets which all have been outperforming other financial assets in 2020.
A popular hedge fund based in New York –Grayscale Investments –caught the investment world by surprise by buying up Bitcoin (BTC) at a great rate in recent months.
READ: Update: Buhari seeks power to freeze accounts, clamp down on money launderers
What you need to know about Hedge Funds; They are firms that offer alternative investments to a specific type of investors (high net worth individuals), in a bid to protect their investment portfolios from market uncertainty, while generating positive returns regardless of market sentiments.
Explore Data on the Nairametrics Research Website
READ: CBN gives approval for Stirling Trust to start offering cash-in-transit services