Within 72 hours USDC Treasury transfers over 50,000,000 USDC to wallets
Crypto lovers continued to troop to stablecoins, as USDC market cap broke the $1 billion market capitalization.
In just three days, fast-growing cryptocurrency, USDC, a stable coin project founded by Circle and Coinbase, just released 50 million digital coins from its treasury to various wallets in less than 72 hours. Data compiled from Whale Alert, an advanced blockchain tracker, and analytics system showed the time these transactions took place.
According to Coinbase a leading American based crypto exchange, the consortium that mints USDC, collectively holds US$1.00 for every single USDC. These funds are held in a special bank account that is constantly monitored and audited.
Explore the advanced financial calculators on Nairametrics
Crypto lovers continued to troop to stablecoins, as USD Coin's (USDC) market cap broke the $1 billion market capitalization threshold for the first time since the stablecoin was launched in October 2018.
Quick Fact: USDC is a fully collateralized US dollar stablecoin. It is an Ethereum powered coin and is the brainchild of CENTRE, an open-source project bootstrapped by contributions from Circle and Coinbase. USDCs are issued by regulated and licensed financial institutions that maintain full reserves of the equivalent fiat currency in a 1 USDC:1 USD ratio.
READ MORE: Coinbase, Binance, and Kraken Lead in Blockchain Merger & Acquisition Deals
Things you must know: Investors of stablecoins make money by earning dividends from the newly created digital coins being given to them for holding such stablecoin stock.
U.S SEC Chair nominee says Bitcoin is transforming global finance
Gary Gensler spoke to the U.S Congress on how Cryptos are bringing changes to the new financial era.
The U.S president nominee for the position of U.S. SEC, Gary Gensler has recently disclosed that Bitcoin and other Crypto assets were bringing transformational change in global finance.
In a recent Senate confirmation hearing, Gensler spoke to the U.S Congress on how Cryptos are bringing changes to the new financial era, and it remains their job in ensuring investors transact safely.
"These innovations have been a catalyst for change. Bitcoin and other cryptocurrencies have brought new thinking to payments and financial inclusion, but they've also raised new issues of investor protection that we still need to attend t," he said.
The nominee also spoke on how he hoped to handle the crypto industry if he is confirmed to lead the U.S financial regulatory agency;
"I'd work with fellow commissioners to both promote the new innovation, but also at the core, ensure for investor protection.
If something were security, for instance, it comes under the securities laws, comes under the SEC. If there are exchanges that trade those, to ensure that there's the appropriate investor protection on those exchanges, so promote technology but still stay true to our core values of investor protection and capital formation," Gensler said.
US top regulator, Brian Brooks, some months back added weight on the significance of cryptos in the life of Americans and its future as regards banking in front of the U.S Congress.
As part of his testimony, Brian Brooks, during a hearing recently held with the Senate Committee on Banking, Housing, and Urban Affairs, the Office of the Comptroller of the Currency (OCC), provided key points on the efforts the U.S regulator is taking to keep the federal banking system competitive amid the COVID-19 pandemic and the role cryptos play.
The report said, "Today, roughly 60 million Americans own some type of cryptocurrency, with a total market cap of nearly $430 billion. These figures clearly illustrate that this payment mechanism is now firmly entrenched in the financial mainstream.
Cryptocurrency has become a popular mechanism for sending and receiving payments for goods and services because transactions post in real-time and provide convenience and security. Cryptocurrency also describes categories of specific currencies of value, and the rise in the use of stablecoins demonstrates consumers' comfort with its use."
Bitcoin surges past $51,500
Bitcoin traded above $51,508.78 with a daily trading volume of $51.7 billion and is up 4.83% for the day.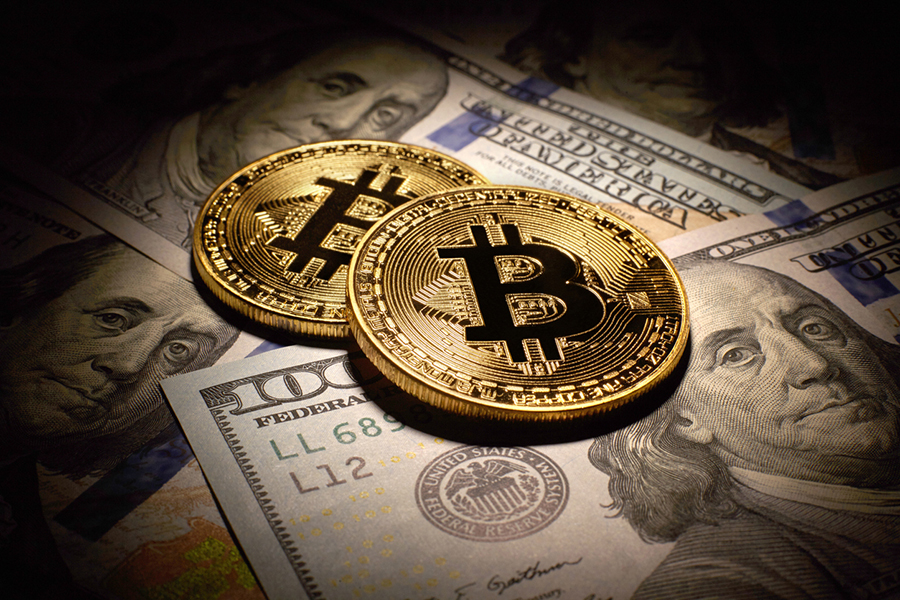 The flagship crypto-asset, Bitcoin surged past a one-week high as risk appetite in markets gained momentum despite growing concerns facing the crypto industry.
At the time of writing this report, Bitcoin traded above $51,508.78 with a daily trading volume of $51.7 billion. Bitcoin is up 4.83% for the day.
The world's most popular crypto asset had been under pressure, particularly on Tuesday when Gary Gensler, nominee for chairman of the U.S. SEC disclosed that protecting investors against the crypto market's manipulation and illicit activity is a challenge for the agency.
Institutional investors are perceived to be driving Bitcoin's bullish record-setting run. Amongst them; Anthony Scaramucci's Skybridge Capital, Mass Mutual, and Guggenheim (up to 10% of its $5 billion macro funds).
.
Bitcoin is fired up on all cylinders, smashing its past record highs at the speed of light, and it seems the momentum trade is strengthening as mass media outlets embrace crypto coverage, on the bias that the flagship crypto rallied to an all-time high today, as it broke above the $51,000 level.
Also, the flagship crypto is on its record high amid strong purchases seen in accredited investors gaining more exposure to Bitcoin through the world's biggest crypto hedge fund, Grayscale, and the CME Bitcoin futures market.
Nairametrics | Company Earnings