Coinbase, Binance, and Kraken Lead in Blockchain Merger & Acquisition Deals
Coinbase, Binance, and Kraken have the most active firms in acquisitions.
Since the creation of the crypto industry, a total of 129 merger and acquisition (M&A) transactions have been carried out within the blockchain industry, with a reported total value estimated at $2.6 billion.
Trading Products & Exchanges made up approximately 48% of the total reported value of M&A deals and 23% of all deals.
READ MORE: Farmcrowdy acquires Best Foods to explore meat market 
Coinbase, Binance, and Kraken have the most active firms in acquisitions, boasting of at least 10 merger & acquisition transactions.
Excluding the three exchanges above, nine out of the 12 remaining blockchain firms participated in two transactions each, according to a June 2020 research analysis report carried out by The Block's John Dantoni.
Perform advanced finasncial calculations on Nairamterics
In addition, data seen from Chainalysis, a leading crypto data analytic firm, revealed that the four biggest crypto exchanges since 2018 – Coinbase, Binance, Huobi, and Bitfinex – received about 40% of all BTCs via exchanges this year.
The next ten crypto exchanges collected 36% in a combined volume of BTCs leaving other smaller exchanges to share out the remaining 24% of transfer volumes.
Quick facts about crypto exchanges: Crypto exchanges facilitate the exchange of one crypto asset or digital coin to another. In crypto terms, they enable the buying and selling of cryptocurrencies, and also the exchange of fiat currencies into crypto-currencies.
Trusted brands in the crypto exchange business include Gemini, Binance, Coinbase, FTX, Bitstamp, and Liquid.
3 Tron investors transfer 719,000,000 cryptos
TRX price is up 9.4% in the last 24 hours.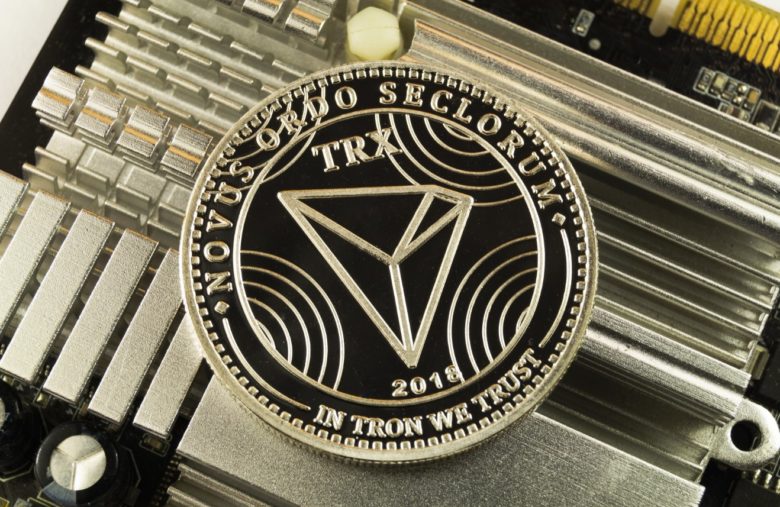 Investors have been cashing in big time on Tron, a relatively popular digital asset in the crypto-verse. Data feed on Whale Alert, an advanced crypto tracker, revealed that three whales moved about 719,000,000 Trx worth over $20 million transferred from unknown wallets to other unknown wallets.
200,000,000 #TRX (5,627,410 USD) transferred from unknown wallet to unknown wallet

— Whale Alert (@whale_alert) September 26, 2020
220,000,000 #TRX (6,147,722 USD) transferred from unknown wallet to unknown wallet

— Whale Alert (@whale_alert) September 26, 2020
299,000,000 #TRX (8,400,678 USD) transferred from unknown wallet to unknown wallet

— Whale Alert (@whale_alert) September 26, 2020
READ: Buying signal, Bitcoin whales with 1000 BTC or more continue to rise
TRON, at the time this report was drafted, traded at $0.02817222 with a daily volume of $1,128 billion. TRX price is up 9.4% in the last 24 hours. It has a circulating supply of 72 Billion coins and a max supply of 101 billion coins.
TRON is a blockchain-based platform that is designed to ensure that its technology is suitable for daily use. Whereas Bitcoin can handle up to six transactions per second, and Ethereum up to 25, TRON states that its network has capacity for 2,000 TPS — 24/7.
This project is best described as a decentralized platform focused on content sharing and entertainment; to this end, one of its biggest acquisitions was the file-sharing service BitTorrent back in 2018.
READ: Binance offers DeFi coders $100,000; DeFi market value hits $8 billion
TRON was founded by Justin Sun, who now serves as CEO of BitTorrent. Educated at Peking University and the University of Pennsylvania, he was recognized by Forbes Asia in its 30 Under 30 series for entrepreneurs.
TRON is one the biggest and most popular blockchains globally, ranked fifteen by market value, has entered a strategic alliance with BitGo, the leader in digital asset financial services, to bring Wrapped Bitcoin (WBTC) and a newly minted Wrapped Ether to the TRON ecosystem as TRC20 tokens.
READ: U.S public listed company allocates $425 million into Bitcoin
Justin Sun says that TRON users will not encounter high fees like in the Ethereum ecosystem.
"Everyone may now use their BTC/ETH to enjoy all the benefits of the TRON DeFi ecosystem without the high gas fees on Ethereum! JustSwap, a Uniswap alike service on TRON, has achieved $100 million 24-hour volumes since its start and represents TRON's strong and growing DeFi ecosystem." 
DeFi crypto market value gains over 1000% from June
Defi based crypto market value had risen from $1 billion in June to  $10.71 Billion
DeFi cryptos are now a force to reckon with, especially since the era of the worst pandemic known to man came to play.
It's important to note that DeFi-related assets are gaining traction, as data feeds from Defipulse revealed that Defi based crypto market value had risen from $1 billion in June to  $10.71 billion, at the time this report was written, showing an astronomical gain of 1071%.
READ: Crypto: Why investors are rushing to DeFi assets
Why investors are flocking to DeFI cryptos
Several DeFi crypto assets have had their share of the spotlight in recent times, with cryptos such as Chainlink, Compound, YAM, UniSwap, Cream finance, and Melon gaining investors' capital inflows.
Using "Defi" technology, one can build smart contracts with codes that facilitate the actions of intermediaries, including managing and accepting deposits, handling collateralized loans, and liquidating collateral assets as per the terms of the contracts, should their values fluctuate.
Although DeFi assets, about few days back, had experienced some price corrections due to the rebound of the dollar and overbought indicators, the market seems to show a bullish bias relatively in the midterm, as Defi based investors increase their asset purchases momentarily.
DeFi crypto owners in some cases can typically receive better interest rates than they would from traditional banks on the basis that lower operating costs is enabled by operating on an automated decentralized network
As a credit to blockchain technology, the contract codes cannot be terminated or manipulated by any entity, and are executed with specific conditions.
READ: Guinness Nigeria finding it hard to refinance its loans due to dollar scarcity
What DeFi means: Defi means "decentralized finance." By definition, it's a crypto ecosystem made up of financial apps designed on leading blockchain platforms.
Defi, in short, is the use of blockchain technologies (including smart contracts, decentralized asset custody, etc.) to replace all "intermediaries" with program codes, therefore maximizing the efficiency of financial services and minimizing costs.
These digital assets are designed on Ethereum codes, and usually exhibit characteristics that include having protocols and financial smart contracts.
Unknown entity transfers $166 million worth of Bitcoins
BTC whale moved 15,987 BTC in block  649,777 estimated to be worth about $ 166 million.
The number of transactions done by large entities in the world's most important crypto market is on the rise.
Data obtained from Bitcoin Block Bot, a crypto analytic tracker, revealed that a BTC whale moved 15,987 BTC in block  649,777, estimated to be worth about $166 million, recently.
READ: Bitcoin whale transfers 11,230 BTC worth $116 million
Whale alert! 🐋 Someone moved 15,987 BTC ($166M) in block 649,777 https://t.co/VAta1uVOcH

— Bitcoin Block Bot (@BtcBlockBot) September 24, 2020
BTC whales have been moving large stacks of BTCs lately, triggered by the third BTC halving that occurred some months ago.
Much of the recent increase can be attributed to wealthy entities withdrawing their BTCs from crypto exchanges. Apparently, this is not new wealth; rather, it represents a change in the way Bitcoin whales are choosing to hold their coins.
READ: Buying signs: Ethereum whales increase their Ether holdings by 84%
From a macro level, the increase in the number of these large entities can be considered bullish.
At the time this report was drafted, Bitcoin was still trading around the $10,500 support levels, as investors have kept buying BTC at its support levels.
Explore the Nairametrics Research Website for Economic and Financial Data
Quick fact: At the BTC market, investors or traders who own large amounts of bitcoins are typically known as Bitcoin whales. This means that a BTC whale would be an individual or business entity (with a single Bitcoin address) owning around 1000 Bitcoins or more.
As BTC whales accumulate BTCs, Bitcoin's circulating supply reduces, and this can weaken any bearish trend bitcoin finds itself in.
READ: Bullish Signs: 2.6 million Bitcoins are being held on crypto exchanges
Meaning that over time, it's possible that as BTC approaches its fixed supply of 21 million, the price of BTC will go up, with BTC's present demand factored in.