Banks' stakeholders express 4 main concerns bothering the sector right now
Banks are more concerned about the arbitrary nature and lack of understanding of the CRR debits.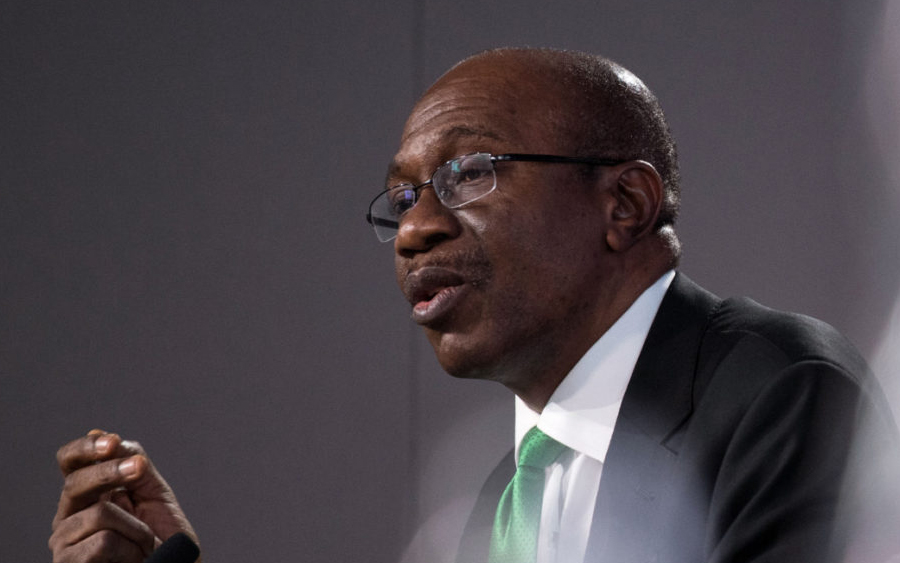 Stakeholders in the Nigerian banking sector have raised concerns over four main issues that are threatening their investments at the moment.
These concerns range from the perceived "unorthodox monetary policy" moves of the apex bank, to FX liquidity issues, and of course the negative impacts of the COVID-19 pandemic.
These concerns were raised by the representative of some of the country's top banks (Zenith Bank Plc, FBN Holdings Plc, United Bank for Africa Plc, Guaranty Trust Bank Plc, and Stanbic IBTC Holdings Plc) who recently attended Standard Chartered Bank's 2020 Africa Investor's Conference.
READ MORE: Bank Hold-Cos are expected to fare better in new era of Nigerian banking
Focus on the issues raised
According to an executive summary of the conference which was made available to Nairametrics, banks' stakeholders are especially worried about the following:
The negative impacts of CBN's constant CRR debits.
The issue of naira's liquidity management.
They are also worried about FX liquidity (or the lack thereof), as well as the exchange rate unification at CBN's different windows. When will the CBN resume dollar sales to foreign portfolio investors in the I&E window?
Lastly, banks' stakeholders are worried about COVID-19 and its impacts on earnings outlook, loan restructuring, and asset quality.
Part of the document containing the executive summary of the conference said:
"Banks are more concerned about the arbitrary nature and lack of understanding of the CRR debits as it makes it difficult for them to plan. Most are increasing steps to reduce balances with the CBN to limit debits.  According to the CBN, CRR balances with the CBN currently stand at N10tn, 22% of sector assets and 50% of sector deposits. This is negative for NIMs, but funding costs have also declined, dampening the impact. Most of the banks have presented loans to the CBN for restructuring but are still engaging with clients. According to the CBN, loans presented by the sector for restructuring account for 32.9% of total loans, implying an overall weakness in sector asset quality, which we will likely not see in asset quality deterioration by FY20e given the regulatory forbearance.
"Sector NPL ratio currently stands at 6.6% vs. 11% in April 2019. Banks continue to maintain their position of following strict credit processes to drive credit growth, and not grow loans aggressively due to pressure from the loan-to-deposit ratio (LDR) minimum lending policy of the regulator.
"The improvement in oil prices has also reduced the concerns of asset quality deterioration in oil and gas exposure. Obligors in the sector have a breakeven cost price at the USD30/bbl level. Some banks expect further devaluation in the currency at the official window, given the depressed FX revenue outlook from
lower oil prices, but acknowledge the backward integration drive of government to improve corporates' sourcing of raw materials locally to reduce pressure on FX due to imports."
Download the Nairametrics News App
Recall that there have been different reports and forecasts about the recent negative pressures on Nigerian banks and how their earnings/profitability might take a hit. And this is probably the first time these banks are acknowledging and speaking up about these changes. It is unclear, at this point, what the CBN might do to remedy some of the concerns raised.
In the meantime, you may download the full report containing the key takeaways from the conference by clicking here.
AIICO refutes claims of non-remittance of pension assets to PTAD
AIICO says all pension assets due for remittance have been duly transferred to PTAD since the year 2017, in full compliance with the directive.
AIICO Insurance Plc has refuted the allegations of non-remittance of pension assets to the Pension Transition Arrangement Directorate (PTAD).
This was contained in a statement issued by its Head, Strategic Marketing & Communications Department, Segun Olalandu on Friday.
It stated that all pension assets due for remittance have been duly transferred to PTAD since the year 2017, in full compliance with the directive.
AIICO added that both parties are presently engaged in a reconciliation exercise to conclude the process and it implored the public to disregard any information that may suggest otherwise as there is no basis to that effect.
It stated, "The attention of the Management of AIICO Insurance Plc. has been drawn to a recent report in the media on allegations of non-remittance of pension assets to the PTAD.
"AIICO Insurance Plc. hereby wishes to inform the public that all pension assets due for remittance have been duly transferred to PTAD since the year 2017, in full compliance with the directive. Both parties are presently engaged in a reconciliation exercise to conclude the process. We implore the public to disregard any information that may suggest otherwise as there are no basis to that effect.
"AIICO Insurance Plc. is and remains a responsible corporate citizen of Nigeria and ensures best practice in all its business activities and operations in line with extant laws and regulatory provisions guiding its practice."
What you should know
The Senate Committee on Public Accounts had summoned NICON Insurance Plc, AIICO Insurance and other insurance companies over their reported failure to remit N17.4 billion Pension Fund to PTAD.
The Senate based its summon on the 2016 report of the Auditor General of the Federation (AuGF), which unravelled the non-remittance of N17.4 billion Pension Fund to PTAD.
The Auditor General's report had said, "Returns on pension funds totalling N17.4 billion forwarded by the underwriters were not accompanied by the following documents: (i) (ii) (iii) (iv) Bank Certificate of balances as at the close of accounts.
Accounting Statement showing the following: (a) (b) (c) Actuarial Value of Assets: Valuation of Assets at the lowest cost. Actuarial surplus: Excess of assets over Liabilities Actuarial Liabilities /deficiency: Excess of Liabilities over Assets A minimum of 3 years Annual Financial statements. Major Policy files and associated investment ledgers, if any."
How fraudsters fleece elderly Nigerians of their bank deposits
Fraudsters in connivance with some bankers are targeting mostly elderly customers to fleece them of their bank deposits.
Mary Adegoke, 70, is a retired teacher and a depositor with one of the Nigerian Tier-1 banks. The mother of five got a rude shock on Friday, January 8, 2021, when she got a call from a stranger, who claimed to be her new account officer, requesting a One Time Password (OTP) that was sent to her phone a few minutes earlier.
Adegoke told Nairametrics that she wouldn't have shared the information if the caller had not answered a few security questions like her account number, digits on her ATM card, and Date of Birth. She said, "I had no reason to doubt him after providing the answers. I never understood what he was up to and what the OTP meant and why he asked me to delete it immediately after I shared it with him. A few minutes later, I got a debit alert of N40,000, which was my pension for the month.
"At that point, I started sweating and knew I had fallen victim to fraudsters. But what I still don't understand is how he got my account number and other personal details."
READ: How scammers use SIM cards to rob your bank accounts
Mrs Abimbola Omole, 65, is another retiree and a victim of similar fraud. The retired civil servant is also a depositor with one of the Tier-1 banks, which has its headquarters in Marina, Lagos.
Omole had declined the offer of an ATM card through her account officer before travelling out of the country. The account officer had then proceeded to forge the customer's signature to request the ATM card.
"I couldn't believe my eyes when I got debit alerts that a sum of N150,000 was deducted from my account within three days," a bewildered Omole reported. "When we traced the location of the withdrawal, we found it was in Onitsha. I am sure the banker must have disclosed my details to someone there because she had asked me to lend her money before I travelled," she recalled.
Adegoke and Omole are only two of several bank depositors, especially elderly citizens, who have been fleeced by fraudsters masquerading as bank staff. These crimes are unmistakably and increasingly targeting a specific class of people – vulnerable elderly people.
READ: How thieves use Covid-19 to defraud bank accounts
Ex-bankers share their experiences
Sources across the top banks revealed that many bankers engage in various fraudulent activities as a result of laxity on the part of some officials in the internal control departments at various levels. Nairametrics found that many of these frauds were perpetrated by third parties in connivance with insiders, targeting mostly elderly customers within the 60-70 years age bracket, who may expectedly not be tech-savvy. This is usually done by requesting that the unsuspecting customers provide vital information such as their Personal Identification Number (PIN), which the fraudsters then use to debit their accounts.
"We treat scores of fraud cases every year and most of them are done in connivance with senior officials of the bank at the branch level. Recently, a fraudster got the PIN of a customer and withdrew N100,000 from the account on a particular Sunday," a banker who pleaded anonymity told Nairametrics.
A former Manager of one of the Tier-1 banks, in an exclusive interview with Nairametrics, disclosed that three of the staff of the bank in Sokoto were arrested by the Economic and Financial Crimes Commission (EFCC) in March 2020. The bankers were arrested for conspiring to steal the sum of N1.2 million from a customer's account and were said to have done so by issuing an ATM card in the customer's name to an impostor who then proceeded to clean out the account.
READ: CBN releases new guidelines for OFIs, orders inclusion of NUBAN code or face sanctions
Although some of this money was later recovered by security agents, investigations reveal that the system is beset with several other unrepentant fraudsters still plying their craft at the expense of unsuspecting customers.
A banker with a Tier-2 bank also shared another case with Nairametrics, which was uncovered by EFCC. According to her, the anti-graft agency uncovered a criminal syndicate of bankers who specialized in forging signatures of deceased bank customers and stealing from their accounts. They also execute fraudulent financial transactions, including unauthorized debits of depositors' funds.
The alleged members of this syndicate were in March, arraigned before a Judge of the State High Court in Uyo on a 23-count charge bordering on conspiracy, forgery, obtaining by false pretense and criminal conversion, depositors' funds to the tune of over N37.6 million.
One of the accused persons was found by the EFCC to have used his position as the Head, Operations and Transaction Service and Delivery, to collude with third parties and establish the syndicate which specialized in perpetrating fraudulent transactions and deductions.
Further investigations also showed that without the authorization or knowledge of the management of the bank, the defendants managed a fictitious fixed deposit account with interest accruing to it.
READ: Personal data of 533 million Facebook users leaked on a hacking forum
What they are saying
Head of Media, EFCC, Mr Wilson Uwujaren, disclosed that the anti-graft agency had prosecuted scores of bankers who had either swindled depositors or the banks in different cases.
He added that there were yet more cases pending in Federal High Courts in Port Harcourt, Rivers, Yenagoa, Bayelsa, Edo, and Lagos States, among others.
"What happens is that when a staff of the bank is involved in such activities, the bank takes the person out of the system through dismissal. But now, we are going after the banks and the personnel used to perpetrate fraud," he said.
Banks must fine-tune their internal control processes to better protect their customers as their failure to do this would be costly.
Increasing use of mobile
Mobile adoption in Nigeria has risen over the last half a decade as the Central Bank's policies on financial inclusions have increased reliance on mobile phones as a tool for conducting banking activities.
According to the latest data from the NIBSS, Mobile transactions in Nigeria (mobile & USSD) surged by 82.6% in 2020 to stand at 1.69 billion compared to 928.86 million recorded in the previous year.
Banks also earned a whopping N216 billion from digital banking transaction, buttressing just how critical mobile is to shoring up bank revenues.
Despite this heavy reliance on mobile as a strategic tool for financial inclusion, fraudsters are also benefiting just like the banks.
Nairametrics | Company Earnings
Access our Live Feed portal for the latest company earnings as they drop.