France's Orange move into Nigeria spells trouble for resident Telcos
Orange is more than capable of taking over the Nigerian market with over 266 million customers worldwide.
Note from Nairametrics: Our editors understand a previous version of this article include portions that were factually incorrect. We have reached out to the authors and they have sent in an updated article which is now published below.
---
Revised Opinion Article: France's largest Telco, Orange is reportedly making a play to enter two of Africa's biggest markets, Nigeria and South Africa. Reports say Orange CEO, Stephane Richard said the company is looking to widen its footprint in Africa by establishing a presence in these countries, but this might take a few months.
This reports begs the question…
READ ALSO: Reps to engage EFCC against Telcos over alleged N200 billion NITDA debt  
What could this mean For Nigeria's Resident Telcos?
Competition – when this happens, they will be joining as a 5th major Telco company. This brings license revenue for the Nigerian government, increases product offering for consumers, and potentially drives prices down for consumers.
Customers – if well-positioned, they could go after a new set of customers by offering new packages that are more attractive in terms of pricing and other value proposition.
Consolidation- the entrance may bring out new M&A activities in the space, as it may decide to acquire an existing player in the market. It is common knowledge that a few of the existing players have had their fair share of financial trouble in the past few years
READ MORE: China more willing to restructure Africa's debt than private creditors
With over 266 million customers and about 150,000 employees worldwide, Orange has the financial muscle and manpower to be a major player in the Nigerian market.  This potential move could result in the creation of new jobs or resulting in employees of existing Telcos moving from their current positions to work with Orange depending on the proposed value
Nonetheless, with this move into the country, Orange will definitely bring in fresh and much-needed competition to the Nigerian telecom sector.  Also, the payment space could also see a significant impact on mobile money users in every nook and cranny of the country. Everyone knows Nigeria has a consistently growing payments market space and this expansion plans maybe with that in focus.
Also, Orange has a payment system- Orange Pay that seems to have gained significant traction. No doubt they will easily fit right into the growing payments space in Nigeria; existing players may also need to step up their offerings to secure their place in the market.
Top Nigerian FinTech Apps that are leading the competition
It is estimated that there are about 210-250 fintech operators/companies operating in the Nigerian space.
Financial technology is one of the new waves of disruptions in the financial sector, that is fuelled by the internet of things and the increasing digitalisation of the world. In the last decade, the industry has grown by more than 100 times from $1.8billion in 2010 to $19billion in 2015. Recently, the size of the global FinTech industry has been valued at $127.66 billion and is expected to grow at an annual average of 24% to amount to $309.98 billion by 2022. 
Fintech refers to the ecosystem where technology companies as well as financial institutions use the innovations in technology to foster financial services and increase access to finance in the market. It an umbrella term that refers to the innovations in technology that are challenging and changing the traditional approaches in the financial service industry. 
Almost every corner of the world has been touched by FinTech in as little as 20-25 years of its existence with the likes of PayPal charging at the front by helping people make seamless money transfers across the world and facilitating online payments. In almost every mention of FinTech in Africa, the name m-Pesa is mentioned under the same breathe. Founded in 2007,  M-Pesa helps Kenyans make all money transfers and payments online even allow for deposits and withdrawals with the ease of a mobile app.
READ ALSO: Chipper Cash just raised $13.8 million Series A funding
The advent of FinTechs in Nigeria and regulations
In Nigeria, the presence of FinTech is equally notable, and like its ecosystem, there is a continuous rise in the number of FinTech startups looking to offer better services than pre-existing ones. FinTechs in Nigeria are looking to expand the tentacles of the financial sector to reach its un-banked population of 60 million people (more than a quarter of its estimated 200 million population) through mobile apps that make services.
Also, they are looking to make an array of financial services more available to the banked population by providing seamless services like promising interests on savings and investment more than traditional banking. It is estimated that there are about 210-250 FinTech operators/companies operating in the Nigerian space, and these players brought about the valuation of the industry to $153.1 million in 2017 and are projected to rise up to $543.3 million by 2022.
Regulation of FinTech in Nigeria is overseen by the Central bank. As a measure of risk management, the CBN places a financial barrier of a minimum of $275,000 on entry into the FinTech market to help secure funds and credibility of operators.
Categories of FinTech
As earlier noted, the term FinTech is an umbrella term. It is an ecosystem with many species of habitats. These species are the different sectors in the finance industry from insurance to banking to investment to money transfers and other emerging areas like cryptocurrencies and Agritech.
This paper focuses on five categories for the Nigerian market: Agritech, Savings, and Investments (financial instruments), Crowdfunding, Mobile Payments, and Cryptocurrencies. In ranking the top players in each category, this paper will base its ranking on google play store's data.
READ ALSO: Just In: Opay shuts down other business arms to focus mainly on fintech
---
Agritech: Farm Crowdy
In FinTech, agrotech is the use of internet technology to close the funding gap and infrastructural deficits plaguing the agricultural sector. They look to help farmers feed the world, cutting off middlemen and making farming more profitable. Most notably, it is a crowdfunding platform that allows investors to make short-term harvest cycle investments in agriculture and reap high interests.
As the first digital agriculture platform in Nigeria, Farm Crowdy has succeeded in keeping its first position in the industry by providing a platform that connects small-scale farmers with prospective investors who do not necessarily need to know about agriculture to invest. In allocated funds to small-scale farmers that helps them increase their output by adopting capital intensive/mechanised farming, providing them seedlings, training on crop yields, access to more farmlands, and providing insurance for agric products.
Since its launch in 2016, Farm Crowdy has helped 25,837 farmers, provided over 16,000 acres for farming, gained nearly 70,000 farm sponsorships from investors, reared more than 2.5 million chickens, and pays investors 13-25% returns on their investment. On google play store, Farm Crowdy is ranked 3.5 stars with 265 reviews and has over 50,000 downloads. Cumulatively, it has nearly a hundred thousand active users.
Other Agritech platforms that offer similar services include Thrive Agric, Growsel, Pork Money (which is crowdfunding for a pig farm), Requid, Agropack, Releaf, FarmNGA, Probity Farms, among many others.
---
Savings and Investment:
Piggyvest
Fintechs in Nigeria offers investment platforms that tend to bridge the knowledge gap in investments in financial instruments, eliminating information asymmetry,  and reducing the hassles associated with financial instruments. In the Nigerian space, the savings and investment subsector is one of the most populated by fintech firms, among which the most dominant factor in this section is the Piggyvest app.
Piggyvest offers users the financial freedom to not only save responsibly but put their savings into use by investing them. It launched in 2016 as a savings platform – Piggybank – and later rebranded to include investments – Piggyvest. It prides itself as the first online savings and investment platform in West Africa and boasts of 350,000 active users.
Piggyvest promises users 10-13% interest rates on their savings and up to 25% on investment in financial securities. At just two years into the business, Piggybank announced that it had raised $1.1 million in seed fund, and saw a growth in savings rate by up to 3000% between 2016 and 2017. On Google play store, it records more than 500,000 downloads which are about five times more than its two closer competing savings and investment platforms like Cowerywise and i-invest (100k+ each). It also ranked 4.7 stars with 20,000 reviews. 
READ MORE: 11 money saving apps you need to download now
Wealth.ng
While the aforementioned fintech companies have gained ground in the demand for fintech services, Wealth.ng is introducing high-scale innovation into the market. Recently it entered into a partnership deed with Paga, one of the dominant names in the money transfer sector of the industry, to improve the quality and efficiency of service delivery. Among the industry, there are hardly any existing partnerships, instead, each company competes for customer acquisition and better service.
Wealth.ng sees business differently. A decade ago, many people would dismiss the thought of investing in financial securities for lack of adequate knowledge of how it works or understanding of the trends. Wealth.ng has completely bridged this gap by including consumer education as part of its services. With this, they walk potential investors through every step and provide an array of investment options for each person.
Other players in the savings and investment subsector include Afrinvest, Kudi, Investment one, Payday investor, and many others.
---
Mobile Payments: Interswitch
This is no doubt the busiest in the FinTech industry in Nigeria, and one of the top FinTech areas globally. According to the Central Bank, between January to December 2019, the volume of transactions via mobile monies stood at 377,265,208 which reflects a transaction value of N5 trillion. The FinTech company at the forefront of this charge is Interswitch. In 2019, it sold a 20% share of the company to Visa for $200 million which brought the company's valuation to $1 billion (N360 billion) – a unicorn status. At this valuation, it surpasses giant financial houses like Access bank (N327 billion), and UBA (N227 billion).
Unlike savings and investment platforms that people use for savings from time to time – hence mobile apps, mobile payment apps are used for the likes of utility bills, cash transfers, deposits, and withdrawals. Businesses use mobile payment platforms for transaction purposes. However, on play store, Interswitch still boasts of more than 100,000 downloads in its quickteller app and over 50,000 downloads in its quickteller agent app, which top other of its complementary payment apps for Nigeria and other African countries.
READ MORE: Digitization of the U.S Dollar faces U.S Senate hearing
Other major players in the payment platform in Nigeria include Flutterwave, Paystack, Remita, e-transact, Vogue Pay, among others.
---
Cryptocurrencies: Quidax
To many people, cryptocurrencies are still a mirage. As such, investing in any form of cryptocurrency would be considered a wasteful investment. In the Nigerian fintech ecosystem for cryptocurrencies, Quidax is helping cryptocurrency spreading the knowledge and raising awareness for cryptocurrencies, and helping enthusiasts and investors make crypto investments.
Launched in 2018, Quidax has made its platform seamless for trading different cryptocurrencies like Bitcoin, Ethereum, Ripple, Litecoin, and other cryptocurrencies using the naira. Its market approach of trading directly with naira and boycotting exchange rate variations is a major development in the crypto market. One year after it started, CEO Buchi Okoro said they saw a transaction volume of more than $110 million from users in 70 countries from 6 continents. On play store, it has over 10,000 downloads and rated a 4.1 star.
---
Crowdfunding: NaijaFund
As an alternative to raising funds for personal and business projects like hospital bills, school fees, and the likes, crowdfunding platforms help users source funds from a sea of 'strangers' willing to spare some funds to help out. On the global scale, GoFundMe leads other crowdfunding platforms by ensuring a transparent system where people seeking for financial assistance could present their ordeals and receive solidarity.
Although GoFundMe shares a strong presence in almost every country, it doesn't deter other industry players from participating. In Nigeria, NaijaFund presents itself as one of the foremost indigenous crowdfunding platforms. Although mainly present as a web app, it has since its 2016 launch helped Nigerians bridge the funding gap for personal and business projects, in which it claims 10% of the total funds raised. 
Could we ever see $100 oil again?
JP Morgan Chase had predicted that oil prices would shoot up as high as $190 a barrel in 2025.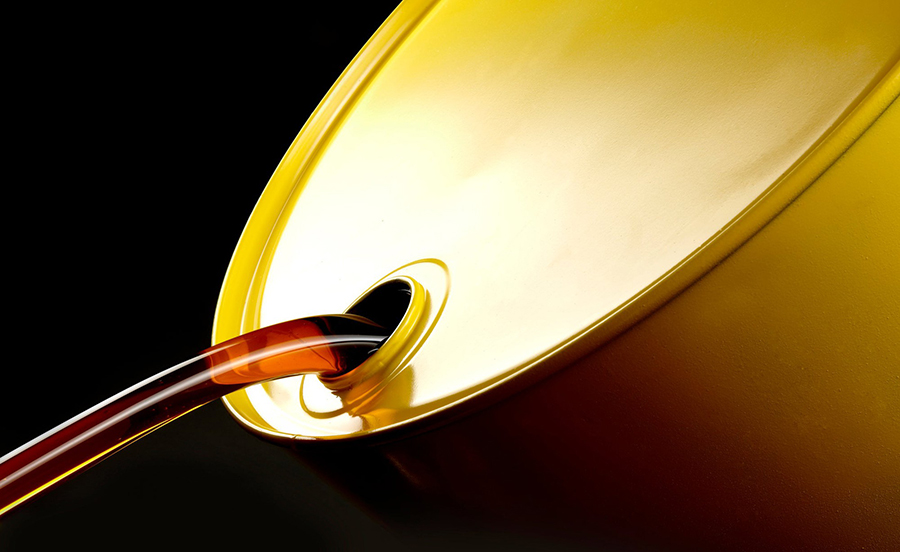 Christyan Malek, JP Morgan's head of oil and gas research for EMEA, in an interview with CNN, said, "the reality is the chances of oil going toward $100 at this point are higher than three months ago,".  The claim follows an earlier bullish prediction by the investment bank in March, about oil prices shooting up as high as $190 a barrel in 2025.
Have we seen $100 oil before? Yes. The chart above showed oil nations in some years enjoyed oil at levels above $100. Current fundamentals do not favour $190, which could be overreaching by JP Morgan. Brent Oil has not seen $100 for a barrel since 2014, with $145 the highest point the industry has seen in the last 20 years.
READ ALSO: Central banks digital currencies pose a threat against the U.S dollar
But how possible could reaching $100 be given how the world has changed. On the demand side, we have a pandemic that could change how the world interacts. This issue might be corrected when a vaccine comes to the fore. Life would surely resume and come back to normal, just a few corrections and adjustments from the travel and tourism sector.
The bane to reaching $100 price levels, is the supply side. The rise of shale oil is the albatross on the neck for bullish prices. Shale oil, which has suffered a downturn of recent, appears to be going through a tough recovery patch. The sector is in dire need of financial support as we have seen a lot of bankruptcies been filed across that industry. This scenario forms the basis for Oil bulls. Sawiris, Holding Chairman and CEO of Orascom Investment told CNBC in an interview last month.
READ ALSO: OPEC's influence on the Oil Markets
"I actually believe that in, let's say, 18 months from now, the oil will hit $100″. He further added, "The shale industry will vanish for at least one year, and restarting is going to be difficult because banks will be very reluctant to finance them back because they know that they're very vulnerable. He cited that even traditional oil, many of the U.S. facilities have closed."
Let us analyze what makes JP Morgan so upbeat about prices. Their reason is in one hypothesis, which is the cyclical nature of the industry. This theory presumes that the oil market produces a lot of oil when the demand for it increases. Consequently, supply begins to outstrip demand for various reasons, which would lead to the collapse of prices. The markets in its knee-jerk manner, especially from the OPEC oil cartel, would cut production to limit supply and props up higher prices. Classic economics point out that less supply with increased demand leads to high prices. This cycle is evident in the oil markets, hence the rise and fall of prices, as seen in the charts.
Download the Nairametrics News App
But one thing JP Morgan overlooked would be the continuous rise of renewable energy. The growth of renewable energy has underestimated despite European countries working on transiting to this new form of energy. Bullish Oil prices might suffer a huge setback. Nigeria would want a $100 price for the commodity to happen. The economy needs it as diversification seems to be lagging. But our policymakers might have to wait for all fundamentals to make this happen.
Oil markets need airlines to resume
Now we have Oil markets leeching on a relatively insignificant demand for travel.
Summer 2020 is here, and without the interference of COVID-19, this would have been one of the busiest summers in history.  For the first time, we had a European Soccer Tournament hosted across different countries in Europe. Spain, Holland, Romania, Denmark, Hungary, Ireland, England, Russia, and a few countries, to mention a few, are all in line to host the world for this spectacular tournament. Many people (including myself) were planning on trips to Europe to watch some of the tournament's exciting games. Another tournament scheduled to hold in Tokyo this summer was the 2020 Olympics. Think about what that would have meant for the Asian markets. Think about the demands that would have generated across the board.
The Dubai Expo 2020, a once in a lifetime event, was going to be the largest ever celebration hosted in the Emirates. The event was primed to welcome 190 participating countries and millions of visitors from across other continents. Think about tourism to Dubai usually, think about tourism to Dubai if this event were to hold (without COVID-19), and now think of it not even holding at all.
READ MORE: Shell warns investors it may write down up to $22 billion due to oil crash
The demand for travel was primed to reach its zenith this year. That would have meant a lot for the aviation industry, airlines, and, most importantly, Oil markets. Now we have Oil markets leeching on a relatively insignificant demand for travel. Jet fuel demand averages about 8 million barrels per day. As a result of the pandemic, The International Energy Agency expects demand for jet fuel and kerosene to fall by 2.1 million bpd on average in 2020.
According to an article in Reuters, Per Magnus Nysveen, Head of Analysis at Rystad Energy said, "Jet fuel consumption will be impacted for a longer time and maybe not recover fully even next year. The reason is that travelers remain concerned about long-haul vacations, and businesses get used to online meetings".
We are now faced with a travel industry that is more precautionary of a virus, so this means fewer travels and social distancing in aircraft. Although a few people are acting oblivious to the pandemic by carrying on with their summer plans, travels are still below pre-pandemic levels. American Airlines and United Airlines have also decided to ditch social distancing, as seen in an article on Forbes. American Airlines said in its press statement last week.
READ ALSO: Forex: U.S dollar gains strength, global geopolitical climate worsens
"As more people continue to travel, customers may notice that flights are booked to capacity starting July 1. American will continue to notify customers and allow them to move to more open flights when available, all without incurring any cost," Nysveen added.
Albeit, that statement caused a lot of criticism from some members of the public, it is evident the airline is trying to salvage some revenue after the dilapidating effect the pandemic had on the airline industry just as the pandemic hurt Oil markets.
Now the Oil markets need airlines to rally. In the diagram below, some resistance is formed above the $43 mark, albeit worries over a second wave of the coronavirus surfacing in most American cities. A massive sell-off happened at Wall Street last week on the back of these concerns. The Oil bulls need momentum to reach the $50 price level, and that would only be possible if airlines resume in full capacity.
The markets have reached their current levels on the backdrop of OPEC production cut and hopes of a reopening economy. If airlines begin to operate pre-pandemic capacity, we would be in store for a rally in prices. But when would airlines begin operating at pre-pandemic capacity? That remains the question the Oil markets have no answer to.