Reps to engage EFCC against Telcos over alleged N200 billion NITDA debt  
Telecommunication providers in the country are set to be investigated by EFCC and DSS over allegedly owing NITDA N200 billion.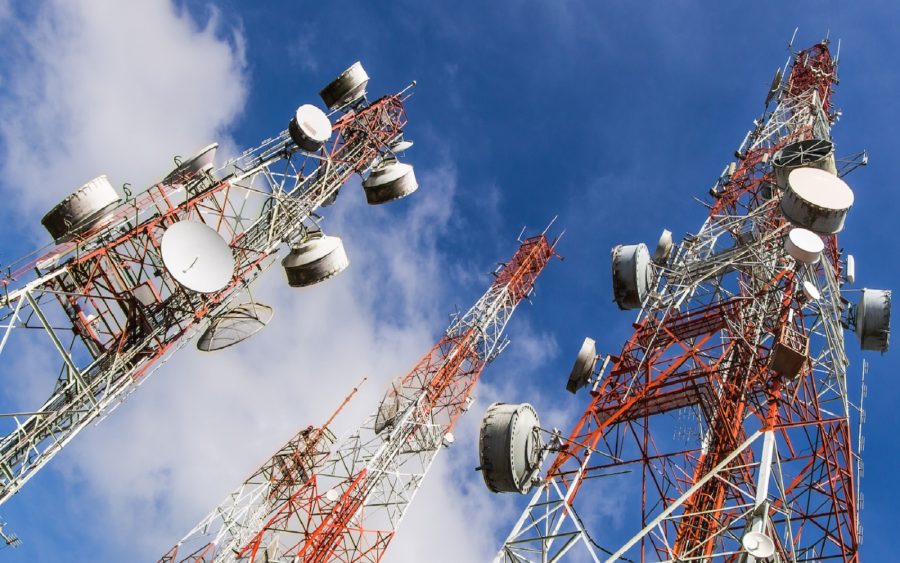 The House of Representatives' Committee on Information and Communication Technology (ICT) may engage the Economic and Financial Crimes Commission (EFCC) to probe telecommunication companies. The committee may take the step if it found the telcos failed to remit about N200 billion to the National Information Technology Development Agency (NITDA).
Chairman, House of Representatives Committee on ICT, Lado Abdullahi, explained that the allegation against the telcos was that they failed to remit the required percentage of their annual turnover to NITDA to install infrastructure as stipulated in the NITDA Act.
Abdullahi disclosed that the house would ensure that the Chief Executive Officers of the nation's telecom providers account for the remittance if found guilty. He alleged that since the Act became effective in 2007, the telecom providers have failed to remit the said amount.
"Our committee has been given a month deadline following a motion sponsored by a member from Ukwa East/West federal constituency in December 2019. The committee has not started working because the motion was moved during our last session before we went on recess and we have not resumed. 
"So when we resume, we will be able to investigate the matter. Hopefully, by 20th of this month, the committee will take off," Abdullahi said.
[READ MORE: NCC warns telcos against cyber fraudsters)
Why this matters: As stated by a source at NITDA, the alleged debt that the telecom providers owe the agency has caused Nigeria to lose a verifiable source of revenue generation thus hampering development. This is because the revenue gotten from the telcos is what NITDA is supposed to use to install infrastructure.
Abdullahi said, "We want to know when last they released their turnover to the Federal Inland Revenue Service (FIRS) from 2007 till date. We also need to know whether the FIRS too gets information from them. 
"FIRS will also provide us with the turnover of each service provider from 2007 to date. The Attorney-General, Accountant-General, Central Bank of Nigeria (CBN) will furnish us with useful information to do our job. 
"The process ought to have been that once the FIRS collects the money, it makes it known to the Accountant-General, who will release the same to the Ministry of Finance and then to NITDA. We are involving the Attorney-General, the Inspector General of Police (IGP), Department of State Services (DSS) and EFCC. 
"Any CEO coming to make presentation has to be on oath. They will be summoned before the national assembly to resolve the issue. The Attorney-General too will do the investigation and prosecute them accordingly."
Google threatens to remove its search engine from Australia due to media code
Google has threatened to remove its search engine from Australia due to the media code introduced by the government.
Google said that it will disable its search engine in Australia if the government proceeds with a media code that would force it and Facebook Inc to pay local media companies for sharing their content.
The code requires Google and Facebook to enter mandatory arbitration with media companies if they cannot reach an agreement over the value of their content within three months.
It also requires the platforms to give the news businesses 14 days' notice of algorithm changes, and non-discrimination provisions have been put in place to stop the tech giants from taking retaliatory action such as removing content or punishing organisations that participate in the code.
Mel Silva, Google Australia and New Zealand VP told Australia's Senate Economics Legislation Committee today that Google would shut off the search in Australia if the government's proposed media bargaining code becomes law. According to her, "The code's arbitration model with bias criteria presents an unmanageable financial and operational risk for Google"
Australia announced the legislation last month after an investigation found Alphabet Inc-owned Google and social media giant Facebook held too much market power in the media industry, a situation it said posed a potential threat to a well-functioning democracy.
Prime Minister of Australia, Scott Morrison said Australia would not respond to the threats as news media companies fired back at suggestions their content did not add value to the platforms. "Australia makes our rules for things you can do in Australia. That's done in our Parliament. It's done by our government, and that's how things work here in Australia," he said. "People who want to work with that, in Australia, you're very welcome. But we don't respond to threats."
What you should know
Google's threats follow similar remarks made by Facebook Australia's managing director, Will Easton in September, who announced plans to remove news articles from the social media's main app if the media code is passed by Parliament.
To avoid the operation of the code, Google and Facebook have no option but to cease linking to news altogether. If Google can't reliably separate news results from other search results, then logically it may have to pull its entire search service from Australia.
Google's threat to limit its services in Australia came just hours after the internet giant reached a content-payment deal with some French news publishers.
This new media code will affect millions of Australians who use Google Search and Facebook every month.
Flour Mills moves to diversify funding sources with N29.8 billion bond listing
Flour Mills Nigeria Plc lists N29.8 billion bonds to diversify funding sources from the Nigerian capital market.
Flour Mills Nigeria Plc's fresh N29.8 bond listing will help the nation's leading food business company to explore diversified funding sources from the Nigerian capital market, with the hope of enhancing growth and the development of the company.
This statement was made by the Group Managing Director of FMN, Mr. Omoboyede Olusanya, at the listing of the Tranche A and Tranche B bonds valued at N29.8 billion on the Nigerian Stock Exchange (NSE).
The food and the agro-allied company which has remained Nigeria's largest and oldest integrated agro-allied business with a broad profile and robust Pan-Africa distribution issued these bonds under its N70 billion Bond Issuance Programme.
Olusanya said that the company would continue to explore funding opportunities inherent in the capital market to ensure business growth and continuity.
While speaking about the Credit Rating of the Programme, he disclosed that FMN's credit rating, as well as the operational financing of the Group, have improved considerably.
According to him, the bonds floated by Flour Mill will help to strengthen the company's capital base and provide the needed working capital required by the Company. He added that Flour Mills Group will continue to deleverage and replace short term financing with longer-tenured and lower price funding to optimize capital structure and reduce financing cost.
He noted that Flour Mills will continue to explore opportunities to raise fundings via the capital market as this enables the company to diversify its funding sources and continue to play a role in the capital market as a significant player in it.
What they are saying
The Group Managing Director of FMN, Mr. Omoboyede Olusanya, at the virtual event, said;
"We are delighted with the response from the market, we are happy to be listed.
"We are introducing an N29.9 billion listing under an N70 billion bond issuance cover; we will continue to raise funding to diversify our funding sources.
"The company remains passionate about feeding the nation to improve the quality of living for Nigerians through increased production and investments in backward integration."
What you should know
With the successful issuance of the new N29.8bn Tranche A and Bonds, FMN has utilized its bond issuance program registered in 2018.
It is important to note that the Senior Unsecured bond listing includes an N4.89bn under Series 4 Tranche A of the bond issuance programme, at a 5.5% rate for 5 years, due by 2025, and a 25bn under Series 4 Tranche B of the same program at a 6.25% rate for a tenure of 7 years, due by 2027.
The bond proceeds will be used to refinance existing debt obligations. It will also help the company take collaborative actions to diversify the company's financing options beyond expensive short term debt.
COVID-19: Evidence suggests that new variants could pose challenge for vaccines
The research findings show that the new COVID variants may likely not respond well to the vaccines.
Recent research findings suggest that the new coronavirus variants would likely pose a big challenge for the vaccines, as revealed by studies by several medical researchers.
The new variant was first discovered in South Africa in October but has now been spread to more than a dozen countries all over the world.
According to the most recent findings, as reported by CNN, researchers took antibodies from six people who were hospitalized with Covid-19 before the new variant was discovered. They found to varying degrees, that the antibodies for all six of the survivors were unable to fully fight off the virus.
According to Alex Sigal, a virologist at the Africa Health Research Institute and the Max Planck Institute for Infection Biology, "I think the evidence is building that these mutations — and I think other mutations — will emerge across the globe — and are emerging already — that are escaping antibodies from previous infection. It's concerning."
According to Jesse Bloom, a virologist at the Fred Hutchinson Cancer Research Center, "When you see two groups independently arriving at same basic answer, that good — there's more consonance that they are correct"
What you should know
Sigal's findings were very similar to those of a recent study by the National Institute for Communicable Diseases in South Africa.
A research study has revealed that mutations in the new variant allowed them to evade some of the immunity induced by vaccination, but it was far from a complete escape.
One thing that is critically safe for everyone is to get vaccinated, while the researchers are working to confirm whether these variants are dangerous or not to contain with the vaccines.
According to Alex Sigal, "I would for sure get it if I could. My father-in-law had the opportunity to fly to Israel and get it, and I was shooing him out of the house because you can't get it here in South Africa."
In a research study done at Rockefeller University, from a sample of 20 people who had received either the Moderna or the Pfizer vaccine, it was found that different mutations in the viruses did allow some escape from some types of antibodies, but the volunteers' immune systems threw an army of different types of antibodies at the viruses.
According to the research conducted in South Africa, blood was drawn from 44 people who had Covid-19 but the antibodies of about half of the 44 people were powerless against the new variant, while the other half, their antibody responses were weakened, but not totally knocked out.