How to access CBN's healthcare grant
The disbursement under the Scheme shall be made to beneficiaries in tranches subject to approved milestones achieved.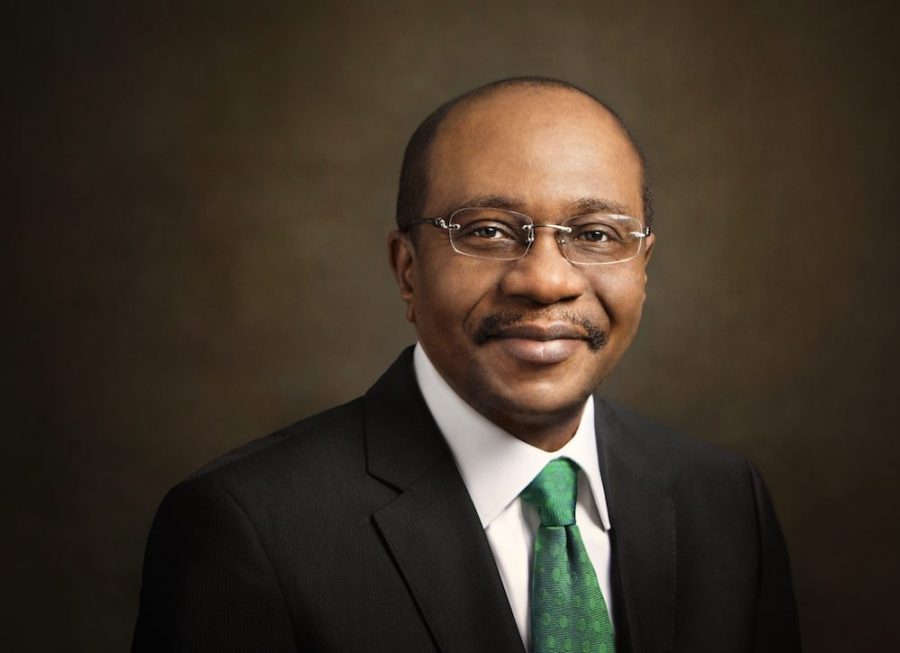 The Central Bank of Nigeria (CBN) has issued the guidelines to its Healthcare Sector Research and Development Intervention Scheme (HSRDIS).
The grant was designed to help strengthen the public healthcare system with innovative financing of research and development (R&D) in new and improved drugs, vaccines and diagnostics of infectious diseases in Nigeria.
This was disclosed by CBN via its site in Saturday and seen by Nairametrics. The guideline stated that the HSRDIS is designed to trigger intense national R&D activities to develop a Nigerian vaccine, drugs and herbal medicines against the spread of COVID-19.
CBN Releases it's Healthcare Research and Development Grant Guidelines to help strengthen the public healthcare system. See website…ow.ly/SLxc50A0Njo

— Central Bank of Nigeria (@cenbank) June 6, 2020
It stated, "It would also curb any other communicable or non-communicable diseases through the provision of grants to biotechnological and pharmaceutical companies, institutions, researchers, and research institutes.
The Scheme is intended to boost domestic manufacturing of critical drugs and vaccines to ensure their sustainable domestic supply and reduce the bulk manufacturing costs of the drugs, herbal medicines and vaccines in Nigeria.
READ MORE: FG to reduce raw materials import by N3trillion
Source of fund
According to the apex bank, the Scheme shall be funded from the Developmental Component of the Micro, Small and Medium Enterprise Development Fund (MSMEDF).
Grant Limit
While Research activities would not access more than N50 million, development/Manufacturing activities will access more than N500.0 million.
CBN emphasised that the disbursement under the Scheme shall be made to beneficiaries in tranches subject to approved milestones achieved.
READ ALSO: Fidson's plan to dominate the pharmaceutical space in the next 10 years
Timeframe
The timeframe given to research activities was not more than two years from the date of release of fund and Development/Manufacturing activities are not more than one (1) year from the date of release of fund.
Who is eligible:
Candidate vaccines undergoing pre-clinical testing or trials shall not be eligible for consideration under this Scheme.
But candidate vaccines undergoing clinical testing or trials shall be eligible for consideration under the Scheme if considered to have high potential to cross the clinical trial stage and prospects of scale by the Body of Experts (BoE).
It stated, "In applying for the grant, the applicant shall be required to have conducted pre-clinical testing of the candidate drugs, herbal medicines and vaccines, and obtained certification from relevant health authorities for further research and development.
"Special consideration shall be given to candidate drugs, herbal medicines and
vaccines with high scientific merit against emerging infections and contribute to the development of the Nigerian vaccine."
Modalities
The applicant(s) shall submit its application, with relevant documentation of validation from relevant health authorities, trial results, patent registration details (if any) and development timetable to the Body of Experts (BoE).
"The BoE shall evaluate applications and recommend to the CBN. CBN shall review for documentation adequacy and completeness.
"Upon approval, the approved grant sum shall be released to the applicant's account with any PFI of his/her choice. The beneficiary shall submit a periodic progress report on the project to the CBN.
"The CBN shall have a proprietary right overall financed R&D outcomes or products. Equally, licensing protocol for the mass manufacturing of developed drugs, phytomedicines and vaccines shall be defined by the BoE in accordance with the World Health Organisation's current Good Manufacturing Practices (cGMP)," it added.
Covid-19: Oxford's vaccine is the new frontrunner, to produce 2 billion doses in september
The human trials of the Oxford vaccine are expected to be through in September.
The University of Oxford's vaccine trial is expected to present some positive results as it has been shown to be ahead of others. The positive news which was reported by a UK journalist is coming on the COVID-19 vaccine that the University of Oxford is developing with British-Swedish multinational pharmaceutical firm, AstraZeneca Plc. 
This is coming moments after it was revealed that Moderna Inc vaccine had recorded positive results in its first stage of the human trial, being able to produce antibodies in all patients in an early test. 
According to a report from Bloomberg, ITV's Robert Peston said in a tweet post, ''The vaccine is generating the kind of antibody and T-cell (killer cell) response that the researchers would hope to see.'' 
He also added that details of the result will soon be released in a medical journal, The Lancet. 
The University of Oxford's vaccine trial is led by Sarah Gilbert, who is profiled this week in Bloomberg Businessweek. The trial shot for the vaccine which is regarded as being months ahead of all other key vaccine candidates is already undergoing a third phase trial in Brazil, which ranks second with most infected cases in the world with 1,884,967 infections. 
The human trials of the Oxford vaccine are expected to be through in September as AstraZeneca has lined up agreements to produce 2 billion doses. 
Kate Bingham, the Chair of UK government's Vaccine Taskforce, told the parliamentary committee in early July that Gilbert's team has gone ahead of other vaccine contenders to the point where it will likely finish vaccinating subjects in its big 10,000-person efficacy trial before the other vaccine candidates even start testing on that scale. 
It was earlier reported federal researchers said that the Moderna COVID-19 vaccine produced antibodies to the coronavirus in all the 45 patients that were tested in an initial safety trial, clearing a key milestone. 
The US biotech firm's breakthrough is one of the most promising development yet in the race to develop a vaccine against the virus that has crippled the global economy. 
These vaccine developments are part of several efforts working on a potential vaccine for COVID-19. The World Health Organization (WHO) had disclosed that over 100 vaccines for COVID-19 are currently under development globally. 
Moderna's shares gain over 16% as COVID-19 vaccine passes first human trial
Participants received two doses of the potential vaccine.
Moderna's share price gained over 16% on Tuesday after the U.S drugmaker disclosed that its potential vaccine in containing the COVID-19 virus had produced a "robust" immune response in all the 45 patients in its first phase of the human trial, according to data released yesterday night in the peer-reviewed New England Journal of Medicine.
In a report credited to CNBC, about 45 patients produced neutralizing antibodies, which scientists believe is important for building immunity. It also provided more promising data that the vaccine may give some protection against the coronavirus. In the trial, each participant received a 25, 100 or 250 microgram dose, with 15 people in each dose group. Participants received two doses of the potential vaccine.
READ ALSO: Remdesivir has received FDA's emergency approval to treat COVID-19, according to Trump
"After two vaccinations, the COVID-19 vaccine generated a "robust" immune response in all participants in all dose cohorts," Moderna said. The company also disclosed that the levels of neutralizing antibodies in patients in the high dose group were fourfold higher than in recovered COVID-19 patients.
"These Phase 1 data demonstrate that vaccination with mRNA-1273 elicits a robust immune response across all dose levels and clearly support the choice of 100 µg in a prime and boost regimen as the optimal dose for the Phase 3 study," Moderna's chief medical officer, Tal Zaks, said in a statement. "We look forward to beginning our Phase 3 study of mRNA-1273 this month to demonstrate our vaccine's ability to significantly reduce the risk of COVID-19 disease."
Quick fact about COVID-19: Although for some individuals, the COVID-19 virus causes only mild illness, it can make other individuals seriously ill. The disease can be very fatal, especially among older individuals, and those with compromised immunities (such as diabetes, high blood pressure, or heart problems) appear to be more susceptible.
Recall that about a month ago, Nairametrics reported news of a series of tests carried on laboratory mice with Moderna Inc's COVID-19 vaccine showing hope that it might not increase the risk of more serious diseases and that one dose might provide protection against the COVID-19 virus.
Moderna also disclosed that the COVID-19 vaccine was generally well-tolerated, though more than half of the participants reported mild or moderate symptoms such as fatigue, muscle aches, or pain at the injection site.
COVID-19 Update in Nigeria
On the 14th of July 2020, 463 new confirmed cases and 10 deaths were recorded in Nigeria.
The spread of novel Corona Virus Disease (COVID-19) in Nigeria continues to record significant increase as the latest statistics provided by the Nigeria Centre for Disease Control reveal Nigeria now has 33,616 confirmed cases.
On the 14th of July 2020, 463 new confirmed cases and 10 deaths were recorded in Nigeria, having carried out a total daily test of 3,015 samples across the country.
To date, 33,616 cases have been confirmed, 13,792 cases have been discharged and 754 deaths have been recorded in 36 states and the Federal Capital Territory. A total of 186,309 tests have been carried out as of July 14th, 2020 compared to 183,294 tests a day earlier.
COVID-19 Case Updates- 14th July 2020,
Total Number of Cases – 33,616
Total Number Discharged – 13,792
Total Deaths – 754
Total Tests Carried out – 186,309
According to the NCDC, the 463 new cases were reported from 17 states- Lagos (128), Kwara (92), Enugu (39), Delta (33), Edo (29), Plateau (28), Kaduna (23), Oyo (15), Ogun (14), Osun (14), FCT (12), Ondo (9), Rivers (9), Abia (8), Bayelsa (5), Ekiti (3), Borno (2).
Meanwhile, the latest numbers bring Lagos state total confirmed cases to 12,711, followed by Abuja (2,687), Oyo (1,882), Edo (1,807), Rivers (1,397),  Delta (1,392), Kano (1,314), Ogun (1,105),  Kaduna (1,039), Ondo (747), Katsina (669), Ebonyi (616), Borno (593), Plateau (571), Gombe (533), Bauchi (521), Enugu (515), Kwara (422), Abia (413),  Imo (399).
Jigawa state has recorded 321 cases, Bayelsa (318), Osun (276), Nasarawa (252), Sokoto (153), Akwa Ibom and Niger (145),  Benue (126), Adamawa (110), Anambra (101), Kebbi (87), Zamfara (76), Ekiti (66), Yobe (62), Taraba (30), Cross River (10) while Kogi state has recorded 5 cases only.
READ ALSO: COVID-19: Western diplomats warn of disease explosion, poor handling by government
Lock Down and Curfew
In a move to combat the spread of the pandemic disease, President Muhammadu Buhari directed the cessation of all movements in Lagos and the FCT for an initial period of 14 days, which took effect from 11 pm on Monday, 30th March 2020.
The movement restriction, which was extended by another two-weeks period, has been partially put on hold with some businesses commencing operations from May 4. On April 27th, 2020, Nigeria's President, Muhammadu Buhari declared an overnight curfew from 8 pm to 6 am across the country, as part of new measures to contain the spread of the COVID-19. This comes along with the phased and gradual easing of lockdown measures in FCT, Lagos, and Ogun States, which took effect from Saturday, 2nd May 2020, at 9 am.
On Monday, 29th June 2020 the federal government extended the second phase of the eased lockdown by 4 weeks and approved interstate movement outside curfew hours with effect from July 1, 2020.
READ ALSO: Bill Gates says Trump's WHO funding suspension is dangerous
| Date | Confirmed case | New cases | Total deaths | New deaths | Total recovery | Active cases | Critical cases |
| --- | --- | --- | --- | --- | --- | --- | --- |
| July 14, 2020 | 33616 | 463 | 754 | 10 | 13792 | 19070 | 7 |
| July 13, 2020 | 33153 | 595 | 744 | 4 | 13671 | 18738 | 7 |
| July 12, 2020 | 32558 | 571 | 740 | 16 | 13447 | 18371 | 7 |
| July 11, 2020 | 31987 | 664 | 724 | 15 | 13103 | 18160 | 7 |
| July 10, 2020 | 31323 | 575 | 709 | 20 | 12795 | 17819 | 7 |
| July 9, 2020 | 30748 | 499 | 689 | 5 | 12546 | 17513 | 7 |
| July 8, 2020 | 30249 | 460 | 684 | 15 | 12373 | 17192 | 7 |
| July 7, 2020 | 29789 | 503 | 669 | 15 | 12108 | 17012 | 7 |
| July 6, 2020 | 29286 | 575 | 654 | 9 | 11828 | 16804 | 7 |
| July 5, 2020 | 28711 | 544 | 645 | 11 | 11665 | 16401 | 7 |
| July 4, 2020 | 28167 | 603 | 634 | 6 | 11462 | 16071 | 7 |
| July 3, 2020 | 27564 | 454 | 628 | 12 | 11069 | 15867 | 7 |
| July 2, 2020 | 27110 | 626 | 616 | 13 | 10801 | 15693 | 7 |
| July 1, 2020 | 26484 | 790 | 603 | 13 | 10152 | 15729 | 7 |
| June 30, 2020 | 25694 | 561 | 590 | 17 | 9746 | 15358 | 7 |
| June 29, 2020 | 25133 | 566 | 573 | 8 | 9402 | 15158 | 7 |
| June 28, 2020 | 24867 | 490 | 565 | 7 | 9007 | 14995 | 7 |
| June 27, 2020 | 24077 | 779 | 558 | 4 | 8625 | 14894 | 7 |
| June 26, 2020 | 23298 | 684 | 554 | 5 | 8253 | 14491 | 7 |
| June 25, 2020 | 22614 | 594 | 549 | 7 | 7822 | 14243 | 7 |
| June 24, 2020 | 22020 | 649 | 542 | 9 | 7613 | 13865 | 7 |
| June 23, 2020 | 21371 | 452 | 533 | 8 | 7338 | 13500 | 7 |
| June 22, 2020 | 20919 | 675 | 525 | 7 | 7109 | 13285 | 7 |
| June 21, 2020 | 20242 | 436 | 518 | 12 | 6879 | 12847 | 7 |
| June 20, 2020 | 19808 | 661 | 506 | 19 | 6718 | 12584 | 7 |
| June 19, 2020 | 19147 | 667 | 487 | 12 | 6581 | 12079 | 7 |
| June 18, 2020 | 18480 | 745 | 475 | 6 | 6307 | 11698 | 7 |
| June 17, 2020 | 17735 | 587 | 469 | 14 | 5967 | 11299 | 7 |
| June 16, 2020 | 17148 | 490 | 455 | 31 | 5623 | 11070 | 7 |
| June 15, 2020 | 16658 | 573 | 424 | 4 | 5349 | 10885 | 7 |
| June 14, 2020 | 16085 | 403 | 420 | 13 | 5220 | 10445 | 7 |
| June 13, 2020 | 15682 | 501 | 407 | 8 | 5101 | 10174 | 7 |
| June 12, 2020 | 15181 | 627 | 399 | 12 | 4891 | 9891 | 7 |
| June 11, 2020 | 14554 | 681 | 387 | 5 | 4494 | 9673 | 7 |
| June 10, 2020 | 13873 | 409 | 382 | 17 | 4351 | 9140 | 7 |
| June 9, 2020 | 13464 | 663 | 365 | 4 | 4206 | 8893 | 7 |
| June 8, 2020 | 12801 | 315 | 361 | 7 | 4040 | 8400 | 7 |
| June 7, 2020 | 12486 | 260 | 354 | 12 | 3959 | 8173 | 7 |
| June 6, 2020 | 12233 | 389 | 342 | 9 | 3826 | 8065 | 7 |
| June 5, 2020 | 11844 | 328 | 333 | 10 | 3696 | 7815 | 7 |
| June 4, 2020 | 11516 | 350 | 323 | 8 | 3535 | 7646 | 7 |
| June 3, 2020 | 11166 | 348 | 315 | 1 | 3329 | 7522 | 7 |
| June 2, 2020 | 10819 | 241 | 314 | 15 | 3239 | 7266 | 7 |
| June 1, 2020 | 10578 | 416 | 299 | 12 | 3122 | 7157 | 9 |
| May 31, 2020 | 10162 | 307 | 287 | 14 | 3007 | 6868 | 7 |
| May 30, 2020 | 9855 | 553 | 273 | 12 | 2856 | 6726 | 7 |
| May 29, 2020 | 9302 | 387 | 261 | 2 | 2697 | 6344 | 7 |
| May 28, 2020 | 8915 | 182 | 259 | 5 | 2592 | 6064 | 7 |
| May 27, 2020 | 8733 | 389 | 254 | 5 | 2501 | 5978 | 7 |
| May 26, 2020 | 8344 | 276 | 249 | 16 | 2385 | 5710 | 7 |
| May 25, 2020 | 8068 | 229 | 233 | 7 | 2311 | 5524 | 7 |
| May 24, 2020 | 7839 | 313 | 226 | 5 | 2263 | 5360 | 7 |
| May 23, 2020 | 7526 | 265 | 221 | 0 | 2174 | 5131 | 7 |
| May 22, 2020 | 7261 | 245 | 221 | 10 | 2007 | 5033 | 7 |
| May 21, 2020 | 7016 | 339 | 211 | 11 | 1907 | 4898 | 7 |
| May 20, 2020 | 6677 | 284 | 200 | 8 | 1840 | 4637 | 7 |
| May 19, 2020 | 6401 | 226 | 192 | 1 | 1734 | 4475 | 7 |
| May 18, 2020 | 6175 | 216 | 191 | 9 | 1644 | 4340 | 7 |
| May 17, 2020 | 5959 | 388 | 182 | 6 | 1594 | 4183 | 7 |
| May 16, 2020 | 5621 | 176 | 176 | 5 | 1472 | 3973 | 7 |
| May 15, 2020 | 5445 | 288 | 171 | 3 | 1320 | 3954 | 4 |
| May 14, 2020 | 5162 | 193 | 168 | 3 | 1180 | 3815 | 4 |
| May 13, 2020 | 4971 | 184 | 164 | 6 | 1070 | 3737 | 4 |
| May 12, 2020 | 4787 | 146 | 158 | 6 | 959 | 3670 | 4 |
| May 11, 2020 | 4641 | 242 | 152 | 10 | 902 | 3589 | 4 |
| May 10, 2020 | 4399 | 248 | 142 | 17 | 778 | 3479 | 4 |
| May 9, 2020 | 4151 | 239 | 127 | 11 | 745 | 3278 | 4 |
| May 8, 2020 | 3912 | 386 | 118 | 10 | 679 | 3115 | 4 |
| May 7, 2020 | 3526 | 381 | 108 | 4 | 601 | 2818 | 4 |
| May 6, 2020 | 3145 | 195 | 104 | 5 | 534 | 2507 | 1 |
| May 5, 2020 | 2950 | 148 | 99 | 5 | 481 | 2370 | 4 |
| May 4, 2020 | 2802 | 245 | 94 | 6 | 417 | 2291 | 2 |
| May 3, 2020 | 2558 | 170 | 88 | 2 | 400 | 2070 | 2 |
| May 2, 2020 | 2388 | 220 | 86 | 17 | 351 | 1952 | 2 |
| May 1, 2020 | 2170 | 238 | 69 | 10 | 351 | 1751 | 2 |
| April 30, 2020 | 1932 | 204 | 59 | 7 | 317 | 1556 | 2 |
| April 29, 2020 | 1728 | 196 | 52 | 7 | 307 | 1369 | 2 |
| April 28, 2020 | 1532 | 195 | 45 | 4 | 255 | 1232 | 2 |
| April 27, 2020 | 1337 | 64 | 41 | 0 | 255 | 994 | 2 |
| April 26, 2020 | 1273 | 91 | 41 | 5 | 239 | 994 | 2 |
| April 25, 2020 | 1182 | 87 | 36 | 3 | 222 | 925 | 2 |
| April 24, 2020 | 1095 | 114 | 33 | 1 | 208 | 855 | 2 |
| April 23, 2020 | 981 | 108 | 32 | 3 | 197 | 753 | 2 |
| April 22, 2020 | 873 | 91 | 29 | 3 | 197 | 648 | 2 |
| April 21, 2020 | 782 | 117 | 26 | 3 | 197 | 560 | 2 |
| April 20, 2020 | 665 | 38 | 23 | 1 | 188 | 466 | 2 |
| April 19, 2020 | 627 | 86 | 22 | 2 | 170 | 436 | 2 |
| April 18, 2020 | 541 | 48 | 20 | 2 | 166 | 356 | 2 |
| April 17, 2020 | 493 | 51 | 18 | 4 | 159 | 317 | 2 |
| April 16, 2020 | 442 | 35 | 13 | 1 | 152 | 277 | 2 |
| April 15, 2020 | 407 | 34 | 12 | 1 | 128 | 267 | 2 |
| April 14, 2020 | 373 | 30 | 11 | 1 | 99 | 263 | 2 |
| April 13, 2020 | 343 | 20 | 10 | 0 | 91 | 242 | 2 |
| April 12, 2020 | 323 | 5 | 10 | 0 | 85 | 228 | 2 |
| April 11, 2020 | 318 | 13 | 10 | 3 | 70 | 238 | 2 |
| April 10, 2020 | 305 | 17 | 7 | 0 | 58 | 240 | 2 |
| April 9, 2020 | 288 | 14 | 7 | 1 | 51 | 230 | 2 |
| April 8, 2020 | 274 | 22 | 6 | 0 | 44 | 226 | 2 |
| April 7, 2020 | 254 | 16 | 6 | 1 | 44 | 204 | 2 |
| April 6, 2020 | 238 | 6 | 5 | 0 | 35 | 198 | 2 |
| April 5, 2020 | 232 | 18 | 5 | 1 | 33 | 194 | 2 |
| April 4, 2020 | 214 | 5 | 4 | 0 | 25 | 185 | 0 |
| April 3, 2020 | 209 | 25 | 4 | 2 | 25 | 180 | 0 |
| April 2, 2020 | 184 | 10 | 2 | 0 | 20 | 162 | 0 |
| April 1, 2020 | 174 | 35 | 2 | 0 | 9 | 163 | 0 |
| March 31, 2020 | 139 | 8 | 2 | 0 | 9 | 128 | 0 |
| March 30, 2020 | 131 | 20 | 2 | 1 | 8 | 121 | 0 |
| March 29, 2020 | 111 | 22 | 1 | 0 | 3 | 107 | 0 |
| March 28, 2020 | 89 | 19 | 1 | 0 | 3 | 85 | 0 |
| March 27, 2020 | 70 | 5 | 1 | 0 | 3 | 66 | 0 |
| March 26, 2020 | 65 | 14 | 1 | 0 | 2 | 62 | 0 |
| March 25, 2020 | 51 | 7 | 1 | 0 | 2 | 48 | 0 |
| March 24, 2020 | 44 | 4 | 1 | 0 | 2 | 41 | 0 |
| March 23, 2020 | 40 | 10 | 1 | 1 | 2 | 37 | 0 |
| March 22, 2020 | 30 | 8 | 0 | 0 | 2 | 28 | 0 |
| March 21, 2020 | 22 | 10 | 0 | 0 | 1 | 21 | 0 |
| March 20, 2020 | 12 | 4 | 0 | 0 | 1 | 11 | 0 |
| March 19, 2020 | 8 | 0 | 0 | 0 | 1 | 7 | 0 |
| March 18, 2020 | 8 | 5 | 0 | 0 | 1 | 7 | 0 |
| March 17, 2020 | 3 | 1 | 0 | 0 | 0 | 3 | 0 |
| March 16, 2020 | 2 | 0 | 0 | 0 | 0 | 2 | 0 |
| March 15, 2020 | 2 | 0 | 0 | 0 | 0 | 2 | 0 |
| March 14, 2020 | 2 | 0 | 0 | 0 | 0 | 2 | 0 |
| March 13, 2020 | 2 | 0 | 0 | 0 | 0 | 2 | 0 |
| March 12, 2020 | 2 | 0 | 0 | 0 | 0 | 2 | 0 |
| March 11, 2020 | 2 | 0 | 0 | 0 | 0 | 2 | 0 |
| March 10, 2020 | 2 | 0 | 0 | 0 | 0 | 2 | 0 |
| March 9, 2020 | 2 | 1 | 0 | 0 | 0 | 2 | 0 |
| March 8, 2020 | 1 | 0 | 0 | 0 | 0 | 1 | 0 |
| March 7, 2020 | 1 | 0 | 0 | 0 | 0 | 1 | 0 |
| March 6, 2020 | 1 | 0 | 0 | 0 | 0 | 1 | 0 |
| March 5, 2020 | 1 | 0 | 0 | 0 | 0 | 1 | 0 |
| March 4, 2020 | 1 | 0 | 0 | 0 | 0 | 1 | 0 |
| March 3, 2020 | 1 | 0 | 0 | 0 | 0 | 1 | 0 |
| March 2, 2020 | 1 | 0 | 0 | 0 | 0 | 1 | 0 |
| March 1, 2020 | 1 | 0 | 0 | 0 | 0 | 1 | 0 |
| February 29, 2020 | 1 | 0 | 0 | 0 | 0 | 1 | 0 |
| February 28, 2020 | 1 | 1 | 0 | 0 | 0 | 1 | 0 |