OPEC+ agrees to output cuts extension, as crude oil prices hit over $42 per barrel
The group has agreed to maintain its current output cut of 9.7 million barrels per day till the end of July as against the 7.7 million barrels per day that was initially planned. 
The Organization of Petroleum Exporting Countries and its allies (OPEC+) has agreed to extend its current record output cuts by another one month, to further support the oil price recovery. The current output cut, which is to terminate at the end of June, is part of the measures taken by the cartel to help rebalance the oil market. 
The agreement to this deal by all member countries, precedes today's meeting of the alliance, which is currently underway through a video conference. The group has agreed to maintain its current output cut of 9.7 million barrels per day till the end of July as against the 7.7 million barrels per day that was initially planned. 
This is a victory for Saudi Arabia and Russia, who have been trying to persuade other members of the alliance to implement these cuts. 
READ ALSO: OPEC+ DEAL: How much Nigeria will contribute to the oil cuts
The Algerian Oil Minister, who is also the President of OPEC, praised the efforts of Saudi Arabia, United Arab Emirates, Kuwait and Oman for offering voluntary additional cuts for the month of June amounting to a total of 1.2 million barrels per day. He said that by the first half of 2020, oil stocks are expected to increase by an unprecedented 1.5 billion barrels. 
Nigeria had, a few hours earlier, reconfirmed its commitment under the existing agreement of 9.7 million barrels per day output cut. It had also committed to making additional oil output cuts from July to September to compensate for producing more than its quota in May and June. This was confirmed in a tweet post from the Federal Ministry of Petroleum Resources on its official twitter handle. 
Meanwhile, the news of the agreement had made positive impact on crude oil prices. 
The Brent crude went up by more than 5%, selling for $42.30 per barrel on Saturday morning. This is the highest in about 3 months. The American WTI crude went up by more than 5% to close at $39.55 per barrel, while the Nigerian Bonny light crude went up by 2.90% to sell for $41.17 per barrel, the highest in 5 months. 
Apart from Nigeria, other traditional laggards on OPEC+ output cuts have promised a couple of times to do better this time around, although some analysts are skeptical about this.  
Gold shines on as investors rush to safe haven assets
Spot gold was up 0.8%, to trade at $1,811 by 6.20 am Nigerian time.
Gold pushed past the $1,800 mark yesterday, as bulls controlled the precious metal's surge to spur its prices to new nine-year high.
The real-time barometer for bullion prices showed that spot gold was up 0.8%, to trade at $1,811 by 6.20 am Nigerian time.
In addition, gold bulls had their momentum boosted as data showed that the world's biggest economy had added a million cases of COVID-19 infections in just 30 days, while nations spared of the virus' onslaught like Sweden, recorded surging death rates.
"Gold is roaring higher as a number of uncertainties to the outlook persist and as the dollar slides," said Ed Moya at New York-based online trading platform OANDA.
"The Fed has acknowledged that corporate bond-buying could slow if market conditions improve further. But the intensifying wave of the virus in the U.S. will likely see that not happen anytime soon," Moya said, reinforcing expectations that the central bank's support for the American economy and markets will continue, weighing on the dollar and boosting gold.
Stephen Innes, Chief Global Market Strategist at AxiCorp in a note to Nairametrics, explained the fundamentals on gold. He said:
"But other gold buyers are looking through the run of robust US data thinking that mid-June was a sweet spot in the high-frequency metrics, and things will go downhill from here due to COVID-19 resurgence and particularly as investors anticipate further policy stimulus.
"Specifically, gold still appeared to gain traction on carryover buying from comments made by regional Fed Presidents Bostic and Daly the previous day, cautioning that the economy may be plateauing.
"We could see some profit-taking set in, but with the dollar turning weaker overnight, we could see an enduring bid hold in around $1805 as the primary motivator for higher gold prices is concerns around the COVID-19."
How fund managers can help in period of low yield
With inflation holding steady, the low yields end up translating to negative returns.
It is often said that he who must find gold, must dig deeper because such is not found on the surface. With the current trends in interest rate, yield has become like gold, and those that must find it, should dig deeper than they have done before. It is no longer news that yield in traditional asset classes is approaching historically low levels. Indeed, yields are so low that yielder hunters are literally stuck. In one of my last pieces, I noted that the low yield had driven pension funds to the point of abandoning treasury bills as an asset class. The picture gets scarier and disheartening when viewed in real terms. With inflation holding steady, the low yields end up translating to negative returns when discounted for inflation.
Source: CBN
Now that Treasury bills seem to be out of the question due to sub-zero yields, what can investors turn to? Here are a few things that investors could think of doing;
Invest in Money Market Funds: Money market funds have been the darling asset class for most Nigerians, due to their conservative nature and the fact that money market funds seem to be much easier to understand. The present low yield in the World market is also affecting money market funds but they still remain much higher than what is obtainable from Treasury Bills.  Unfortunately, a great majority of fund managers do not have the yield of their money market funds on display when I visited their websites, below is a list of the prevailing money market yields in Nigeria for those that could be gleaned from the various website:
It may pay to shop around for yield as different funds present with different yields, as can be seen from the table above.
READ ALSO: SEC's new rules on collective investment schemes: A step in the right direction
Fund Managers to the Rescue: One of the implications, if not the major implication of the ultra-low interest rate is that investors in yield driven asset classes, like money market funds, will either make minimal returns or no returns at all, especially when inflation is factored in. Unfortunately, most of these money market funds pay fees to the fund managers. To help the situation, it is time for fund managers to reduce or waive some of the fixed fees they charge investors like management fees. Investors should, therefore, ask fund managers for a renegotiation of the fee structure in such a way that the burden of low-interest rate is shared between the fund managers and the investors. Fund managers in places like the US are already doing this.
Loss Carryforward Provisions: Another way that investors can manage this situation is for them to ask fund managers to insert loss carry-forward provisions into the mutual fund agreement or prospectus. A loss carryforward provision is one which states that the fund manager does not get paid any incentive fee unless and until the fund attains its last known highest asset value. By having loss carryforward provisions, investors are afforded the time to recoup on losses before being charged further incentive fees.
Explore economic research data from Nairametrics on Nairalytics
Look for High Dividend Yield Stocks: Though stock investment remains riskier than money market funds and fixed income fund investments, in a low yield environment, it may pay to look for and invest in high dividend stocks that have a history of regular and consistent dividend payments.
Warning: Nothing in this article should be taken as investment advice and the author should not be held liable for using it as such.
Naira weakens as forex turnover falls by 88%  
The opening indicative rate was N387.32 to a dollar on Wednesday.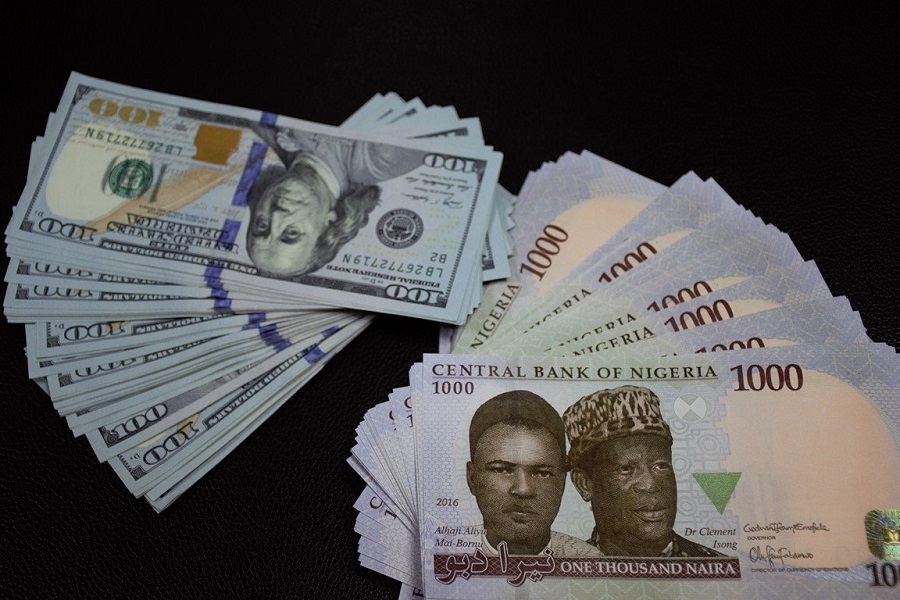 Forex turnover fell by 88% on Wednesday at the I&E window weakening the exchange rate to N386.76/$1. The exchange rate at the black market however remained flat at N461/$1 for the third consecutive day this week.  
NAFEX: The naira depreciated against the dollar at the Investors and Exporters (I&E) window on Wednesday,  closing at N386.75 to a dollar, compared to the N386.50 that was reported on Tuesday, July 7, representing a 25 kobo drop. This is as traders continue to mull over CBN's adjustment of the exchange rate at the SMIS window. The opening indicative rate was N387.32 to a dollar on Wednesday. This represents a 14 kobo drop when compared to the N387.18 to a dollar that was recorded on Tuesday.       
Parallel Market: At the black market where forex is traded unofficially, the naira remained stable as it closed at N461 to a dollar on Wednesday which was the same rate that it exchanged on Tuesday.   
READ MORE: Unify exchange rates to foster economic growth – NISER 
Nigeria maintains multiple exchange rates comprising the CBN official rate, the BDC rates, SMIS and the NAFEX (I&E window). Nairametrics reported last week that the government has set plans in motion to unify the multiple exchange rates in line with requirements from the World Bank. Nigeria is seeking a world bank loan of up to $3 billion.     
Forex Turnover   
Meanwhile, forex turnover at the Investor and Exporters (I&E) window recorded a decline on Wednesday, July 8, 2020, as it dropped by 88.4% day on day, a huge decline from the figure that it achieved on Tuesday at the foreign exchange market. This is according to data from the FMDQOTC, an exchange where forex is traded by foreign investors and exporters.       
According to the data tracked by Nairametrics, forex turnover decreased from $103.37 million on Tuesday, July 7, 2020, to $11.96 million on Wednesday, July 8, 2020, representing an 88.4% drop on a day-to-day basis. This is a reversal from the decent turnover that was recorded the previous day and is a far cry from the $200 million mark that was achieved in January and last week.  
Rate Adjustment 
Nairametrics reported on Wednesday that the CBN official rate has been adjusted from N360 to a dollar to N381 to a dollar as reflected on the website of the FMDQ.  However, the official rate quoted on the website of the CBN remains at N360/$1.  
According to Reuters, "the naira eased 5.5% on the official market on Tuesday, after the central bank sold dollars to lenders at a lower rate, bowing to pressure from international lenders to unify its multiple exchange rates." Reuters also reported "the naira eased to 380.50 in off-market trades, from 360.50 close on Monday" quoting sources from traders.  
Nairametrics cannot confirm if the latest adjustment is reflective of the SMIS rates or if the central bank has now taken a bold step towards unification and adjusted its official rate. Reuters claims it's a move to "unify the exchange rate".  
Explore economic research data from Nairametrics on Nairalytics
What this means: Unifying the Naira around the NAFEX rate is effectively another round of devaluation. If this is carried out and forex liquidity improves, then it could lead to an exchange rate strengthen in the parallel market just like it occurred in 2017.  
The parallel market rate is currently N461/$1 and could converge to the NAFEX rate meaning those who bought above the NAFEX rate could lose money if they sell.