Naira drops to N460 against dollar
Naira has depreciated against the US dollar, as it dropped from N455/$1 to N460/$1 on Thursday afternoon.
Naira has depreciated against the US dollar, as it dropped from N455/$1 to N460/$1 on Thursday afternoon.
Data from Everdon BDC stated that the Naira, which Nairametrics had reported on Wednesday that it closed at N455, dropped to N460 against the international legal tender.
What it means for Nigerians: A weaker naira makes imports more expensive and increases the cost of production for businesses, as many Nigerian businesses rely on imported raw materials which can result in cost-push inflation.
The naira also dropped against British pounds sterling as it stands at N548 to £ 1 from its previous close rate at N545 to £1, while the Euro selling at N480 to €1 from its previous close rate of N470 on Wednesday.
(READ MORE: Official rate: Naira could depreciate "to N440 by year end" – Analysts)
In addition, the central bank of Nigeria has now said it would resume sales of forex to BDC for onward sales to businesses and Nigerians looking to purchase for approved items.
READ ALSO: CBN reduces MPR to 12.50%, holds other metrics
Consequently, Aminu Gwadabe, president, Bureau De Change Operators of Nigeria (Association of Bureau De Change of Nigeria) explained recently that Bureau De change operators will resume fully as soon as restrictions placed on air travel and international airports are lifted.
He said the return of the operators will help stabilize the naira and reduce the impact of currency hoarders and speculators.
Get the Nairametrics News App
"I, therefore, want our members and the General public not to engage on panic buying as anytime soon fingers might be burnt from such behaviors," he added.
Oando joins other multinationals to pledge support for multilateralism as the UN turns 75
Oando Joins Microsoft, Unilever, Coca-Cola, HSBC, Total to Pledge Support for Multilateralism as the United Nations Turns 75.
Oando PLC, Nigeria's leading indigenous energy solutions provider, endorsed and celebrated the United Nations' (UN) 75th anniversary by joining over 1,250 business leaders from more than 100 countries, to pledge support for the UN and inclusive multilateralism Statement for Renewed Global Cooperation.
Oando who was the only indigenous Nigerian oil and gas company along with signatories to the Statement including Coca-Cola, Microsoft, HSBC, Johnson & Johnson, Nokia, PwC, L'Oréal amongst others, committed to further enhancing corporate governance, modeling ethical leadership, and tackling systemic inequalities as well as injustices in the world. The business leaders expressed a renewed global cooperation among public and private entities to strengthen institutions as well as laws and systems, nationally and internationally.  They are also committed to demonstrating accountability and conducting business in an ethical, inclusive transparent manner.
The Statement of support was presented to UN Secretary-General, António Guterres by Sanda Ojiambo, the CEO & Executive Director of the UN Global Compact, at the opening of the Private Sector Forum on the sidelines of the high-level meeting of the General Assembly.
Commenting, Sanda Ojiambo said, "The Statement is a resounding endorsement of inclusive multilateralism. In no uncertain terms, it says that cooperation must cross borders, sectors and generations for us to adapt to changing circumstances. In the course of just one month after we issued the Statement, it has been signed by 1,294 CEOs from large, medium and small enterprises in virtually every industry and region. We deeply appreciate their commitment to global cooperation at a pivotal time for the UN and the world at large."
The statement endorsed by CEOs states: "We, the business people, recognize that peace, justice and strong institutions are beneficial to the long-term viability of our organizations and are foundational for upholding the Ten Principles of the UN Global Compact and achieving the Sustainable Development Goals (SDGs). Now is our opportunity to learn from our collective experiences to realign behind the mission of the UN and steer our world onto a more equitable, inclusive and sustainable path. We are in this together — and we are united in the business of a better world."
Commenting, Ms. Jagun Ayotola Jagun, Chief Compliance Officer, Oando PLC, said; "Governments are under a lot of pressure financially to be able to deliver on the SDGs. The private sector also needs to take center stage and responsibility to support the realization of the SDGs. Businesses today must pivot; they can no longer be only about the bottom line.  They must show compassion in how they conduct business to create a positive multiplier effect. At Oando, we are intentional about how we think and act as a business, our goal – ensuring that in everything we do we can positively impact people, the community, environment and planet."
Oando was one of the 13 Nigerian companies to sign the Statement, testament to the company's unwavering commitment to actualizing the SDGs and the company's strong belief that the Government cannot do it alone. Oando's commitment to the realization of the SDGs is rooted in its policies, practices and operations. Notable amongst these are SDG 4 & 5 on Education and gender equality respectively. Through Oando Foundation, the company's independent charity, Oando is are focused on creating a sustainable and successful educational system in Nigeria via the holistic improvement of learning environments in primary schools.
This is done through the Foundation's flagship and innovative programme – the Adopt-A-School Initiative (AASI). Today, the Foundation has adopted 88 public primary schools across Nigeria, supporting over 200,000 students, enrolled over 60,000 Out of School Children, trained 5,000+ teachers, carried out infrastructure rehabilitation on 54 schools and established 39 digital learning centers. Oando Foundation prioritizes the girl child in its scholar selection and award process, to date 618 female beneficiaries representing 55% of total scholars on the scheme as well as a Code Club for Girls. The Foundation also supports safe spaces for the girl child in local communities as an active member of the Safe Spaces Technical Working Group (TWG) of the Girl Hub Nigeria (GHN) and the Population Council Commission.
Oando is also a big proponent of Goal 16 for Peace, Justice and Strong Institutions. The company is the only Nigerian participant, in the Action Platform for Peace, Justice and Strong Institutions ("Action Platform") alongside the likes of Anglo-American, APCO Worldwide, Enel, Leonardo, Linklaters, LRN Corporation, Baker McKenzie, L'Oreal, Nestle RELX, Safaricom, Sumitomo Chemical, Thomson Reuters and White & Case.
Aligned with the ten Principles of the UN Global Compact and the UN Sustainable Development Goals – specifically, Goal 16 – the Action Platform provides a forum for policy dialogue between Governments, businesses, the UN and civil society that results in concrete action towards improving accountability, integrity and transparency within businesses and the countries where they operate.
In 2019, Oando partnered with Accountability Lab, an advocacy Non-Governmental Organization (NGO), focused on establishing change-makers to develop and implement positive ideas that promote integrity within their communities to champion an initiative called the SDG 16 Innovation Challenge Nigeria. The SDG 16 Innovation Challenge is an initiative in the form of a competition to find creative solutions for justice in Nigeria. The competition is targeted at young men and women between the ages of 15 – 35 years tasked with developing ideas, building skills and connecting with like-minded peers working towards a shared goal of strengthening accountability, the rule of law and access to justice for Nigerians.
The 75th anniversary of the founding of the United Nations and CEOs Statement comes at a time of unprecedented disruption and global transformation, serving as a stark reminder that international cooperation must be mobilized across borders, sectors and generations to adapt to changing circumstances. In the spirit of renewed global cooperation, public and private institutions need to show they are accountable, ethical, inclusive and transparent.
6 things you must not do with your money
Money can go as fast as it comes, but you might just get to keep it for a long time if you follow these tips.
Coming across this, you probably thought to yourself "what an interesting topic, I wonder what it has to say". Well, we are right there with you. There are a lot of things you shouldn't do with your money and even without reading further, you can probably outline about 20 things, (go ahead if you'd like to).
Trust me you'd have fun doing that because it was quite fun coming up with this list and we'd like to present to you the top 6 things we believe you must not do with your money. Have a fun read.
DO NOT BE UNINTENTIONAL WITH YOUR MONEY
Intentional living is important and it is something that has caught on over the years. To be intentional means to be deliberate in your actions and decisions. Basically, what you must understand from this is that you should not be impulsive with your money, whether in your spending, savings, and investment decisions, you must be deliberate. There is a popular saying that goes "failure to plan is planning to fail".
It is necessary to always have a plan/budget for your money. Never leave your money to chance. Be intentional, be deliberate, and do not be passive with your money plans. To get started, you can focus on three steps; have a vision, create a plan, set limits. You can decide to be intentional with your impulse buying as well. When you create a plan and set limits and you do not go over that limit, even when you decide to splurge, you would still be on track to achieving your goals.
DO NOT MAKE LARGE PURCHASES WITHOUT CONSIDERING THE FULL COST
Part of being intentional with your money is to avoid large purchases if possible. Things like buying a car or land/homeownership should not be taken lightly. Even if you can afford the down-payment at that time, you have to consider the other charges and fees attached. If you can meet up with maintenance and servicing then, by all means, go ahead. Otherwise, it'd be best to review that decision. One way to achieve such purchase though, if your current earnings aren't sufficient to support an extravagant purchase is to have a savings or budget plan for it.
Even if you cannot afford a financial advisor, there is a good number of mobile apps that would help you make such a savings plan. If you are the type of person that whenever you come upon 'windfall' or unexpected income, you're already thinking of how to spend it extravagantly, you need to have a change of perspective. Before you think of buying that private jet or getting that car, you need to ask yourself if you are fully capable of maintaining it. Making rash purchase decisions can lead to regrets later.
DO NOT CASH YOUR PAYCHECK RIGHT AWAY
With the advancement in technology, most employees have the option to have their earnings paid directly into their bank accounts, rather than collecting cheques or cash. But no matter the form you collect your money; you must make provision for part of that money to be saved. Do not spend it immediately. You can automate payments such that a percentage of your monthly income goes directly into your savings account.
This helps to avoid the temptation of dipping into that fund because, "if you don't see it, you won't spend it". Some companies provide retirement savings plans for their employees, a system whereby a portion of their salaries are deducted and paid directly into their retirement account. One such plan is the 401k, of which the Nigerian alternative is the Nigerian Pension Scheme, governed by the National Pension Committee (PENCOM).
(READ MORE: Cashless goes nationwide)
DO NOT PUT ALL YOUR MONEY IN ILLIQUID INVESTMENTS
While investments are fun, and a good way to build wealth, it is important to diversify and have variety. Remember the saying, "do not put all your eggs in one basket?". The difference between liquid and illiquid investments is simply this; the ability to exchange something for cash. So the rate of liquidity is determined by how easily an investment can be converted to cash. Do not tie up your money by investing in illiquid investments. Your investment portfolio should be diversified.
DO NOT SHOP EMOTIONALLY
The fact that we are biological beings does not mean we should not make logical decisions. Do not fall prey to 'retail therapy'. Retail therapy is a term that is used to describe the action of shopping to improve one's mood. It is also referred to as "comfort buys", often acquainted with individuals who buy during periods of depression and stress. You are allowed to get emotional and you are also allowed to deal with that emotion, but talking to a sales representative or clerk just to make you feel better is not healthy.
Their job is to make sales, not your welfare. This is not intended to paint anyone in any sort of way but rather, to educate you. Instead of making that trip to the store or browsing that online catalogue, it would be better for you to call up a trusted friend or family member and talk with them. You'll thank me for it.
DO NOT SIGN A CONTRACT YOU DO NOT FULLY UNDERSTAND
A contract is an agreement between two people that is legally binding. Four essential elements that make a document legally binding are; an offer, an acceptance, an intention to form a partnership, and a consideration that usually involves money. It can be oral or written. When it is oral unless recorded, there is no solid proof that an agreement was made, but, once it is written there is enough proof.
So before you go ahead and sign that piece of document, you must be fully aware of the terms and conditions of your agreement. Yes, a contract may, however, be considered invalid for specific reasons, but the bottom line is that you should avoid any situation that would put you in any money problem. It is more rewarding to get professional advice than implicate yourself unknowingly.
With all that's been said, the crux of the matter is that you must be intentional with your money. Only then, can you plan, only then can you learn from your mistake, only then can you track your money movements, be deliberate, make decisions and take actions with a purpose. Develop a relationship with it (a healthy one of course), get to know your money, go on money dates and your financial health will bless you for it.
Canada invites another 4,200 Express Entry candidates for permanent residency 
Canada has invited 4,200 immigration candidates to apply for permanent residency.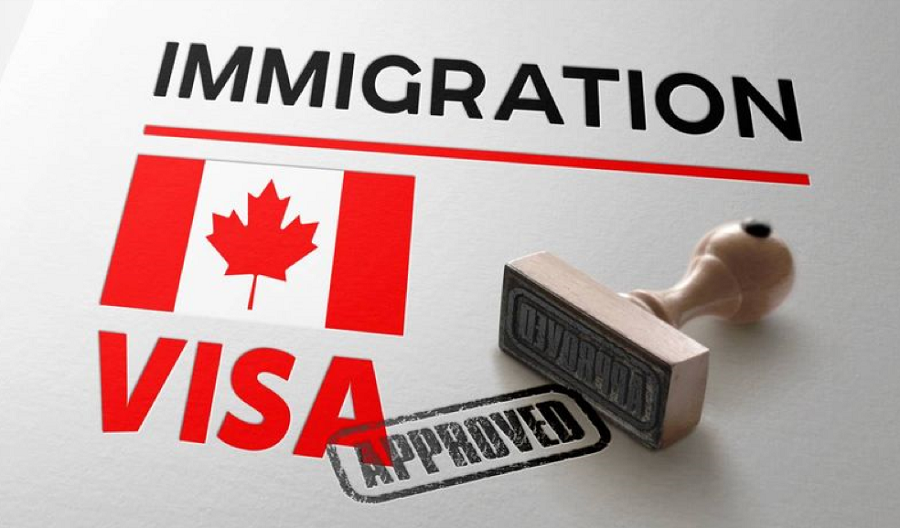 As countries around the world commence relaxation of ban on international travels, the Canadian government has issued another round of invitation to 4,200 Express Entry Candidates, to apply for its permanent residency. 
Canada held its 163rd Express Entry draw, inviting 4,200 immigration candidates to apply for permanent residence on September 16, being the second draw this month, with a comprehensive ranking system (CRS) score of 472. This is three points less than the previous draw held earlier in the month. 
This draw matches the 4,200 ITAs issued in an Express Entry round on September 2, which ties it for the second-biggest draw ever. The biggest draw issued 4,500 ITAs on February 19, 2020. The large number of invitations being issued by Canada is a strong indication that it remains committed to welcoming high levels of immigrants in 2021 and beyond. 
The recent round of draw brings the total number of invitations issued this year to 74,150; a new record for this date, indicating an 86.4% success rate. 
 IRCC used its tie-break rule in this draw. The timestamp used was March 9, 2020, at 13:03:40 UTC. This means that all candidates with a CRS score above 472, as well as those candidates with scores of 472 who entered their profile in the Express Entry pool before the selected date and time, received an ITA in this invitation round. 
This rule is used to rank candidates, who have the same CRS score. A candidate's CRS score remains the primary factor in selecting candidates to be invited to apply for permanent residence. Factors that can affect the cut-off CRS score include the size of the draw (larger draws can produce a lower minimum CRS score), and the time between draws (shorter periods between draws can help to lower the CRS score). 
How it works
Express Entry, is the application system that manages the pool of candidates for Canada's three main economic immigration classes — the Federal Skilled Worker Program (FSWP), the Federal Skilled Trades Program (FSTP), and the Canadian Experience Class (CEC). The highest-ranked candidates in the Express Entry pool are issued ITAs in regular invitation rounds. 
A set number of the highest-ranked candidates are invited to apply for Canadian permanent residence, through regular draws from the pool. These invitation rounds typically take place every two weeks, and the vast majority involve candidates from all three Express Entry-managed categories. 
Eligible candidates for each program are issued a score under Express Entry's CRS, which awards points for factors such as age, education, skilled work experience, and proficiency in English or French. 
While a job offer is not required in order to be eligible under the Express Entry system, the CRS does award additional points to candidates who have one. It is worth noting that the Government of Canada has a processing standard of six months for permanent residence applications, filed through the Express Entry system. 
Nigerians trooping to Canada
According to the report, Nigeria was the fifth highest country, that migrated into Canada in the month of July 2020, behind India, China, Philippines, and Pakistan. This is an indication, that Nigerians are taking every opportunity possible to move into other countries of the world, perceived to give better opportunities in terms of education, career growth, sufficient earnings, amongst others. 
A recent report published by CEOWorld Magazine, reveals that Canada is the third world's best country to start a career in 2020, which is why many people around the world would troop in numbers, seeking to migrate to the country, while Nigeria on the other hand ranks bottom four, with the likes of Libya, Syria, and Yemen.