Tiktok's In-App revenue surges amid lockdown
ByteDance Ltd's brainchild, TikTok, together with Douyin ranking tops globally on mobile apps with the highest revenue generated for the month of April.
The meme-making business has proven to be worth all the fuss, with TikTok, as well as its Chinese twin app, Douyin, ranking tops globally on mobile apps with the highest revenue generated for the month of April.
Sensor Tower, notes that just in the first quarter of this year, ByteDance Ltd's brainchild, TikTok, together with Douyin which caters to the Chinese market, generated 315 million downloads globally, from the 187 million it had just a year earlier.
The ranking, which was based on their in-app purchases, reveal a tenfold increase, as the companies garnered a whopping $78 million in revenue. The Chinese market is said to have contributed 86.6% of Douyin's revenue, followed by the U.S market which contributed 8.2%.
This places them ahead of older names like Netflix & YouTube. As opposed to using subscriptions like these established brands, TikTok and Douyin allow users to purchase virtual currency to spend on their favorite content creators.
(READ MORE: Does YouTube stand a chance against TikTok?)
While ByteDance is exploring the world of online commerce, it continues to rely on advertising as its primary income source. However, Emarketer projects that more than 75 million US social network users will make at least one purchase from a social channel in the year 2020.
These foreign tech companies must now pay tax to Nigerian Government
Companies that have social media platforms operational in Nigeria will now have to pay tax.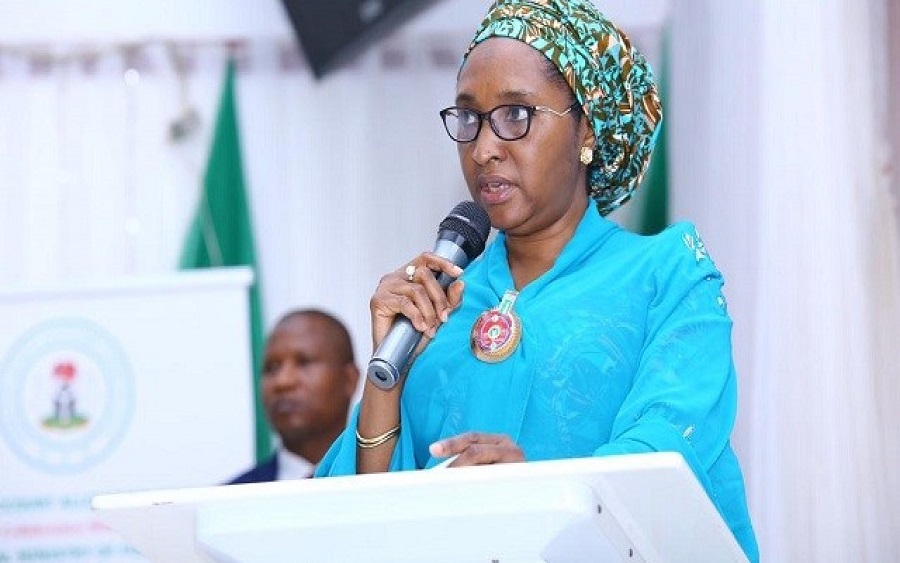 In a recent amendment to the Finance Act bill, Nigeria's Finance Minister, Zainab Ahmed, stated that foreign companies with a significant economic presence in Nigeria are now to pay tax.
From the new order, it is now clear that a company does not have to be physically present in Nigeria to pay income tax. Presence in the digital and tech space and access to the Nigerian market now qualifies a company to pay income tax to the government.
The amendment in the Companies Income Tax (Significant Economic Presence) Order, 2020, listed out criteria other than physical presence which constitutes a significant economic presence in the country.
So what constitutes the points of consideration?
The company gets to pay an income tax, as long as:
The company gets paid for services rendered in Nigeria and to Nigerians
The company derives a gross turnover or income of more than 25 million Naira or its equivalent in other currencies, in any fiscal year from its services.
The company streams or downloads services of digital content, including but not limited to movies, videos, music, applications, games and e-books to any person in Nigeria
The company transmits data collected about Nigerian users, where such data has been generated from such users activities on the digital interface including website or mobile applications
The company provides goods or services of any nature in Nigeria, directly or indirectly through a digital platform
The company provides intermediation services through digital platforms, a website or any other online application that links suppliers and customers in Nigeria
The company uses a Nigerian domain name (.ng), or registered the website address in Nigeria;
The company has a platform targeted at Nigerians and has reflected the price of its products and services in the Nigerian currency (Naira)
The company has provided billing and payment options in Nigerian currency
The company received payment from a Nigerian resident during the accounting year;
The company has a purposeful and sustained interaction with Nigerian residents and has customized its digital page or platform to target Nigerians;
The company furnished services of a technical, professional, management and consultancy nature including advertising
The company offers training to Nigerian residents for a fee
The company offered its products or services through satellites.
READ MORE: Now that President Buhari has signed the Finance Bill into law
The company's activities for a financial year are to be aggregated to determine whether or not it reaches the threshold.
However, the document also spells out a couple of exemptions.
Companies that are covered under a multilateral agreement or consensus agreement to which Nigeria is a party, shall be treated in accordance with that arrangement.
A company that makes payment to employee(s) under an employment contract shall not be considered to have a significant economic presence.
Companies like Google, Facebook, Twitter, YouTube are now, under this amendment, compelled to pay income taxes to the Nigerian government as well since they offer streamed content and advertising services to Nigerians.
READ MORE: WTO: Okonjo-Iweala invites volunteers, says she has no money for PR firm
Also from the points of consideration, it is clear that companies like Alibaba, Amazon, Wish and other e-commerce service providers who make money from Nigeria by collecting, processing, and transmitting funds from their Nigerian users are now subject to taxes.
This amendment means that companies that have social media platforms operational in Nigeria, where messages and services are targeted at Nigerians, will now be expected to file annual returns generated in Nigeria to pay income tax to the Nigerian government.
READ ALSO: FIRS boss, Nami discloses why FIRS failed to meet revenue target under Fowler 
This is only the most recent move to tax the digital sector though it is not yet clear how the Nigerian government intends to enforce this given the present structure. These tech companies already pay taxes in the countries where the products (digital and otherwise) are created and hosted.
Nigerian companies dealing with companies that fall into this category may now be held accountable for not withholding tax on payments made.
Alphabet's Loon launches solar-powered internet balloons in Kenya 
The target is to take a fleet of 35 balloons to the skies above in Eastern African.
Following a deal with the Kenyan Government, Alphabet Inc has launched the first commercial high-speed internet powered by balloons in Kenya.
The service is jointly run by Loon, a unit of Google's parent company Alphabet, and Telkom Kenya, the East African nation's third largest telecoms operator.
According to Loon, the service which launched Wednesday in remote regions of Kenya's Rift Valley, will initially cover 50,000 square kilometers in western and central parts of Kenya.
The target, however, is to take a fleet of 35 balloons to the skies above in Eastern African over the coming weeks.
This is a milestone achievement, following years of publicity about the venture, and is expected to provide reliable 4G internet service using the solar-powered balloons.
According to reports, the service has been used by U.S. Telecom operators in the past but not on a commercial level.
"This is a first in many ways: the first non-emergency use of Loon to provide connectivity on a large-scale basis, the first application of balloon-powered internet in Africa, and the first of what will be many commercial deployments around the world," Loon CEO Alastair Westgarth said in a blog post.
READ MORE: Multichoice group adds live sports to streaming service, Showmax
He noted that during the weeks of testing, the service had connected over 35,000 unique users, delivering OTT voice and video calling, streaming, web connectivity, and more, with a demonstrated download speed of 18.9Mbps (megabits per second) and upload speed of 4.74Mbps.
"While this sounds like a far-off, science-fiction future, it's not. Just look to Kenya," Westgarth added.
Rather than delivering connectivity from the ground through cell towers and cables, or from space via satellites, Loon says it is building a "third layer of connectivity" in the stratosphere.
Loon describes the project as a "floating network of cell towers," aimed at providing internet from high altitudes to vast swathes of the Earth where service is not available.
This is a timely intervention considering the challenges caused by the COVID-19 pandemic, and the increased need for internet services to push the e-commerce sector.
"Kenya is the first country… to have base stations high up in the sky. Now we will be able to cover the whole country in a very short span of time," Joe Mucheru, Kenya's Information Minister said after launching the service.
Westgarth also said that Loon has a deal to roll out the service with Vodacom in Mozambique, and that the company has seen increased interest from operators and governments after the coronavirus crisis forced people to rely on the internet more heavily.
Tizeti reinstates Kendall Ananyi as CEO after investigation into alleged sexual misconduct
The investigations into the allegations could not establish a case of sexual harassment, .  
Following the conclusion of the independent special investigation, Tizeti Board of directors have reinstated Kendall Ananyi as Chief Executive Officer.
With this development, the interim Co-CEOs Ifeanyi Okonkwo and Patricia Aiyedun, will return to their respective positions as Chief Operating Officer, and Chief Financial Officer.
According to a statement published on its website, the company stated that investigations into the allegations of sexual harassment could not establish a case of sexual harassment.
The board had on June 7 appointed an Independent Special Investigation Committee of its Board of Directors to investigate allegations of sexual harassment made against Kendall Ananyi, the embattled CEO.
To ensure the independence of the committee, the CEO stepped down and was walled off from communications with the Independent Special Investigation Committee and any matters related to the investigation, the statement read.
READ MORE: Segun Agbaje elected into PepsiCo Board of directors
After a month of investigations, the committee led by Senior Advocate of Nigeria Olumide Sofowora, SAN, C.Arb. of Olumide Sofowora Chambers, stated that no clear case of sexual harassment had been established, and recommended that the CEO be reinstated.
According to the statement, the committee researched "what actions would constitute sexual harassment, gathered relevant information from a number of sources in both Nigeria and Ghana, and conducted a number of interviews, including separately interviewing both the accuser and Mr. Ananyi".
It was based on this that the independent legal counsel concluded that a clear case of sexual harassment had not been established.
The company promised that a sexual harassment policy would be put in place going forward.
"Tizeti remains fully committed to high ethical standards, gender equality, providing a workplace that is free from sexual harassment and ensuring that its diverse team feels comfortable and safe at all times.
"Tizeti wants to ensure that it has best in class policies and procedures going forward.  As a result, Tizeti will be updating its code of conduct and putting in place a sexual harassment policy that is in line with best practices and encourages the reporting of any potential incidents," it said.