IGR: States make N1.33 trillion in 2019, grows by 14.1%
The report showed that 33 states, including Abuja, recorded positive growth in revenue, while 4 states generated less in 2019 compared to 2018.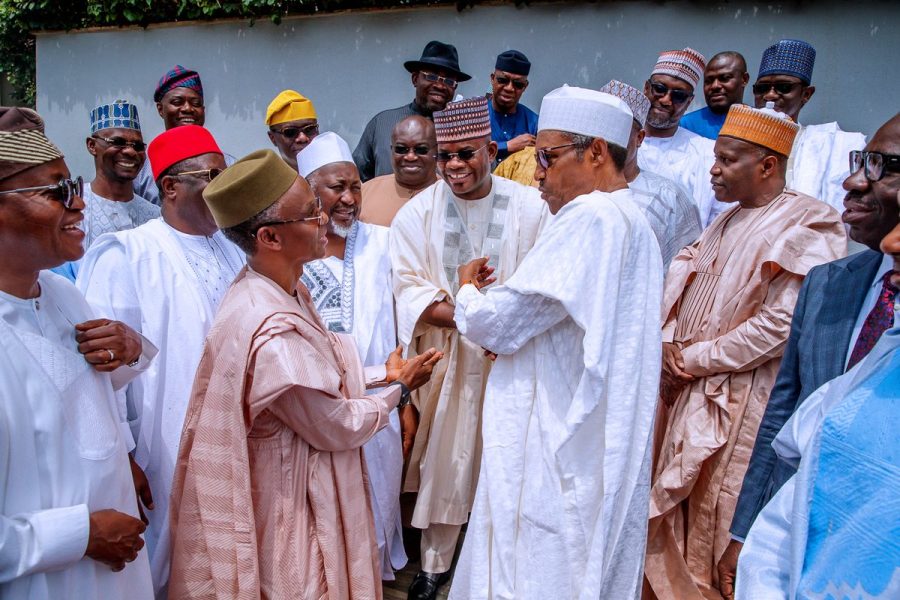 The latest Internally Generated Revenue (IGR) report released by the National Bureau of Statistics, revealed that 36 states and the Federal Capital Territory, generated a sum of N1.33 trillion in 2019, a 14.1% increase compared to N1.17 trillion generated in 2018.
According to the report, 83.4% (N1.11 trillion) of the generated revenue was in form of taxes, while 16.6% (221.56 billion) was from MDAs' revenue.
The report showed that 33 states, including Abuja, recorded positive growth in revenue, while 4 states generated less in 2019 compared to 2018.
READ MORE: Lawmakers tackle Finance Minister over failed CCTV project worth $460 million 
  Breakdown
Lagos state maintains its position as the commercial hub of Nigeria as it contributed 29.9% (N398.73 billion) to the total states' IGR.
Rivers state followed, having generated a sum of N140.4 billion, thereby contributing 10.5% to the total revenue generated.
The Federal Capital Territory ranked third as it generated N74.56 billion (5.6%) internally.
Other states with the biggest IGR for 2019 include Ogun (N70.9 billion), Delta (N64.7 billion), Kaduna (N44.9 billion), Kano (N40.6 billion) as well as Akwa Ibom. Enugu and Kwara states followed with N32.3 billion, N31.1 billion and N30.6 billion respectively.
READ ALSO: Government can unlock N4 trillion by removing these subsidies – PWC
Yobe, Zamfara, Osun, others record highest growth in IGR
While Lagos and Rivers states dwarfed others in revenue generation, Yobe, Zamfara, and Osun states recorded the highest positive growth in IGR for the year ended 2019.
Yobe state recorded the highest rise in IGR between 2018 and 2019 as the revenue grew by 92.7% from N4.38 billion to N8.44 billion.
Zamfara and Osun states followed with respective growths of 87.85% and 72.64%. Specifically, Zamfara state grew its revenue from N8.2 billion to N15.4 billion, while Osun IGR rose from 10.4 billion in 2018 to N17.9 billion in 2019.
Other states that significantly grew their IGR include Benue, Adamawa and Kaduna, having grown their revenue by 59.2%, 56.4%, and 52.7% respectively.
Revenue drought amidst COVID-19 pandemic
As the confirmed cases of COVID-19 in Nigeria continue to increase by the day, having spread across 34 states of the federation, and forcing a partial shutdown of the economy, the country faces a possible recession in 2020.
Recall that IMF earlier predicted that Nigeria's economy would slide by 3.4% in 2020 and the Finance Minister recently admitted that the crash in crude prices would negatively affect the country's revenue and foreign exchange earnings.
READ MORE: Rising Wages and Low Productivity: The Need for a Justified Minimum Wage Agreement
The internally generated revenue serves a major source of revenue for most states, but with the decline in economic activities during the pandemic, there is a major concern as to how most states will be able to manage their affairs.
Meanwhile, many states and local governments depend on monthly statutory allocations from the central vault to carry out their businesses, and as the country's revenue is expected to decline, the FAAC allocations to states will also reduce.
The big question is how will the states fare amidst COVID-19 pandemic.
Covid-19: Nigeria's COVAX supplies on its way soon – Okonjo-Iweala
Dr. Okonjo-Iweala has stated that Nigeria's COVAX vaccine supplies are on the way.
The Director-General of the World Trade Organisation and former Nigerian Finance Minister, Dr. Ngozi Okonjo-Iweala, has revealed that Nigeria's COVAX vaccine supplies will soon be on the way while stating that the WTO must be part of the process for transparent vaccines delivery.
The WTO boss disclosed this in a social media statement on Wednesday evening, where she expressed joy that Ghana had received 600,000 COVAX vaccines.
She said, "Very happy to see first delivery of #COVAX supported vaccines to Ghana… Excited to see more countries following. Nigeria's supplies should be on its way soon.
"No trade restrictions or bureaucracy should get in the way. The WTO must be part of the solution."
What you should know 
Nairametrics reported that Ghana had received the first shipment of Covid-19 vaccines from COVAX, a global scheme to procure and distribute inoculations for free, as the world races to contain the pandemic.
"The 600,000 doses of the AstraZeneca/Oxford vaccine licensed by the world's largest vaccine manufacturer, the Serum Institute of India, are part of an initial tranche of deliveries headed to several low and middle-income countries," the WHO said.
COVID-19 Update in Nigeria
On the 24th of February 2021, 655 new confirmed cases and 11 deaths were recorded in Nigeria
The spread of novel Corona Virus Disease (COVID-19) in Nigeria continues to record significant increases as the latest statistics provided by the Nigeria Centre for Disease Control reveal Nigeria now has 153,842 confirmed cases.
On the 24th of February 2021, 655 new confirmed cases and 11 deaths were recorded in Nigeria.
To date, 153,842 cases have been confirmed, 130,818 cases have been discharged and 1,885 deaths have been recorded in 36 states and the Federal Capital Territory. A total of 1.49 million tests have been carried out as of February 24th, 2021 compared to 1.44 million tests a day earlier.
COVID-19 Case Updates- 24th February 2021,
Total Number of Cases – 153,842
Total Number Discharged – 130,818
Total Deaths – 1,885
Total Tests Carried out – 1,489,103
According to the NCDC, the 655 new cases are reported from 21 states- Lagos (240), Ogun (88), Rivers (56), FCT (51), Kaduna (43), Kano (25), Plateau (21), Taraba (19), Edo (17), Abia (15), Delta (13), Nasarawa (11), Akwa Ibom (10), Kwara (10), Oyo (10), Kebbi (9), Borno (5), Bayelsa (4), Gombe (4), Ekiti (2), and Osun (2).
Meanwhile, the latest numbers bring Lagos state total confirmed cases to 55,122, followed by Abuja (19,115), Plateau (8,854), Kaduna (8,422),  Oyo (6,708), Rivers (6,398), Edo (4,491), Ogun (4,277), Kano (3,716), Ondo (2,944), Kwara (2,875), Delta (2,539), Osun (2,326), Nasarawa (2,208), Gombe (2,031), Katsina (2,029), Enugu (1,998), Ebonyi (1,839), Anambra (1,615), and Abia (1,487).
Imo State has recorded 1,440 cases, Akwa Ibom (1,439), Borno (1,247), Bauchi (1,221), Benue (1,188), Niger (912), Ekiti (797), Sokoto (768), Bayelsa (767), Adamawa (762), Taraba (712), Jigawa (496), Kebbi (358), Yobe (268), Cross River (267), Zamfara (219), while Kogi state has recorded 5 cases only.
READ ALSO: COVID-19: Western diplomats warn of disease explosion, poor handling by government
Lock Down and Curfew
In a move to combat the spread of the pandemic disease, President Muhammadu Buhari directed the cessation of all movements in Lagos and the FCT for an initial period of 14 days, which took effect from 11 pm on Monday, 30th March 2020.
The movement restriction, which was extended by another two weeks period, has been partially put on hold with some businesses commencing operations from May 4. On April 27th, 2020, Nigeria's President, Muhammadu Buhari declared an overnight curfew from 8 pm to 6 am across the country, as part of new measures to contain the spread of the COVID-19. This comes along with the phased and gradual easing of lockdown measures in FCT, Lagos, and Ogun States, which took effect from Saturday, 2nd May 2020, at 9 am.
On Monday, 29th June 2020 the federal government extended the second phase of the eased lockdown by 4 weeks and approved interstate movement outside curfew hours with effect from July 1, 2020. Also, on Monday 27th July 2020, the federal government extended the second phase of eased lockdown by an additional one week.
On Thursday, 6th August 2020 the federal government through the secretary to the Government of the Federation (SGF) and Chairman of the Presidential Task Force (PTF) on COVID-19 announced the extension of the second phase of eased lockdown by another four (4) weeks.
Governor Babajide Sanwo-Olu of Lagos State announced the closed down of the Eti-Osa Isolation Centre, with effect from Friday, 31st July 2020. He also mentioned that the Agidingbi Isolation Centre would also be closed and the patients relocated to a large capacity centre.
Due to the increased number of covid-19 cases in Nigeria, the Nigerian government ordered the reopening of Isolation and treatment centres in the country on Thursday, 10th December 2020.
On 26th January 2021, the Federal Government announced the extension of the guidelines of phase 3 of the eased lockdown by one month following the rising cases of the coronavirus disease in the country and the expiration of phase 3 of the eased lockdown.
READ ALSO: Bill Gates says Trump's WHO funding suspension is dangerous
Nairametrics | Company Earnings