FG waives import duties for medical supplies, orders Customs to expedite clearing
The waiver is expected to strengthen the health system in the country, and support the efforts of the Nigerian Centre for Disease Control in combatting the pandemic.
To address the shortage of medical supplies during the fight against COVID-19, the Federal Government of Nigeria has approved a waiver of import duties on all medical equipment and supplies into the country.
The details: The waiver is expected to strengthen the health system in the country, and support the efforts of the Nigerian Centre for Disease Control in combatting the pandemic.
This was announced by Tolu Ogunlesi, the Special Assistant to President Muhammadu Buhari on Digital/New Media. He tweeted earlier today:
BREAKING | Minister of @FinMinNigeria: President @MBuhari has approved a blanket waiver of import duties for medical equipment and supplies, as part of @NigeriaGov's efforts to strengthen health infrastructure in response to the #COVID19 pandemic.

— tolu ogunlesi (@toluogunlesi) May 5, 2020
To effect this immediately, President Muhammadu Buhari has also ordered the Nigerian Customs Service to fastrack the clearing of all medical supplies, equipment and pharmaceuticals.
"In addition to the Import Waiver, President Buhari has directed the Nigerian Customs to implement expedited clearing of all imported healthcare equipment and medical and pharmaceutical supplies" the tweet read.
This waiver now joins the lists of other fiscal stimulus policies that the government has introduced to checkmate the economic implications of the pandemic. However, there was no mention of how long these waivers would last.
(READ MORE: What FG told IMF on flexible, unified exchange rate)
The backstory: It should be recalled that the Minister of finance, Zainab Ahmed, had earlier mentioned that the government would not reduce taxes for any company importing essential medical supplies. Instead, the government would waive their import duties and support them to freight their cargoes, in view of the broken supply chain across the globe.
UACN Property Development Company Plc appoints Wole Oshin as Chairman
Mr. Wole Oshin has been announced as the new Chairman of UACN Property Development Company Plc.
Mr. Wole Oshin has been announced as the new Chairman of the Board of Directors of UACN Property Development Company Plc (UPDC).
UPDC Plc has announced the appointment of Mr. Wole Oshin as the new Chairman of the company with immediate effect, following the resignation of the former Chairman, Mr. Babatunde Kasali from the Board.
The appointment was confirmed in a letter by the company dated 27th January 2021, and available on the NSE website – corporate disclosure. The letter was signed by the company's Secretary/Legal Adviser, Mrs. Folake Kolaro, on behalf of UPDC Plc.
The announcement noted that Mr. Wole Oshin is one of the two Non-Executive Directors appointed on the 4th of January 2021.
What you should know
Wole Oshin is the Managing Director of Custodian Investment Plc. Mr. Oshin sits on several Boards including the International Insurance Society [IIS], New York and Nigerian Insurers Association. He is also an Advisory Board Member of the Common Wealth Enterprise and Investment Council (United Kingdom).
UPDC is the largest real estate platform listed on The Nigerian Stock Exchange. The Company has been involved in property acquisition, development, sales and management of quality and affordable residential, commercial, and retail properties in Nigeria for over 20 years.
In 2020, Custodian Investment PLC acquired 51% of UPDC's issued share capital from UAC of Nigeria PLC and is now the Company's largest shareholder.
KLM demands rapid antigen tests from Lagos passengers, as Netherland bans flights to UK, others
Passengers are to obtain rapid antigen tests at Murtala Mohammed International Airport before departure via Air France KLM Royal Dutch Airlines.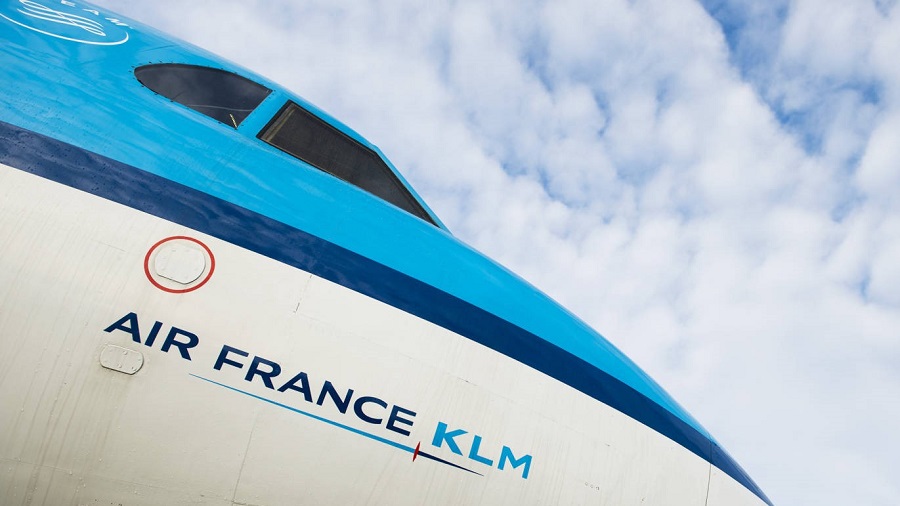 Air France KLM Royal Dutch Airlines has asked passengers departing from Lagos to obtain a rapid antigen test at Murtala Mohammed International Airport before departure from January 26, 2021.
This was disclosed by the Commercial Team Nigeria, Air France KLM Royal Dutch Airlines in its newsletter.
The airlines explained that customers, who are traveling to France as their final destination, now need to show a negative COVID-19 test result before boarding the aircraft and that the test result cannot be older than 72 hours and only PCR or LAMP tests are accepted.
Also, to fight against COVID-19, the Dutch government imposed flight ban to the United Kingdom, South Africa and South America.
It stated, "In addition, a second COVID-19 test will be required (rapid test – antigen) for all customers traveling to The Netherlands, including transfer customers.
"No passengers will be allowed to board the aircraft without both the negative PCR test (72 hours before departure) and antigen test results (4 hours before departure) and will be rebooked accordingly. For now, all flights to/from U.K will be suspended until 27 January 2021."
Steps to obtain rapid test
Antigen testing for passengers flying to The Netherlands including transfer customers need to be done as of 4
hours prior to flight departure. In order to undergo the test, each passenger must complete a biodata form
The payment for the COVID-19 antigen test needs to be made via cash or card. The venue for sample collection is at the airport close to the check-in desks.
Rebook policy for mandatory PCR test: Customers that are not able to provide negative test results on time can take advantage of Air France and KLM PCR-test rebook policy.
What you should know
In December 2020, Nairametrics reported that KLM Royal Dutch Airlines and Air France resumed flight operations to Abuja and Lagos.
The airlines in a statement disclosed that international passengers can now fly Air France and KLM from Nigeria (Abuja and Lagos) to Paris and Amsterdam, with the possibility of further transfers to other European and North Atlantic destinations.
In a piece of travel advice, the airline asked customers to ensure they are well prepared for their trip and check the entry and travel requirements for their destination and transit countries in line with travel restrictions and governmental authorizations before making any travel plans. This is as the entry requirements may change with short notice.
Twitter acquires newsletter service, Revue
Twitter has acquired Revue, an email service that lets writers publish newsletters.
Twitter has acquired Revue, a Dutch startup that makes it free and easy for anyone to start and publish editorial newsletters. This is coming after a failed attempt to acquire Revue's competition Substack.
Twitter has made massive moves over the past two months to acquire start-ups as it tries to expand beyond its core timeline product.
What they are saying
According to a blog post by Twitter VP of Publisher Products, Mike Park and Product Lead, Kayvon Beykpour, "Many established writers and publishers have built their brand on Twitter, amassing an audience that's hungry for the next article or perspective they Tweet. Our goal is to make it easy for them to connect with their subscribers, while also helping readers better discover writers and their content. We're imagining a lot of ways to do this, from allowing people to sign up for newsletters from their favorite follows on Twitter, to new settings for writers to host conversations with their subscribers. It will all work seamlessly within Twitter.
They added that Twitter will continue to operate Revue as a standalone product, with its team remaining "focused on improving the ways writers create their newsletters, build their audience and get paid for their work."
"Revue will accelerate our work to help people stay informed about their interests while giving all types of writers a way to monetize their audience – whether it's through the one they built at a publication, their website, on Twitter, or elsewhere," the Twitter executives said.
They also said that bringing Revue to Twitter will supercharge this offering, helping writers grow their paid subscribers while also incentivizing them to produce engaging and relevant content that drives conversations on Twitter.
Twitter will make Revue's Pro features free for all accounts and lower the paid newsletter fee to 5%, a competitive rate that lets writers keep more of the revenue generated from subscriptions.
What you should know:
In December, Twitter bought Squad, a multi-participant video chat app, and this month it acquired the social broadcasting service, Breaker to create audio conversations for Twitter users. And now, they have added Revue to the collection of startups.
Revue was originally founded in 2015 in the Netherlands.
Twitter's acquisition of Revue also places it in direct competition with Substack, a rival email newsletter service that has been growing in popularity recently.