UBA Delivers Impressive Returns on Investment, as Shareholders Applaud Bank's Support in Fight against COVID-19
In his opening statement. UBA's Group Chairman, Tony O. Elumelu, noted that this was a very special meeting, held in extraordinary circumstances.
Leading African financial institution, United Bank for Africa Plc (UBA) held its Annual General Meeting virtually by proxy on Wednesday, April 29, 2020 – a first in UBA's seventy-one-year history.
The meeting, which had in attendance shareholders, management, and staff members, together with representatives of relevant regulatory bodies, was held using an Online Meetings Platform, in accordance with Guidelines issued by the Corporate Affairs Commission.
Opening the meeting, UBA Group Chairman, Tony O. Elumelu noted this was a very special meeting, held in extraordinary circumstances. It was only right at the outset to express the Group's deep appreciation to all the health workers across Africa, who are at the forefront of fighting the deadly pandemic. The Group Chairman also commended the Federal and State governments in Nigeria and governments across Africa, for their rapid actions against the threat. He acknowledged the Central Bank of Nigeria (CBN) Governor, Godwin Emefiele for his various initiatives in mobilising the private sector to provide support, medical care and palliatives to reduce the effect of the scourge on citizens. Mr Elumelu said:
"Our commitment to improving lives in Africa is a long-term one, which we do not take lightly, as we assist governments in Africa to curb this pandemic and help sustain employment across the continent. I want to also thank the UBA Board of Directors, who have been responsive in this time of crisis, as the Group donates $14m to assist governments to fight the COVID-19 Pandemic in Nigeria and Africa."
READ MORE: Updated: Gender Balance, looking at the board composition of top banks on the NSE
He also thanked executive management and members of staff, as he assured shareholders, that despite the pandemic, UBA had delivered an impressive performance in its just released first quarter results. He also noted that the Group was well prepared for the crisis, having put in place effective measures to ensure that its operations continue smoothly. Mr Elumelu underlined the fact that the Group's exposure to the oil and gas sector was well within prudential guidelines.
Shareholders at the meeting commended the Board of Directors and management for the proactive role that the Group has been playing in helping to lessen the negative effects of the coronavirus pandemic across the African continent and its robust financial performance, despite a difficult macroeconomic outlook.
READ MORE: UBA Records 13% Earnings Growth and Delivers N111billion Profit
UBA Shareholder and President of Association for the Advancement of the Rights of Nigeria Shareholders, Dr Umar Farouk applauded the Group for the contribution of N5bn (USD14 million) to the fight against Covid19, adding that the move was unprecedented and will substantially support governments, as they work to tame the scourge. He also hailed the twenty per cent increase in dividends that the Bank proposed to pay to shareholders. He said:
"I am also happy that you fulfilled the promise you made at the AGM last year to pay dividends in Naira and not kobo, by paying N1 per 50 kobo shares to shareholders, in this difficult time. We have seen the first-quarter results, and we are particularly happy about the performance of our subsidiaries across Africa."
Detailing how UBA has reacted effectively during the pandemic, the GMD Kennedy Uzoka said, "As you know, UBA is a learning organisation, we are not a Nigerian bank, but a pan-African Bank operating in 20 African countries and also in the UK, the USA and France. When we learnt about this pandemic, we immediately activated our business continuity plan. All the investments we have made over the years in the area of technology will begin to yield now, because already we have continued to meet the needs of customers in terms of digital patronage, owing to the growing traffic we have been receiving in the past few weeks. We are well prepared for all situations."
READ ALSO: Wema Bank Plc announces notice of board meeting, closed period
While expressing hope that a vaccine is found for the coronavirus, Uzoka disclosed that UBA will continually do business in a way to ensure that customers do not have to physically be in the bank.
"We are set to take our business to the customers wherever they are and however they want it," he said. "As our first quarter results indicate, we can produce robust results, despite the challenges. We are buoyed by our significant geographic diversification, our historic investment in efficiency and the dedication of our staff. Our commitment to our loyal shareholders is amply demonstrated in our progressive dividend policy."
United Bank for Africa Plc is a leading Pan-African financial institution, offering banking services to more than twenty million customers, across 1,000 business offices and customer touchpoints, in 20 African countries. With presence in New York, London and Paris, UBA is connecting people and businesses across Africa through retail, commercial and corporate banking, innovative cross-border payments and remittances, trade finance and ancillary banking services.
Lagos State inaugurates 9-member committee to boost Entertainment & Tourism
The Lagos State Government inaugurated a Committee Chaired by Veteran actor, Richard Mofe-Damijo, to boost tourism and entertainment in the state.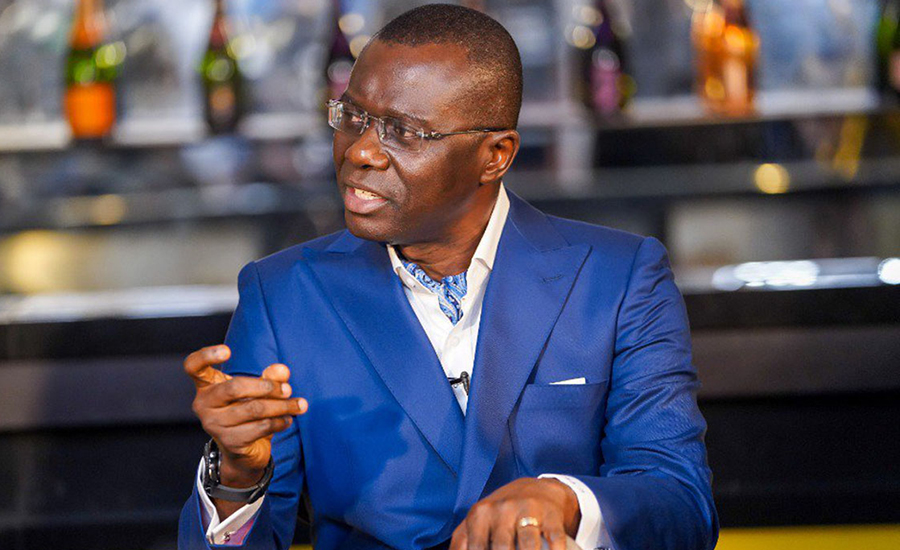 The Lagos State Government inaugurated a Committee Chaired by veteran actor, Richard Mofe-Damijo, to boost tourism and entertainment in the state.
The Committee was inaugurated by Lagos State Governor, Babajide Sanwo-Olu on Wednesday at the Lagos House in Marina, citing that intervention and schemes by the state Committee will boost and fund the sector most affected by the pandemic.
Veteran Nollywood actor, Richard Mofe-Damijo, is the Chairman of the nine-member committee. Other entertainment sector members of the Committee include Tunde Kelani, Mo Abudu, Kunle Afolayan, Peace Anyim-Osigwe; while government representatives in the Committee are Adebukola Agbaminoja, Ferdinand Tinubu, Taju Olajumoke and Mrs Funke Avoseh.
What the State Government said
"The scheme is to support creative ideas of movie and entertainment producers, who are constrained by funds to bring their concepts into reality. Applicants are to be supported with funding based on the financial plans of their projects, the grant may be as much as N40 million for each beneficiary.
This is a signpost of all pockets of intervention we have created for the development of creativity and the tourism sector. This is with the belief that we can further raise the status of our creative output and commercialise the returns to a level where it can compete with Hollywood and Bollywood.
We realised most of our film production experts and directors face a lot of funding impediments. We are intervening to close this gap and bring credible veterans who have the knowledge and have demonstrated capacity in the industry to drive this project," Sanwo-Olu said.
The Governor added that the State carefully selected five key practitioners in the industry to lead, to be supported by four government officials to limit bureaucracy for the committee to achieve its objectives.
He said the state wants to create entertainment and tourism business leaders who will use their creativity to enhance the market share of the sector.
"We want to support industry practitioners to raise capacity, support development of local content and discourage the action of taking proceeds from the industry out of the country, thereby denying local practitioners the benefits of their talents," the Governor said.
What you should know
Recall Nairametrics reported last year that the Lagos State Governor, Babajide Sanwo-Olu, announced the approval of a N1 billion seed capital for investment in the tourism and hospitality sector in the state. The N1 billion seed capital is to help drive new growth in that sector.
PayPal post its strongest Q1, with net profits of $1.10 billion
PayPal currently has 392 million active accounts with net profit in Q1 rising to $1.10 billion.
The fintech juggernaut posted impressive growth in its revenues in Q1 bolstered by the growing usage of the digital economy. PayPal stated it had revenues of $6.03 billion in Q1 and earnings per share of $1.22, which outperformed market analysts' forecast of $1.01.
Altogether PayPal currently has 392 million active accounts with net profit in Q1 rising to $1.10 billion from $84 million a year earlier.
The company is riding high taking into consideration that online shopping hit a record high spurred by COVID-19, though some market pundits argue that such could change as the pandemic eased. Still, PayPal's stellar performance does not look likely to succumb to that prediction anytime soon.
Highlights of PayPal Q1 earning results
Earnings per share: $1.22, adjusted, vs. $1.01 per share expected in a Refinitiv survey of analysts.
Revenue: $6.03 billion vs. $5.90 billion expected by Refinitiv.
Total payment volume: $285 billion vs. $265 billion expected in a FactSet survey.
"Our strong first-quarter results demonstrate sustained momentum in our business as the world shifts into the digital economy," said CEO Dan Schulman in a statement.
The company's impressive performance was also reflected in the addition of 14.5 million new active accounts, with 1.5 million new merchant accounts included, bringing the total merchant accounts to 31 million globally.
"Our record-breaking first quarter results underscore the ongoing strength, diversification, and relevance of our scaled, two-sided, global payments platform. We are raising our FY'21 guidance based on these strong results." John Rainey the CFO added.
Consequently, Paypal has upgraded its service offerings with the option of the ability for splitting up purchases and paying them off for a period of time as well as the ability to purchase and sell, Bitcoin, Ethereum, Litecoin, Bitcoin Cash.
Recent price actions reveal PayPal rose as high as $259.55 in extended New York trading after the announcement was made thereby posting gains of 4.65%.